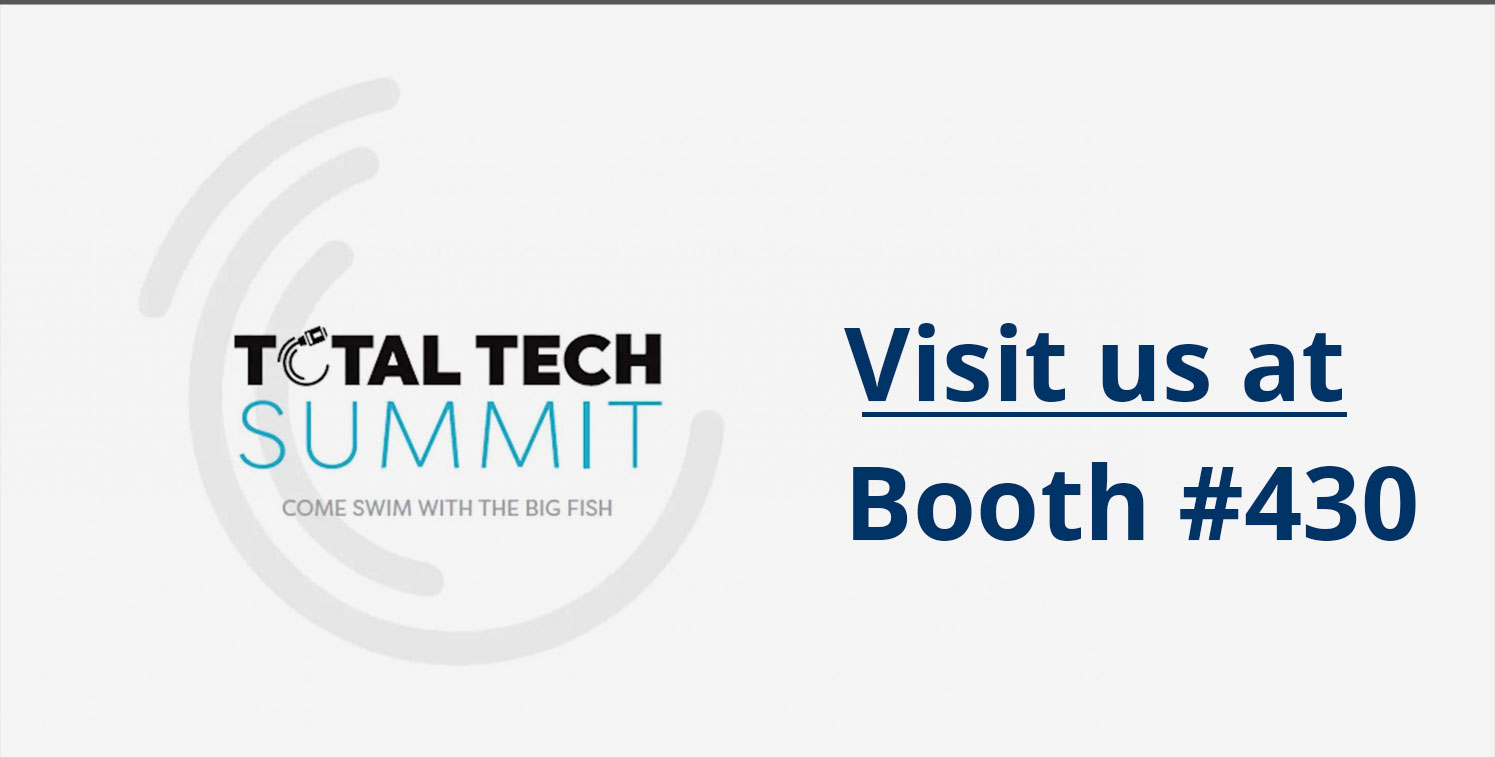 D-Tools to Demo Software for AV System Integrators at Total Tech Summit Booth #430
We are excited to announce D-Tools software for electronic systems contractors – System Integrator (version 17) and D-Tools Cloud – will be demonstrated at Total Tech Summit 2021 in booth #430. D-Tools Cloud has bridged the gap from project estimation to project completion by adding a full Project Management Suite, while SI v17 adds long-awaited functionality and reporting to help businesses better track employee utilization, project performance, and key financial metrics.
D-Tools New Project Management Suite for its Cloud Platform Enables Greater Synergy and Complete End-to-end Workflow Efficiency Between Project Managers and Field Technicians

The new Project Management Suite enhancement to D-Tools Cloud facilitates clear communication between the office and AV integrators in the field, ensuring that from start to finish projects stay on track. The new feature set enables seamless collaboration between sales managers, project managers, and technicians; provides accurate documentation and reports; and leads to healthier bottom-line results.
Some of the key features of the Project Management Suite include:
Project and Resource planning – a simplified and collaborative way to organize and manage projects.
Scheduling – get the right people to the right place, at the right time.
Time tracking – improve accountability and track project completion status.
Item tracking – track when project-related items have been ordered and received.
Mobile view for Field Technicians – keeps teams informed, on-time, and on-track.
Project Status Reporting – measure performance and control project costs.
Product enhancements in System Integrator v17 include:
Timesheets to enable key business metric reporting
Beyond tracking time associated with a given task, D-Tools SI now offers comprehensive timekeeping functionality. Timesheet data can be exported for payroll purposes, but more importantly, it can be used to track actual vs. budgeted labor hours and labor costs, which provides a number of downline benefits.

New views in Business Analytics based on approved timesheet entries provide an instant understanding of project status and team performance, while providing better tools for effective decision-making:
Job Costing allows integrators to track actual project costs on labor and equipment for revenue recognition purposes, thereby providing visibility into whether a given project is under-, on- or over-budget. Job cost analysis can be viewed by project and by phase.
Labor Utilization Reports displays billable vs. non-billable hours and can be viewed individually by employee or collectively by labor type in an effort to monitor and maximize team performance.
Project Revenuecalculates revenue earned on a project-by-project basis within a chosen date range.
Backlog calculates the revenue yet to be earned for a given project, a group of projects, or across all active projects.
In addition to:
Catalog enhancements to expedite product data management
Component ID overhaul to provide the ultimate flexibility and customization
Project management updates to streamline processes and promote clearer communication
Additional resources with custom fields enhancements
Today, more than 7,000 low-voltage system integration companies in over 90 countries use D-Tools software to drive sales and substantially improve operating efficiency by streamlining the entire project workflow – including estimating and proposals, audio visual system design, and service management – all through a data-driven process that leverages an extensive, integrated product library.
To see how D-Tools software can deliver profound visibility and results, visit us at Total Tech Summit at Booth #430 or sign up now for free trials below.