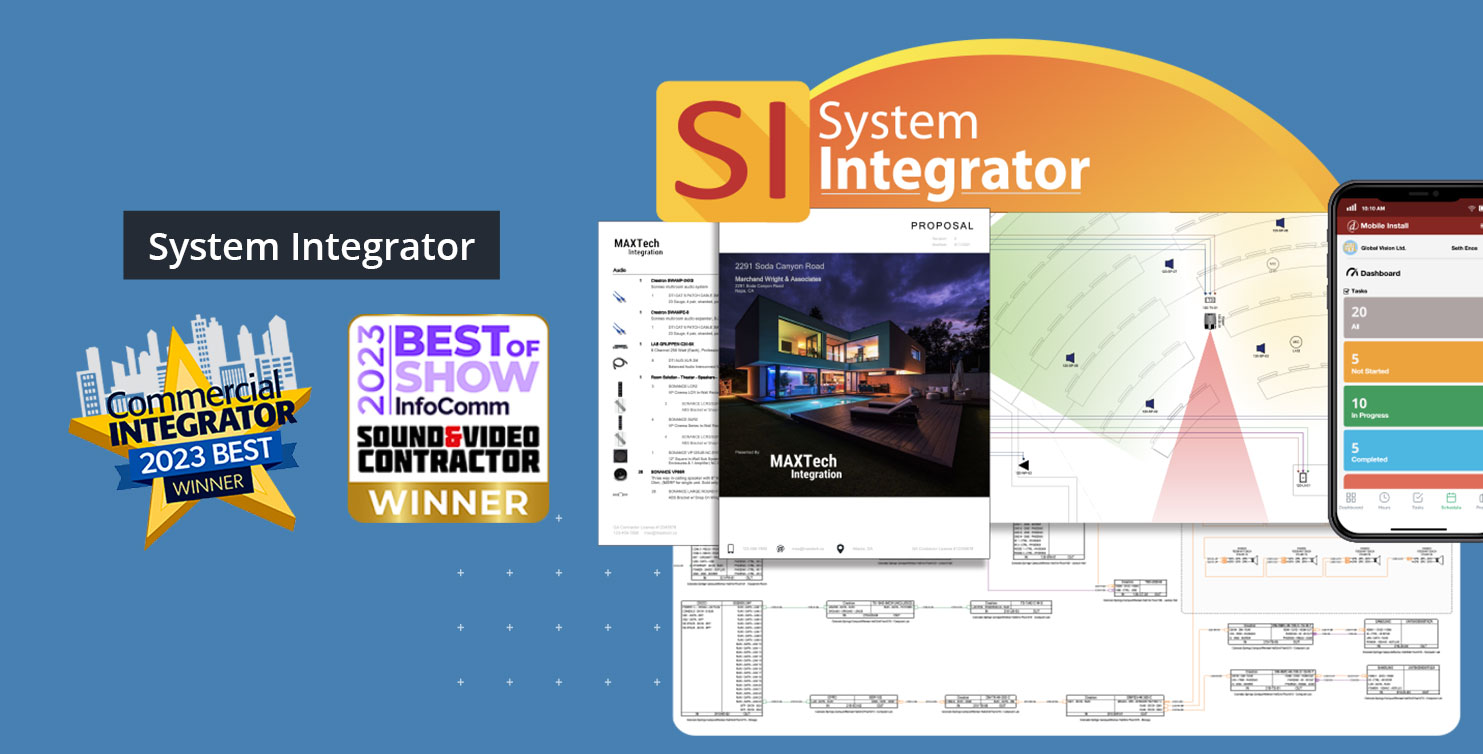 Celebrating Excellence in AV Project Management & Design
We are thrilled to share exciting news - D-Tools has been awarded the prestigious Commercial Integrator 2023 BEST Award for Project Management & Design/Web Software! This recognition is a testament to our commitment to revolutionizing the AV industry and empowering integrators like you.
At D-Tools, our mission is to empower you to achieve new heights of efficiency and success. With our award-winning System Integrator software, project management becomes a breeze, collaboration is enhanced, and overall productivity soars. Say goodbye to time-consuming tasks and hello to streamlined workflows that help you focus on what truly matters - delivering outstanding results to your clients.
The Commercial Integrator BEST Awards are a celebration of innovation and excellence in the AV integration channel, and we are honored to stand among the industry's finest. This achievement would not have been possible without our customers' continued support, and for that, we are deeply grateful.
Join us in celebrating this momentous milestone as we continue to push the boundaries of what's possible in AV project management and design. Embark on this journey with us as we revolutionize the way you work. Together, let's redefine the AV industry and create unparalleled experiences for our clients. Thank you to those who have been a part of our success story!