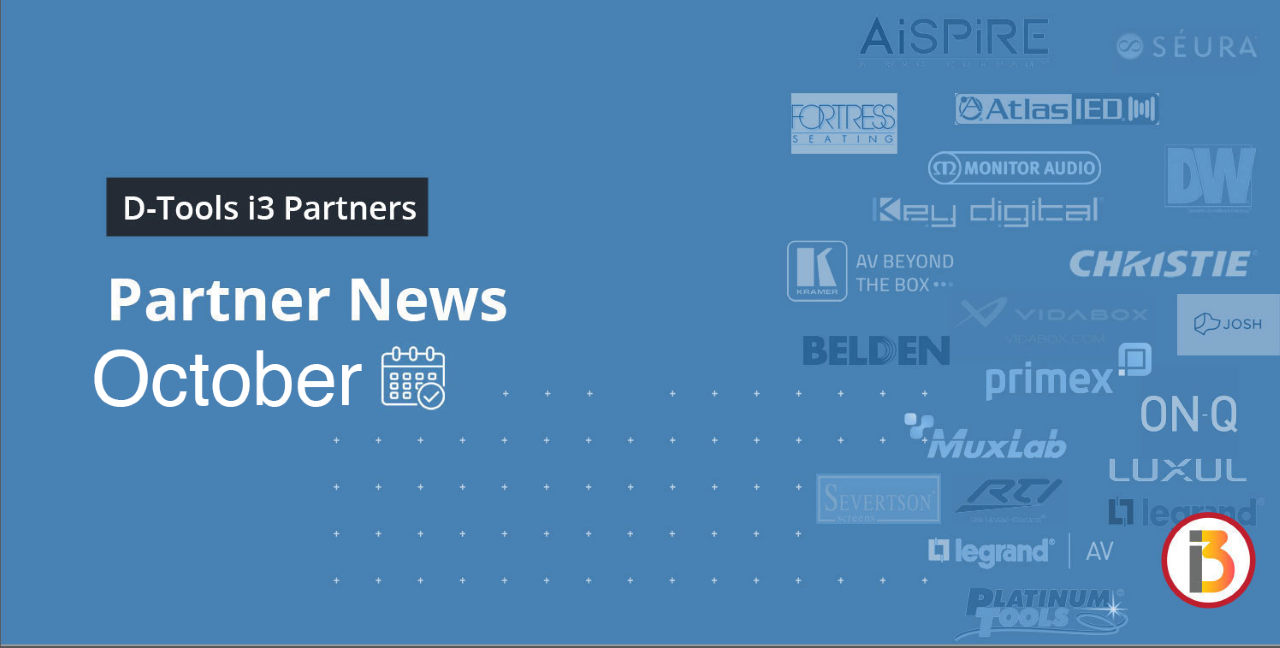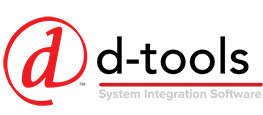 The D-Tools i3 Program provides comprehensive data from leading manufacturers to D-Tools software users at no charge to the user. D-Tools i3 Partners understand the importance of providing current, quality product specifications in order to better support their dealers in their client engagements. We would like to welcome our new and returning i3 Program partners, whose product data is available to all System Integrator users free-of-charge.
---
NEW PARTNERS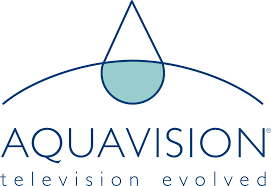 In 1997, we designed the first waterproof televisions in Manchester, UK. We recognised a gap in the market for waterproof tv's and optimised it.
At Aquavision, we have always believed that a television should add to the décor of a home and be more than just an "object." We introduced the first in-wall tv in 1997 and since conception we have never compromised on the quality of our products. The balance of elegance and substance is an intrinsic part of our process for producing world class, hand built, high performance tv's for all applications.
To learn more, visit https://aquavision.tv/.

Established in 2019 and headquartered in Sacramento, California, BZBGEAR® is a worldwide one-stop source manufacturer for pro AV and broadcasting products. BZBGEAR's mission is to provide top-grade AV and broadcasting solutions while giving precedence to design, user experience, and lifetime product support. Every solution is carefully designed by BZBGEAR hardware and software engineers to ensure that the quality and features are unmatched. With award-winning products and industry-leading support, BZBGEAR is the number one choice for any AV and broadcast application.
BZBGEAR provides end-to-end pro AV and broadcasting solutions including live streaming and video production products. We pride ourselves in our unparalleled customer service and seven-days-a-week tech support. Our team excels in customer care and is recognized for providing outstanding assistance.
BZBGEAR offers the highest degree of professional support while keeping our customers' demands and concerns our top priority. Striving to nurture a lasting relationship through integrity and trust, we put ourselves in our clients' shoes and conduct the sales process with honesty and fair treatment.
Peace of mind is included with all our gear. All BZBGEAR products are backed by our stress-free three-year warranty, with a two-year extended warranty available for our camera products upon registration. Everyone deserves to see, hear, and feel the advancements made in today's AV world at a reasonable price. Gear up with BZBGEAR!
To learn more, visit https://bzbgear.com/.
---
RETURNING PARTNERS

For more than seven decades, Almo Corporation has served as the largest independent distributor of appliances, consumer electronics, professional Audio/Video equipment, furniture and housewares in the United States. Meeting the needs of retailers across the country, Almo operates nine regional distribution facilities with over 2.5 million square feet of warehousing.
Almo focuses on four major business segments or divisions. TheMajor ApplianceandElectronicsdealer channel segment works with more than 2,000 independent dealers throughout the United States distributing household name-brand products in a variety of retail categories. ThePremium Appliancesdivision works with independent retailers of luxury appliances and outdoor lifestyle products including patio furniture and BBQ grills. TheProfessional A/Vdivision provides value-added technology and professional audio visual products and services to professional integrators, dealers and consultants. The Fulfillment Division is a state-of-the-art e-Commerce Fulfillment business that serves some of the largest online retailers in the country with a wide range of products.
To learn more, visit https://www.almo.com/.

Founded in 1989, American Lighting, Inc. manufactures a wide range of lighting solutions for your residential, commercial and specialty lighting needs. We pride ourselves in being a lighting solutions provider by offering our customers a broad line of innovative and high quality lighting products. Continued innovation is a core strategic initiative at American Lighting, and we are committed to developing new products by utilizing the latest lighting technologies and designs. We pledge to deliver superior customer service by employing and training a team of highly experienced lighting professionals.
American Lighting's knowledgeable and dedicated sales team is here to provide you with product information as well as answer any questions you may have.
To learn more, visit https://americanlighting.com/.
ChristieDigitalSystems USA, Inc. is a global visual and audio technologies company and a wholly owned subsidiary of Ushio Inc., Japan (JP: 6925). Christie revolutionized the movie industry with the launch of digital cinema projection, and since 1929 has embraced innovation and broken many technology barriers. From the world's largest mega-events to the smallest applications, our technology—from advanced RGB pure laser and SDVoE technology to image processing and LED display solutions—empowers people to create the world's best shared experiences.
To learn more, visit www.christiedigital.com.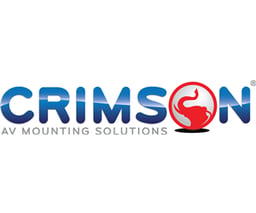 Crimson manufactures a comprehensive lineup of video display mount solutions designed for a wide variety of Residential and Commercial applications, including Digital signage, Education, Hospitality, Corporate, Worship, Venues, Stadiums and Arenas, Restaurants, Bars and Healthcare facilities.
With extensive experience in the design, manufacture and sale of professional-grade display mounting equipment, and by utilizing lean business practices, Crimson has developed a proprietary business model, which provides maximum value with minimal cost. Not only do Crimson customers receive the best value, they also benefit from unparalleled customer service, an easy to use website and uncompromising design and build quality, ensuring each Crimson AV mount will be trouble-free for years to come.
To learn more, visit http://www.crimsonav.com/.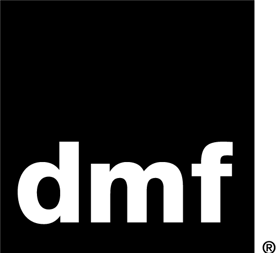 DMF brings a creative approach to lighting and offers industry-leading technology that sets the bar for performance, quality, and flexibility. Our in-house Research and Development team designs products that provide exceptional aesthetics and are modular,which allows our lights to adapt easily to project changes. DMF LED lights produce accurate color rendering, smooth dimming, and have low power consumption. Our award-winning lighting complements and enhances how a room looks and feels. At DMF, we understand that light is more than illumination; light is what makes a space beautiful, useful and, ultimately, enjoyable.
DMF stands behind our lighting with the DMF Promise which guarantees compatibility with lighting controls, direct access to advanced technical support and an industry-leading 10-year warranty.
To learn more, visit https://www.dmflighting.com/.

Epson is a global innovation leader whose product lineup ranges from inkjet printers and printing systems, 3LCD projectors and industrial robots to sensors and other microdevices. Dedicated to exceeding the vision of its customers worldwide, Epson delivers customer value based on compact, energy-saving, and high-precision technologies in markets spanning enterprise and the home to commerce and industry.
Led by the Japan-based Seiko Epson Corporation, the Epson Group comprises more than 73,000 employees in 94 companies around the world, and is proud of its ongoing contributions to the global environment and the communities in which it operates. Epson America, Inc. based in Long Beach, Calif. is Epson's regional headquarters for the U.S., Canada, and Latin America.
To learn more, visitwww.epson.com.

Future Automation has manufactured exceptional television lifts and mounts for the Residential, Marine, Commercial, Hospitality and Outdoor applications since 1998, a customer first business that prides itself on its creativity, passion and excellence. Future Automation are a design led mechanical engineering company that is known for providing the highest quality products across a wide range of applications and industries, our primary focus is supplying technology integrators with solutions to move and conceal televisions, projectors, appliances and other similar equipment for functional and aesthetic purposes.
To learn more, visit https://www.futureautomation.net.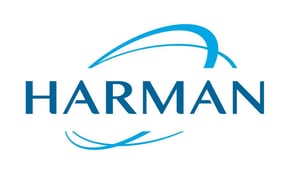 HARMAN (harman.com) designs and engineers connected products and solutions for automakers, consumers, and enterprises worldwide, including connected car systems, audio and visual products, enterprise automation solutions; and services supporting the Internet of Things. With leading brands including AKG®, Harman Kardon®, Infinity®, JBL®, Lexicon®, Mark Levinson® and Revel®, HARMAN is admired by audiophiles, musicians and the entertainment venues where they perform around the world. More than 50 million automobiles on the road today are equipped with HARMAN audio and connected car systems. Our software services power billions of mobile devices and systems that are connected, integrated and secure across all platforms, from work and home to car and mobile. HARMAN has a workforce of approximately 30,000 people across the Americas, Europe, and Asia. In 2017, HARMAN became a wholly-owned subsidiary of Samsung Electronics Co., Ltd.
© 2022 HARMAN International Industries, Incorporated. All rights reserved. Harman Kardon, Infinity, JBL, Lexicon and Mark Levinson are trademarks of HARMAN International Industries, Incorporated, registered in the United States and/or other countries. AKG is a trademark of AKG Acoustics GmbH, registered in the United States and/or other countries. Features, specifications, and appearance are subject to change without notice.
To learn more, visit https://www.harman.com/.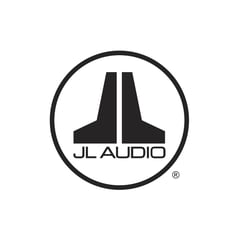 JLAudio is an independent, privately-held U.S. company active in the Home, Mobile, Powersports and Marine Audio markets. We focus on delivering unique engineering, superior quality and high-performance audio to our customers around the world. Behind all our efforts is a strong belief that great audiohas real value, and that our customers can 'tell the difference'.
To learn more, visithttps://www.jlaudio.com/.

The company was founded in 1961 by Raymond Cooke OBE (1925 – 1995) and was initially headquartered in a Nissen Hut on the premises of Kent Engineering Foundry (from where the name KEF is derived) a metal-working company on the banks of the River Medway, near Maidstone in Kent. Cooke, an ex-BBC Electrical Engineer, was keen to experiment with new materials and technologies in order to create products with superior acoustic quality that could reproduce recordings as natural as the original performance. From the very beginning, the pioneering inventiveness of KEF loudspeakers was undeniable and now for several decades, audiophiles around the world have revered KEF for its innovative, high-performance loudspeakers
To learn more, visit https://us.kef.com/.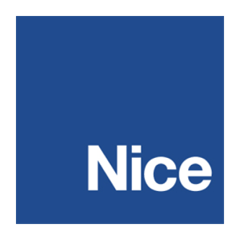 Nice North America, a subsidiary of Nice, is one of the largest manufacturers of smart residential, commercial, and industrial solutions in the world, with seamless and easy-to-install technology for smart home control, security and automation, perimeter access, protection and control, sunshade solutions, power management, and whole home entertainment. The company is headquartered in Carlsbad, CA, with several R&D and manufacturing centers across the region. Professional integrators, dealers, and distribution partners grow their business with CEU training and education, technical and field support, and award-winning sales and marketing programs. The company is a proud national sponsor of the Gary Sinise Foundation R.I.S.E. program, supporting wounded veterans and their families with specially adapted smart homes.
To learn more, visit www.niceforyou.com

Born out of a recording studio in 1976, Symetrix is a leader in high-performance audio hardware, software, and AV control systems. Backed by award-winning technical support and customer care, Symetrix's reputation is built on innovation, sound quality, and craftsmanship. By continuously expanding the capabilities of their AV solutions, they deliver the highest performing systems from conference rooms to 100,000 seat sporting venues and everything in between. Symetrix Inc. is headquartered near Seattle, Washington in the United States with regional sales and support offices across the U.S. and throughout the world.
To learn more, visit https://www.symetrix.co/.