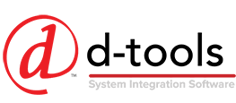 D-Tools i3 Partners realize the importance of bringing you their product information and have chosen to support the D-Tools user community by joining the program and making their product data directly available through D-Tools software. Read on for the latest supplier company news and product updates.
---

Altronix Now Delivers More Power Per Port with New NetWay™ Midspans
NetWay8GP Provides up to 60W Per Port and NetWay16G up to 30W Per Port

Altronix, the recognized leader in power and transmission solutions for the professional security industry, has enhanced its industry-leading line of NetWay™ Midspans with the introduction of two high-powered additions. The NetWay8GP 8-port Midspan provides up to 60W power per port to power PoE/PoE+/Hi-PoE devices (480W total), and the NetWay16G 16-port Midspan up to 30W power per port for PoE/PoE+ devices (480W total).

"As IP devices continue to offer more features requiring higher power, our new NetWay Midspans provide the power and intelligence that today's networked systems demand," said JR Andrews, National Sales Executive, Altronix Corporation.
The NetWay8G and NetWay16G both feature: a 1U rack enclosure; 10/100/1000 Mbps data rates at distances up to 100m; an integral battery charger for applications requiring backup; and embedded Altronix LINQ™ Technology to monitor, control and report power and diagnostics from anywhere.
As with all Altronix products, all NetWay series products are manufactured in the U.S.A., and backed by a lifetime warranty.
---

Belden New Product Launches Focus on Maximizing Performance While Reducing Costs
New products include additions to the REVConnect Connectivity System, tool-less fiber raceways, wall-mount cabinets, additions to cable lines and superior cable packaging options
Belden Inc., a global leader in signal transmission solutions for mission-critical applications, is excited to announce new product solutions that are geared toward helping installers save time and money while end-users make the most of their enterprise network investments.
REVConnect FlexPlugs allow for quick connection of any IoT device using an RJ45 plug, supporting connection in applications where the size of a typical field-terminated plug inhibits direct connection (MPTL) to IoT devices due to size and cable-routing constraints.
The 10GX REVConnect Wall-Mount System is a very high-density, Category 6A cross-connect system. Based on the REVConnect Coupler which allows for the use of cost-effective, cut-to-length cross-connects made of 10GXS Cable and REVConnect Cores, this system provides lower installation and maintenance costs as well as a very clean cross-connect field.
Fiber Raceways safeguard infrastructure investments with a tool-less, flexible system that snaps together quickly and easily for fast installation. An included design tool suite allows for quick configuration of networks, ensuring that no needed component gets overlooked.
XHW Wall-Mount Cabinets support IT/network hosting where space optimization is critical and floor mounting is not an option. Cabinets install quickly and easily to the wall, allow for left- or right-swing mounting. They also optimize equipment and cable management access and support up to 300 pounds of load capacity.
An expanded line of 4K UHD Coax Cables, including Mini RG-59, RG-11 and Flexible RG-6, maximize 4K signal transmission distance on a single coax for 12G-SDI. They reduce weight and space requirements by 30% to 80%, depending on the application.
ReelTuff™ packaging protects Category cables and 4K UHD Media Cables with ruggedized, lightweight, "reel-in-a-box" packaging that provides superior resistance to crushing, puncturing, tearing and water. ReelTuff boxes allow multiple cables to be pulled vertically through stacked boxes and feature simple-to-read labels, descending length markings and easy-to-access, reinforced handles.
In addition, Belden is introducing Bulk Length Audio Cable to support large projects requiring custom length cable runs. Currently available are plenum, riser, waterblock and riser/waterblock cables. These audio cables can be used for permanent installation and are ultra-flexible for deployable applications.
www.Belden.com
To learn more about these solutions, and the types of technology and applications they support, visit www.belden.com/products/new-products.
Resolving signal transmission needs with IP- and legacy-based solutions that enable a smooth migration to convergence requires a universal approach for enterprise environments. Only Belden's innovative enterprise connectivity solutions take this universal approach. Belden's extensive portfolio spans LAN, data centers, building automation and security and access control to keep information running smoothly. Outstanding global service and support capabilities and application-specific warranty programs complete Belden's unique offering.
---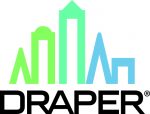 Draper's AeroLift projector lifts provide UL-listed ceiling-recessed solutions for a wide range of projector sizes.
The AeroLift 35, AeroLift 100, and AeroLift 150 are capable of lifting projectors up to 35, 100, and 150 pounds, respectively. The AeroLift is perfect for recessing projectors in small spaces. The AeroLift 35 is the smallest lift on the market, collapsing to 4 inches when closed (minus the projector and closure).
All three models are US UL Listed to UL 2442 and Canada UL Listed to CSA C22.2 No. 60065-03. UL operated the test unit for 25,000 cycles. That means you could raise and lower an AeroLift twice a day, seven days a week, for more than 17 years, and it would still be going strong.
For more information on Draper's durable AeroLift motorized lifts, visit www.draperinc.com.
---

**TEMPLATE @ FORTRESS**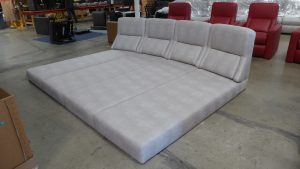 This Madison Lounger was constructed to fit into a sunken 'kids area'.
It was crucial that the dimensions be precise…
… and they were, of course! A beautiful fit and those kids are having fun!
Rear is an 11-seat row of Madison pocket arm/fixed wedge seat to complete the theater seating.
Where's the popcorn?
---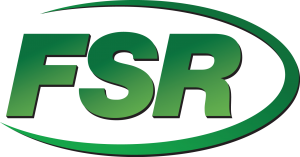 The best was yet to come. FSR's Next Generation Digital Ribbon Cables utilize a proprietary technology to allow high speed, high definition HDMI signal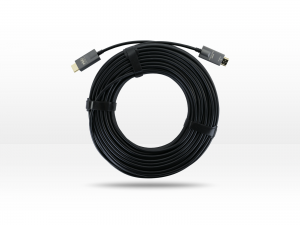 transmission over distances of up to 328 ft. The hybrid fiber/copper cables deliver a speed of 18 Gb/sec video bandwidth. They can easily handle up to 4k@60Hz 4:4:4 YUV color space and are ARC compatible.
These advanced technology cables are constructed with aramid fiber reinforcement giving them a pull rating of 50 lbs. The cable technology continues with four glass fibers, seven copper wires and supply the necessary power to the embedded circuitry at both ends of the cable – saving space and money. They meet both HDMI 2.0 / HDCP 2.2 testing standards and support DDC for HDCP and EDID, PCM, Dolby, DTS-HD and True HD audio.
The cables come pre-terminated in convenient lengths and are Plenum Rated and UL Listed.
---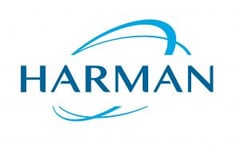 The Mark Levinson № 519 is a complete, modern digital audio player for today's music lover. It combines wireless and wired streaming with a slot-loading CD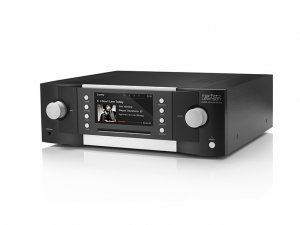 player, plus connections for USB drives, additional digital inputs, wireless Bluetooth® aptX®, and HARMAN Clari-Fi® music restoration technology; all in an uncompromising package featuring Mark Levinson Pure Path system design in a 6000-series aluminum chassis.
The Mark Levinson Nº 519 is also Roon Ready. Roon is an incredibly rich and engaging way to browse, organize, and listen to your music. Artist photos, credits, bios, reviews, lyrics, tour dates, and composers are located automatically, then interconnected by links to build a surfable digital magazine about your musical taste. Going beyond your own music collection, Roon lets you explore the millions of tracks on TIDAL through the lens of your own collection. Roon is also a multi-room, multi-user networked audio platform built to the exacting standards of audiophiles – it offers features like MQA Core Decode, bit-perfect playback, DSD and PCM upsampling, multichannel support, and Signal Path display. Because the Nº 519 is Roon Ready, it requires no configuration to work with Roon; just connect it to your network.
---

For over 12 years, IC Realtime has been innovating surveillance products and software that has been a standard in which others are measured. To add to our extensive line of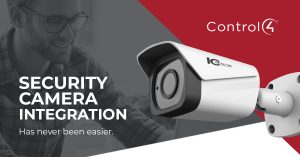 products and integrations, IC Realtime cameras are now certified with Control4. Available Now!
The new IP Camera drivers from IC Realtime for Control4 are SDDP capable and Control4 certified. Control4 connected IC Realtime cameras will now automatically be discovered.
SDDP Capable
Control4 Certified
H264 Streaming
Motion Detection Events
Over 44 supported camera models
Reduce deployment time and access motion detection controls within Control4's programming to activate lighting scenes, play audio, and automate your house environment.
Visit our IC Realitme wiki page for more info: http://wiki.icrealtech.com/wiki/index.php/Certified_Control4_Integration
www.icrealtime.com
---

LILIN Enables Voice Control Viewing of Cameras and NVRs with New Amazon Alexa Skills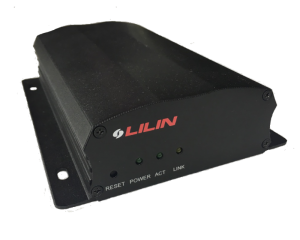 LILIN Americas, an entity of video surveillance provider Merit LILIN serving North, Central and South America, today announced that it has added an Amazon® Alexa® skill to its Device Hub™ device manager that enables customers to simply ask for a live or recorded view from any supported LILIN IP camera or NVR and have it displayed on their TV monitor.
The Amazon Alexa converts the end user's command to a directive and sends that directive through the Device Hub. This fast, hands-free solution eliminates the need to navigate on screen menus or have a mobile device in hand whenever video is needed for monitoring.
"Using the voice-controlled Alexa features of the LILINHub skill provide a convenient way for end-users to easily monitor their property, such as viewing live camera feeds, playing back video footage from a LILIN NVR and reviewing motion events," said Joe Cook, General Manager of LILIN Americas. "All the end user needs to do is tell Alexa the command to view the front door camera and the live view will display. This integration is another example of LILIN enhancing the end user experience."
In addition, Device Hub provides a security professional the ability to remotely monitor multiple sites in one centralized dashboard via the LILIN Device Cloud with the up-to-date status of connected LILIN devices. The LILINHub App has a site mapping feature that plots multiple site locations within Google Maps.
The Alexa skill is immediately available on the new LILIN Device Hub. For additional information, call 626-739-1850, email info@meritlilin.us or visit http://www.meritlilin.com/en/solution/LSolution_DeviceHub
---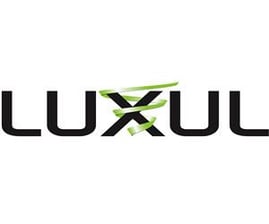 Luxul Customer Assurance Program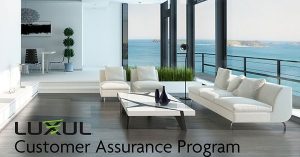 Dealers: We have launched the Luxul Customer Assurance Program, or CAP in response to the dramatic increase in everyday connected devices that depend on reliable networks. To use the program, simply register your project on our website—providing the plans of the site if you have them—then our sales engineers will design the full network based on the application. We will also provide a heatmap of the WiFi application, a network topology, the proposal with or without MSRP, and some educational pieces you can use with your client. The program is supported by a guarantee to meet customers' reliability and performance requirements relating to WiFi. Our advanced support team is also available if you require assistance configuring your certified networks, while any product experiencing a failure will be promptly replaced. If the wired or wireless network doesn't perform as expected, we'll provide any additional equipment to meet your expectations at no additional cost.
---

Monitor Audio Full Size Luxury In-Wall Speakers
Expanding on Monitor Audio's comprehensive and versatile architectural speaker range with two flagship 'Controlled Performance' models, the luxury
CP-IW260X and CP-IW460X in-wall speakers introduce the company's latest drive-unit technologies in compact three-way, five-driver configurations, built into closed-box designs to deliver the optimum combination of state-of-the-art audio performance and near-invisible installation.
Behind their 'stealthy' trimless grilles the CP IWX models follow a no-compromise engineering philosophy for true audiophile music and home theater sound reproduction. These luxury CP in-wall speakers offer high efficiency and power handling for class-leading sound pressure levels, combined with the dynamic wide-band response, deep bass extension and low distortion usually expected of specialized floor-standing speakers. The CP-IW260X and 460X feature Monitor Audio's signature C-CAM cone material (with the 460X using RST 'dimpled' cone technology, which uses concentric dimples to further strengthen their radiating surfaces) deployed in dual 6.5" bass drivers and twin 4" midrange drivers astride a tweeter in a symmetrical 'B-M-T-M-B' configuration.
For the first time in a Monitor Audio in-wall speaker, the range-topping CP-IW460X employs a version of the high frequency ribbon transducer from the company's acclaimed Gold and flagship Platinum speaker lines. The ribbon can be rotated to accommodate horizontal and vertical installation, and being ultra-light and with no break-up, the ribbon displays extraordinary detail retrieval across a wide and linear response, which extends beyond 50 KHz to reproduce perhaps the most neutral and natural high frequency performance available from any in-wall speaker design. The CP-IW260X uses the latest generation 1" Gold Dome tweeter, which employs a specially vented housing to reduce air pressure behind the dome for lower resonance, optimum damping and greater accuracy over a wider range.
---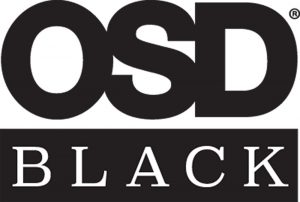 OSD BLACK Introduces S Series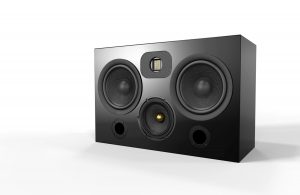 Studio Monitor /On-Wall Speakers
Our Black S Series Studio Monitor/On-wall speakers are all about performance and are the perfect addition to high-end, dedicated home theaters. This beautifully crafted series includes three 2-way speakers (S81, S82 & S84) and one 3-way speaker (S85), all four of which are tailored for audiophiles who appreciate the subtle but significant differences between high-end and ultra-high-end speakers.
All speakers in the Black S series have a sonically neutral cabinet design for a stable, resonance-free platform for the custom drivers. The cabinet virtually "disappears" when the music or movie begins so all you hear is a precise soundstage, deep and controlled bass, crisp and natural mid and high frequencies.
---
Platinum Tools® Waterproof RJ45 Coupler System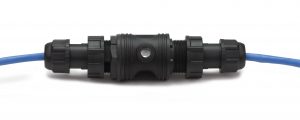 Platinum Tools new Waterproof RJ45 Coupler System (p/ns 740C & 741C) is now available with MSRPs of $30.00 (740C) and $26.65 (741C). There are those installs where your Ethernet connections will need ruggedized protection due to exposure to water, dust, corrosion, harsh elements, and vibration. An easy and simple solution is Platinum Tools' Waterproof RJ45 Coupler System, rated to IP67 to meet those harsh environmental conditions commonly found in outdoor and indoor installs, such as wireless towers, security systems, outdoor entertainment venues, industrial manufacturing, LED lighting, emergency communications, marinas, and more.
Features and technical specifications of the new Waterproof RJ45 Coupler System include IP67 Waterproof and Dustproof; Easy and quick to install; Shock and vibration resistant; Works with RJ45 (8P8C) connectors; For UTP and STP applications; Category Range: Cat5e and Cat6; Screw mating system assures secure connection; Temperature range: -20 degrees C to +80 degrees C; Housing material: Black nylon; RoHS compliant. RJ45 Coupler features include Contact material: Gold plated 50μ over copper alloy; Thread size: 13/16-inch – 28UN; Max panel thickness: 4.0mm / 0.157 inch; Cycle life: 1,000 insertions; Current rating: 1 amp; Voltage rating: 48v; Recommended Panel Cut (for truncated circle): 19.4 mm – 20.8 mm (0.760in. – 0.815in.). RJ45 Housing features include Cable diameter range: 5.5-7.0mm / 0.216in. – 0.276in.
For additional pricing and more information on Platinum Tools and its complete product line, please visit www.platinumtools.com, call (800) 749-5783, or email info@platinumtools.com.
---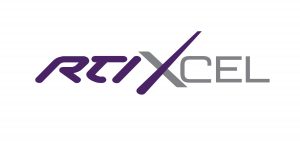 RTI RTIXCEL is Coming Soon!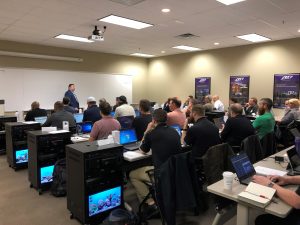 RTI has always taken great pride in delivering you comprehensive training — whether its live hands-on events or webinars. The new RTIXCEL training program has been designed to give you many training options to accommodate your busy schedules – anyway, anywhere, anytime. Our new RTIXCEL online learning management system will take your RTI education to the next level. Designed to provide an end-to-end curriculum, RTIXCEL allows you to learn more effectively online and at your own pace. We are also expanding our onsite training with regional trainings being held by our dealer experience team worldwide. Most recently we launched our three-day training held at headquarters in Minnesota, which is a comprehensive course with hands-on programming using racks of gear to give you the expertise and confidence to take your businesses to the next level with RTI.
---
Salamander Designs and Screen Innovations Team Up to Provide Fast, Modern "Place Projector Here" Solutions for Customers
Industry's best-looking, innovative screens just became the world's fastest and easiest to install with most popular ultra-short throw projectors.
Salamander Designs and Screen Innovations® (SI®) today revealed their partnership which supports streamlined solutions for Ultra-Short Throw Credenzas and the made-to-order Solo Pro line of motorized screens. Commercial and residential integrators now further benefit from best-in-class display systems that at are easy to specify, simple to install, beautiful to behold—and require no electrician or outside labor.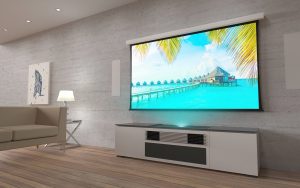 Salamander's legendary Ultra-Short-Throw Credenzas matched with SI's Solo Pro and their optical "ST" material specifically suited for Ultra-Short-Throw projectors, take all the guesswork and the tedious part of the labor out of deploying display solutions in close quarters in homes, offices and classrooms. The combo is literally a 'place projector here' solution – that works beautifully with the lights on.
Salamander's projector credenzas feature a flexible aluminum support chassis, flush top surface, recessed projector cavity design and active cooling system, plus built-in louvers to vent warm air and keep equipment cool. The advanced cabinet provides fast, easy access to components and wiring for servicing. Like all ultra-high-quality Salamander furniture, these projector credenzas are available in a full array of current colors and finishes to suit any décor and can be custom configured with super-rapid deployment for integration partners, designers and customers.
The new Solo Pro screens are the first motorized screens with SI's optical Short Throw material available with two motor options; lithium-rechargeable or low-voltage (24v) which means no electrician or special wiring is required. They are available in sizes up to 100-inches diagonally (in custom ordered one-inch increments) and with 12 designer-selected color options to match your customer's decor.
---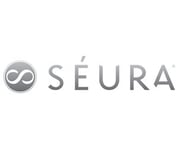 Tom Vintzel joins Séura as Vice President of Sales
Green Bay, Wis. – Séura is pleased to announce Tom Vintzel as its new Vice President of Sales, leading Séura's Residential and Commercial sales divisions to achieve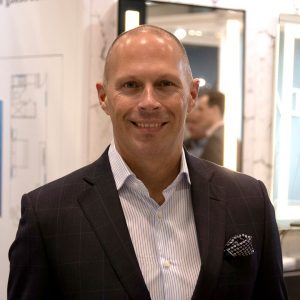 company sales growth objectives. In Vintzel's role, he will assume a leadership position within the company to develop strategic sales plans and mentor team members to execute to their full potential.
Vintzel joins Séura after spending the past 15 years building and leading teams in the commercial construction industry, with over seven years serving in executive sales roles. In 2011, Vintzel served as Vice President of Sales for MBA Building Supplies, a leading manufacturer in the building products industry. He successfully led efforts to build a sales infrastructure that was dedicated to providing the best customer experience in the industry. In 2016, Vintzel led North American Sales for Dayton Superior Corporation, a private equity owned manufacturing company. His strong desire for building customer relationships and providing unsurpassed value proved successful in growing the company's top and bottom line.
"Séura is full of innovative ideas and has a pipeline of products that are at the forefront of technology and design," said Vintzel. "I'm excited to build relationships within the industry and bring Séura's solutions to more homes, hotels, and commercial venues."
---

SHIPPING NOW!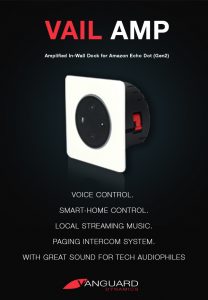 The Voice Artificial Intelligence Link Amplifier smart home solution!
The VAIL Amp is a flush mounted in-wall 60-Amazon's Echo Dot (2nd Gen.). It can power up to four architectural speakers. The elegant design allows the Dot to be placed at the level of an ordinary light switch for superior voice intelligibility and quick access to the touch controls on the Echo Dot. The square faceplate provides a modern design aesthetic.
The VAIL Amp becomes the ultimate single zone solution OR whole house solution. When multiple VAIL Amps are installed it allows for multi-room party mode, whole house paging and whole house voice control. VAIL Amp frees installers and designers from the burden of complex planning, design and installation that is associated with traditional distributed audio and automation systems.
AVAILABLE NOW on Crutchfield.com & Amazon.com
---


TRENDnet's new 5-Port Gigabit Long Range PoE+ Switch, model TPE-LG50, delivers data and power over existing Ethernet cables to Power over Ethernet (PoE) devices such as access points, VoIP phones, and IP Cameras. It supports both PoE (802.3af) and PoE+ (802.3at) devices with a 32W PoE budget. Enable the DIP switch to extend the PoE+ signal up to 200m (656 ft.) at 10Mbps for long distance PoE installations. Plug and play this sturdy metal switch for reliable high speed PoE networking. Its fanless design is perfect for quiet environments that require silent operation.
---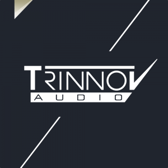 Trinnov Introduces the Altitude48
Trinnov is now accepting orders for the Altitude48 AV Preamplifier
With the ability to render up to 48 unique channels of information and a total of 64 processed channels, the Altitude48 has capabilities far beyond any other audio-video surround preamplifiers in the world today. Which begs the question: what would one do with all those channels?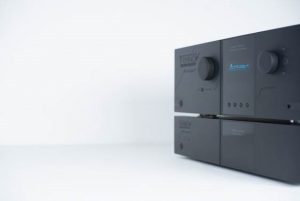 How about:
Employing all 34 main channels specified by Dolby Atmos for the home?
Having another 14 channels remaining for DTS:X- specific and Auro-3D- speaker locations?
Having lots of uniquely-derived subwoofer outputs for sophisticated bass management?
Having a total of 64 outputs available for active, multi-amped loudspeakers?
Since 2015, Trinnov Audio has been the only company that could deliver High Spatial Resolution™ (starting at 16 and going now to 48 unique channels). For that reason, we have more experience with high channel-count theaters than anyone else.
Fortunately, we have decided to share that experience and everything we learned along the way.
Written by CEO Arnaud Laborie, Trinnov has created an 80+ page reference book summarizing our Best Practices for designing multi-format, multi-listener home theaters. It is available only to our dealers since it creates a powerful competitive advantage in designing and selling state-of-the-art theaters. We also work closely with our dealers on these designs to ensure optimal results.
However, you can get a brief overview of the ideas covered in this book in the short article Jon Herron wrote for Residential Systems.
If you find our ideas interesting, please call either Chuck Back (+1.310.572.1070) or Jon Herron (+1.860.833.4400) for more information about becoming a Trinnov dealer.
---