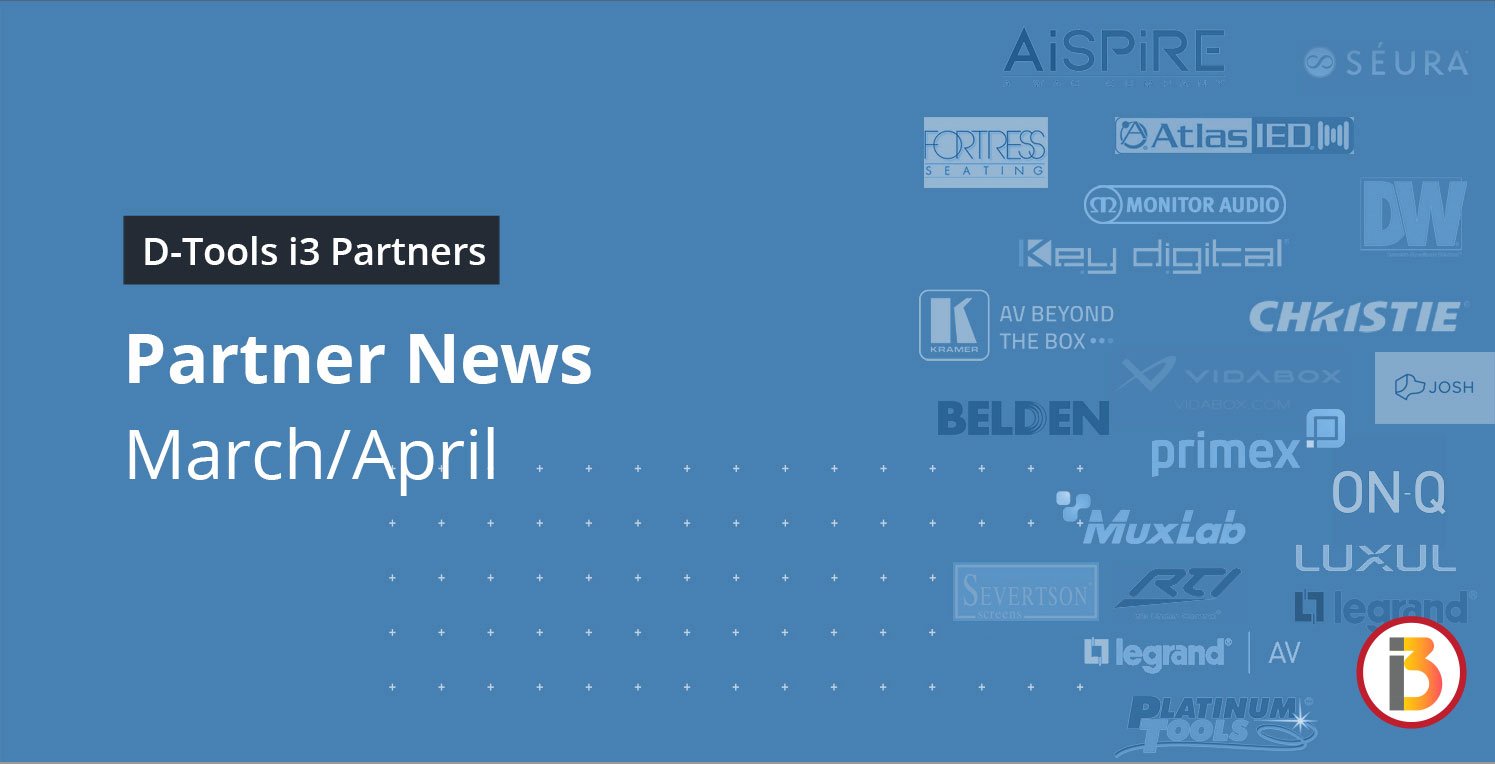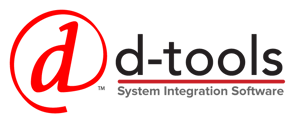 D-Tools i3 Partners realize the importance of bringing you their product information and have chosen to support the D-Tools user community by joining the program and making their product data directly available through D-Tools software. Read on for the latest supplier company news and product updates.
---

AiSPiRE lighting brand introduces AURORA line featuring Full Visible Spectrum color tuning LEDs for Landscape
AiSPiRE has introduced Top-of-the-line AURORA, an unprecedented upscale offering featuring Landscape Luminaires designed for connected living. Full Visible Spectrum color tuning LEDs with color correcting optical technology offer landscape lighting catering to the needs of the modern technologist and integrator. Choose any color you can imagine, including the crispest white light or the softest pastel white light with the ability to control saturation and hue for full color gamut control with gradients of saturated colors from 1-100% and a Tunable White CCT range from 1650-8000K. Also available with HCL programming.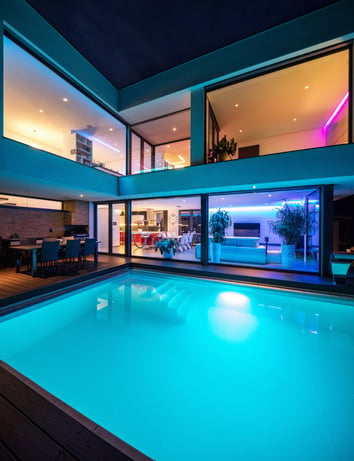 Using popular control systems available in the marketplace via DMX, AiSPiRE landscape luminaires can create different moods most suitable for the outdoor activity of the hour. Accents are ideal for spotlighting trees, flagpoles and sculptures while other luminaires wash outdoor walls and facades. In-ground fixtures are ideal for uplighting in driveways and most natural terrain. AiSPiRE also offers a full range of exterior fixtures featuring AURORA technology for architectural illumination. The versatile Box and Barrel luminaires deliver high performance up and down lighting on buildings, homes and other structures. . Visit www.aispire.com.
---

Introduced last year, the Atmosphere™ digital audio platform from AtlasIED was recently honored as a winner of NSCA's seventh annual Excellence in Product Innovation awards program. As the winning product in the Technology Platform category, Atmosphere™ is recognized for attributes that are both innovative and have a profound impact on the success of systems integrators through exceptional design, performance, and revenue opportunities. Other award-winning features noted by the judging panel include Atmosphere's™ impact on the user experience, including scalability, versatility, deployment cost, and ease of use.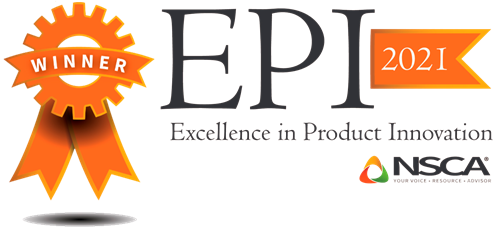 AtlasIED's EPI award from NSCA, which was announced virtually during NSCA's Business & Leadership Conference, marks the second honor bestowed to Atmosphere. The digital audio platform was also recognized as a 2020 Best New Product by Systems Contractor News.
"Atmosphere™ represents a new era of digital audio for AtlasIED and the commercial AV industry, so earning the NSCA award for Best Technology Platform validates our dedication to developing products that make a difference through innovative technologies and simplification of configuration and installation," says AtlasIED President John Ivey. "The culmination of more than 480 man-months dedicated to its design, engineering, and execution, Atmosphere offers systems integrators a digital AV solution like no other, and earning the NSCA award is the icing on the cake."
---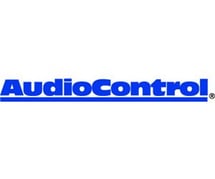 AudioControl X-Series AVRs and Preamp/Processors Now Roon Ready
Roon's subscription-based music management software enables music lovers to easily access local and streaming content, discover new artists and more using AudioControl X-Series AVRs and preamp/processors as the centerpiece of an outstanding entertainment system
AudioControl has announced that their X-Series audio/video receivers (AVRs) and preamp processors, the finest solutions available for premium home cinema enthusiasts, are now Roon Ready devices. AudioControl X-Series models can now transparently discover and connect to Roon without any configuration, providing access to bit-perfect digital audio for Roon subscribers via the home network.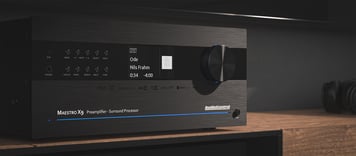 AudioControl X-Series ultimate-performance 16-channel AVRs and AV processors for home cinema enthusiasts leverage the most advanced technologies available and are painstakingly engineered to be the ideal foundation of any premium home cinema.
Founded in 2015, Roon's mission is to provide the richest possible experience for music lovers to explore, discover, and listen to digital content. The Roon software automatically locates artist photos, credits, bios, reviews, lyrics, tour dates, and composers, which are elegantly presented to the user within the Roon ecosystem. Roon enables enthusiasts to search for and access a vast library of personalized data based on their music collection. Now Roon subscribers can utilize AudioControl X-Series home cinema solutions as the ultimate foundation for their home entertainment system.
AudioControl's Roon Ready X-Series AVRs and preamp/processors are available now.
---

Belden Takes Home Emmy® Award!
As one of the most prestigious honors in Hollywood, you probably don't picture wire and cable when you think about Emmy® Award winners.
But, this year, we're thrilled to announce that the Emmy® goes to … Belden!
Belden was named a 2020 Technology & Engineering Emmy winner by the National Academy of Television Arts & Sciences (NATAS) for its "Standardization and Commercialization of Television – Broadcast, Hybrid Electrical and Fiber-Optic Camera Cable and Connectors," its significant impact on the broadcast industry and vital role in standardizing SMPTE cables.
As video transitioned from analog to digital, copper camera cable couldn't transmit digital signals across long distances. The industry needed a way to move digital video over long distances using fiber while also providing power to cameras.
The result was the development and commercialization of the first SMPTE cables to meet North American standards. Commercially available since 1999, Belden SMPTE cables are still used today for various indoor and outdoor broadcast applications. The hybrid electrical and fiber-optic camera cable and connectors were standardized as SMPTE 304M/311M. This innovation accelerated adoption of digital video and allowed networks to confidently invest in digital camera equipment.
Now the industry is moving to the next path, which is ultra-high definition—and Belden is ready to support that transition as well.
Belden recently introduced a solution to support the shift to ultra-high definition (UHD) for 4K video. Belden's 4K UHD Coax Cable for 12G-SDI supports 4K or UHD content without an overhaul to IP or fiber. It maintains a 12 GHz bandwidth and maximizes 4K/UHD transmission distance over a single link, decreasing bulk associated with dual-link and quad-link configurations. Now manufacturers can integrate 12G-SDI ports into equipment for traditional coax or upgrades to IP or fiber for 4K/UHD broadcasting.
Learn more at www.belden.com/Blogs/First-Ever-Emmy-Award.
---

Goodbye limits!
Meet Pandoras Box Version 8: Simpler, more powerful. One license to do it all.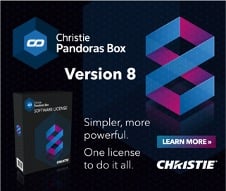 With the new Christie® Pandoras Box® V8 you'll find an entire suite of features under 1 software license. Create anything you want, any time, with any hardware – letting your imagination take you wherever you want to go.
Pandoras Box V8 is the ideal software solution for your multimedia requirements. For use in corporate installations and live events, to artistic installations such as museums and theaters, V8 combines professional features in a high-performance and budget-friendly platform.
Now you can access the entire feature set, including NDI, SDVoE, Dante, and Notch. Create even more outstanding AV experiences, or simply work more efficiently, with everything V8 has to offer.
Learn all about it and much more! Watch our Christie CONNECT livestream »
---

Fiber Optic Expertise at the Cleerline SSF™ Training Academy
Registration Now Open
Cleerline Technology Group is launching a new educational initiative: the Cleerline SSF™ Training Academy. This new online training platform is designed to help system integrators, low voltage contractors, electricians, specifiers, and end users design and install their own fiber-based systems.
Cleerline Technology Group's mission is to redefine fiber connectivity, improving both fiber optic products and now, with the Cleerline Academy, the training experience. "Fiber optic technology can be daunting from the outset," says Gary Vlaeminck, Training and Certification Manager. "With the Cleerline Academy, our goal is to provide simplified, on-demand instruction so that anyone can easily get up to speed on fiber." Academy trainees will develop the knowledge necessary to deploy fiber successfully into their systems.
The first course available at the Cleerline Academy, the Level 1 Cleerline SSF™ Certification, provides a basic introduction to fiber optic technology. Topics cover the basics of fiber specification and cable construction, common connector types, and more.
Made up of 7 short modules, each under 10 minutes, Level 1 Certification is easy to fit into a busy schedule. In addition to each video lesson, additional resource videos and downloads are included. Assessments are provided after each module, with a final cumulative assessment at the end of the course. Best of all, this course is completely free!
Future courses will delve into more advanced topics, including testing, link budget development, and more.
Features of Cleerline Academy:
No Schedule Requirements: Students can learn online at their own pace.
Informative: Each module will discuss relevant industry issues.
Educational: Designed to teach the current skills necessary for fiber installers.


The Cleerline SSF™ Academy opens April 1st, 2021. Register and learn more at www.cleerlineacademy.com
---

DA-LITE'S AGILITY™ BATTERY MOTOR OPTIONS
Need accessories for the Tensioned Designer Contour® or Designer Contour with
the Agility Battery Motor option to make a cool product even cooler? We got them!
PoE 5V Micro USB Adapter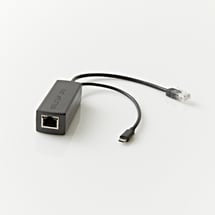 The PoE 5V Micro USB Adapter accessory keeps the battery charged between uses. Connect when needed or leave connected for maintenance free operation.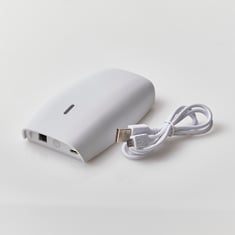 WiFi Bridge
The WiFi Bridge accessory allows for wireless connection to a mobile app where the screen can be controlled up and down as well as battery life indication. It also enables control through a third-party device.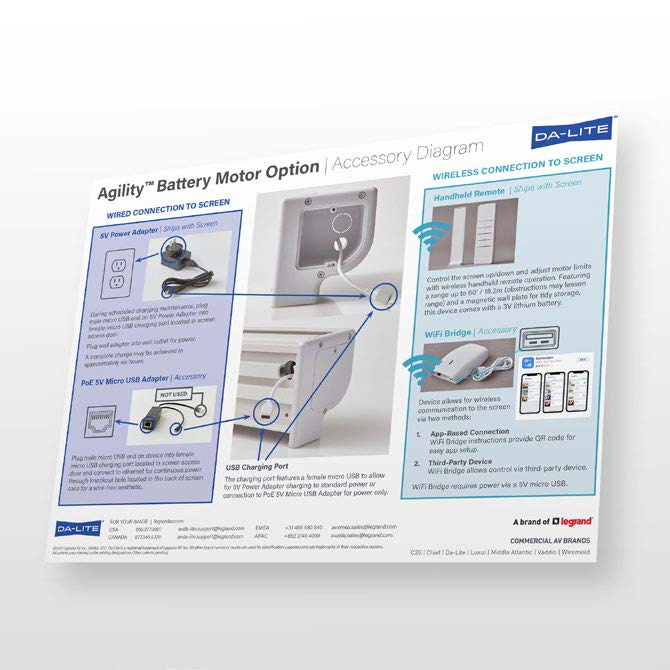 Accessory Diagram
Want to know all the ins and outs about the Agility Battery Motor Option? This piece provides a great visual reference on how the accessories, as well as the Power Adapter and Handheld Remote connect to the screen.
---
Instantly Add a Public-View Monitor without a Server or PC
DW®'s DW® Spot™ monitoring module lets you directly view up to sixteen (16) HD cameras at a time without connecting to them through a PC or server. The DW-HDSPOTMOD16 is easy to use, automatically searching the network and identifying an unlimited number of ONVIF conformant IP cameras, Universal HD over Coax® VMAX® A1™ DVRs (via RTSP) or VMAX® IP Plus™ NVRs for local monitoring. The DW Spot™ monitoring module is ideal for providing public views in retail and office environments, as well as providing camera views for security personnel. Includes east text overlay feature! The DW Spot™ can be configured remotely via a web browser and is backed by DW®'s unbeatable 5 year warranty.

https://digital-watchdog.com/productdetail/DW-HDSPOTMOD16/
---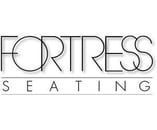 N O V A ~ I N C R E D I B L Y P O P U L A R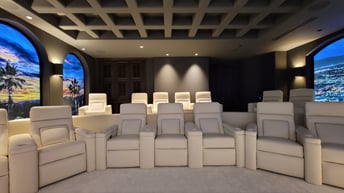 Word gets around fast. For the new kid on the block, NOVA's growing popularity is astounding. The factory floor is full of NOVAs in every configuration.
With such beautiful lines, amazing comfort and superior lumbar support, who wouldn't want a NOVA.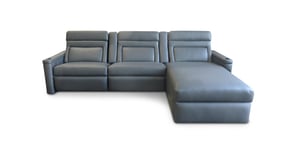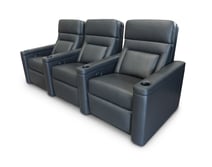 Common Pocket Arm with Chaise Common Arm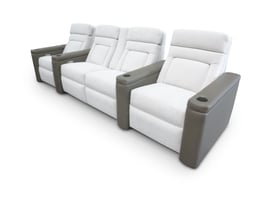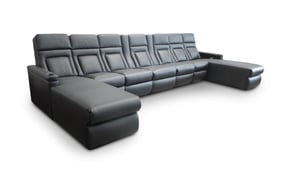 Single-Dual Pocket Arm-Single Chaise Sectional - Center Pocket Arms
---

- People Counting

- Power a PTZ with
- Built-in PoE*
- 128Mbs Throughput
- TAA Made in South Korea
- Heatmap
- People & Vehicle Detection**
* Depends on number of cameras ** Works with our AI enabled cameras
FEATURES
Available in 8 channels (FX08POE-1U4K1)
and 16 channels (FX16POE-1U4K1) versions,
these TAA compliant, South Korean-made, recorders
are IC Realtime's latest 4K rendition of the industry's most dependable 1U chassis. With an integrated backplane 120w PoE switch, FX Series NVRs can directly power cameras. This feature alone saves the cost and rack space of a separate PoE switch and enables direct camera-to-NVR cable runs, so camera installation is plug & play easy.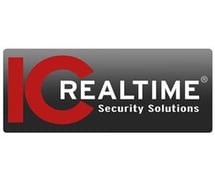 ---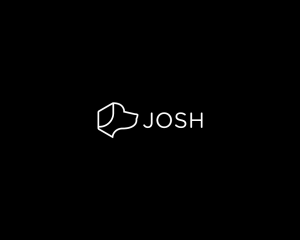 Learn How to Create Custom Voice Experiences with Josh.ai!
Josh.ai's software has always been programmable to accept variations of device and room names as well as triggers to activate scenes, and the Fiji OS platform unveiled at CEDIA 2021 introduced natural language to the programming of the system itself. No complex programming, no complicated GUI console, and no configuring tiles. All that is needed is natural speech to create custom scenes. For example, a user can create a "Good Morning" scene by simply typing into the Josh.ai Natural Language Scene Editor:
"Watch the weather channel in the living room, listen to Rufus Du Sol radio in the master bedroom, and unlock the front door. If it is sunny, open the first floor shades halfway. Otherwise, open the first floor shades all the way and turn on the kitchen lights to 100%."
With the Fiji platform, clients can dictate scenes that run on schedules, include delays, deep-link specific audio and video content, and contextually adjust or trigger systems depending on the time, weather, user location, state of devices, and sensor data. All of this customization is done using natural language text instead of complex programming, a first in the industry.
The Josh.ai team recently hosted a webinar detailing the extent of Fiji's scene capabilities. If you missed it, or if you would like to review what was covered, check out the documentation and a recording of the session to learn more.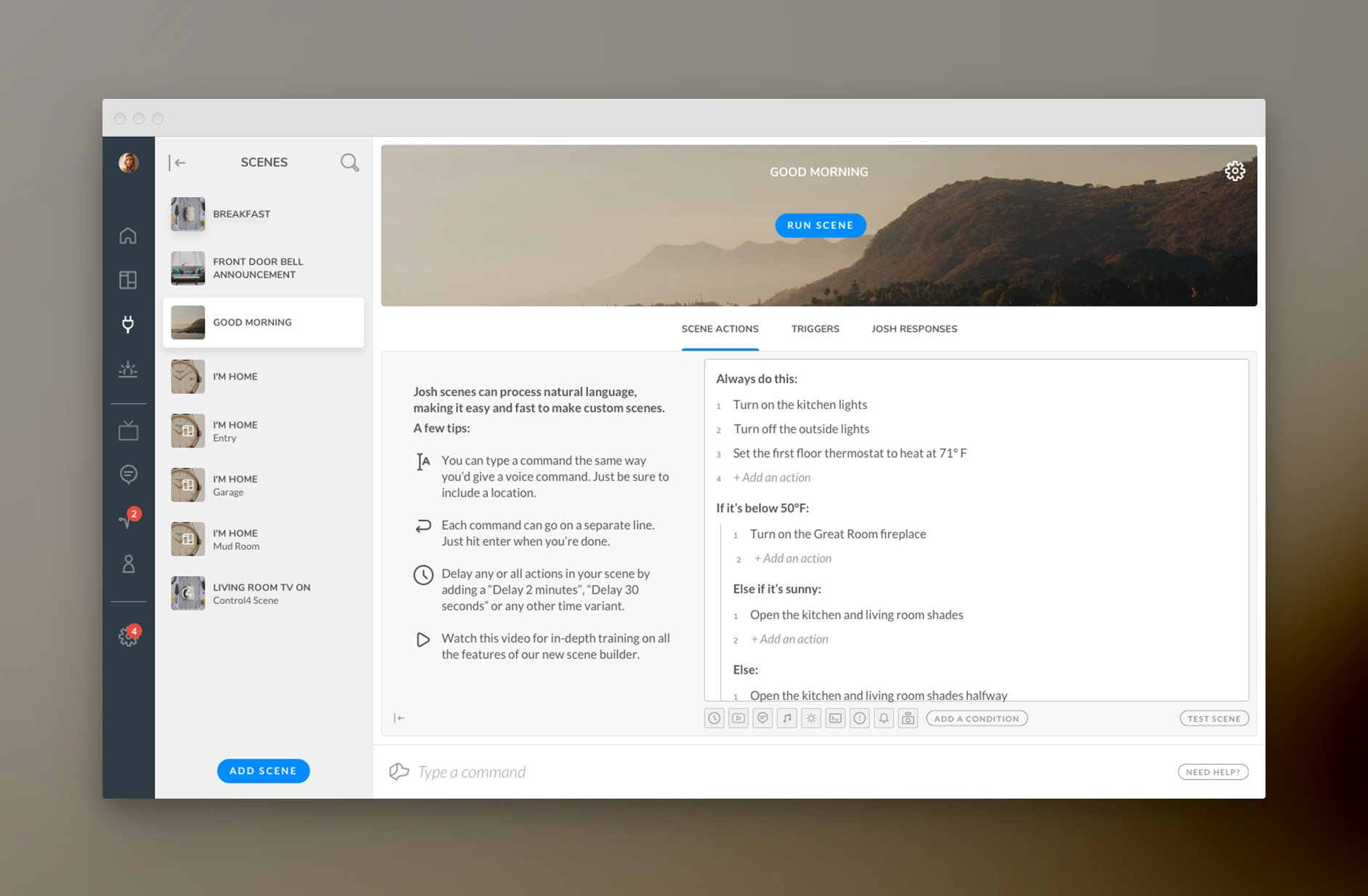 ---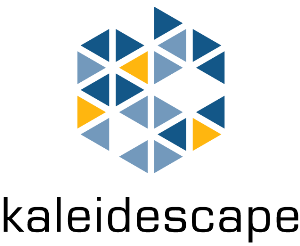 Kaleidescape has partnered with Sony Electronics on a new promotion offering customers $3,000 MSRP savings off any qualifying Kaleidescape system when purchased with one of four qualifying Sony projectors, now through September 30th.
Kaleidescape and Sony are dedicated to providing the ultimate 4K HDR experience to customers. Delivering reference-quality 4K HDR movies at the source, Kaleidescape optimizes for the highest resolution, dynamic range, and contrast capabilities of Sony's high-end projectors. With over 12,000 movies, TV shows, and concerts available from its movie store, Kaleidescape employs proprietary metadata to seamlessly adjust Sony's projectors to display every title in its native aspect ratio.
Together, Kaleidescape and Sony highlight the benefits of a premium projector paired with the best-in-class movie playback source. A streaming device cannot maximize a high-end projector's innovative capabilities and stops short of delivering the best possible viewing experience. In contrast, a Kaleidescape system is designed to play 4K HDR movies with a video bitrate 4x higher while reproducing lossless audio at up to 10x higher than any streaming device. Visually, this results in a profound difference in clarity and detail when displayed on a Sony projector.
Qualifying Sony projectors: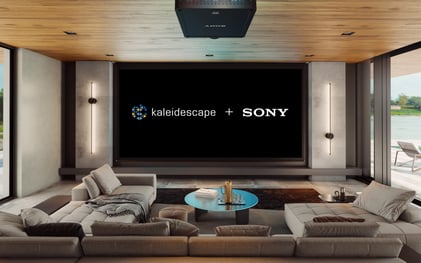 · VPL-GTZ380
· VPL-VW5000ES
· VPL-VW995ES
· VPL-VW915ES
Qualifying Kaleidescape systems:
· Terra 48TB + Strato C
· Terra 24TB + Strato C
· Strato S 12TB
· Strato S 6TB
Please see the Kaleidescape Dealer Extranet or reach out to your regional sales manager for details. Click here if you would like to become an authorized Kaleidescape dealer.
---

Key Digital KD-WP8
8 Button Web UI Programmable IP Control Wall Plate Keypad with PoE for KDPlug & Present™, Compass Control® Pro, and Third-Party Systems via Open API
Key Features: Installs cleanly with PoE network switch or PoE injector (not included). Fits U.S. single-gang wall box. Brushed aluminum decora plate included.
Supported Technology: Add KD-CX800, KD-MC1000, or KD-IP822/922/1022 master controllers for native control of IR, RS-232, or voltage relay devices. Integrate with any number of KD Master Controllers.
Benefits: Web GUI walkthrough of network settings, project import & export, button configuration, event programming and virtual event keypad access. Up to 10 commands on button press and release/repeat, for up to 20 events per button and 160 events total.
Compatibility: Virtual keypad GUI options accessed by PC software and iOS app.
3 year limited warranty included. USA based tech support, product design, and engineering.
Markets: The KD-WP8 is designed for applications that need to integrate control of multiple devices, using a simple interface like an iPad. The KD-WP8 is perfect for classrooms, museums, Houses of Worship, hotels, ballrooms, and can meet your corporate needs as well.
Read more about this product here and check out our website for more of our products!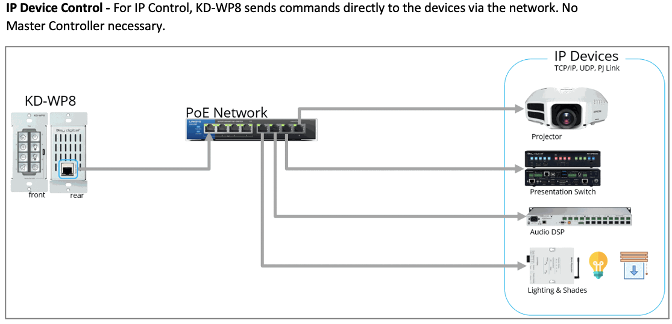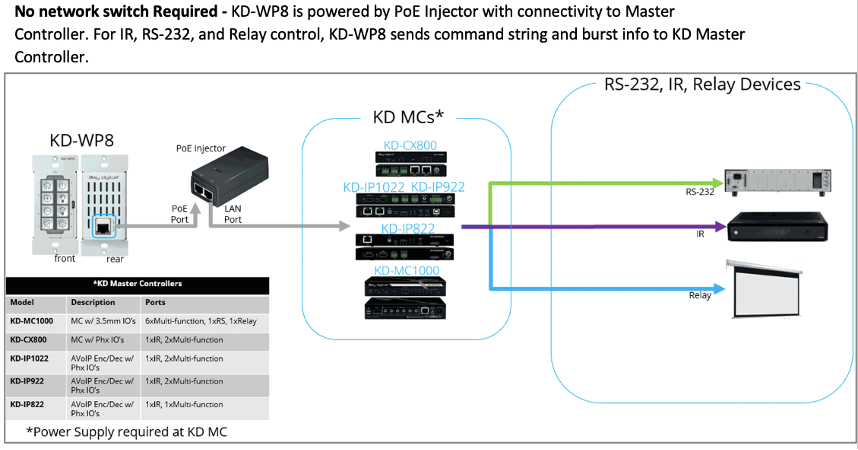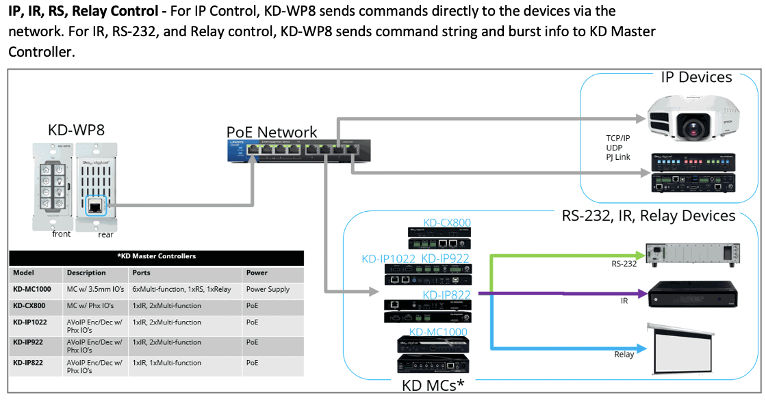 ---

Kramer's KDock Family of Universal USB-C Multi-Port Docking Stations
Where Connectivity & Portability Meet

Tested to meet Kramer's uncompromising standard for quality, our all-new family of KDock universal USB-C docking stations are a quick and convenient connectivity solution. Whether you're working from the office, from home, or on the road, Kramer has the multi-port adapter to fit your needs.

From the most compact, to the most feature-rich - Meet the Kramer KDock Family!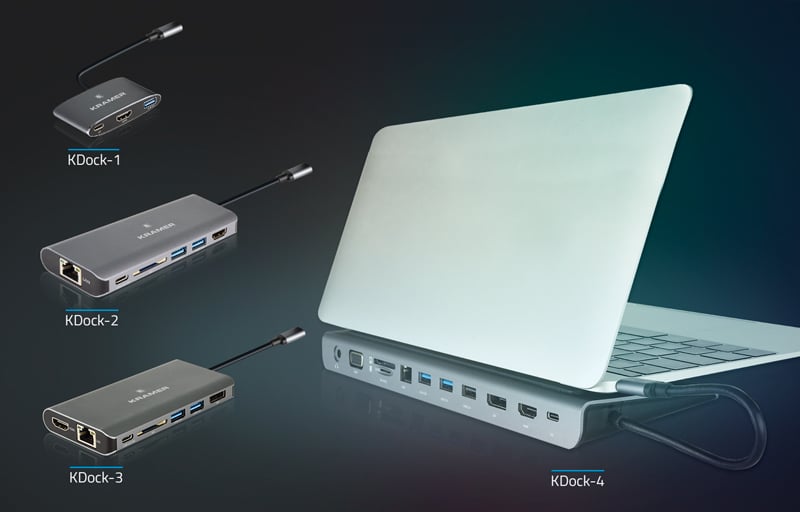 ---

Our Latest Residential AV Solutions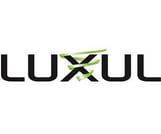 Luxul New Five-Port PoE+ Powered Gigabit Switch Is Now Available!
For installation flexibility, the SW-100-05PD is powered by a PoE+ switch or injector — eliminating the need for a power supply — and offers multiple mounting options. The SW-100-05PD features a dedicated PoE+ input port, a pass-through Gigabit PoE port capable of powering a PoE/802.11af device up to 15 Watts — such as an IP camera, control system interface, or AV-over-IP receiver — and four additional non-PoE Gigabit. The unit offers a durable metal enclosure and includes attachable optional rubber feet for desktop mounting, mounting wings with keyhole features for surface mounting, and magnetic feet for easy mounting to metal surfaces.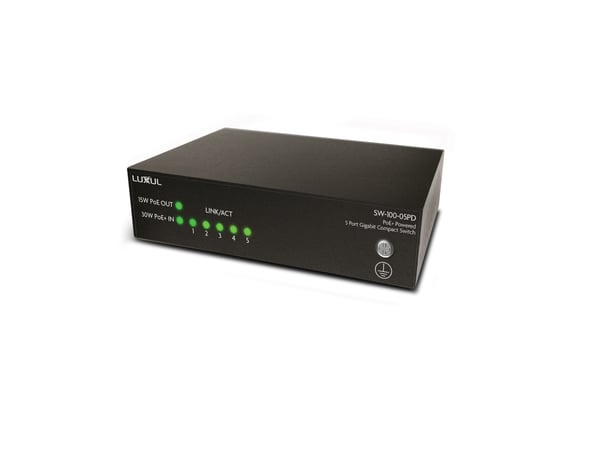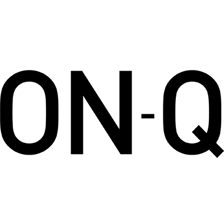 New On-Q Dual-Purpose In-Wall Enclosures Now Shipping!
Our award-winning (won a CTA® 2021 Mark of Excellence Award in the "Rack or Mount Product of the Year" category) enclosures are now available in 9-inch (ENP0900-NA) and 17-inch (ENP1700-NA) form factors and can be used for AV storage behind a TV or as enclosures for structured wiring. When placed behind a TV, the Dual-Purpose In-Wall Enclosures are designed to conveniently house cable boxes, streaming players, and more. The 17-inch solution is also compatible with the popular 4K and 8K Samsung One-Connect Box, while its split cover was designed for use with split-rail TV mounts, allowing integrators to access components after the TV mount is installed. Additional access is provided by open channels at the top and bottom of the enclosure, which also provide passive ventilation.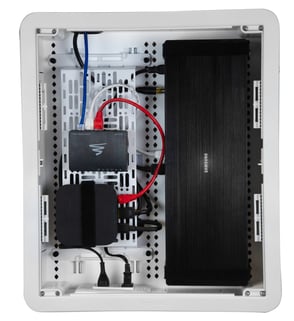 When used as enclosures for structured wiring, the Dual-Purpose In-Wall Enclosures provide a centralized area to store video, voice, and data components, such as Luxul's new compact 4-port SW-100-04P and 8-port SW-100-08P Gigabit PoE+ switches. The in-wall boxes' WiFi-transparent ABS plastic construction ensures a strong signal from ISP modems/wireless routers. The 17-inch solution's split cover accommodates tight installations — such as behind closet shelving — enabling users to access components without obstructions. The boxes' top and bottom channels can be sealed with included inserts to keep out debris and dust.
For installation flexibility, the 9-inch and 17-inch solutions are available with a 5-inch mounting plate. ENP0905-NA-V1 and ENP1705-NA-V1 models include a mounting bracket (AC1050) that offers 1.5 inches of elevation, allowing for a second layer of mounting to free up space or accommodate bulky devices. The mounting bracket can also be purchased separately. Built-in hook and loop locations enable effortless cable management, while an included trim ring conceals messy drywall for a clean, professional look. The solutions are compatible with both On-Q structured wiring modules and those from other manufacturers.

Legrand Shading and Residential Controls

QMotion QzHub App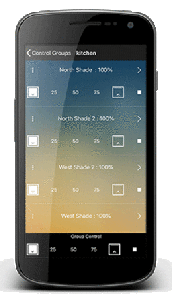 The latest version of the QzHub app — which allows for the configuration and control of QMotion shades or shade groups from a mobile device — is now available. In addition to stability enhancements and bug fixes, new features include a local mode for direct communication between the app and the QzHub3, direct communication between Vantage Infusion Controllers and the QzHub3, and the ability to discover multiple devices at once. New QzHub firmware is required to take advantage of the app's direct communications capabilities, and will be downloaded to hubs automatically. The QMotion QzHub App is available for iOS in the App Store or the Android OS on Google Play.

Design Center 4.1.1
Version 4.1.1 of Vantage's Design Center programming software is now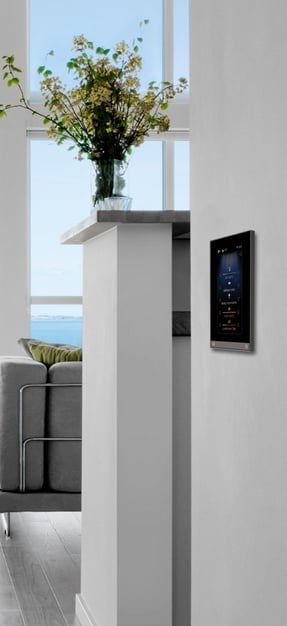 available for download. New features include support for the DMX-RS-232 Gateway, which provides integrators with an RS-232-based option to eliminate the potential security concerns of IP-based devices. In addition, Design Center 4.1.1 supports local communication between Infusion Controllers and the QZHub3 for faster response times and increased reliability when controlling QMotion's Zigbee shades. Finally, the enhanced software
replaces fluorescent dimmers with LED dimmers as the default for low-voltage output stations, and includes an automatic check for updated drivers when connecting to the online driver store
Download Design Center 4.1.1 here
---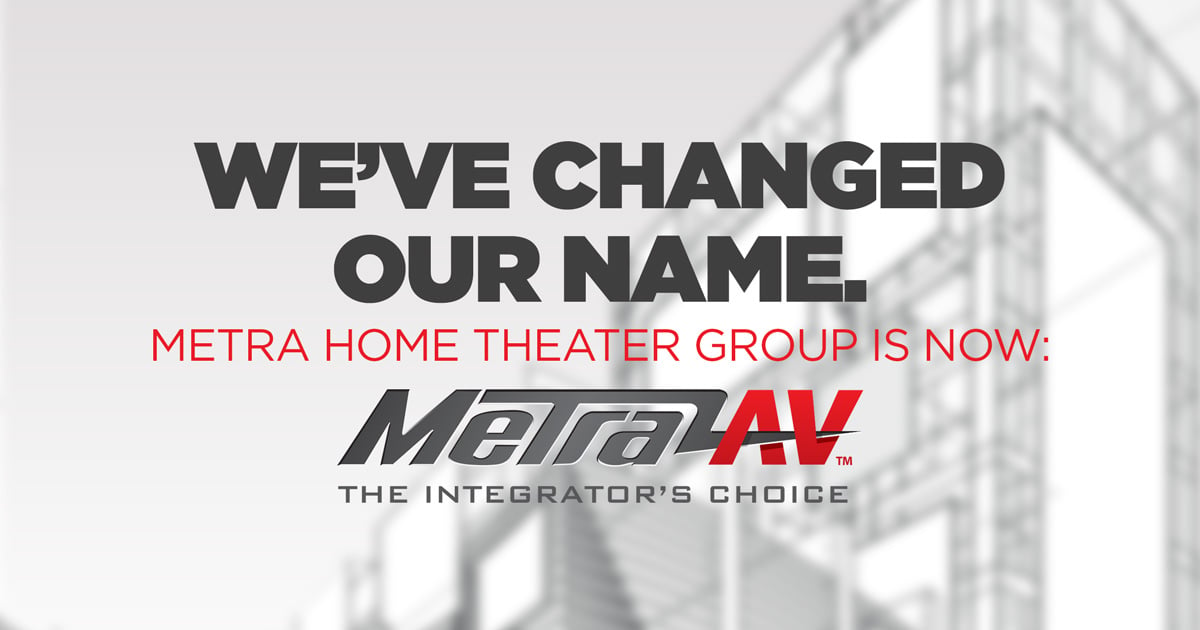 Metra Home Theater Group has updated its name to MetraAV™ as part of a brand overhaul to accommodate its expansion into commercial integration products. Known as "The Installer's Choice"®, MetraAV's new tagline will be "The Integrator's Choice"™. "We're known as a manufacturer that specializes in premium home theater and residential surveillance products. Since a great number of our products are designed and engineered at a pro-level, it also makes them versatile and suitable for the requirements of commercial environments," says Jessy Crabb, General Manager. "Many of our customers have expanded into light commercial projects over the past year and the industry itself is shifting, blurring the lines between home and business environments. Restaurants, small offices, and places of worship are just a few of the places that integrators are utilizing our AV products. We released a commercial catalog last year that showcased these versatile solutions and look forward to launching more commercial-based integration products in 2021.
---

Monitor Audio AWC Series: All Weather Custom Speakers
The AWC (All-Weather Custom) Series of in-wall / in-ceiling speakers from Monitor Audio will carry the brand's quality discreetly into garden, pool and marine areas, proving that there is no environment beyond the reach of great sound.
Not only are the four AWC models equipped with the excellence of over four decades of award-winning speaker engineering, their stealthy flush-fitting design includes a heightened level of water, dust, corrosion, UV and temperature protection, providing custom installations with long-term reliability in the most challenging conditions.
Developed using all-C-CAM® driver systems derived from the Company's critically acclaimed hi-fi speakers, the AWC series comprises stylish two-way 6 1/2" and 8" models (AWC265 and AWC280) with single speaker stereo (T2) variants, the AWC265-T2 and AWC280-T2.
Protecting the drive systems are low profile trimless grilles engineered from high-grade stainless steel and fixed using special non-corroding rare earth magnets for easy utility. The rear of each model is polymer encased to prevent the ingress of dirt and moisture. Where it meets wall or ceiling, a layer of specially formulated EPDM barrier material ensures a long-lasting waterproof seal.
The AWC Series includes a LIFETIME Warranty, and adds super-discreet, weather-proof high performance to a growing list of reliable solutions.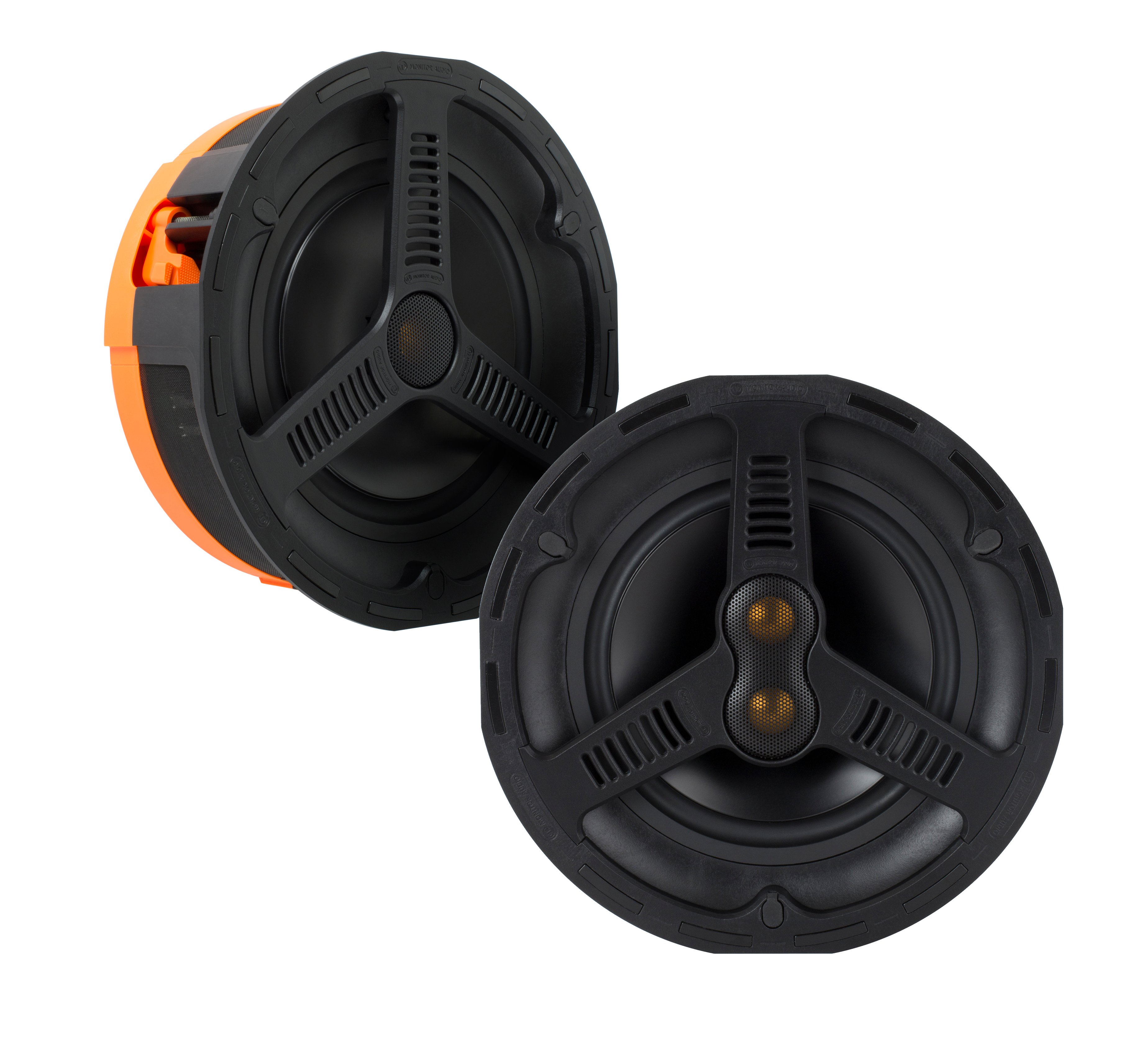 ---

The MuxLab HDMI/IP PTZ Camera is a full HD 1080p HDMI and IP streaming camera with Pan, Tile and Zoom capability for extreme flexibility and reach. The camera supports both uncompressed video via an HDMI outport for local connectivity, and H.264/H.265 compressed video for streaming over the Internet, while supporting a 12X optical zoom and 16X digital zoom.
The HDMI/IP PTZ Camera is suitable as a standalone device for video conferencing, education, houses of worship, fitness training and many other live streaming applications to broadcast services such as YouTube, Facebook, Wowza and others.
The HDMI/IP PTZ Camera supports a 1/2.7″, 2.07 million effective pixel high-quality CMOS sensor to capture video, plus an audio input for 2 channel audio sources such as microphones. The camera supports a focal length of f3.5mm to 42.3mm, an aperture of F1.8 to 2.8, a shutter speed of 1/30s to 1/10000s, and a minimum illumination of 0.5 Lux for low-light conditions. The HDMI/IP PTZ Camera may be remotely managed via IP and RS232 for added convenience.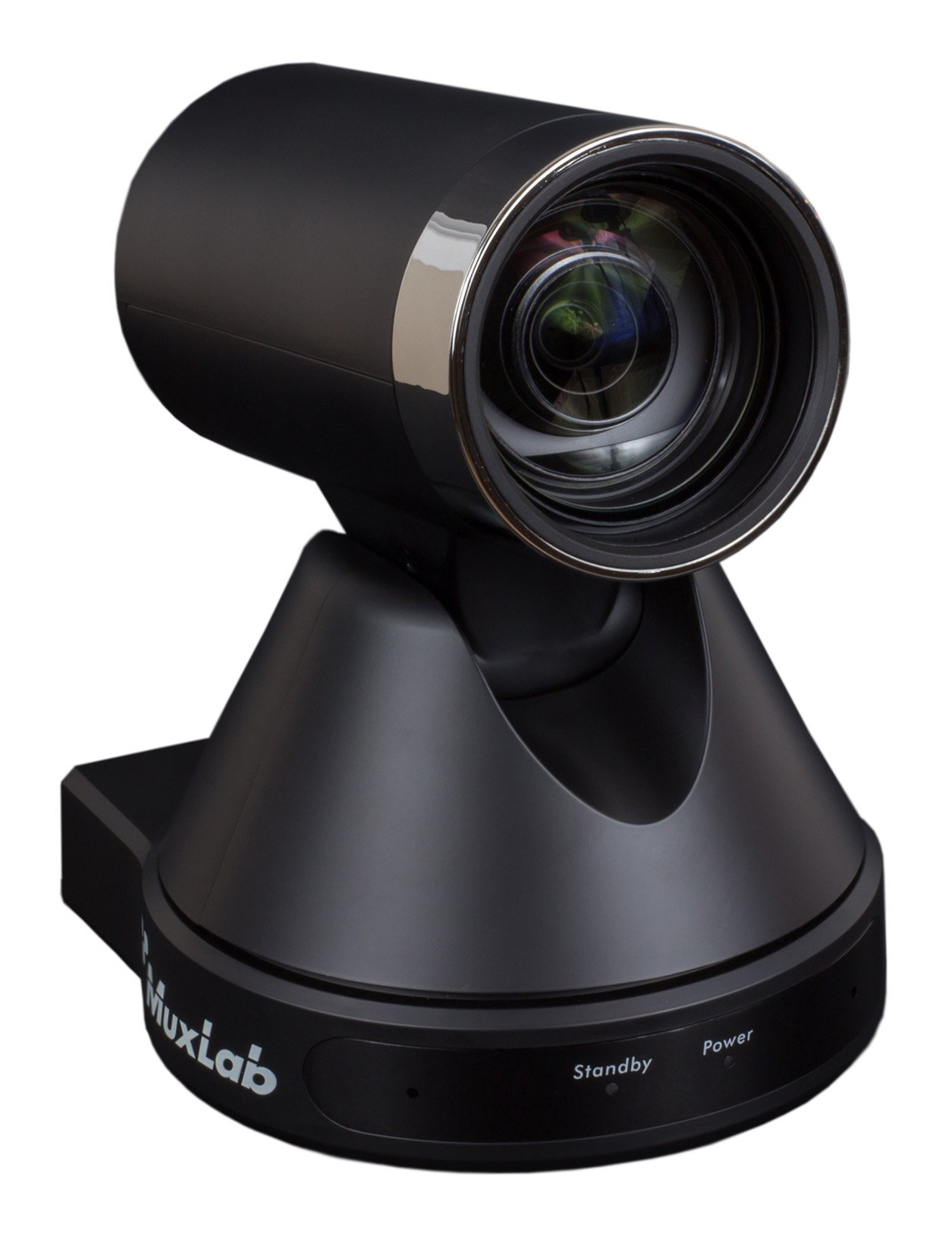 ---

Platinum Tools® Announces TPS200C Pocket-Sized PoE++ Tester
Platinum Tools® (www.platinumtools.com), the leader in solutions for the preparation, installation, hand termination, and testing of wire and cable, is proud to announce the launch of its new pocket-sized PoE++ tester. Now available, the TPS200C has an MSRP of $89.00.
"The easy-to-use TPS200C has been designed for all varieties of PoE…up to 56 volts and 280 watts of power," explained Sean Rothermel, Platinum Tools product manager. "Powered by the PoE circuit, the TPS200C requires no batteries and can be used inline with an actual PoE device to measure current flow, or by itself in Powered Device (PD) Simulation mode to determine the maxi­mum power available from the PoE power source."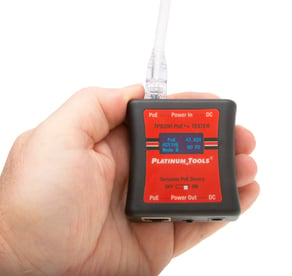 Additional features include: Tests up to 4-pair PoE (IEEE 802.3bt Type 3); Easy-to-read, bright, scrolling OLED display; Test PoE on active data cables without interrupting data flow; Automatic mode and polarity detection; Tester features dual RJ45 ports for testing PoE and dual 2.1x5.5mm DC jacks for testing DC power supplies; Includes 2.1x5.5mm DC patch cable; Dimensions: 2.50in. square x 1.00in. thick (63.5 x 63.5 x 25.4mm); Weight: 2oz. (55g).
For additional pricing and more information on Platinum Tools and its complete product line, please visit www.platinumtools.com, call (800) 749-5783, or email info@platinumtools.com.
---

The Primex SOHO Pro™ P4200ND WiFi transparent media panel (Narrow/Deep model) forms the centerpiece of the connected home. It provides a centralized distribution point for the components and services that make today's homes smart.

Its flexible design and selection of mounting systems provide a convenient, secure, enclosure for installing and distributing broadband and smart home services within residential premises.
The Narrow/Deep model adds 1" of depth and reduces the frame width by 1" to allow for larger components, side by side mounting, and corner installation.
Also available in 21", 30", and 63" sizes.
---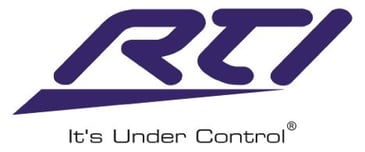 RTI Now Shipping New HDMI 2.0 Video Matrix Solutions Fully Integrated With the RTI Control System
Supporting 4K 60Hz 4:4:4 UHD Video, Full-Bandwidth 4x4 and 8x8 Matrices With Matching Receiver Deliver HDMI, Bi-Directional IR, and PoC Up to 229 Feet
Built on the latest HDBaseT™ 18Gbps standard — and featuring advanced color space conversion (CSC) technology — the 4x4 VX44-18G-Kit, 8x8 VX88-18G, and matching VRX70-18G receiver integrate seamlessly with the RTI control system for faster installations and enhanced user management.
The RTI full-bandwidth solutions support 4K UHD resolutions at a 60Hz refresh rate and 4:4:4 chroma sampling to provide crisp, crystal-clear picture quality and eliminate blurring in action movies. The units are HDCP 2.2 compliant and support all known HDMI audio formats, including Dolby TrueHD®, Dolby Atmos®, Dolby Digital Plus®, and DTS-HD Master Audio®.
The VX44-18G-Kit and VX88-18G matrices feature four and eight HDMI inputs, respectively, that can be independently routed to four and eight HDBaseT outputs. In addition, each unit offers a simultaneous HDBaseT/HDMI output. The devices provide video down-conversion for lower-resolution displays, while a web browser interface module offers simple configuration.
The matrices can be paired with the VXR70-18G receiver — the VX44-18G-Kit comes bundled with four — which features HDMI re-clocking to resolve HDMI HDCP, compatibility, and handshaking issues, and supports IR pass-through to compatible HDBaseT devices. To simplify installations, the receiver is powered by the matrices via power over cable (PoC), eliminating the need for additional power supplies.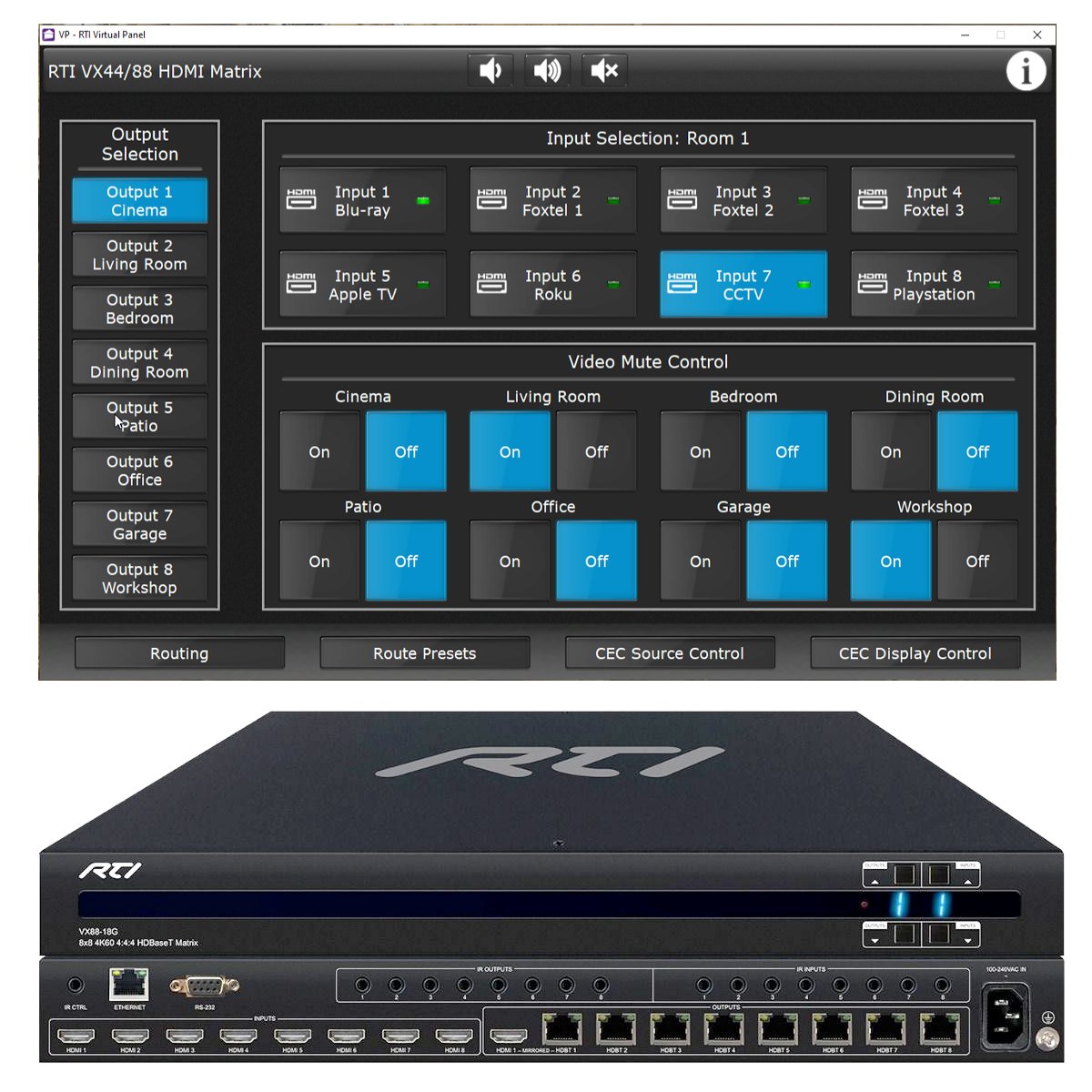 ---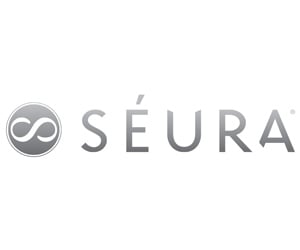 New Séura Full Length Lighted Mirrors
Light your look­­­­­­­­­­—head to toe—with the beautiful illumination of a full length mirror that's exceptionally bright, dimmable, and perfect for the modern dressing room, bedroom or bathroom.
The mirror features Séura's new, eco-friendly Radiant LED Technology™ that offers powerful, natural color with evenly diffused light. Enjoy 15% more brightness than before and greater energy efficiency that uses less power. Adjust the light output with the in-mirror Touch Control Dimming to curate the desired atmosphere in your home. Use the capacitive touch button to conveniently change the intensity level anywhere from dreamy low-light to reviving brightness.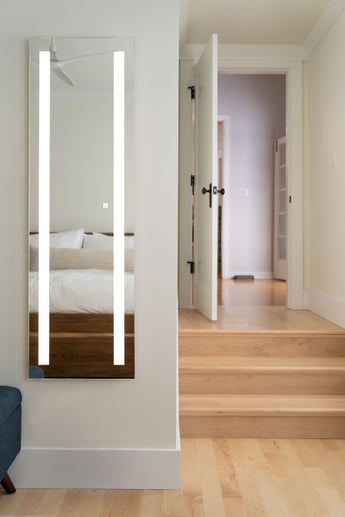 Product features:
• New, eco-friendly Radiant LED Technology™
• Intuitive Touch Dimming
• Easy wall-mounted installation
• Hard-wire and plug-in compatible
• Calibrated, color-accurate lighting
The Full Length Lighted Mirror comes standard in an 18-inch wide x 60-inch high mirror with Séura's Lumin etch design for ideal task lighting. The mirror includes a 6-foot cord to be plugged into a wall outlet or it can be configured for hard-wire installation for that "free floating" appearance. Custom mirror size, mirror shape, frames and technology options are available.
Shop now at www.seura.com/products/lighted-mirrors/full-length
---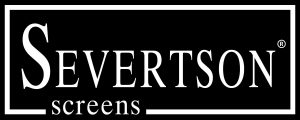 Severtson Screens Enhanced SAT-4K Acoustically- Transparent Projection Screens
The enhanced next generation SAT-4K Acoustically-Transparent projection screen from Severtson Screens (www.severtsonscreens.com), a global leader in innovative and quality projection screens for the home theater, commercial, pro AV, and cinema markets, is now available. The SAT-4K has received tremendous accolades since its launch, and Severtson has built upon its success with its next generation which features an even finer weave that makes the viewing image even better than before. Made in the USA, the SAT-4K replicates the cinema experience in the home and commercial settings like no other projection screen on the market today.
The SAT-4K offers a seamless projection screen up to 15ft., 10in., and is also available as an option for Severtson's 4K thin/zero bezel fixed frame projection screen solutions. Acoustically-transparent, the entire sound stage can be placed directly behind the screen at the same horizontal axis, allowing the vocals and the special effects to be completely in sync with the brilliant images on display. This will allow for a completely immersive audio and video experience. Available in Impression, Deluxe, and Deluxe Curved configurations, the SAT-4K screen meets or exceeds all industry standards for optimum video and acoustic performance, providing reference quality reproduction of the digital image combined with true fidelity of the original soundtrack.
Custom and standard sizes are available. Severtson asks that customers contact them directly for individual pricing for their specific needs.
For more information, please visit www.severtsonscreens.com,
call 480-610-5155, or email sales@severtsonscreens.com.


---

March 1, Lyngdorf Audio announced a new software update for their flagship amplifier, TDAI-3400. With the latest update, the amplifier now includes the MQA Core Decoder, allowing MQA files to be decoded and played directly. Lyngdorf Audio updated the TDAI-3400 in October 2020 by adding the latest TIDAL Connect feature, allowing the platform's lossless audio quality to be streamed directly to the amplifier. The addition of MQA follows Lyngdorf Audio's approach of continuously adding new features to its existing amplifiers and multichannel processors in order to keep them up-to-date for both existing and new customers.
MQA (Master Quality Authenticated) is an award-winning technology that enables music fans to stream the original master recording. While TDAI-3400 owners could already play MQA files with TIDAL Connect, the addition of the integrated MQA Core Decoder now allows higher resolution of the audio stream, as well as playing MQA files from other sources, for example a local USB drive, a computer connected to the USB-B input, or via UPnP. This update completes the amplifier's built-in media player, which includes: Roon Ready, Spotify Connect, TIDAL Connect, DLNA Support (UPnP), Airplay, local file playback (USB), Internet Radio (vTuner), and the MQA Core Decoder
---

TRENDnet's new Multi-Gig Networking Switches
Now Available! Expand your network's bandwidth and reduce digital bottlenecks with TRENDnet's new Unmanaged 2.5G Switches (5-Port TEG-S350 & 8-Port TEGS380). These 2.5G network switches come equipped with 2.5GBASE-T RJ-45 ports that provide higher gigabit speeds capable of up to 2.5Gbps over your existing Cat5e or better cabling. Each high-speed 2.5G switch features a durable metal enclosure and can be mounted to the wall for setup flexibility. The fanless design lowers energy consumption and eliminates distracting operating noise. TRENDnet's reliable 2.5G switches are cost-effective solutions to increase your network's throughput. Contact TRENDnet to learn more!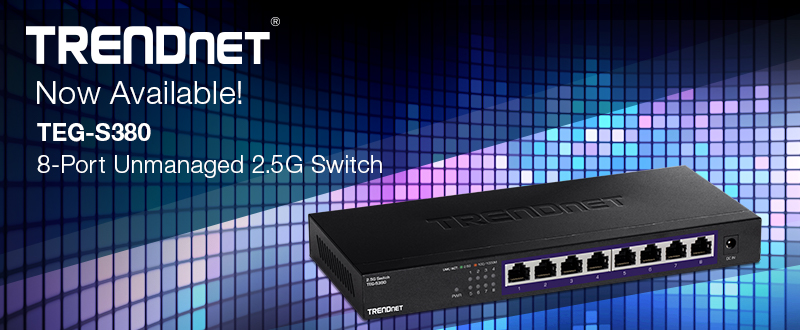 ---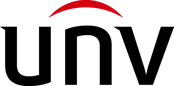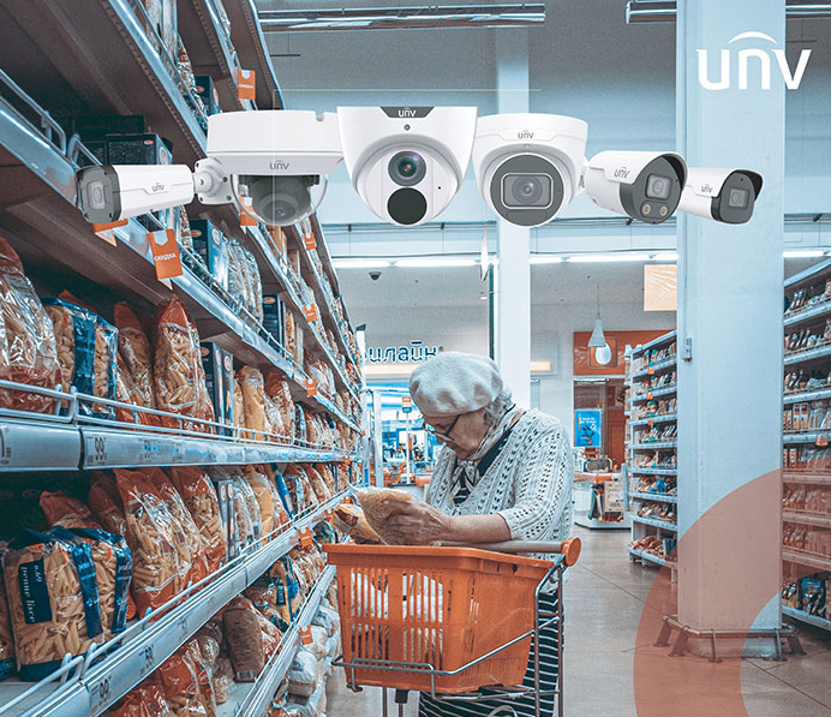 Prime I series
Multiple Products to Meet All Demands: 2/4/5/8MP
Powered by Lighthunter Technology for Higher Quality Image in Low light scene
AI-powered Smart Intrusion Prevention: Reduce False alarm
Whole Series Support Alarm IO, Audio IO(or Mic)
SD Card Slot and 120dB WDR
NDAA-compliant
---

VidaBox Enhances Dealer Support with new Reseller+ Expanded Program
VidaBox is proud to announce yet another addition to their already extensive product line - their new On-Wall Slim Mount for the Samsung Galaxy Tab A7 10.4" is now available for pre-order, and shipping towards the beginning of Q2 in April!

"This has been a very popular request from our clients," says Steven Cheung, Director of Sales and Marketing of VidaBox LLC. "The Samsung Galaxy Tab A7 10.4" is a very feature-rich tablet, available at an incredible low price point compared to previous model years - making it the ideal choice for a wide number of applications when combined with our VidaMounts - ranging from digital signage, smart home controls, point of sale kiosks, and much more!"

These new on-wall VidaMounts will be shipping in both black and white, first from their US/Global warehouse in early Q2. Stock will be available at VidaBox's other international warehosues - Canada, UK, Germany, and Australia - by end of Q2 or earlier.

For more details about this new Samsung Galaxy Tab A7 on-wall slim mount, or other items in VidaBox's family of products, please visit: https://www.vidabox.com/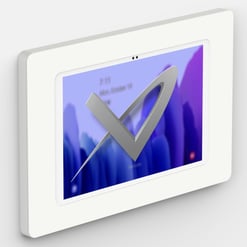 ---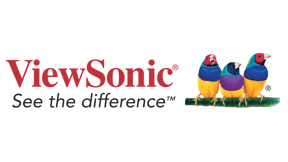 Beautifully Bright. Incredibly Long-Lasting.
ViewSonic LED LS600W projector is built to bring out the best in any classroom or conference room. The ViewSonic LS600W allows your customers to enjoy a more powerful, longer-lasting, and higher-value projector.
Key Features:
2nd generation LED technology for 125% Rec.709
Stronger perceived brightness
Flexible installation with H/V keystone
Significantly quieter
Longer lifespan up to 30,000 hrs.
Incredibly consistent colors throughout the entirety of projector lifespan
Powerful built-in 10W speaker
Multiple connectivity options
Auto on/off