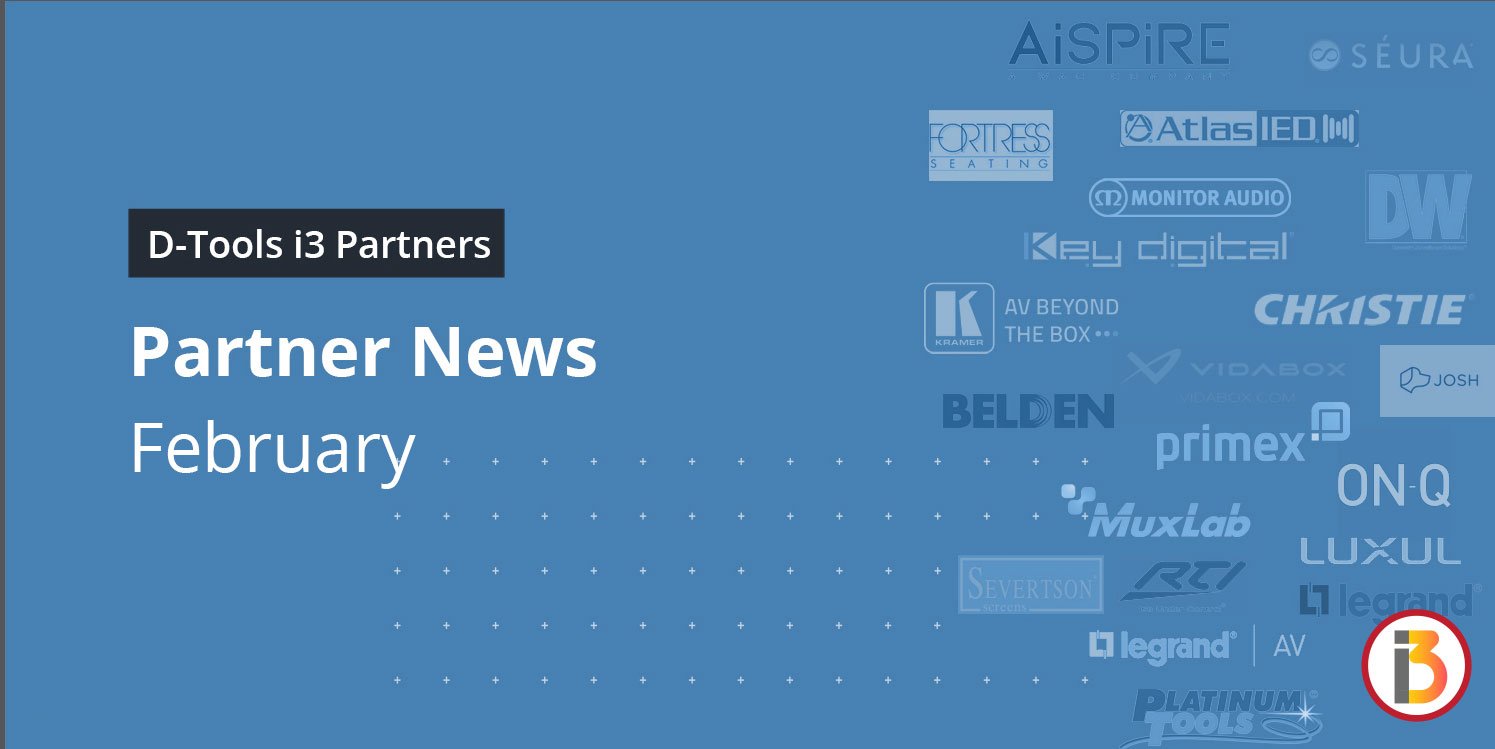 The D-Tools i3 Program provides comprehensive data from leading manufacturers to D-Tools software users at no charge to the user. D-Tools i3 Partners understand the importance of providing current, quality product specifications in order to better support their dealers in their client engagements. We would like to welcome our new and returning i3 Program partners, whose product data is available to all System Integrator users free-of-charge.
---
NEW PARTNERS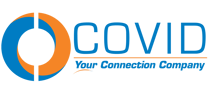 As a leader in the A/V industry, Covid has been manufacturing innovative audio visual connectivity solutions for nearly 40 years. We provide industry leading customer service and quality products at competitive prices. Product offerings include; custom wall plates and panels, cable products, bulk cable, connectors, signal management solutions and many other A/V accessories.
Located in Tempe, Arizona, Covid works with many well-known A/V dealers, distributors and representative firms throughout the U.S. and abroad. Covid products are sold in over 15 different international countries and carried by distributors in Canada, the Middle East and Europe.
To learn more, visit https://www.covid.com/.
Crestron builds the lighting technology for the environment you want and the control you need–simply and efficiently. Solutions that begin with the space you have. Engineered for easy installation, seamless integration, and managed via a single platform.

Our products are backed by more than 90 fully-staffed offices that provide 24/7/365 sales, technical, and training support across the globe. In addition to our World Headquarters in Rockleigh, New Jersey, Crestron has sales and support offices throughout the U.S., Canada, Europe, Asia, Latin America, and Australia.
To learn more, visit https://www.crestron.com/.

New England based Next Level Acoustics was founded by experienced Massachusetts based custom integrators in partnership with the considerable design and acoustic expertise of high-end audiophile speaker maven John Sollecito, and his 25-years of speaker engineering, design and manufacturing expertise. Mr. Sollecito is additionally well known for his highly regarded audiophile speakers and JSE Infinite Slope™ which produced notable designs using "Infinite Slope"™ crossovers and other proprietary technologies.
Next Level Acoustics is a fusion of original product ideas based on Robert's and partner Lee Weber's 32 combined years of real-world experience and insights into market needs working as professional custom installers with John's 30 plus years of successful acoustic and electrical design, engineering and manufacturing over 50,000 loudspeaker systems for JSE and other brand name customers.
To learn more, visit https://nextlevelacoustics.com/.

AlphaTheta Music Americas, Inc. is the subsidiary of AlphaTheta Corporation responsible for sales and marketing in North, Central, and South America. For more than 25 years, the Pioneer DJ brand has been a market leader in the design and production of innovative DJ equipment and software. The company works closely with DJs and clubs to deliver next generation products that inspire and shape the global dance music community and has recently launched a new range of musical instruments for production and live performances. Its portfolio includes brands such as TORAIZ, Pioneer Professional Audio and Pioneer DJ Radio, as well as social platforms KUVO and DJsounds. AlphaTheta Corporation is a privately held company headquartered in Yokohama, Japan, and is led by President and CEO Yoshinori Kataoka.
To learn more, visit http://www.pioneerdj.com/.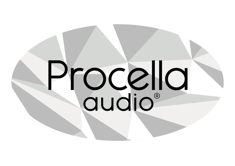 Originally created specifically for the DTS reference theater in London, Procella offers a complete lineup of ultimate loudspeakers and subwoofers for high-resolution audio and high-performance theaters. Advanced technology and pro audio componentry enable Procella speakers to play louder and cleaner than conventional loudspeakers, with unsurpassed accuracy. Our scalable concept delivers reference level performance in any size room, from living rooms to dedicated theaters and even small cinemas.
To learn more, visit https://procella.audio/.
---
RETURNING PARTNERS

Cleerline Technology Group as a company has redefined how optical cable can be installed and terminated. Cleerline glass fibers incorporate a patented polymeric coating that is an integral part of the optical glass fiber. Cleerline fiber optic cables meet—and in most all cases exceed—all requirements for both Multimode and Singlemode fiber optic cabling industry standards. Cleerline fibers are stronger with over 10,000x the bend capability and up to 400x the pull force over standard fiber. Cleerline is safer to work with as it will not penetrate skin or soft tissues, and it is quicker, allowing for terminations that are up to 50% faster compared to other standard glass fibers. Cleerline fiber is compatible with all common connector systems for standard 50/125 Multimode and 9/125 Singlemode fibers. Cleerline fiber is available in today's most common cabling configurations for optical cables and also in a wide variety of optical patch cords that provide superior fiber connections and greater reliability in all applications.
To learn more, visit www.cleerlinefiber.com.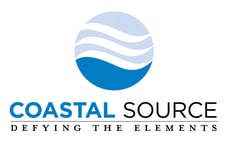 Coastal Source is a manufacturer of Outdoor Audio & Lighting Systems. Our family, our company, our passion for excellence was born in the Florida Keys. Our coastal tough outdoor products and systems are available to improve the quality of outdoor life from coast to coast and all points in between. We offer the industry's best-trained designers and installers of Outdoor Audio & Lighting Systems through our growing network of Certified Dealers.
To learn more, visit www.coastalsource.com .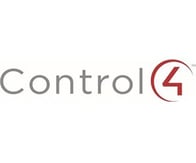 Control4 offers the ultimate home automation solution by making the electronic components and systems you already use on a daily basis work together, seamlessly. By integrating everything from lighting, music, video, climate control, security—even smartphones and tablets—Control4 creates personalized experiences that enhance your life and work with added comfort, savings, convenience and peace of mind.
To learn more, visit www.control4.com.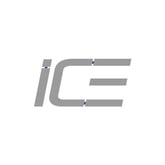 ICE Cable Systems has more than 50 distributors in North America and internationally. Integrators can locate distributors in their area here or by calling ICE Cable Systems at (310) 444-1950.
To learn more, visit https://www.icecable.com/.

Windy City Wire offers integrators HUGE labor savings with our patented RackPack® cable management system. Our innovative SmartWire RackPack carton and transportation devices, combined with our SmartWire Glide® cable lubricant, will increase your job site productivity and safety while drastically reducing your labor costs. SmartWire is proudly Made in America with available stock and fast delivery.
To learn more, visit www.smartwire.com.