The D-Tools i3 Program provides comprehensive data from leading manufacturers to D-Tools SI software users at no charge to the user. D-Tools i3 Partners understand the importance of providing current, quality product specifications in order to better support their dealers in their client engagements. We would like to welcome our new and returning i3 Program partners, whose product data is available to all System Integrator users free-of-charge.
---
NEW PARTNERS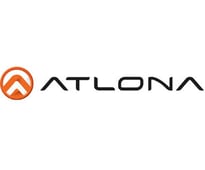 Atlona is a leading provider of innovative connectivity solutions to the Audio/Visual and IT markets.
Since 2003, Atlona has been a leading global provider of AV and IT signal distribution and connectivity solutions. In an ever-changing industry, the company has been designing and engineering innovative, award-winning products for a diverse range of residential and commercial AV and IT markets, including education, business, government, entertainment, and healthcare.
Atlona's products and services enable system designers, integrators, consultants, and installers worldwide to simplify installation, minimize maintenance and maximize the versatility of premier automated control solutions. Backed by an industry-exclusive 10-year warranty, Atlona's customer-driven products are designed and developed with the features, performance and reliability that leaders demand.
To learn more, visit http://www.atlona.com/.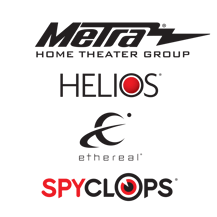 Metra Home Theater Group® (MHTG), a pioneer in HDMI® cable technology, is a division of Metra Electronics®, the world leader and "The Installer's Choice®" for vehicle installation kits and car audio accessories for more than 70 years. Headquartered in Florida, MHTG brands include Ethereal Home Theater®, Helios®andSpyclops Surveillance Systems®. Metra's strong commitment to research and investment into the development of cutting-edge solutions has a history of providing first-to-market solutions for HDMI cables and electronics. Its Velox Active HDMI 30 Meter Cable was recognized as the Top Long-run Copper HDMI Cable at the 2017 CEDIA Expo. Connect with Metra Home Theater Group on Facebook or Twitter or MetraHomeTheater.com.
To learn more, visit http://www.metrahometheater.com

BLACK by Optimal Speaker Design is a range of premium quality flush mount loudspeakers designed to serve discriminating homeowners and A/V integrators who demand the ultimate in aesthetic style and audio performance.
BLACK products include unique features and technologies that make them better looking, easier to install and more durable, while delivering lifelike sound quality more typically found in free-standing audiophile grade speakers.
There are BLACK models to fit every distributed audio and home theater application and space, offered in three performance levels: Acoustic, Performance and Reference. BLACK products are sold only through custom installation Audio Video specialist dealers to ensure proper system design, installation and total customer satisfaction.
To learn more, visit https://www.osdaudio.com/osd-audio-black-series.html
---
RETURNING PARTNERS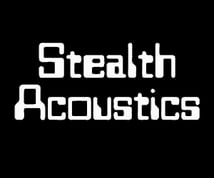 Stealth Acoustics is a division of Dimensional Communications, Inc. a premier systems integration firm based near Seattle, WA USA. For over 37 years the direct experiences derived from countless systems integration projects have framed everything we do at Stealth Acoustics – in short, even though we are a world-class speaker manufacturer, we have systems integration in our blood and know what works and what doesn't towards a great sounding and reliable system.
To learn more, visit http://stealthacoustics.com/.