D-Tools MVP Manufacturer Partners realize the importance of bringing you their product information and have chosen to support the D-Tools user community by joining the program and making their product data directly available through D-Tools SI software. Read on for the latest manufacturer company news and product updates.
---

Belden's PartnerAlliance HDBaseT Warranty is the first of its kind offered in the professional AV industry. It ensures that the installed cabling system will be free of defects for 25 years and includes a Lifetime Application Assurance Program that covers system performance and labor. PartnerAlliance AV Integrators can
help their customers futureproof their infrastructure by providing assurance that the cabling system will support today's HDBaseT applications as well as future upgrades to 4K. As AV and IT rapidly converge, Belden is well positioned in both industries to not only provide education and training to integrators on installing and testing HDBaseT systems, but also teaching them how to "speak" the IT language and explaining how AV and IT intersect. For more information on the warranty, or how to find a Belden PartnerAlliance AV Integrator, visit our partner page.
In an effort to continue the innovation you have come to expect, Belden is launching new products every quarter. Check out our new product page to see our recent launches! In Q4 2017, we launched Zone and Consolidation Enclosures, Open Bridge Racks, a new LabelFlex Labeling System, Stadium Cables, 4K UHD Media Patch Cords, White REVConnect Patch Panels, among others. Don't miss out on new products, sign up to receive notifications today!
---

Continuing to exceed the demands of professional projection applications across a wide range of industries, Canon U.S.A. Inc., a leader in digital imaging solutions, today announced an expansion to its award-winning REALiS LCOS projector lineup. From small conference rooms to large lecture halls, the REALiS WUX5800Z, WUX6600Z, and WUX7000Z Laser Projectors and the REALiS WUX5800, WUX6700, and WUX7500 Lamp Projectors offer users WUXGA (1920 x 1200) high resolution, high brightness ranging from 5800-7500 Lumens and versatile connectivity including HDMI and DisplayPort terminals – all in an enhanced, durable compact body.
REALiS WUX7000Z Product Page:
http://projectors.usa.canon.com/products/projector_wux7000z.php
REALiS WUX6600Z Product Page:
http://projectors.usa.canon.com/products/projector_wux6600z.php
REALiS WUX5800Z Product Page:
http://projectors.usa.canon.com/products/projector_wux5800z.php
REALiS WUX7500 Product Page:
http://projectors.usa.canon.com/products/projector_wux7500.php
REALiS WUX6700 Product Page:
http://projectors.usa.canon.com/products/projector_wux6700.php
REALiS WUX5800 Product Page:
http://projectors.usa.canon.com/products/projector_wux5800.php
---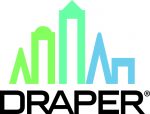 Today's digital projectors can put out a lot of heat, and fan noise can be a big distraction—especially with shorter throw distances putting the projector closer to the audience. Thanks to Draper's Silent Partner™, projector heat and noise are no problem.
The Silent Partner's convoluted exhaust airflow path and acoustic insulation foam shut out any sound from the low noise variable speed exhaust fan, while the thermostatic fan control ensures proper projector cooling.
Dust is no problem with built-in inlet filters, and an easy-access door allows for easy projector service. Removable, lockable side doors with optical grade port glass provide an extra level of security.
The Silent Partner™ is a projector enclosure designed to hold projectors from 5,000—15,000 ANSI lumens.
To learn more about the Silent Partner™, click here to find and contact your Draper representative. (https://www.draperinc.com/contactus)
---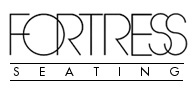 LOTUS ~ A fun and comfortable seating alternative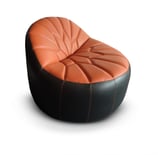 The Lotus Accent Chair was designed for casual living and is at home anywhere, whether in an upscale living space, multipurpose media room, or a modern home cinema.
Like all FORTRESS products, the Lotus is fully customizable in any combination of colors and materials including ultra-soft leather, suede, or velvet allowing homeowners and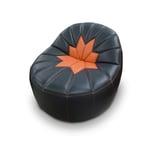 interior designers to create a chair that is ideally suited for the particular environment.
Originally conceived and custom-designed for FORTRESS distributor Pulse Cinemas in the UK, the Lotus inspires outside- the-box thinking when it comes to seating in any room.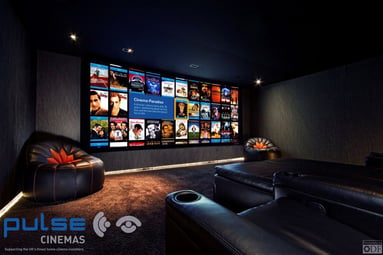 Luxury Seating…Custom Solutions
Made in the USA
www.fortresseating.com
Photo courtesy of Pulse Cinemas
---

AGREEMENT BRINGS LOGIPIX LINE OF HIGH-PERFORMANCE IP VIDEO SURVEILLANCE SOLUTIONS TO THE US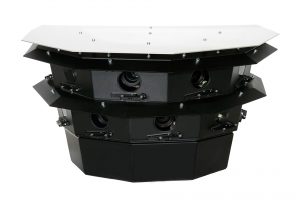 Imageonix, a security technology distributor, will now offer Logipix, a worldwide provider of high-performance IP-based, industrial video surveillance solutions. Based in Budapest, Logipix is best known for its engineering of innovative high-megapixel IP video cameras and image processing technology. Imageonix' US market offerings will include a full suite of Logipix end-to-end solutions for wide-area public surveillance of stadiums, airports and urban traffic centers. The class-leading Logipix ONE 200-megapixel, 20FPS, 180-degree panorama camera, leads the Logipix line of IP video solutions built for high availability performance under extreme temperature conditions.
"We're excited to extend our solutions to the US market," said Dr. Peter Besenyei, CEO of Logipix. "Logipix thrives on solving complex surveillance problems, and we expect to uncover several intriguing challenges as the Imageonix team engages with its US integrator network."
"Our core business is to sell exclusively through major security integrators and system architecture consultants, which aligns closely with Logipix' successful model in EMEA countries," said Mike Broggie, CEO of Imageonix. "We work closely with our technology partners to provide attractive terms and client-focused service for our channel partners, and expect the US market will welcome Logipix' range of capabilities and product innovation."
---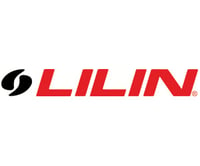 New 16CH 1U NVR Features LILIN Connect for More Secure Video Surveillance Installations
Targeting the professional installer market, the NVR3416R-6TB, offers improved performance, and is simple to use, this 16-channel NVR gives installers more flexibility when designing residential and commercial IP video surveillance systems by offering up to 5MP resolution support, a slim 1U rack mountable profile, and dual gigabit network ports, broadening options for installers at a cost-effective price point. "The LILIN NVR3416R-6TB was designed to meet the requests of the Professional Installer with included IP Scan, WS Discovery and LILIN Connect for ease of installation with a secure connection,"
said Joe Cook, General Manager of LILIN Americas. "LILIN continually strives to provide truly outstanding surveillance solutions for its residential and commercial customers with NVR's designed with ease-of-integration to home automation systems AMX, Control4, Crestron, ELAN, SAVANT, RTI and URC. We believe the NVR3416R-6TB is a perfect example of our commitment to this objective." SECURE INSTALLATIONS WITH NEW LILIN CONNECT The NVR3416R-6TB features LILIN Connect to provide a more secure connection. Installers simply download the LILIN Viewer App to a mobile device, then scan the QR code on the recorder for a direct connection from the Mobile device to the NVR. This lets the installer leave the ports closed on the end user's router for an additional layer of security. WIDE RANGE OF CAMERA CHOICES Installers can select from a wide range of LILIN IP cameras, including the company's M Series – featuring indoor and outdoor domes, rugged bullets, ranging from 2MP to 4 MP Like all LILIN NVRs, the NVR3416R-6TB scales to meet changing end-user needs with larger storage options available and is design by in-house engineers and manufactured at the company's factory in Taiwan. For additional information about LILIN products, call 888-287-8686 or visit www.meritlilin.com.
---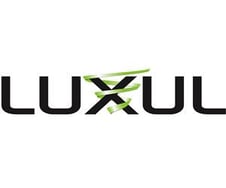 Luxul Announces Built-In Domotz Remote Management Integration for Select Epic Routers
Additional Functionality Saves Integrators Time and Money
Luxul, the leading innovator of IP networking solutions for AV integrators, today announced that several of the company's popular gigabit routers will soon be available with built-in Domotz remote management technology. For integrators, this additional functionality saves time and money by allowing them to remotely manage and support their customers' Luxul networks.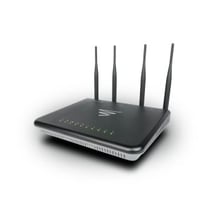 Integrators utilizing Luxul routers with Domotz technology will receive alerts when network issues arise — allowing them to take immediate action — and can share device information with Luxul's support team for swift and easy troubleshooting. The routers also eliminate the need to purchase a separate Luxul Domotz Pro for remote management. This lowers network costs and speeds setup, improving the bottom line for integrators while providing a better experience for their clients.

"With more connected devices joining the IoT, it's important for integrators to be able to remotely manage networks," said Mike Grubb, vice president of marketing at Luxul. "Our routers with Domotz technology will allow our dealers to respond to problems in real time, while providing a simple pathway for accessing Luxul's support resources. This translates into more efficient operations, a better customer experience, and the opportunity to expand their client base."
Luxul routers incorporating Domotz technology include the wireless Epic 3 and wired Epic 4 Series now shipping, with integration into the Epic 5 Series coming soon.
The award-winning Luxul Epic Series routers have recently been recognized with a TechHome® Mark of Excellence Award, presented by the Consumer Technology Association (CTA)™ at CES, for Networking Product of the Year. At the upcoming Integrated Systems Europe show, the Epic 3 Router will bring home a CEPro Top New Technology (TNT) award in the residential home networking device category.
---

Platinum Tools Launches New ezEX-RJ45® Shielded Connectors
Platinum Tools® (www.platinumtools.com), the leader in solutions for the preparation, installation, hand termination and testing of wire and cable, is proud to the launch of new ezEX-RJ45® shielded connectors. The new connectors are now shipping.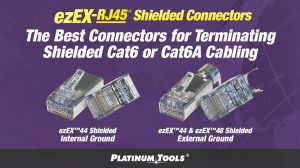 "Our new shielded ezEX-RJ45® connectors are designed for larger cables and conductors," explained Lee Sachs, Platinum Tools, Inc. president and general manager. "They feature a unique integrated Hi-Lo stagger load bar and allows 'big' conductors to pass through the front end of the connector, making it easy to verify the wiring sequence before terminating. These connectors are typically used with either CAT6 CAT6A and are terminated with EXO Crimp Frame® and EXO-EX Die™ (100061C)."
Additional features and specifications include:
ezEX™44 Shielded CAT6 Connector: Internal Ground; Hi-Lo stagger to isolate each conductor; Simple one piece/pass through design, no bars or liners; Shielded 5e/6/6A compliant; Insulation Diameter (Conductor) – Size range: 0.039in. – 0.044in. (1.0 –1.12mm); Max Outer Diameter: 0.305in. (7.75mm); Solid or Stranded 24-22 AWG; TAA, TIA, RoHS, UL & FCC compliant; Made in the USA.
ezEX™44 Shielded, External Ground, CAT6 Connector: Hi-Lo stagger to isolate each conductor; Simple one piece/pass through design, no bars or liners; Shielded 5e/6/6A compliant; Insulation Diameter (Conductor) – Size range: 0.039in. – 0.044in. (1.0 –1.12mm); Max Outer Diameter: 0.305in. (7.75mm); Solid or Stranded 24-22 AWG; TAA, TIA, RoHS, UL & FCC compliant; Made in the USA.
ezEX™48 Shielded, External Ground, CAT6A Connector: Hi-Lo stagger to isolate each conductor; Simple one piece/pass through design, no bars or liners; Shielded 6/6A compliant; Insulation Diameter (Conductor) – Size range: 0.043in. – 0.048in. (1.09 –1.22mm); Max Outer Diameter: 0.305in. (7.75mm); Solid or Stranded 23-22 AWG; TAA, TIA, RoHS, UL & FCC compliant; ezEX™44 – ezEX-RJ45® CAT6 Connector; Made in the USA.
For pricing and additional information, please visit www.platinumtools.com, call (800) 749-5783, or email info@platinumtools.com
---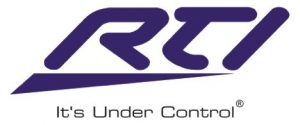 RTI Acquires Miravue Product Line; Announces RTiQ Remote Management Solution
RTI has acquired the Miravue video-over-IP distribution solution from the company of the same name. Continuing its efforts to provide dealers with a comprehensive, end-to-end solution, RTI will offer the RTI Miravue VIP-1 video-over-IP system for powerful, scalable AV distribution over Ethernet, coax cable, and wireless networking. In addition, the company announced the launch of its RTiQ complete remote management solution for RTI systems that makes it simple for dealers to monitor their clients' AV installations.
For the ultimate in flexibility, the VIP-1 acts as a transmitter, receiver, network switch, and wireless access point, dramatically lowering AV distribution costs by reducing cabling and installation time. The unit supports HDMI/HDCP 1.x and 2.x video

sources with ultra-low latency. In addition, non-HDMI sources such as mobile devices, network video streams from IP cameras, and network-attached storage may be viewed without the need for additional equipment. The VIP-1's built-in scaler matches the displays' maximum resolution, while automatically providing stereo downmixing and lip-sync adjustment.
Perfect for new and retrofit installations, the VIP-1 delivers high-quality HD video over Ethernet, coax cable, and wireless networking. Due to its low bandwidth usage, it does not require any specialized networking gear, instead needing only an unmanaged network switch for Ethernet installations. The video over IP system also acts as an extension of the RTI control ecosystem. When combined with an XP processor, it is capable of delivering IR and two-way RS-232 control to connected devices, allowing users to control them with the RTI interface of their choice.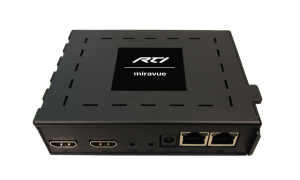 Available for free to RTI dealers, RTiQ can be configured to monitor components controlled by an RTI XP control processor. Dealers can monitor the status of these devices via a dashboard from anywhere in the world and receive email and text notifications that alert them if a failure occurs. They can then remotely trigger an action to restore the failed system or component. Customizable actions include anything the control system is capable of, whether it's rebooting devices, running macros, or sending commands.
RTiQ gives dealers the tools they need to deliver a better experience for their customers. System downtime is dramatically reduced by eliminating the need for service calls to address simple issues such as locked-up components. Furthermore, with email and text alerts, these issues can often be resolved before the client is even aware of them.
---

At Stewart Filmscreen, we're proud of our legacy and honored to be the only screen manufacturer to win two Academy Awards. For 70 years, we've been innovating and delivering the highest-quality, future-proof, projection screens imaginable. We never stop pushing the limits of what's possible.
Designed for the home cinema enthusiasts who want the best of both worlds in the viewing experience, day or night. The Gemini™ is equipped with a twin roller tube system in a redesigned screen enclosure and includes dual aspect ratios to accommodate HDTV (16:9) and CinemaScope (2:35:1) viewing experience. The best image fidelity and performance in any lighting environment day or night is a perfect option for a home theater. Quiet and convenient, changing aspect ratios is easy with a push of a button. Enjoy a sporting event by day and watch movies the Hollywood intended by night.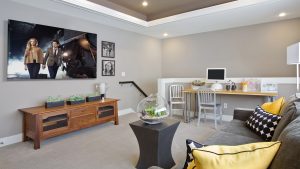 Created to meet the high demands of sophisticated architectural applications, Balón Borderless is a fixed frame, borderless screen system. The beveled frame structure allows the material snaps to disappear behind the screen system creating a unique "floating" image appearance.
Providing latitude in interior design, the borderless screen appears to float midair and is an aesthetically pleasing addition to any presentation environment. By eliminating the distraction of a black border around the screen viewing surface, the focus is on the image and not the screen.
As in all Stewart Filmscreen products, options abound. These include acoustically transparent materials where the sound emanates from the direction of the image adding another level of reality to the experience. With a scientific approach to research and development, dedicated custom engineering, and ISO 9001 certified company operations, Stewart Filmscreen products are handcrafted with pride in the USA.
Browse our site to see what Stewart Filmscreen can do, and then, "Imagine it. Done."
---

Announcing TRENDnet's 8-Port Gigabit EdgeSmart PoE+ Switch!
TRENDnet's 8-Port Gigabit EdgeSmart PoE+ Switch, model TPE-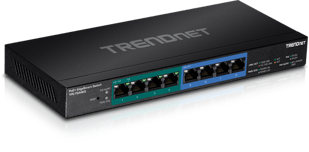 TG44ES, is a cost-effective switch solution for high-speed gigabit PoE+ applications. This EdgeSmart switch features the most commonly used managed switch features, reducing unnecessary switch complexity. The web-based management interface offers features for traffic control, troubleshooting, access controls, and monitoring. TRENDnet's TPE-TG44ES provides four gigabit PoE+ and four gigabit non-PoE ports. The PoE+ standard supplies up to 30W of power per port for devices such as high power wireless access points, PTZ (Pan Tilt Zoom) Internet cameras, and VoIP telephony systems.
---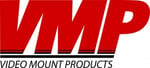 VMP's Rugged FRM Series Non-Penetrating Roof Mounts
Video Mount Products (
videomount.com
) is a leading provider of mounting solutions for the security, commercial, residential, and pro audio/video markets. Its FRM Series of non-penetrating roof mounts are designed for wireless security surveillance systems, as well as DBS, off-air antenna, and satellite internet systems. Using standard 8in x 8in x 16in cinderblocks as ballast, the FRM-Series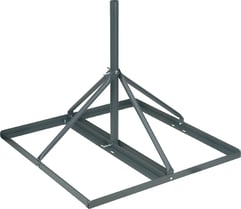 provides a great way to roof mount security equipment without damaging the roofing surface and can also serve as a mounting base for many of the security industry's popular parapet mounts. All VMP non-penetrating roof mounts provide installation strength and durability for lasting reliability and peace-of-mind.
The FRM Series non-penetrating roof mounts are constructed of steel and use standard concrete blocks to anchor. Specifications of the three models and available accessory include FRM-125 – 60in mast with 1.25in O.D (product dimensions: 35 in x 35in x 60.5in; product weight: 28 lbs; MSRP: $137.95). FRM-166 – 30in mast with 1.66in O.D. (product dimensions: 35 in x 35in x 30.5in; product weight: 27 lbs.; MSRP: $132.95). FRM-200 – 30in mast with 2in O.D. (product dimensions: 35 in x 35in x 30.5in.; product weight: 28 lbs'; MSRP: $132.95). FRM-MAT – Protective Rubber mat; works with all FRM non-pen mounts.
For more information, please visit www.videomount.com or call toll free 877-281-2169. If you need help choosing the right mount for your application, try the VideoMount™-Finder at
www.chooseamount.com
.