D-Tools MVP Manufacturer Partners realize the importance of bringing you their product information and have chosen to support the D-Tools user community by joining the program and making their product data directly available through D-Tools SI software. Read on for the latest manufacturer company news and product updates.
---

Altronix Continues to Expand its Trove™ Series of Access and Power Integration Solutions
Now Supports Larger Systems and More Leading Access Brands
Trove™ easily combines Altronix power with access controllers from the industry's leading manufacturers. Trove is engineered to help system designers easily layout power supplies, access controllers and accessories in an organized streamlined manner, which saves time, reduces costs and conserves valuable space.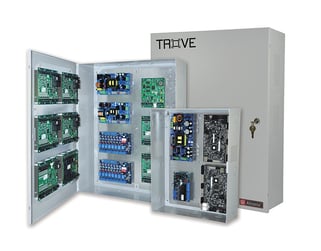 Trove Access and Power Integration Solutions simplify board layout and wire management, while providing extreme flexibility and scalability when designing and deploying access systems. Removable backplanes designed for specific access control brands allow installers to easily configure and test system configurations prior to on-site installation, reducing time and labor – and increasing profitability. In addition to the Trove1 and Trove2 Series, Altronix introduced Trove3 for the largest access control deployments.
Altronix Trove now supports over 40 brands, including: AMAG, Bosch, CDVI, DMP, Genetec, HID, Honeywell, Kantech, Keyscan, Lenel, Mercury, Paxton, ProdataKey (PDK), Software House, Sielox and ZKTeco USA with more to come…
Trove enclosures include a cam lock, tamper switch, mounting hardware, and provide ample room to accommodate back-up batteries. Altronix also offers a free Trove System Design Tool (https://www.altronix.com/system_design_tools/trove) to further simplify the product selection and design process.
For more information on Altronix's extensive line of products, please visit www.altronix.com.
---

Belden Strengthens FX Fusion Splice-On Connector Line with GR-Rated Solutions
Suited for outdoor environments, connectors combine the benefits of fusion splicing with the simplicity of field-installable connectors
Belden Inc., a global leader in signal transmission solutions for mission-critical applications, is excited to announce additions to its
FiberExpress (FX) Fusion Splice-On Connector line, which presents alternatives to mechanical splicing.
SC 2mm and SC 900um connectors in the FX Fusion Splice-On Connector family not only meet ANSI/TIA-568-D3 requirements, but now also meet GR-326/1081 requirements as well. This ensures that – unlike mechanical splice connectors – these connectors will perform well outdoors in telecommunications plant environments.
The FX Fusion Splice-On Connector combines the benefits of fusion splicing with the simplicity of field-installable connectors. Allowing installers to ditch the old, time-consuming method of mechanical splice connectors, the FX Fusion Splice-On Connector supports more efficient deployment and easier termination. Instead of relying on index matching gel to fill gaps, fibers are precisely aligned through an automated process to provide better performance than a mechanical splice, with maximum insertion loss of 0.20 dB as compared to 0.50 dB (OM4). Automated splicing tools provide instant, quality feedback for successful termination.
As compared to mechanical splice connectors, FX Fusion Splice-On Connectors can reduce total installed costs by 20% through lower material and labor expenses. They also offer a 3% increase on first pass yields, translating to less field rework.
No crimping, polishing or adhesives are required for termination. Fewer splice management accessories are also required during installation – the FX Fusion Splice-On Connector eliminates the need for splice enclosures and splice trays. The fiber ferrule is ready for termination, with a pre-cleaved and pre-cleaned fiber stub. The connector also allows exact channel lengths to be run, eliminating cable shorts and excess slack.
The FX Fusion Splice-On Connector can be used with nearly all fusion splicers, and is ideal for indoor and outdoor applications. SC 2mm and SC 900um connectors are available in OM1, OM3/4, OM4, OS2 or OS2 APC versions. Standard and precision installation toolkits are also available, along with standard and precision cleavers and universal splice holders.
Only Belden's innovative enterprise connectivity solutions take a universal approach to customers' enterprises, resolving signal transmission needs with IP- and legacy-based solutions that enable a smooth migration to convergence. Belden's extensive portfolio spans LAN, data centers, building automation and security and access control to keep information running smoothly. Outstanding global service and support capabilities and application-specific warranty programs complete Belden's unique offering.
For more information about Belden's FX Fusion Splice-On Connectors, visit www.belden.com/splice-on.
---

Tesira® TCM-1 Microphones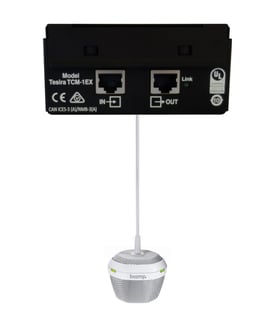 The new Tesira® microphones provide full 360-degree room coverage using Biamp's BeamtrackingTM technology to identify and lock to a signal source – even if the person speaking is moving around. With little or no setup required, the mics actively track and intelligently mix conversations from around the table, allowing everyone on the call to be heard clearly. The models include:
Tesira TCM-1:AVB ceiling microphone with built-in DSP for Beamtracking
Tesira TCM-1A:All of the same features and capabilities of the TCM-1 plus a 2-channel PoE+ amplifier with burst power mode
Tesira TCM-1EX:An expansion microphone specifically designed to be daisy-chained to either the TCM-1 or TCM-1A microphone for expanded coverage within the space
Tesira® AMP-450P Amplifier
The new Tesira® AMP-450P is a four-channel, PoE+ conferencing amplifier that can be placed wherever it's needed, including air-handling spaces. Well-suited for ceiling speakers, program speakers, and mix-minus systems, it's capable of operating in a burst mode to handle peak loads, providing up to 50 watts per channel.
---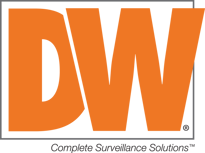 MEGApix® Flex™ 16MP 4-in-1 Configurable Vandal Dome IP Camera
MEGApix® Flex™ 16MP multi-sensor configurable panoramic view IP cameras reduce total system cost by providing four (4) 4MP CMOS sensors in one housing and installation. The Flex™ camera produces four video streams at real-time 30fps. Zoom-in for forensic-quality details with DW Spectrum® IPVMS.
Users can easily place each of the four sensors independently in any configuration around the camera's magnetic base. Use 360° installation to monitor a hallway, intersection or to provide a 270° view at a building corners or in large rooms. Perfect single installation solution for multi-corridor locations or workstations where fixed, focused monitoring is required. Click here for more information, https://digital-watchdog.com/productdetail/DWC-PVX16W/.
---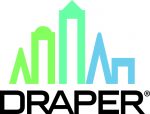 Most ALR screen surfaces are manufactured to reflect off-axis ambient light away from the viewer and traditionally can hotspot with ultra-short throw projection. TecVision XH800X UST ALR rejects up to 57% of off-axis ambient light and has a reasonable gain of 0.8 without sacrificing projection light. It also reduces hot spotting issues which are often seen in short throw projection. Short throw projection is an important tool in classrooms, where the lights need to be kept on for students and instructors to work together. TecVision XH800X UST ALR will dramatically increase the effectiveness of these classrooms. See XH800X UST ALR in action at InfoComm 2018. Visit Draper in booth 2347 June 6 – 8, 2018.
---
Revel loudspeakers are renowned around the world for their award-winning sound quality, courtesy of advanced transducer designs and proprietary acoustic technology. The XC Series is designed to combine Revel's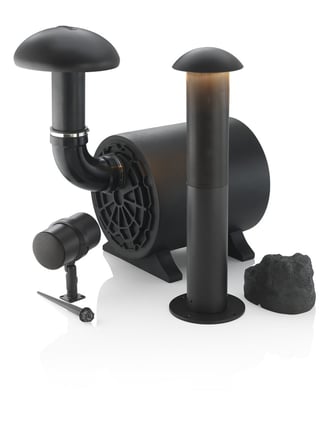 legendary sound with the durability to withstand the harsh environments of locations that are hot, cold, damp, humid or wet. Perfect for indoor or outdoor locations, all XC Landscape models meet specific Ingress Protection (IP) standards against dust, solid and water exposure, and feature salt-resistant anti-corrosion treatment, making them perfect for marine environments and beachfront properties.
The L41XC is a compact 2-way satellite speaker with sliding mounting collar, included ground spike and surface mounting bracket to provide maximum installation flexibility and position stability. A 3/4-inch aluminum dome tweeter provides crystal-clear, high-resolution detail, while a low-distortion 4-inch aluminum cone woofer delivers a powerful and deep bass response. Superior build quality means you get uncompromised performance and iconic Revel sound, even in the harshest environments.
The L42XC is a 2-way bollard speaker featuring integrated low-voltage LED, 360° down lighting with independent control, making it one of the only products in the world that combines the enjoyment value of pristine audio with the added safety and security of illumination for your entertainment space. The sophisticated LED dimmable lighting can also be used in pathway or general landscape lighting applications, or to simply add relaxing ambience to your evening entertainment. Premium components, including dual 4-inch aluminum cone woofers and a 1-inch aluminum dome tweeter provide the memorable sonic experience Revel is known for, while unparalleled build quality ensures lasting brilliant performance in even the most challenging climate conditions. The L42XC can be buried up to half of its height for a reduced visual presence, or used with the optional deck mount as a freestanding tower on hard surfaces.
The L12XC is a powerful direct burial subwoofer with a 12-inch enclosure that can be operated in 6-ohm or constant line voltage systems with the separate 70V multi-tap transformer. The transformer is disguised as a garden rock, allowing it to seamlessly integrate into any landscape environment. Top-of-the line materials and construction provide powerful bass response that stands the test of time, as well as the elements. The L12XC is designed with extreme stealth in mind – only the bass vent canopy is visible
---

Instant Surveillance
Anywhere, Anytime
PORTABLE SECURITY
COMPLETE OUTDOOR SOLUTION
ww.icrealtime.com
optional solar panels available
deploys quickly
provides instant situational surveillance
remotely accessible
full customization to suit any type of environment
cellular connectivity built-in
---

Integra – Works with Sonos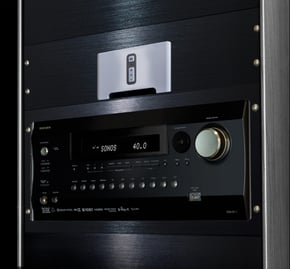 Custom installers, and those who desire the pinnacle of performance, place Integra a/v receivers and processors at the heart of their home theater. Now Integra components can perfectly integrate into an existing Sonos Home Sound System, or be the foundation of a new system, through the addition of a Sonos Connect.
Following a quick set up, the compatible Integra component will seamlessly tie into Sonos, instantly waking, changing inputs and playing at the volume input through the familiar Sonos app or control system.
The Works with Sonos badge certifies products that seamlessly connect with the Sonos Home Sound System. The badge helps people choose products that meet Sonos' exacting standards for design and sound.
---
KanexPro Debuts New Lineup of Centrally Controlled NetworkAV/ IP Encoders and Decoders
An easy-to-use, just drag and drop software for controlling & switching set to launch at InfoComm 2018
Brea, Calif. – May 17, 2018 – KanexPro, an industry-leading provider of connectivity solutions to the IT and A/V markets, announces a new line of centrally controlled NetworkAV over IP Encoders and Decoders, which will debut in booth C3944 at InfoComm 2018.
The Network AV over IP Decoder and Receiver (EXT-NETAVKIT) is a set with one HDMI input, one local HDMI output with multiple phoenix connectors for audio output, and a LAN (Ethernet) port with RS-232 control port for by passing third-party devices. Users can decode IP audio and video up to 330 ft. (100m) with low latency of 1.5 frames per millisecond with the EXT-NETAVTRX Decoder. Utilizing advanced H.264 compression algorithm, the EXT-NETAVTX Encoder transmits full HD 1080p/60 to HDMI-based displays. The EXT-NETAVTRX is HDCP compliant and can be paired with one to one, one to many or many to many EXT-NETAVTX Encoders creating a traditional matrix scheme of AV signals routing.
The EXT-NETAVKIT offers a configurable high-quality, low-bandwidth H.264 matrix with lossless resolutions up to 1920×1080 @60fps. With the EXT-NETAVKIT, users can create a video wall or multi-view by adding multiple encoders and decoders to a single application. The EXT-NETAVTX (transmitter sold separately) offers one central control over web-based GUI to manage sources and displays. Featuring a built-in controller, the EXT-NETAVTX manages HDMI sources and display devices utilizing a web-based GUI, a mobile app or any third-party control system.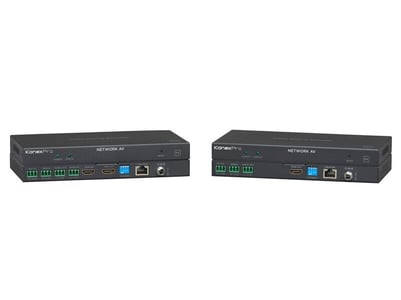 Key Features of the Control Software
Centralized dashboard for all program activities
App enabled control
Works on laptops, PC's & tablets
Streaming function for IP based cameras
Custom presets
Secured log in
Visit KanexPro in booth C3944 at InfoComm 2018 in Las Vegas, Nevada from June 6 – 8, 2018. For more information on KanexPro, please visit www.kanexpro.com. Connect with KanexPro on Facebook, Twitter, and on LinkedIn for product announcements and news.
---

On-Q:
Premium Certified Slim Line 18Gbps HDMI Cable with Ethernet:
Guarantee Top Performance with the Premium Certified Slim Line 18Gbps HDMI Cable
With a full line of HDMI cables that support the performance and length requirements for any professional application, Legrand delivers reliable connections – every time. The Premium Certified Slim Line HDMI Cables have undergone rigorous testing to verify that they comply with the HDMI 2.0b specification and can deliver 4K UltraHD, HDR, and other advanced features. Each cable bears the Premium HDMI Certification label to guarantee authenticity.
The Slim Line Cable, which is now available in black, offers incredible flexibility when patching between rack mounted devices or around tight corners. The slender form saves space behind equipment for easier cable management and cleaner installations. The features include:
Premium HDMI Certified to comply with the HDMI 2.0b specification and marked with the anti-counterfeit label to ensure authenticity
Supports: 18.2Gbps bandwidth, UltraHD – 4K@60Hz 4:4:4, High Dynamic Range (HDR), Deep Color, ARC, Ethernet
Available in lengths from 1 to 2 meters
Rated: CL3
View all HDMI cable solutions from Legrand.
20" Plastic Enclosure:
Easily Consolidate and Manage Structured Wiring Systems from a Centralized Distribution Point with Legrand Plastic Enclosures
Legrand Plastic Enclosures make it easy to consolidate and distribute wired and wireless services throughout the home from a centralized location. With all the same great features as the existing 30" and 42" boxes, the new 20" Plastic Enclosure is constructed with a Wi-Fi transparent plastic, allowing simple integration of wireless devices into traditional structured wiring installations.
Features:
Lightweight and simple to install
Universal mounting grid and 1.2" added depth on cover maximizes 3rd party compatibility
Staggered mounting tabs allow multiple enclosures to install in adjacent stud bays
Extra venting along the vertical plane of the door allows for superior heat dissipation
Hinged door covers drywall hole for clean finish
UL listed
Learn about all the versatile features of Legrand Plastic Enclosures.
Plastic Enclosure Trim Rings:
The Plastic Enclosure Trim Rings conceal imperfections in drywall cutouts for clean enclosure installation. Available for the 20", 30", and 42" Legrand Plastic Enclosures, the Trim Rings snap together quickly and easily without the need for tools. They install directly to the enclosure or wall studs with included hardware.
Additional Features:
Modular design allows for compact packaging – reducing storage space and shipping costs
Includes hardware for installation and cable management
Can be installed to support left or right door swing
---

DigitaLinx BYOD Connection Hub by Liberty AV Solutions
Item #BYOD-HUB-UT
Regain your meeting productivity with easy BYOD Connectivity!
The DigitaLinx BYOD Connection Hub (Item #BYOD-HUB-UT) is a 6×1 multi-format auto switcher and video converter to connect mobile devices.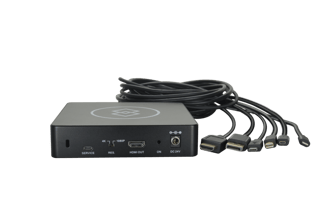 Simple Connectivity – The DigitaLinx BYOD Connection Hub connects today's most popular BYOD devices with the following inputs DP, MiniDP, USB-C, Apple Lightning, HDMI, and mini HDMI. Devices connect directly to the displaying monitor. Connection is so simple and foolproof the device indicates it's working with a splash screen message that pops up the main display.
The DigitaLinx BYOD Connection Hub automatically switches to the last connected BYOD device, scales to 1080P or 4K, and converts the signal to HDMI. As an added bonus, this unit is also a charging device, offering a powered connection while devices are plugged in.
The HDCP Compliant, BYOD Connection Hub offers a sleek, simple, and clutter-less design. This device ships with an under table mount and 4' cable leads allowing you to neatly hide the box under the table and pass the cables through cubbies and tables grommets to keep the unit neatly hidden if desired, making it perfect for conference and huddle rooms. The added Lectern mount makes it easy and effective for use in Education or Training rooms, and can also be mounted on mobile carts for easy connectivity.
Regain and retain your meeting productivity – The DigitaLinx BYOD Connection Hub (Item #BYOD-HUB-UT) eliminates tedious, time consuming setup and downtime between presenters, making it the perfect addition to any conference room. Make connecting in the BYOD world easier than ever by being prepared to host exactly what your presenters are bringing to the table.
---

LILIN introduces 4MP Remote Auto Focus Turret IP Camera for professional installation

Turret cameras continue to grow in popularity in both residential and commercial installations supporting a variety of installation environments. The ZMR6542 features a remote auto focus 2.8-8mm lens with IVS tripwire and HDR high dynamic range up to 100db for clear detailed image quality in bright and dark areas. For more details visit http://www.meritlilin.com/en/product/ZMR6542X or call 626-739-1850
---
Visit Luxul at InfoComm 2018, Booth N464
Luxul Sets Sights on AV Over IP at InfoComm 2018 With L2/L3 Managed Switches
Company Will Also Highlight Complete Lineup of Routers, APs, and New Customer Assurance Program for Dealers
Luxul, the leading innovator of IP networking solutions for AV integrators, today announced the company will be showcasing its family of L2/L3 managed switches, optimized for HD-over-IP applications, at InfoComm 2018 June 6-8 at the Las Vegas Convention Center. Exhibiting in booth N464 with Just Add Power, Luxul will demonstrate how its switches are the perfect complement to AV-over-IP video distribution systems in pro AV installations. In addition, the company will be highlighting its full offering of routers and access points (APs), while introducing a new initiative for dealers.
Combining plug-and-play installation with a simple-to-use management interface, the L2/L3 managed switches on display at InfoComm 2018 will include the 26-port Gigabit AMS-2600; 26-port/24 PoE+ stackable AMS-4424P; 52-port Gigabit PoE+ XMS-5248P; and 52-port stackable Gigabit PoE+ XMS-7048P. For network expansion, the stackable AMS-4424P and XMS-7048P each offer two 10 Gigabit SFP+ ports for seamless scalability and management of up to 16 switches, for a total of 384 ports and 800 ports, respectively. In addition, the AMS-2600 includes two Gigabit RJ-45/SFP combo ports, while the XMS-5248P features two Gigabit SFP ports.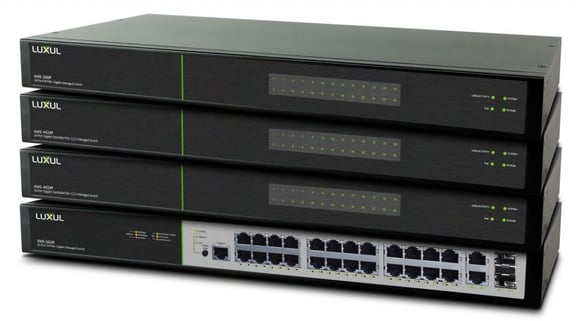 The PoE+ ports of the AMS-4424P, XMS-5248P, and XMS-7048P are perfect for expanding networks utilizing PoE-enabled devices, such as touchpanels, VoIP devices, IP cameras, and wireless access points. To simplify installations, PoE+ allows integrators to use standard Ethernet cables to deliver both power and high-speed data to 802.3/af/at-compliant devices, with a total power budget of 250 W for the AMS-4424P and 740 W for the XMS-5248P and XMS-7048P.
"As AV over IP gains popularity, the network switch has become a vital part of the system," said Mike Grubb, vice president of marketing at Luxul. "However, many integrators struggle with switch configuration. To address this issue, our L2/L3 switches are pre-configured to handle this demanding network application. In addition, we've partnered with Just Add Power and other manufacturers of AV-over-IP products to ensure seamless compatibility with their solutions in pro-AV installations. We look forward to visiting with all the integration companies looking for a solid solution in networking."
Luxul routers on display at InfoComm 2018 will include the company's award-winning Epic Series, which consists of the wired multi-WAN Epic 4, the wired Gigabit dual-WAN Epic 5, and the dual-band wireless AC3100 Epic 3. The routers feature integrated Domotz technology for completely secure remote management and support of client networks and connected devices — eliminating the need for truck rolls and service calls — and Router Limits content management technology to put commercial users in complete control of their internet experiences.
Luxul will also exhibit APs for reliable Wi-Fi coverage both indoors and out. These will include the XAP-1510 with 802.11ac 3×3 dual-band technology for data rates up to 1900 Mbps throughout a facility and the AC1200 dual-band XAP-1440 to extend wireless coverage outside.
In addition, the company will introduce its new Customer Assurance Program, which provides dealers with certified wired and wireless network designs for commercial applications — complete with tech support — that are guaranteed to meet their customers' reliability and performance requirements relating to Wi-Fi.
InfoComm is the largest event in North America focused on the pro AV industry. More information on the show is available at http://www.infocommshow.org.
---
Monitor Audio Vecta Series
The Vecta V240 is a stylish, compact and versatile model with weather resistant properties. Cleverly combining architectural aesthetics with innovation and the high quality professional audio performance that Monitor Audio is renowned for, installers now have a solution that can be used both inside and out.
For the Vecta V240, Monitor Audio has mounted dual 4″ C-CAM metal cone drives to the curved baffle to ensure a controlled sound field is delivered. This minimizes ceiling or wall reflections when mounted under eaves or in a corner, while still being wide enough for superior coverage when wall-mounted. The centrally mounted Gold C-CAM tweeter is horn loaded to ensure dispersion at the crossover point matches the mid-range, providing a smooth off axis frequency response.
The Vecta V240 offers incredible versatility and simple installation. Using cleverly designed brackets and a single point automatic connection system, Vecta can be quickly and easily mounted horizontally or vertically. Installers fix the bracket to the wall, and then simply drop the speaker in place and secure with a single screw. Not only does this installation method save integrators' time, but it also simplifies the complexity of installing speakers at height or at difficult angles.
Monitor Audio combines versatility, style and audio performance with its New Vecta speaker.
---

Platinum Tools Net Prowler™ Cabling & Network Tester
The Platinum Tools Net Prowler™ cabling and network tester is a valuable piece of test equipment for computer network technicians and IT workers. This multi-function tester makes time consuming tasks like setting up and troubleshooting networks faster and easier than ever before. The Net Prowler offers a full set of features including network mapping, link test, IPv4 & IPv6 ping testing, DHCP testing, DNS discovery, and URL Ping tests. LLDP identifies crucial Ethernet switch information, while IP Mapping discovers and displays network IP devices. The Net Prowler includes TDR technology for verifying and tracking cable integrity for opens, shorts, miswires, split pairs and reversed pinout as well as measuring cable length of network cables, telephone and coaxial cables. To keep track of test results for internal review or archival purposes, a USB interface connects the Net Prowler to the PC controller application. Test results can be downloaded from the Net Prowler and saved to your PC with the app and exported as CSV files or PDF files for printing. www.platinumtools.com
---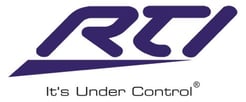 Visit RTI at InfoComm 2018, Booth N422
RTI Highlights End-to-End AV Control and Automation Solutions for Commercial Market at InfoComm 2018
Featured Products to Include AV Distribution, Next-Generation Processors, a Remote Management System, and Video-over-IP System
RTI, a leading control and automation manufacturer for residential and commercial settings, today announced its product lineup for InfoComm 2018, where the company will be showing a range of new AV products designed to provide dealers with comprehensive, end-to-end solutions for the commercial market. The new products, along with the complete lineup of RTI control and automation solutions, will be on display in booth N422, June 6-8 at the Las Vegas Convention Center.
"We've been gaining momentum in the commercial space as our product offerings continue to evolve to meet the demands of offices, hotels, and restaurants," said RTI CEO Ed McConaghay. "Our new line of AV distribution products combined with our custom control solutions position RTI perfectly for the commercial market, and we're delighted to be showing them at InfoComm 2018."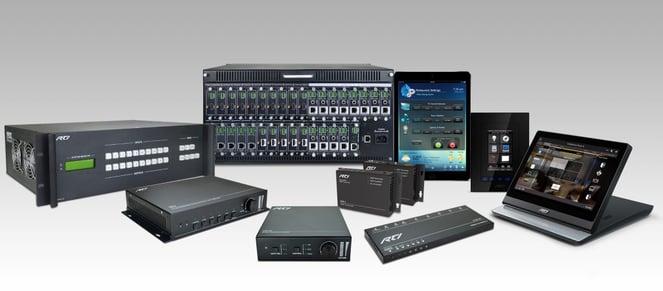 At InfoComm 2018, RTI will showcase new HDMI, HDBaseT, and modular video matrix switchers, presentation switchers, extenders, and more. These new products will become an extension of the RTI control ecosystem, for a robust end-to-end solution. Bringing these solutions together with a remote management solution and video-over-IP (VoIP) system, RTI can now provide integrators with everything they need for AV control and automation in the commercial environment.
A key advantage offered by RTI to its dealers is the new RTiQ, a powerful remote management solution for RTI systems that makes it simple to monitor clients' AV installations. RTiQ can be configured to monitor components controlled by an RTI XP control processor. Dealers can monitor the status of these devices via a dashboard from anywhere in the world. If a failure occurs, dealers can receive email and text notifications to alert them and they can remotely trigger an action to restore the failed system or component. Customizable actions include rebooting devices, running macros, or sending commands.
With the acquisition of the Miravue product line earlier this year, RTI can now lower commercial customers' AV distribution costs with the VIP-1 Video-over-IP system, which acts as a transmitter and receiver in one versatile device. Dramatically reducing cabling and installation time, the RTI Miravue VIP-1 enables powerful, scalable AV distribution over Ethernet, and wireless networking while supporting HDMI/HDCP 1.x and 2.x video sources with ultra-low latency. In addition, network video streams from IP cameras may be viewed without the need for additional equipment. The VIP-1's built-in scaler matches the displays' maximum resolution, while also providing stereo downmixing and lip-sync adjustment.
At InfoComm 2018, RTI will also showcase its new, upgraded XP-6s and XP-8v advanced control processors. Offering all the advanced control options of their predecessors, they have been upgraded with new i.MX53 processors and more memory for increased processing power in commercial projects. The XP-6s has been enhanced with a new rack-mountable design, and the XP-8v now features an HDMI output to enable a customizable on-screen display (OSD) control interface.
Perfect for sports bars and commercial installations, the XP‑6s features eight times more RAM memory and four times more internal nonvolatile Flash memory, bringing both up to a whopping 512MB. The XP-6s' new rack-mountable design allows for simple installation with the myriad A/V, security, and environmental systems used in today's commercial installations.
Designed for larger-scale and complex projects, the XP-8v combines a real-time, multi-tasking operating system with tremendous expandability. Control interface options include two-way RS‑232, routable IR, Ethernet, and relay control. Additionally, the XP-8v incorporates an astronomical clock, allowing for time-based events and timers to trigger commands and macros.
More information about RTI is available at www.rticorp.com.
---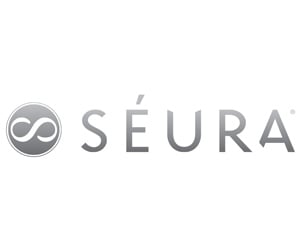 Séura Delivers SMART Mirrors to Elevate Smart Homes
Green Bay, Wis.—Séura, an award-winning manufacturer of designer technology, is now shipping the highly-anticipated new Séura SMART Mirror™. The SMART Mirror is a first to market innovation that introduces new digital capabilities and a connected smart home interface to bathroom vanity mirrors.
The SMART Mirror, which is touch and voice-to-text controlled, is a fully customizable, highly capable interactive display designed to help consumers accomplish even more during the time they spend in front of the mirror. The user interface allows consumers to create their own custom SMART Mirror dashboards featuring their favorite apps and widgets from the Google Play Store. This SMART Mirror offers the convenience of bringing one's calendar, weather, email, music, social media, video streaming, news and more to the bathroom mirror. The display also has the ability to function as a live TV.
Research indicates that as many as 64 percent1 of American adults report using their smart devices in the bathroom. Séura engineered the SMART Mirror to provide a solution that brings smart capability into the bathroom while being hands-free and allowing for multi-tasking unlike any other device.
"We designed the SMART Mirror user experience with women in mind," said Gretchen Gilbertson, Séura Co-Founder and CEO. "As women, we are constantly prioritizing and trying to get the most out of each day. We are also typically spending more than an hour in the bathroom every day getting ready or winding down. The SMART Mirror is a solution that will enable women to make more of this time spent in front of the mirror – whether they use it to organize, to escape, to entertain or anything in between."
The SMART Mirror also plays an important role in the smart home revolution, bringing comprehensive home control capabilities to the bathroom for the first time ever. Smart home household penetration is at 32% in 2018 and is expected to hit 53.1% by 20222. The interface allows users to access their smart home automation apps to monitor and adjust lighting, temperature, music, shades and security all from the place they start and end everyday: the bathroom vanity.
"The SMART Mirror is our vision for the future of interactive experiences," Gilbertson said. "It is designed to bring more visibility and capability to one's bathroom and daily life – allowing users to easily access the information that matters most to them while getting ready in front of the mirror."
Séura is now accepting SMART Mirror orders for delivery. For more information, visit www.seura.com.
---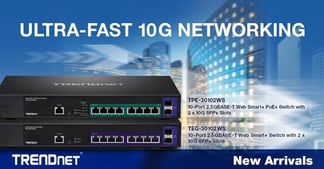 Now available! TRENDnet introduces 2.5G managed switches with 10G SFP support, designed as a cost-effective solution to expand your network's bandwidth. Available in either a standard Gigabit Web Smart switch (TEG-30102WS) or a PoE Web Smart switch (TPE-30102WS).
---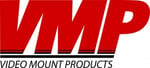 Video Mount Products ER-148 19-inch Headend Equipment Rack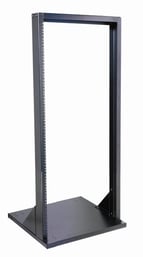 Space is at a premium in many commercial and residential AV and security applications. Thermal and cable management issues also continue to lead the list of complaints for professionals installing rack-mountable electronics in small or enclosed spaces, and VMP offers numerous solutions to help answer these concerns. By providing easy-to-assemble, vented, functional, and compatible racks, shelves, brackets, mounts and accessories, VMP meets the challenges faced by such tight and component-laden commercial, home theater, and other low voltage installations. The ER-148 is an example of just such a valuable tool.
Features of the ER-148 19-inch Headend Equipment Rack include: Racking height – 27U; EIA compliant; Standard 10-32 threading; Includes 32 rack screws; Steel construction; Load capacity – 400 lbs evenly distributed; Black static resistant powder coat finish; MSRP: $204.95;
The ER-148-4PKIT is an easily installed expansion kit for the ER-148 rack that converts VMP's popular two-post rack to a four-post rack and adds even more versatility. www.videomount.com
---