D-Tools MVP Manufacturer Partners realize the importance of bringing you their product information and have chosen to support the D-Tools user community by joining the program and making their product data directly available through D-Tools SI software. Read on for the latest manufacturer company news and product updates.
---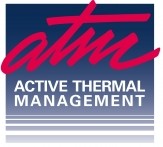 The Cool-rack – a new product from Active Thermal Management
Designed to cool mid-size racks, Cool-rack is a cost-effective way to get the job done. Moving 120 CFM quietly, the 2U high Cool-rack pulls fresh air up through the rack, pushing hot air out. It features automatic temperature-controlled operation, and an attractive temperature display. Turn-on and turn-off temperatures are factory set, and are easily changed using front panel controls. Airflow is produced by four high-quality 80mm fans.
Designed for easy installation, it mounts at the top of the rack. After installing the Cool-rack in the rack, plug the wall-type power supply to an AC outlet, plug the power supply's output cable into the Cool-rack's power connector, and put the remote thermal sensor where temperature is to be monitored. You can monitor a specific piece of equipment or the air in the rack, to sense the combined heat from all the equipment.

The Cool-rack, ATM part number 00-306-01, is now shipping from stock with an MSRP of $375.00. See it on the home page at www.activethermal.com.
---

Artcoustic TAAA – Time Aligned Aleksei Array
The Artcoustic product development team never sit still, and yet again we push the boundaries of what has been considered possible with a loudspeaker. Taking the highly efficient and hugely respected SL series even further, the new TAAA design carefully time aligns the array of tweeters to take our genre defining loudspeakers even further.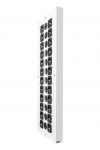 The TAAA – Time Aligned Aleksei Array addresses the potential issues caused by high frequency array phase overlap. By controlling the precise positions of the array tweeters, the TAAA maintains extreme sound pressure levels and sensitivity, extended frequency response, controlled directivity and exceptional speed and transient response. Naturally, this is all delivered with Artcoustic's iconic Danish design.
The TAAA has been designed and optimised to achieve a near perfect response curve at a distance of 6 metres plus, making the larger Artcoustic array speakers a natural choice for the most demanding systems in medium through to very large rooms.
TAAA. Advantages and comparison.
Advantages taken from typical high-end HiFi designs:
Extended flat frequency response up to 20kHz without the typical 15kHz roll off seen in most compression horn designs.
Large detailed and transparent sweet spot, with an almost magical ability of making the actual speakers themselves acoustically disappear.
A sophisticated and designed focused form factor, with endless custom aesthetic options.
Advantages taken from typical professional PA compression horn design:
Extreme sensitivity and exceptional sound pressure level.
Very low distortion.
Bench mark transient response.
Guided directivity with near perfect response curve +/- 3dB @ 6 metres distance.
Plug and play approach, eliminating installation mistakes and misunderstandings.
The new Artcoustic TAAA loudspeakers deliver the very best from both worlds. The incredible detail and airy sound which typical high end hifi speakers only offer at short throw distance, but which the Artcoustic Time Aligned Aleksei Array will deliver at greater distances, dynamics and output.
The TAAA system is the natural evolution of Artcoustic's portfolio of ground-breaking and industry leading products.
---

ATEN Launches New 32×32 Modular Matrix Switch
The new ATEN VM3200 32 x 32 Modular Matrix switch offers real-time control and advanced access to manage up to 32 video sources and 32 displays simultaneously through modular I/O boards in a single chassis. Empowered by ATEN Seamless Switch™ technology, the video matrix switch, incorporating a speed-progressive video switching function and a unique scaler, integrates seamlessly with video wall systems to project live video with precision in any dimension on a perfect timeline. The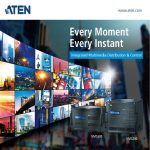 VM3200 is the ideal cornerstone in retail spaces, training rooms, trade shows, security/control rooms or any large-scale A/V application.
The VM3200 features:
Powerful Built-in Scaler: Unify various video input signals and render optimum output resolutions on displays without delays or signal loss for uncompromised precision.
Seamless Switch™ Technology: Control and change content in real time with instant video switching to deliver full HD video powered by an exclusive seamless engine implemented at each output port.
Hot-pluggable I/O Boards and device parts: Allows video sources of any interface type to be routed independently to target displays of any interface, making it easy and flexible to cross play video in any matrix. Furthermore, the hot-pluggable fan and power modules provide higher reliability and flexibility of maintenance.
Easy Video Wall Setup: Award-winning web GUI allows you to easily create custom video wall layouts. Up to 64 video wall profiles can be created with custom screen layouts.
Real-Time Preview and Advanced Scheduling Features: VM3200 provides live streams of connected video channels and image previews of video wall layouts via web GUI. In addition, the calendar-based scheduling also provides connection profiles synchronized with real-time clock.
Superior Video Quality: Supports 4K resolutions up to UHD (3840 x 2160) and DCI (4096 x 2160) with refresh rates of 30 Hz (4:4:4) and 60 Hz (4:2:0).
For more information, visit: http://www.aten.com/us/en/products/professional-audiovideo/modular-matrix-switches/vm3200/.
---

AudioControl® has announced the availability of DTS:X and DTS Neural Surround for their Concert AVR-7 and AVR-9 home theater receivers as well as their Maestro M9 theater processor. These surround formats are available now and can be added to models already in the field via firmware update. These advanced multi-dimensional immersive formats enhance performance for consumers of AudioControl's class-leading home theater lineup.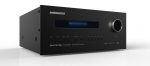 DTS:X is an immersive surround format that delivers an exceptionally lifelike sense of dimensionality and accomplishes this without dictating any specific speaker layout. DTS:X enables integrators to deliver a visceral cinematic experience to their clients using loudspeaker locations that suit décor. AudioControl's advanced auto-calibration and object-based surround processor will determine proper levels and placement for dialogue and sound effects, and integrators can bring added value by fine-tuning critical parameters for the finest entertainment experience possible. DTS Neural Surround up-converts conventional stereo sources such as streaming content, TV broadcasts gaming soundtracks and others into captivating 5.1 or 7.1 surround as well as a 7.1.4 immersive format. AudioControl has made both DTS formats available via the mode selection menu on their home theater receivers and flagship M9 processor. The AudioControl home theater receivers and flagship M9 processor are now available in a recently unveiled sleek Expresso Black brushed aluminum finish.
---

ScalerPro- Your Solution for Video Conversion and EDID Management
Avenview, a leading manufacturer of video wall and digital signage processors introduces the ScalerPro, a one input, 2 output video scaler and EDID manager (Product SC-HDM2-T4KHD).
When video scaling is done well, 1080p content can be upscaled to 4k while making it look better. The ScalerPro from Avenview does just that. It is a small format video scaler that provides phenomenal video conversions from 1080p up to 4k2k, or from 4k2k down to 1080p. With 1 input and 2 outputs, the ScalerPro provides dual simultaneous outputs– one scaled and one in bypass mode. This allows users to adapt one signal to multiple displays or graphics cards at varying resolutions.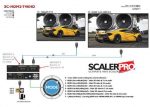 In addition to video scaling, the ScalerPro also comes with built in EDID management and will solve EDID problems arising from interoperability issues between devices in any installation.
EDID, or Extended Display Identification Data, is a data exchange between devices that is a standard way for display screens to communicate its capabilities to source devices.
The ScalerPro solves EDID information problems by storing and recalling default EDID information or storing custom EDID information. The ScalerPro comes with 8 Display / EDID Management modes. Alongside 6 presets, the SC-HDM2-T4KHD also includes an auto-detect mode and a manual mode for user defined settings (Using the control software).
ScalerPro Key Features:
Simultaneous dual output: scaled and bypass
1080p – 4k2k@60 Upscaler
4k2k@60 – 1080p Downscaler
Built in EDID detection and configuration
Supports resolutions from 1080 to 4k2k@60 4:4:4
HDMI 2.0 and HDCP 2.2 Compliant
Visit Avenview at InfoComm 2017, Booth 3921 to see the ScalerPro on display and in live demos.
---

Cabling and LEED: Where It All Comes Together – White Paper
Green buildings have a lot to live up to. They aim to decrease energy, water and material usage, as well as reduce negative impacts on people and the environment.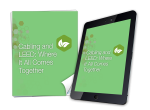 This new white paper covers cable's role in green buildings, an overview of the LEED program, how cable can earn LEED points, the types of credits that you can
redeem, and much more! Download this white paper to learn how you can benefit from LEED on your next project!
Belden Has Launched a New LAN Patch Panel Platform: ECX!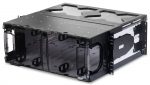 Belden's new Enterprise Closet X (ECX) Patch Panel platform is an intuitive and flexible solution set that improves upon industry-leading patch panel solutions. The stylish ECX platform has been optimized for LAN environments, and provides an easy-to-deploy, efficient solution for installers. ECX allows you to achieve maximum flexibility with front & rear removable cassettes, simplify installs with fewer detachable components, and mix & match copper and fiber in the same platform. Click here to learn more about this elegant platform.
Belden's New Splice-on Connectors!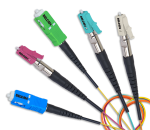 Belden's new FX Fusion connectors enable splice-on technology. They combine the benefits of fusion splicing with the simplicity of a field-installable connector to expand your options for field-
termination and improve installation performance and reliability over mechanical splice connectors. No crimping, polishing, or adhesives are required for termination, minimizing installation errors. Click here to watch a video overview or to learn more about these robust splice-on connectors!
---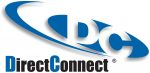 As design trends towards more technology and a wireless aesthetic, companies must become more innovative in order to deliver a professional installation with all the required features without the unsightly wires. DirectConnect® mounts and accessories make it easier than ever to achieve a clean installation that's fast and simple.
We carry a diverse range of products that will mount a TV or a sound bar anywhere – including the ceiling – and can accommodate TVs over 90"! Whether you're looking for a fixed, tilting, or full motion mount, we've got you covered. Our mounts have a low profile, standard VESA patterns, and our accessories attach directly, eliminating wire mess. For larger components, we offer a TV Backbox that sits directly in the wall, hiding behind the TV, while smaller components can be affixed with the Universal Media Box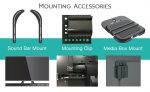 Mount or Universal Easy Mounting Clip. Simply add the Universal Sound Bar Bracket to seamlessly attach a sound bar underneath any mount. Mix and match all of our mounts and accessories to provide a custom solution to any TV-hanging job!
For more information on these or any of DirectConnect®'s outstanding product line, please visit our website: www.DirectConnectHome.com or call 1-800-531-3224.
---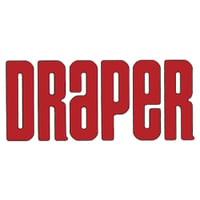 AT ALR Screens
Pop quiz: Where's the best place for the speakers—at least the center channel—in an AV installation? If you answered, "behind the projection screen," then you get an A+ … especially if you answered "behind an acoustically transparent screen!"
Draper manufactures several types of AT viewing surfaces. We were the very first manufacturer to offer woven AT screen materials. We also provide perforated and nanoperforated solutions. We can perf and nanoperf (more than 29,000 0.381mm diameter holes per square foot!) all of our TecVision viewing surfaces, so there's an acoustically transparent solution for any room condition—even ambient light! Even with the perforations, these surfaces are still 4K ready and ISF certified! AT and ambient light rejection have always been issues in the home but are becoming more important in commercial AV. You can count on our years of experience in AT and ambient light rejecting screens to always give you the solution you need!
For more information, visit our TecVision page, or drop an email to Amy Madden (amadden@draperinc.com).
---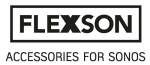 Mounting Solutions & Accessories for SONOS PLAY-BAR
Flexson designs wall mounts and stands specifically for the SONOS PLAYBAR that are easy-to-install and allows you to place the soundbar exactly where you want it.
Is your TV Placed on a table? TV STAND: FLXPBST1021: The TV Stand for PLAYBAR transforms the soundbar into a soundbase for a flatstcreen TV. The sturdy but sleek steel design holds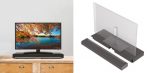 the PLAYBAR plus supports your TV, while cables route neatly in the back.
Designed specifically for the SONOS PLAYBAR and screens up to 110lbs.
Usable surface area 35"(W) x 11.8"(D)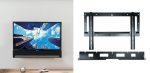 Want a static wall mount? FLAT TO WALL MOUNT: FLXPBFW1021
The Flat to Wall Mount is an ultra-slim design that allows you to mount both your flatscreen TV and the SONOS PLAYBAR as a seamless unit.
Includes TV mount, PLAYBAR bracket and set up jig
Vertical and horizontal adjustment to align screen and PLAYBAR precisely
Fits screens 37"– 55"; maximum TV 88lbs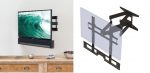 Want your PLAYBAR to move with your TV? CANTILEVER MOUNT: FLXPBCM1022
The Cantilever Mount holds both the flatscreen TV and the PLAYBAR, allowing both units to rotate together to face the viewer.
Vertical and horizontal adjustment to alight screen and soundbar
Rotates up to 180˚ with 40" screen
Fits screens 37-55" (all VESA mounts to 600 x 400mm); maximum TV 88lbs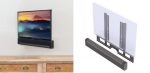 Already have a cantilever wall mount? SCREEN MOUNT FOR SONOS PLAYBAR: FLXPBTV1021
The Screen Mount attaches to an existing cantilever TV mount allowing you to slip in the PLAYBAR so it rotates with the TV.
Includes PLAYBAR bracket and vertical arms to fit any universal mount
PLAYBAR appears as part of the TV and rotates in line with it
Fits screens 37-65" (all VESA mounts 600 x 400mm)
Weight 8.8lbs (21lbs with PLAYBAR)
---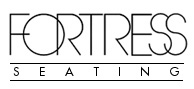 Choosing a Seating Fabric: What You Need to Know to Make the Choice That's Right for You
Decisions. Decisions.
When it's time to start designing your home theater, media room, or living area, selecting a material that will work in your room and within your lifestyle can be overwhelming, especially when given more choices. This short guide will help you understand the choices available in order to make better decisions and keep you happy with your FORTRESS seating for years to come.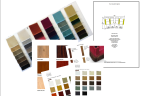 A Word About AV Quality
When it comes to selecting seating for a dedicated theater, many installers will tell you that the color you select can have a small bearing on the image onscreen. Bright white seating, for example, may reflect light onto the screen and wash out the image, while a bright orange has the potential to tint the picture. Therefore, your electronic systems contractor may advise you to choose a neutral or darker color palate for your theater seating.
The material you choose can also play a role there. Leather will be more reflective than velvet, which is why you see a lot of velvet seats in theaters. Likewise, a plush fabric like velvet will have less of an affect on the sound quality in your theater than leather. Of course, the balance of looks versus performance is one only you can decide, and generally, the effects of your seating arrangement on the AV quality are minimal.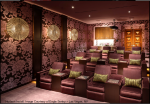 Make it Plush with Velvet!
Velvet is a very popular choice for theater seating. It's luxurious, plush, absorbent, and is offered in many colors and solid patterns. Another huge plus is that it's very durable. It is a fabric, however, and therefore may require stain treatment over time in high-use areas. We do offer stain-guarding and fire barriers for fabrics, should you want that extra layer of protection.
Make it Sleek with Leather
Leather's big draw is that it is extremely durable, comes in a wide array of colors, can look very modern to very traditional, and is less susceptible to stains or dirt in comparison to fabric. Have a spill or smudge? Simply wipe it clean! Something to be aware of when specifying leather is that it is a natural material, and therefore can stretch over time. It is also a bit more expensive than fabric.
Find the Fabric of Your Dreams
FORTRESS offers a wide variety of standard materials, like Standard and Premium Leather, Faux Suede, Faux Leather, Velvet, Mohair, and Chenille. But really, the sky's the limit when you are designing your space, because FORTRESS is all about customization. We invite you to supply your own upholstery should you choose. We also work closely with material manufacturers, and are happy to help you source that special fabric you're looking for.
For help designing your home theater, media room, or living area seating, drop us a line. We are here to help you realize the space of your dreams!
---

SECURE STORAGE AT YOUR FINGERTIPS
Split the profits from all IC MyCloud customers you sign up. IC MyCloud is ideal for securing a back up of your footage or cutting DVR or NVR costs.
ICMyCloud keeps paying you monthly.
IC MyCloud technology allows you to stream and record HD 24 / 7 with high level security, so your footage is stored safely. The IC MyCloud supports 360 degree video with warping from mobile devices.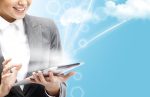 Recurring Revenue
When you sign a client up for ICMYCloud, IC Realtime will pay you 40% of their monthly subscription. Dealers will be able to earn recurring revenue and enhance the services they offer to their customer base.
ICMYCloud allows you and your clients to:
Check video from anywhere via a new web interface
Send video streams to the cloud without an NVR for recording
Back-up video to the cloud
Record image snapshots based on motion alerts
Interact using two-way talk
Who is ICMYCloud designed for?
IC Realtime designed ICMYCLOUD to be both convenient and affordable, making it a great option for home owners and small businesses. It is also designed to complement our existing line of traditional recorders so that larger clients can enjoy the best of both worlds. www.icmycloud.com.
---

InfoComm may be on the East Coast this year, but Kramer is bringing our Innovative Solutions Technology Expo to you!
Please join us on May 9th or May 11th from 9:00am – 4:00pm (PDT) in one of the locations listed above, and spend time with Kramer Representatives away from the busy show floor of InfoComm.
With 5 Manufacturer Technology Training sessions being held at each event, you can earn valuable InfoComm Renewal Units just for attending!
On display during the training will be Kramer's award-winning VIA family of Wireless Presentation and Collaboration solutions, award-winning Installer Solutions, AV Over IP Solutions, Sierra Video brand products and more. Come see the latest and greatest technology from Kramer!
Best of all, this entire event is FREE, lunch is included, and there will be door prize drawings as well!
Technology Training Sessions:
AV Over IP Solutions
VIA Wireless Presentation & Collaboration Solutions
New Product Offerings
Kramer Control
4K Solutions
Presenters:
Kramer Director of Product Training, Darrin Kimsey, MCT, MCSE, CTS, CQT, CCNA
Kramer Technology Consultant, Pete Putman, CTS, KT2B
We are anticipating a tremendous turnout, so reserve your seat as soon as possible to ensure you don't miss out.
We look forward to seeing you there!
---
Enjoy Intelligent Pool Control
The pool season has started. Normally, this would mean an increased workload – except you live in a Loxone Smart Home! We make it possible to integrate your pool into your home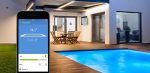 control for a range of features and outdoor highlights.
Loxone will take over a lot of the workload like
refilling the pool if necessary
monitoring the pool cover
spectacular, colored light
heating up the pool e.g. via your photovoltaic or solar plant
taking care of the ph/chlorine values
and much more!
Learn more about intelligent pool control in our latest blog. If you have any questions or you want to know more, just call us at (859) 554-3147 or send us an email to office@loxone.us.
---

Monitor Audio's All-Weather Speakers On Sale Now!
With the Spring season upon us, now is the perfect time to take a closer look at Monitor Audio's PROMOS on all-weather speaker ranges!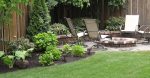 With outdoor A/V installations getting into full swing, Monitor Audio have decided to offer a 'Spring Ahead PROMO' on all-weather speaker ranges from now until May 31st, giving integrators the chance to offer high performance outdoor audio to their valued clients!
Within the last year, Monitor Audio have expanded on their 4-model Climate series by introducing the 'Climate Garden' series, a sub/sat design for garden areas, and the AWC series, an in-ceiling / in-wall 'All-Weather Custom' range designed for extreme indoor or outdoor weather conditions including saunas, steam rooms or marine.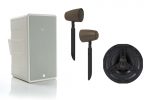 Engineered for easy installation and loaded with driver technology derived from their globally respected residential speaker ranges, Monitor Audio's outdoor speaker lines deliver true hi-fi quality sound in outdoor or extreme conditions.
MONITOR AUDIO HAVE ENSURED THAT NO ENVIRONMENT IS BEYOND THE REACH OF GREAT SOUND!
Contact your local dealer today for more details.
---

Nexus 21 TV Lift Doubles as 'Cool' HVAC Diffuser
When a client approached BeetleCo about remodeling his new home, he told Integrator Trevor Williams to "give him a reason to go into the master bedroom." That trust, and a bit of creativity, was the cornerstone of this stunning application of a drop-down TV lift.
Nexus 21's Model L-75i was the perfect solution for housing a 75" TV in an attic with a low ceiling — but with no air conditioning in the attic of this Arizona home, heat became an issue. That's when Williams decided to create a custom top plate that mimicked a linear diffuser and installed a functioning air conditioning unit to blow air into the home when the lift was not in use.
For Williams, installing a TV lift was essential to keep the open-concept design of the home, while giving the client the functionality he was seeking. Without first earning the client's trust that BeetleCo could come up with a solution, Williams says installing the lift would have been a challenge.
Check out this video to see this unique install and hear from the integrator himself.
---

Pro Control Now Offers Z-Wave® Control and Lighting Solutions
New Pro.zwi Z-Wave Interface Module Allows Pro Control's Systems to Seamlessly Control Z-Wave Devices
Pro Control today announced it is now shipping its all-new Z-Wave® solutions. The Pro.zwi Z-Wave interface module utilizes Z-Wave RF technology to enable simple and cost-effective monitoring and control of Z-Wave-enabled systems and devices via a Pro Control system. Addressing the need for comprehensive lighting control, the new solutions include a line of switches and modules to enable users to easily manage lighting elements both locally and from the convenience of a Pro Control user interface.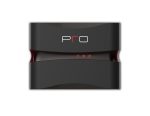 "The Z-Wave ecosystem continues to grow with more devices and smart home solutions coming to market every day," said Mike Everett, Vice President of Global Sales for Pro Control. "For dealers, this new Pro Control Z-Wave lineup expands their capabilities with a simple, flexible, and cost-effective solution for integrating Z-Wave-enabled devices into the Pro Control system without an exhaustive rewire."
The Pro.zwi module provides the communication interface between a Pro Control system and
Z-Wave wireless lighting control devices, residential door locks, thermostats, and other electronics. Featuring easy programming capabilities, the solution eliminates the need for a different app for each Z-Wave device, providing users with unified control and monitoring over all systems without any Z-Wave licensing or monitoring fees.
Perfect for new construction and retrofit installations, the product line consists of light switches, dimmers, a lamp module, and receptacles, and does not require any new or specialized wiring. For instance, the innovative battery-operated "Anyplace" switch eliminates the need for wiring, offering incredibly flexible installation possibilities. With a classic, elegant design, the devices blend into any décor, and easily scale to address installations of nearly any size.
More information on the company's full line of products is available at www.procontrol.com.
---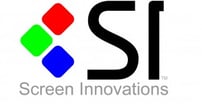 Screen Innovations Goes Into The "Perfing" Business
Since its introduction in 2014, Screen Innovations® (SI), Slate® screen material has provided the projection industry with the world's first moderately-priced ambient light rejecting screen. With its greater size range and flexible mounting options, Slate has become a staple for home theater enthusiasts and integrators alike.
Following Slate's initial launch, SI has since released .8 gain Slate, a darker material designed to further enhance contrast and black levels. In keeping with the company's goal to lead design and innovation, SI has today announced that both Slate® and Pure® screen materials are now available in their acoustically transparent perforated material.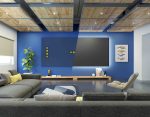 "We created Slate AT and Pure AT to give our customers the best of both worlds; the best picture and the best sound," said Ryan Gustafson, CEO of SI. Gustafson continued, "Pure, and Slate have solved the problem of image quality with the sharpest image reproduction in the market by managing the texture pattern down to 9 times finer than standard white or gray materials, maintaining image uniformity. Merging Slate and Pure with our acoustic perforation technology has truly created the best of both worlds, picture and sound. Imagine hiding your favorite LCR speakers behind a massive Zero Edge® screen with our popular Backlighting, even with the lights on thanks to Slate's ALR properties."
Slate AT has been a long-term SI goal based on their vision that the screen should not be a distraction for the viewer, instead adding to, or even improving, their experience. "Hiding your speakers behind the screen is another way that this is accomplished—allowing the sound to improve your viewing experience but not detract from your visual experience," said Tom Nugent, SI's Chief of Technology, who led the project. He added, "It has not been easy. Perforating is difficult in its own right, but working with a 106-inch tall material is nearly impossible. We are perforating over 28000, .55mm holes for every square foot; clearly a daunting task."
Nugent explained SI's Slate AT and Pure AT material, was sent to the laboratory of an industry-leading speaker manufacturer for testing, with excellent results showing very few acoustic ramifications over the full audio frequency spectrum. "The effect of the perforated screen has very little attenuation starting at about 1-2kHz. Typical impact on frequency response is well within the -3db range with a peak attenuation of -6db at 20kHz. This difference is easily corrected by most modern receivers with room correction. Additionally, many architectural speakers feature a treble compensation switch to adjust for this type of installation," said Nugent.
Slate AT and Pure AT screens are available to order now and can be configured on all the company's screen form factors such as Zero Edge®, Zero-G®, Fixed, and Motorized.
For more information, please visit SI's website at: http://www.screeninnovations.com/materials/ambient-materials/slate-at/.
---

Changes to OvrC® Pro Make It More Affordable, OvrC Home Now Free
Remote service management now possible on every job
In a sign of continued commitment to custom integrators and their business, SnapAV® has rolled out major changes to OvrC Pro, their award-winning remote management platform.
"With the abundance of connected technology in today's homes and businesses, EVERY job should have remote management," said John Heyman, SnapAV CEO. "It helps dealers run their businesses more efficiently and makes their customers happier. When those things happen, we all win. So, we're taking a big leap to make this a reality for the entire industry."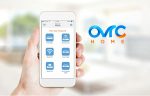 First, OvrC Home is now included with all OvrC-enabled devices, which include popular brands like WattBox®, Araknis Networks® and Luma Surveillance®. OvrC Home is a powerful client-facing app that reduces service calls by allowing homeowners to fix small problems on their own through a series of dealer-configured commands. Should the client need to reach the installer, dealers can include their contact info and now even brand the app with their company's logo.
"Making OvrC Home a standard feature on all connected products puts the power of resets in the customer's hands," said Kenny Kim, OvrC Product Manager. "Best of all, for the thousands of jobs that already have OvrC-enabled products in them, dealers can deliver OvrC Home to their customers remotely – without needing to roll a truck."
Second, OvrC Pro licensing is now lifetime instead of the previous 2-year plan. This applies to all OvrC Pro systems past and present, and comes without any price increase.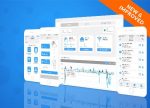 "Changing to a lifetime license will remove difficulty in selling, supporting and billing for these benefits," said Kim. "Dealers no longer have to worry about when a job will renew or how to explain that cost to the customer."
Third, SnapAV has changed the pricing structure for OvrC Pro, which is now significantly discounted to dealers at the company's Partner Rewards Silver level or above.
Continued Kim, "With these enhancements, dealers are now able to provide powerful remote service for every customer and for a low, one-time cost. OvrC Pro should be a regular line item on every single quote."
"It's important that we make it easy for all dealers to experience the positive impact remote management can have on their businesses," said Heyman. "That's the simple reason why we're 'giving' so much away: when dealers succeed, so do we."
You can learn more about OvrC at snapav.com/ovrc.
---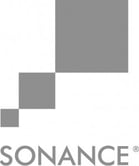 New Mariner Speakers by Sonance.
---
SunBriteTV Veranda
It's the answer to indoor TVs being used outdoors
Veranda has the durability and safety of a dedicated outdoor TV at an extremely affordable price point for the most common install locations, like covered patios and screened-in porches.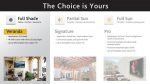 A 4K UHD screen designed for fully shaded areas
Veranda comes standard with a premium direct-lit 4K UHD screen. While brighter than an indoor television, Veranda is designed for full-shade applications.
Still 100% SunBriteTV
Powder-coated aluminum exteriors, large media bays and installer-friendly cable-entry systems retain the SunBriteTV weatherproof standard, fully resisting rain, moisture, dust, grease and insects.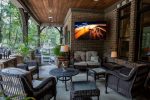 The SunBriteTV Veranda series is a new family of weatherproof televisions that are safer and provide superior performance and durability than indoor televisions used in outdoor installations. Available in three screen sizes (43", 55" and 65"), Veranda comes standard with a premium direct-lit 4K UHD screen, is brighter than typical indoor televisions and includes built-in down-firing speakers.
Veranda has the durability and safety of a dedicated outdoor TV at an extremely affordable price point for the most common install locations, like covered patios and screened-in porches.
While up to 30% brighter than an indoor television, Veranda is designed for full-shade applications, where the majority of televisions are installed outdoors. Rust-proof powder-coated aluminum exteriors, large media bays and installer-friendly cable-entry systems retain the SunBriteTV weatherproof standard, fully resisting rain, moisture, dust, grease and insects.
Built for permanent outdoor installation in shaded locations, Veranda has an operating temperature range of -24 to 105°F, and storage temperature range from -24 to 140°F.
NEW Signature: A 4K UHD high-brightness (700NIT) commercial-grade anti-glare screen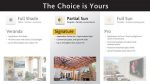 At up to 3X the brightness of typical indoor televisions, this premium screen offers a prime viewing experience in the indirect sunlight and high ambient light conditions often encountered outdoors.
OptiView(TM) Technology
Preconfigured end-user settings optimized for brighter daytime or darker nighttime outdoor viewing environments
Built-in HDBaseT receiver
Our customers asked for it. We listened. An integrated HDBaseT receiver is now standard equipment with every new SunBriteTV Signature Series, allowing transmission of ultra-high-definition video, audio and control over a single, long-distance category cable.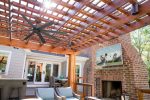 The best-selling SunBriteTV Signature Series line of outdoor televisions has been completely upgraded, while maintaining the same time-tested weatherproofing, safety and performance that SunBriteTV customers have trusted for over a decade.
Designed for permanent outdoor installation in partial sun applications, the all-new Signature series introduces highly-upgraded features that have been largely absent from other outdoor televisions, like a brilliant 4K UHD screen (HDCP 2.2 compliant). An innovative new SunBriteTV feature, OptiView, provides preconfigured end-user settings optimized for brighter daytime or darker nighttime outdoor viewing environments. A built-in HDBaseT receiver also comes standard.
Together with the new Veranda series and the rugged Pro Series, SunBriteTV customers now have a comprehensive range of outdoor televisions to meet every price point and install application.
Like the original Signature Series, the new Signature can operate in temperatures from -24° to 122°F. At up to 3X the brightness of typical indoor televisions, a new, brighter 700-NIT commercial-grade anti-glare panel offers a prime viewing experience in the indirect sunlight and high ambient light conditions often encountered outdoors.
Available in three popular sizes (43", 55" and 65") and with black, silver, and white color options.
---

TRENDnet launches its first wireless controller kit, the AC1200 Dual Band Wireless Controller Kit, model TEW-821DAP2KAC, designed as a seamless roaming solutions for your busy office or home.
The wireless controller kit features TRENDnet's new wireless hardware controller. In addition to simplified management and setup processes, the controller introduces next-generation technology to deliver seamless roaming capabilities for users moving from access point to access point on the same network.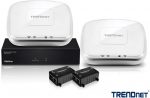 To provide the best seamless WiFi roaming conditions, TRENDnet's hardware controller utilizes intelligent radio resource management (802.11k), providing a more efficient WiFi roaming environment by intelligently managing neighboring APs and passing mobile clients to the next best AP. For a faster and seamless transition, fast BSS transition or fast roaming (802.11r) and Opportunistic Key Caching (OKC) pre-authenticates WiFi clients with neighboring APs.
In addition to the TEW-821DAP2KAC kit, TRENDnet will also offer the N300 Wireless Controller Kit, model TEW-755AP2KAC; the Wireless LAN Controller, model TEW-WLC100, will also be available separately. Later this year, TRENDnet will introduce an AC1750 indoor access point also compatible with the new controller.
Each controller kit includes the Wireless LAN Controller, and two indoor access points with PoE injectors. Centralized AP management allows you to easily configure, manage, monitor network status connections, and perform firmware upgrades on up to 128 APs. Upload floor plans using WAP Maps™ for a visual overview of each access point's location.
---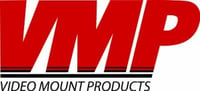 Video Mount Products PDS-LC Large Flat Panel Ceiling Mount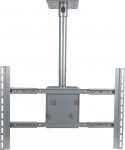 The PDS-LC (and PDS-LCB) is a large flat panel ceiling mount that can accommodate most 37-inch to 80-inch flat panels. This versatile mount can handle a wide range of ceiling applications with its adjustable tilt, extension, rotation, and rails to ensure perfect flat panel placement. Features and specifications include a maximum mounting hole pattern – 860mm x 500mm; mast telescopes 23-in. – 35-in. from ceiling; rotates 360 degrees / adjustable 0 – 15 degree tilt; cable
management through the center of the mast; load capacity – 180 lbs.; black or silver powder coat finish; MSRP: $259.95 www.videomount.com.
---