D-Tools MVP Manufacturer Partners realize the importance of bringing you their product information and have chosen to support the D-Tools user community by joining the program and making their product data directly available through D-Tools SI software. Read on for the latest manufacturer company news and product updates.
---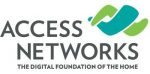 Access Networks Unveils Next Generation Networking Solutions
New Core2 and Core3 systems provide integrators with versatile enterprise-grade networking platforms featuring nearly limitless scalability and Live Monitoring services all tailored for residential applications.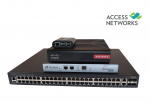 As the name implies, Core2 and Core3 systems are the central and most important part of any premium network application. Each system, powered by Cisco and Ruckus Wireless, consists of four essential products; a router/firewall, a wireless controller, a primary switch and an Access Networks proprietary monitoring device called a Helix to facilitate proactive service and support of the entire network system. Integrators will appreciate the scalability and flexibility of Core2 and Core3 systems as well as the streamlined design, purchase and fulfillment processes all part of the best-in-class products and services from Access Networks.
All Core2 and Core3 systems include the Access Networks Helix monitoring hardware, which enables proactive Live Monitoring support and triage of all network devices provided by Access Networks. Monitoring costs are included in the purchase price of each Core2 and Core3 network for one year. While Live Monitoring is active, advanced hardware replacement and emergency support is also provided, along with a 20% off dealer cost trade-in credit available for any equipment upgrades to the existing Core system. Keeping the network platform updated enables ongoing support of new devices, and integrators can ensure that their clients are ahead of the technology curve. At the conclusion of the first year, renewal of Live Monitoring will keep these valuable services in place.
Access Networks is now taking design requests for Core2 and Core3 systems.
---

DWC-MB44iALPR: Digital Watchdog® Adds 4MP License Plate Recognition Bullet Camera to the MEGApix® Family
Digital Watchdog (DW®), the industry leader in digital recorders, surveillance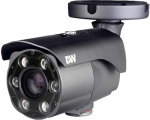 cameras and related management software, is proud to announce the upcoming release of the new MEGApix® 4MP License Plate Recognition (LPR) camera. The new IP LPR camera offers a specialty solution for applications looking to capture license plates on moving vehicles at up to 50mph. The camera is integrated with DW Spectrum® IPVMS to help users get the most from live and recorded video quickly and easily.
These MEGApix® IP cameras deliver crystal-clear images at 4MP resolution and real-time30fps. The cameras are engineered to capture license plates of moving vehicles in extreme light conditions, from ranges of up to 60′ at up to 50mph. The IP66 weather resistant housing and Cold Start at -40º F/-40º C assure that license plates are captured clearly and visibly no matter the lighting challenge or weather condition.
"Digital Watchdog pioneered dedicated cameras for license plate capture of moving vehicles for analog and HD over Coax™ applications," said Mark Espenschied, Director of Marketing, Digital Watchdog. "We are excited to bring these powerful capabilities to IP applications with dazzling 4 megapixel resolution images."
---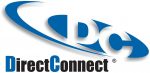 Structured panels are the heart of any good wiring installation. Since 1996, DirectConnect® has provided industry solutions that are innovative, flexible, and timesaving for all your wiring and panel needs. We carry panels in 18", 28", and 48" sizes. All are UL rated for both fire and security and use a universal mounting system that allows installation of any DirectConnect® module or your choice of most popular brands. Each panel comes standard in white with eight (8) cable and one (1) electrical duplex knock-out and a reversible hinged cover. For extra security, 18" and 28" panels have dual locking mechanisms with latching lock and key and 48" panels employ a traditional lock and key.
| | | |
| --- | --- | --- |
| Size | Model Number | Features |
| 18" | DCSP18LUL | UL Rated for fire and security. Dual Locking with latching lock and key. 8 cable knockouts, 1 electrical knockout. Reversible hinged cover. |
| 28" | DCSP28LUL | UL Rated for fire and security. Dual Locking with latching lock and key. 8 cable knockouts, 1 electrical knockout. Reversible hinged cover. |
| 48" | DCSP48 | UL Rated for fire and security. Traditional lock and key. 8 cable knockouts, 1 electrical knockout. Reversible hinged cover. |
­­­­
For more information on these or any of DirectConnect®'s outstanding product line, please visit their website: www.DirectConnectHome.com or call 1-800-531-3224.
---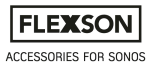 Introducing NEW Wall Mount & Floor Stand Accessories for Sonos One Speaker
Meet the new Flexson Wall Mount and Floor Stand for SONOS One – both with unique features to match the speaker's design.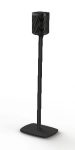 Unlike the PLAY:1 speaker, the new Sonos One lacks the mounting-screw recess. Flexson's new accessories ensure a safe & secure fit.
Wall Mount Features:
Specially designed wall mount for Sonos One
Seamlessly fits speaker, holding it securely wherever you want to mount it
Has unique tilting mechanism (down 15˚) and can swivel up to 80˚ (40˚ left, 40˚ right)
Can be inverted to securely hold the Sonos One upside down
Available in black or white
Product dimensions: 1.7"W x 6.7"H x 6.2"D
Floor Stand Features:
Specially designed floor stand for Sonos One
Holds speaker at the ideal listening height
Clever cable management – stand has room for both the power cable and network cable if required; with neat routing for both at the base of the stand
Includes power extension cable
Available in black in white
Product dimensions: 11.2"W x 37.6"H (with speaker) x 8.3"D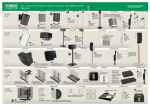 Flexson has over 75+ accessories to help you get the most from your Sonos system
From wall mounts to floor stands, desk stands to Playbar mounts; all of Flexson's products are specially designed to complement the look, color, and functionality of Sonos speakers.
---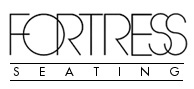 500 – s e a t c o m m e r c i a l t h e a t e r p r o j e c t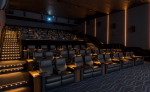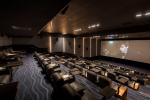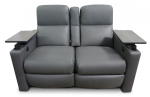 Swivel Tray Tables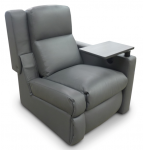 Pocket Arms creating individual seats
Chaise Foot Rest
End Aisle, Special Needs Access
Bijou Model #910
---

Introducing the All New Webinar Series from IC Realtime
A new look with great new content.
As Product Specialist and Training Director for IC Realtime, I wanted to create a new look and feel for our weekly webinars. I believe webinars are an important way to communicate with our customers. A great webinar should be interesting and informative all the while keeping the viewers interest. A new design has been created that brings synergy between all of our online content with a look and feel that is both familiar and pleasing.
As with all webinars, content is king, that's why with a new look, comes new content. These new topics we will be covering will be much more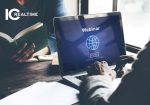 comprehensive and useful to our dealers. Coming from our IC Realtime tech support team I feel I have a great deal of insight into the needs of your everyday security installer. Providing great information is key, from configuration of IP based recorders and cameras to remote access setup. Here are just a few of the new topics we will be covering…
Recommended Equipment for Installation and Maintenance – This is a great webinar that helps prepare both new and seasoned installers to understand what they need for a quick and successful install. It covers what tools you are going to need before arriving on site, as well as why you'll need them. Tools such as a VGA monitor, PC laptop, or our ITM-9000 configuration tool.
Cyber Security – This webinar which premiered in early October explains some of the ways you can minimize vulnerabilities. Vulnerabilities such as default usernames and passwords on both our recorders and end user's routers/modems. We also cover safe port forwarding procedures, port forwarding alternatives such as our P2P service, and the disabling of non-essential services on the recorder or IP camera.
This is just the beginning of the fantastic new content coming from IC Realtime. For the weekly schedule go to https://www.icrealtime.com/events
Very soon we will also be hosting recorded versions of these great new webinars on our website www.icrealtime.com
Regards,
Michael Caballero
---

KanexPro Launches Long Runner Distribution Amplifiers over CAT5e/6
KanexPro, an industry-leading provider of connectivity solutions to the IT and AV markets, announces HDMI 1×4 and 1×8 Distribution Amplifiers over CAT5e/6, both debuted in booth 2608 at CEDIA 2017.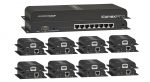 The HDMI 1×4 Distribution Amplifier (SP-HDCAT1X4) is a one-transmitter-and-four-receiver amplifier set while the HDMI 1×8 Distribution Amplifier (SP-HDCAT1X8) is a one-tranmitter-and-eight-reciever amplifer set, both featuring high-definition 1080p/60 HDMI signals and extending up to 394 feet (120 meters). Raising the bar for standard HDMI connectivity, the HDMI Distribution Amplifiers utilize economical and user-friendly CAT5e/6 cables while the single transmitter inputs the HDMI signal into identical outputs from the provided receivers. Ideal for houses of worship, retail, hospitality and residential home theaters, the Distribution Amplifiers can be controlled with an IR receiver for each of the four receivers and provides IR pass-back function with IR Kits included to control the HDMI source remotely. The HDMI 1×4 and 1×8 Distribution Amplifiers are a feature-rich, cost-effective solution for extending digital, video, multi-channel audio and control signals.
"Our HDMI 1×4 and 1×8 Distribution Amplifiers are designed to distribute high-quality audio and video at longer distances without compromising signal integrity and its inclusive of all receivers in the system with IR kits for a clean install," said Kashyap Khetia, product marketing manager for KanexPro.
For more information on KanexPro, please visit http://kanexpro.com/. Connect with KanexPro on Facebook, Twitter and on LinkedIn for product announcements and news.
---

Legrand offers convenient in-home communication, without the shouting.
Easily call the family for dinner without shouting, texting, or running up two flights of stairs with the radiant® Broadcast 4-Room Intercom Kit. The IC7401 is the perfect starting point for a best-in-class intercom system. Providing easy and accessible whole-home communication, the kit includes everything you need for four rooms of all-call functionality.
Features:
Kit includes: (4) Broadcast Room Units, (4) 1-Gang radiant™ Screwless Wall Plates, (1) 8-Location Distribution Module & (1) 30 Watt Power Supply
Compact, single gang Broadcast Intercom Room Stations provide effortless, simultaneous communication between rooms
Convenient buttons on the device for monitoring and mute functions
Tailor an in-home communication system by combining with Selective Call Room Units and Front Door Unit
Part of the radiant® collection
Available in White and Light Almond
Support 4K UltraHD in long runs up to 75 Meters with Legrand 18Gbps AOC HDMI Fiber Cables
Introducing the new 18Gbps Active Optical (AOC) HDMI Fiber Cables from Legrand. Unlike copper HDMI cables that are limited in distance to 7 meters (25 feet), the AOC HDMI Fiber Cables reliably distribute high-definition HDMI signals up to 75 meters (246 feet). These cables have been independently tested to deliver the 18Gbps bandwidth necessary to support the latest advances in HDMI technology, including 4K/60, Deep Color, and HDR content.
The features include:
Delivers 18Gbps bandwidth up to 75 meters with no signal loss
Powered solely by the source device, eliminating the need for external power
Constructed of plastic optical fiber for added flexibility and easy installation
CMP Plenum rated for in-wall use in commercial and residential installations
Color-coded cable ends prevent installation errors
Enhanced retention grip on the HDMI connector ensures secure connection points
Available in 10, 20, 50, and 75 meters
View all HDMI Cable solutions from Legrand.
Repetitive and Cost Effective MDU Enclosure Solutions
Expanding on our line of MDU Enclosures, now available are two new kits – the 8" MDU Enclosure Kit with Cat5e Data (EN0803) and 8" MDU Enclosure Kit with Cat6 Data (EN0804).These kits provide a repetitive and cost effective structured wiring solution for multi-dwelling units (MDU) and small homes, facilitating distribution of six phone, four video and six data locations.
Features:
Includes the enclosure and cover with an installed 6-way phone module, a 4-way coax splitter, and 6 port data board.
Facilitates both flush and surface-mount installations with mounting tabs and drywall depth indicators.
Knockouts include screw driver holes for easy removal
Includes four self-tapping screws for mounting and optional hardware to lock the cover
Includes cable guard to protect enclosure contents from dust and paint during construction
Integrate Wireless Devices Into Structured Wiring Installations with the On-Q® 30" and 42" Plastic Enclosures
Now Available, the On-Q® 30" Plastic Enclosure and 42" Plastic Enclosure are designed to integrate wireless devices into structured wiring installations. Constructed with a robust, wireless transparent ABS plastic material, these lightweight enclosures mounts easily for both surface and recessed applications and the hinged doors attach in seconds without the need for tools.
Features:
Lightweight and simple to install
Universal mounting grid and 1.2" added depth on cover maximizes 3rd party compatibility
Staggered mounting tabs allow multiple enclosures to install in adjacent stud bays
Extra venting along the vertical plane of the door allows for superior heat dissipation
Hinged door covers drywall hole for clean finish
UL listed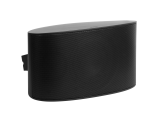 Nuvo Whole Home Audio – Premium Performance and Installation Flexibility with the P400 Tabletop Speaker.
The Nuvo P400 Tabletop Speaker is an all-in-on stereo speaker and amplifier. Stream music in any room or easily expands the Player Portfolio system by a single zone, regardless of space or installation limitations. Offering instant access to endless music options, the P400 fills any space with dynamic, rich audio – the way music is meant to be heard.
Features:
A powerful 2.1 system, complete with a five and a quarter inch subwoofer, two midrange drivers, and two tweeters
Built-in access to networked audio content and streaming services – Spotify, Pandora, iHeartRadio, TuneIn, Napster, Deezer, and SiriusXM
Easily expands a Player Portfolio system by a single zone
Connects wirelessly or by Ethernet for uninterrupted listening
Simple control with the Nuvo Player app, optional in-wall keypads, or the capacitive touch controls
Plug in any audio device to the TOSLINK and analog line input to listen instantly
Third-party integration with control partners such as Crestron, Control4, RTI, URC, and more
Dynamic audio is always in season with Nuvo Outdoor Speakers.
Enhance your exterior living with the powerful audio of Nuvo. The Series Two and Series Six Outdoor Speakers are designed with high quality components that deliver clean, immersive sound to outdoor spaces. Offering a sleek enclosure with modern form and minimal size, the Outdoor Speakers tastefully blend with the lines of any home
Check out the Outdoor Speaker line:
Features:
8 ohm rated
Designed for easy installation
Aluminum powder coated grill
Aluminum speaker bracket
IP65 rated for outdoor use and MIL-STD-810 for UV, salt spray, and temperature extremes
Lifetime Warranty
Available in white and black
---

Luxul Appoints New VP of Marketing and Regional Sales Manager
Company Positions for Continued Growth While Strengthening Dealer Support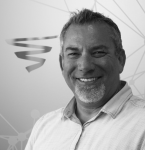 In a move to continue its momentum in the custom installation industry and strengthen support for its growing dealer base, Luxul today announced that the company has appointed Mike Grubb as vice president of marketing and Chris Kovacek as Eastern regional sales manager. In their new roles, Mike will be responsible for creating and managing marketing strategies designed to expand Luxul's presence as the leader in IP networking, while Chris will help support the company's growing dealer base in the Eastern U.S. territory.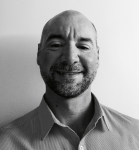 An experienced marketing and sales leader, Mike held leadership roles with Sonos and Atlona in the Custom Integration, Retail and Commercial channels. Mike has been a valuable asset to all of the organizations he has been part of, bringing his vast knowledge and relationships within the integration channels to support their growth. Mike has been a leader in the commercial and residential markets developing programs, managing teams, architecting and executing sales and marketing strategies.
Chris brings over eight years of experience in multiple facets of the custom installation industry to Luxul, including consumer electronics integration, management, manufacturing, sales, and distribution. He comes to the company from Clare Controls, where he served as distribution sales manager. Chris attended Ohio State University.
"We are excited to welcome both Mike and Chris to our team," said Jeff Curtis, vice president and general manager with Luxul. "Mike's strong background in sales and marketing will be instrumental in helping us continue our growth strategy and penetrate new markets, while Chris' skills and experience will be an asset as we strive to offer our dealers the best support in the industry."
"It's an exciting and pivotal time to be joining Luxul, as the company is poised for significant growth," said Mike. "I'm looking forward to leveraging my experience to help identify new opportunities, partners, and markets, and developing key marketing strategies to reach them."
"I'm excited to begin a new challenge with the Luxul team, and look forward to helping them fulfill their commitment to simplicity, quality, and innovation," said Chris. "I am fortunate to join a company at the forefront of the industry that takes such pride in providing top-quality products and unmatched support for its dealers."
More information about Luxul is available at www.luxul.com.
---

Monitor Audio 6th Generation Silver Series
Ground breaking design changes and extensive engineering research have led to a completely revised Silver Series from Monitor Audio which now caters to all two-channel hi-fi and surround applications.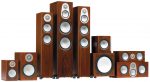 The nine model range has been created with contemporary living very much in mind. Two compact stand-mount options and a choice of three slimline floorstanders take up the minimum of space yet produce a big sound, while the Silver FX wall-mount and two center channel speakers are perfect for discreet AV installations. The Silver Series is completed with a powered subwoofer, featuring on board DSP for resounding bass down to a staggering 22 Hz. Magnetic grille fixings on all models (except the subwoofer) ensure an elegant baffle aided by rear mounting of the proprietary HiVe II ports. All models are available in gorgeous Walnut, Rosenut, and Black Oak wood veneers, as well as a premium Black Gloss finish and new Satin White finish.
The familiar award-winning format of the Silver 2, Silver 8 and Silver 10 have been retained, yet improved to form the new Silver 100, Silver 300 and Silver 500, Silver FX and Silver W-12 models. However, all other models have changed significantly with the introduction of Silver 50, Silver 200, Silver C150 and Silver C350. The two new center speakers now make it possible to assemble discreet, stylish or large, powerful home theater systems. The Silver 50 and Silver 200 are now more compact, providing a more attractive proposition for modern living spaces, yet delivering the same kind of performance expected from much larger speakers.
If you love fabulous design and demand the highest sound quality, Monitor Audio's latest range has been created to meet your needs so that accurate audio and design perfection come together in your home.
---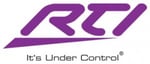 RTI's Special Edition T3x White Remote Control Now Available
Perfectly at Home in a Contemporary Environment, the T3x Features a Modern White Finish While Delivering Advanced Control
RTI, a leading control and automation manufacturer for residential and commercial settings, today announced the availability of its special edition T3x handheld system controller. The flagship remote control features a stunning white finish that complements the modern décor in many of today's homes.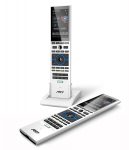 RTI's T3x was shown in different finishes for the first time at ISE 2017. In celebration of its 25th anniversary, the company let its dealers vote on their favorite finish color, which would be featured in the special edition of the controller. When the votes were tallied, the white finish won by a landslide.
"As we mark our 25th year, RTI is laser-focused on the future and continuing our proud legacy of creating and delivering not only exceptional control and automation products for the custom install channel, but also great user experiences," said Mike Everett, Vice President of Global Sales, RTI.
Precision crafted, the 25th anniversary edition T3x system controller comes with a 3.5-inch flush-mount high-resolution touchscreen and fully programmable soft-touch buttons for comfortable, ergonomic control. Building on the technological advancements of its predecessors, the T3x redefines the expectations of what is possible with a handheld controller. The T3x features grip sensors, an accelerometer, two-way control, Wi-Fi, dual RF, and more. Designed for intuitive ease of use, the touchscreen gives the user haptic feedback in the form of a subtle vibration as confirmation of a button press. Other advanced capabilities include direct video intercom support from the T3x's built-in camera and microphone, allowing users to incorporate the controller as part of their whole-house control and monitoring system.
More information about RTI is available at www.rticorp.com.
---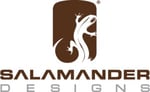 Salamander Designs Introduces Milan, a New Door Style
Salamander Designs, Ltd., a leader in premium quality residential and commercial audio/video furniture, announces the introduction of a new custom cabinet style, Milan. Milan is an addition to the C-Frame System, which includes A/V cabinets that accommodate technology and fit any decor.
Milan is sleek with a future forward geometric three-dimensional, diamond pattern. Finished in gleaming white and complemented by a variety of tops; black or white solid surface top or black or brown glass tops.
As with all Salamander Designs products, Milan is built from eco-friendly materials, engineered to perform, and is available in a variety of configurations, including 12" deep in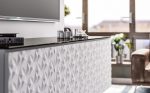 Low Profile Wall Mount Cabinets or 22" deep Credenzas ranging from single bay cabinets to 4 bays.
Milan doors can also be purchased separately and swapped into an existing system for a refresh. Jump on board with this new sharp look from Salamander.
To learn more about Milan and the other door, cabinet and credenza styles that Salamander offers, visit Salamander Designs online:
https://www.salamanderdesigns.com/
---

Announcing TRENDnet's Domotz Pro Box network monitoring solution!
TRENDnet's Domotz Pro Box is a remote network monitoring and management system that allows integrators and IT professionals to easily detect and troubleshoot network and device problems in real-time. Gain full control over your customer's network through this powerful system which detects and monitors all IP devices. Remotely access connected devices, manage device power, perform network diagnostics, and be alerted in real-time about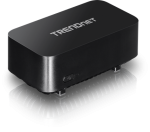 network and device issues.
http://www.trendnet.com/domotz
---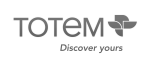 Sky TOWER, Tribe TOWER, and Signature ONE are all available and shipping now!
Totem Acoustic, proudly celebrating its 30th year of designing and manufacturing innovative, category leading loudspeakers, is now shipping the Sky TOWER, Tribe TOWER, and Signature ONE.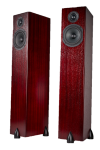 In response to the overwhelming success of the Sky monitor launched in late 2016, Totem has created a tower speaker to capture the same design goals. The Sky TOWER replaces the Sttaf and features superior bass extension, power handling, and a newly designed high density composite Claw. Featuring a 5.75" woofer and a 1.3" tweeter that remarkably extends out to 30kHz, Sky TOWER is available in Satin White, Black Ash, and Mahogany and retails for $2250/pair.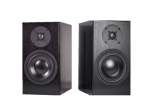 The Tribe TOWER combines the finest characteristics of the Tribe and Element series, packing Totem's revolutionary 4" Torrent technology that remarkably requires no crossover into a striking cabinet that appeals to the audiophile and designer alike. Satin Black and White finishes are equipped with twin pairs of gold plated terminals and retail for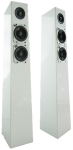 $5300/pair. Premium Dusk and Ice multi coat polyester paint finishes have WBT 4-way connectors, annealed aluminum terminal plates, and retail for $5800/pair.
An homage to our history and first speaker, the Model 1, the Signature ONE monitor reflects the progression of Totem's engineering prowess. Signature ONE's driver array features a customized 6.5" woofer and 1" aluminum dome tweeter derived from the Forest. Available in Mahogany and Black Ash veneers or Satin White paint finishes, the Signature ONE retails for $2650/pair.
---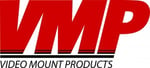 VMP ERVR Series of Vertical Equipment Racks
The new Video Mount Products ERVR Series of Vertical Equipment Racks, which are available Sept. 1 and available in 1U, 2U, and 4U configurations, is based on the popularity of VMP's floor and wall enclosures and from the many requests received for space saving solutions for rack mountable components. With an innovative compact solution that provides plenty of versatility, the ERVR series of vertical equipment racks is a logical progression to expand VMP's product offering for installation applications that lack the space for conventional floor or wall cabinets. The ER-VR4U accommodates rack equipment of any depth; equipment can be wall mounted vertically or under a desk horizontally; overall dimensions – 5in. H x 19.2in. W x 7.5in. D; standard 10-32 threading; fold-out design reduces packaging and shipping; steel construction, has a load

capacity of 150 lbs., has a black finish and an MSRP of $77.95. The ER-VR2U (MSRP $66.95) has the same description as above except 2U and overall depth of four inches. The ER-VR1U (MSRP $55.95) also has the same description as above except 1U and overall depth of 2.25 inches.
"Rack mountable equipment, of any depth, can be installed vertically or horizontally to best accommodate your workplace," said Keith Fulmer, VMP president. "The versatile ERVR series gives you a flexible, reliable and affordable solution for all of your limited space installations requiring up to a 150 lb. weight capacity. Simple in design but rugged in construction, it's tough enough for even your most challenging applications."
For more information, please visit www.videomount.com or call toll free 877-281-2169. If you need help choosing the right mount for your application, try the VideoMount™-Finder at www.chooseamount.com.
---

Go Optical HDMI. Get Full Bandwidth 18Gbps 4K
The latest addition to WyreStorm's line of AV accessories, the CAB-HAOC-20 and CAB-HAOC-30 are next generation active optical HDMI cables designed for delivery of full bandwidth next generation 4K UHD content up to 20m/65ft or 30m/98ft.
Using the latest optical transmission technology, WyreStorm CAB-HAOC cables deliver uncompressed transmissions of 18 Gigabit HDMI content supporting full bandwidth 4K/60Hz at 4:4:4 8-bit and HDR 12-bit at 4:2:2 with HDCP 2.2 ensuring compatibility with the absolute latest 4K UHD content.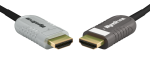 Ideal for commercial applications using an HDMI matrix for source switching of 4K@60Hz content, for residential applications where distribution of 4K HDR@60Hz is too high for HDBaseT or either application where copper transmission (HDBaseT or IP) would be susceptible to EM or RF interference, CAB-HAOC cables delivers content over AOC HDMI up to 20m at 18Gbps with support for HDCP 2.2, Dolby Atmos and DTS:X.
When it comes to aiding control of your devices, CAB-HAOC cables keep things effortlessly simple, with support for both ARC and CEC control. Furthermore, transmission of HDMI output from any device can be sent over longer distances with zero compression, zero latency and with no added power – ideal for using any WyreStorm H2, H2A, H2C or H2X Series HDBaseT matrix switchers featuring mirrored HDMI outputs to their full potential.
With installation experience equally important, the 20mm wide solid-alloy heads allow cables to be easily fed through conduits. Each head is also color-coded and labeled to make it easier to install, with space to write source or zone details for improved cable management and a personal touch to your installation.
CAB-HAOC cables make for the perfect accessory to any WyreStorm 4K UHD distribution and an absolute must for today's AV projects requiring rock-solid delivery of the latest content over full bandwidth 18Gbps HDMI.
For more information, visit wyrestorm.com or watch the product video https://www.youtube.com/watch?v=6mcSmCHSKmM
---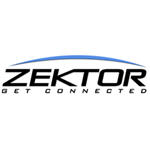 Zektor was proud to receive the CEPro Best Winner selection at CEDIA Expo 2017 in the audio/video distribution category for our new 4K Palladia™ HDMI matrix switch.
The world class Palladia™4K 8X8X16 includes all new 4K technology to support Ultra HD Premium and HDR10 transmission over a single CAT5e/6 cable in 4:2:0 10 bit chroma. Zektor's engineering team has integrated display stream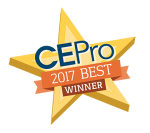 compression to allow high value content to transmit over CAT cable.
The Palladia™4K matrix features a new DSP preamp with volume, bass, treble, EQ, input/output gain control, lip sync delay, mono mixdown and programmable zone mute,, 12V amp triggers and the highly requested Dolby® 5.1 downmixing feature. Also included in the 4K Palladia™ is the introduction of a new backplane system that is truly world class. This provides the ability to replace output modules in the field without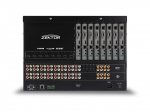 removing the chassis from the rack for repair or upgrade purposes without having to remove the entire chassis. The Palladia™4K also has the capability to bring back audio from the remote zone with our SoloCAT™ HD Ultra MAX receiver with audio return path. Each receiver becomes an additional audio input in the audio section of the preamp.
First availability will be late this year.
Reliable drivers for all major control libraries to ensure fast and easy programming for the installer saving time and money. Controllable via serial or IP and can be controlled by to separate control brands and the same time.
Please visit www.zektor.com for more information.
---