The D-Tools Manufacturer Vantage Point Program provides comprehensive data from leading manufacturers to D-Tools SI software users at no charge to the user. D-Tools MVP members understand the importance of providing current, quality product specifications in order to better support their dealers in their client engagements. We would like to welcome our new and returning MVP Program partners, whose product data is available to all System Integrator users free-of-charge.
---
New MVPs

Long known as a global leader within the professional AV marketplace for its wide-ranging catalog of wire & cable and plates & panels, Liberty AV Solutions has expanded its presence to be a leading edge supplier of digital solutions, networked media systems, and a number of other new brands and product lines. Liberty makes it headquarters in Colorado Springs, Colorado.
Complete Line of Liberty AV Brands

Rackmount.IT is founded by Security Innovations to develop, produce and market rack mount accessories. It's origin lies in the frustration of it's founder, Eric Cantineau, that no rack mount kit was available for his Fortigate 100A. After a brief market scan, he decided to develop the rack-mount kits by himself. This lead to official start of Rackmount.IT in May 2010.
Rackmount.IT is currently developing new models with active components, the first being the FortiDIN, this model converts a standard desktop FortiGate 60D into a DIN-rail mountable industry unit. This unit can be powered with either 48V DC or 24V DC. New developments also include smart appliances that convert network appliances into really good remotely managed products.
For more information, visit www.rackmount.it

TRENDnet's vision is to build innovative, easy to use, and reliable Networks People Trust™. TRENDnet solutions network the countless devices which enable your connected lifestyle and workplace. Building award winning networking solutions since 1990, TRENDnet connects you with what you value most.
Founded in Torrance, California, TRENDnet has grown to become a leading global networking hardware brand. From the network core to the periphery, TRENDnet's expansive product portfolio includes Wireless, Wired, Surveillance, Connectivity, and Peripheral device categories.
For more information, visit www.trendnet.com
---
Returning MVPS

AudioQuest has been the largest cable supplier to the high-end specialist market for many years. AudioQuest is sold in several hundred outlets in the US and in over sixty countries. Bill, the founder of AudioQuest, is especially pleased that the success of AudioQuest has been possible despite his insistence that the foundation of the company, and the foundation of AudioQuest marketing, must be the performance of the product.
For more information, visit www.audioquest.com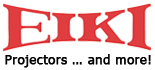 Founded in 1953 in Osaka, Japan to manufacture technology for classroom instruction, Eiki Industrial Co., Ltd., quickly recognized it possessed special expertise in the engineering of 16mm Film Projectors, and set out to design and build the best classroom film handling equipment possible through a process of continual improvement.
A focus on quality made EIKI the largest selling 16mm projector in the world, and is the cornerstone of the Company. A new factory was built around the modular design concept which permitted a dramatic increase in productivity. Meanwhile, a sophisticated sales network was established across Japan, and an export infrastructure created to support worldwide distribution.
For more information, visit www.eiki.com

Established in 2006, IC Realtime is a global innovator of video surveillance technology for the residential, commercial, government and military channels. The company has pioneered the introduction of the Cloud Video Recorder™; 360-degree x 360-degree video surveillance camera technology, and is a strong supporter of the new UL2802 performance testing standard for camera image quality. In the 2012 -2014 CEPro Magazine CE Pro 100 Brand Analysis, IC Realtime ranked as #1 IP camera / surveillance brand. IC Realtime is part of parent / holding company IC Real Tech, formed in 2014.
For more information, visit www.icrealtime.com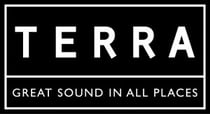 Rather than buying parts off-the-shelf, Terra Speakers builds them in Maine. By doing so, Terra Speakers maintains the highest levels of quality and performance. They incorporate their metal cone/dome speaker heritage and other advanced technologies to design some of the finest truly all-climate speakers you can buy. The quality of their lines of in-wall, in-ceiling and enclosed models exemplify this progressive thinking. Terra Speaker's products are built to endure all climate conditions, and they are presently doing so in every imaginable climate throughout the world. Terra Speakers have been speaking to the quality of their product, and living up to their promise for 15 years.
For more information, visit www.terraspeakers.com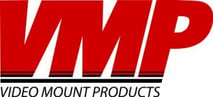 Video Mount Products (VMP) has been a leading provider of mounting solutions for the A/V, communications and security industries since 1994. VMP's products consistently offer the latest designs in safety and flexibility, all at an outstanding value. Our product offering continues to grow by adding mounting systems to address growing segments across many markets including our growing selection of a full line of rack enclosures and accessories.
In 2017, VMP continues to be recognized as the mounting systems company of choice for educated professionals, and their customers everywhere, who demand variety in a product mix as well as the dependability they have come to expect for more than 20 years.
For more information, visit www.videomount.com