The D-Tools Manufacturer Vantage Point Program provides comprehensive data from leading manufacturers to D-Tools SI software users at no charge to the user. D-Tools MVP members understand the importance of providing current, quality product specifications in order to better support their dealers in their client engagements. We would like to welcome our new and returning MVP Program partners, whose product data is available to all System Integrator users free-of-charge.
---
NEW MVPS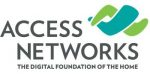 Access Networks is the premier enterprise-grade networking solutions provider for the modern home. We are the connection point between manufacturers, integrators and homeowners. Our team creates a robust networking platform enabling all components of an integration project to work together seamlessly. We also distribute strategically selected brands such as Ruckus, SurgeX, eero and Luxul.
We custom tailor solutions for our integration partners utilizing the finest components from the most respected IT solutions providers in the world. Building a better network starts with expert guidance from Access Networks combined with premium enterprise-grade hardware. We've also strategically aligned with Ruckus, SurgeX, eero and Luxul for distribution.
The Access Networks team design and maintain sophisticated networks based on a simple premise: keeping you connected.
To learn more, visit http://www.accessca.com/.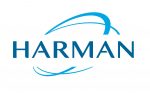 HARMAN (harman.com) designs and engineers connected products and solutions for automakers, consumers, and enterprises worldwide, including connected car systems, audio and visual products, enterprise automation solutions; and services supporting the Internet of Things. With leading brands including AKG®, Harman Kardon®, Infinity®, JBL®, Lexicon®, Mark Levinson® and Revel®, HARMAN is admired by audiophiles, musicians and the entertainment venues where they perform around the world. More than 50 million automobiles on the road today are equipped with HARMAN audio and connected car systems. Our software services power billions of mobile devices and systems that are connected, integrated and secure across all platforms, from work and home to car and mobile. HARMAN has a workforce of approximately 30,000 people across the Americas, Europe, and Asia. In March 2017, HARMAN became a wholly-owned subsidiary of Samsung Electronics Co., Ltd.

Drawing upon the heritage of the JBL® brand, JBL Synthesis® systems combine the most advanced signal processors, equalizers, amplifiers and loudspeakers to create the most realistic listening experience possible in rooms of any size.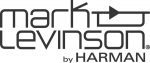 Founded in 1972, the Mark Levinson® brand has become synonymous with extraordinary levels of audio performance and high-end audio design. Mark Levinson defines accuracy and reliability while fully engaging you in the emotion of the performance.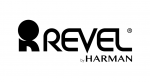 Revel® designs and produces innovative, no-compromise loudspeakers that expand the art of home sound reproduction. See and hear Revel products for yourself and understand why they are truly the World's Finest Loudspeakers.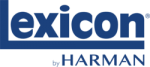 Founded in 1971, Lexicon® is the recognized leader in digital signal processing products for the home theater and professional audio markets. Lexicon products create exquisite sound for music and movies that is unmatched by any other brand.
To learn more, visit https://www.harmanluxuryaudio.com/.

Platinum Tools, founded in 1997, was created based upon two very simple objectives. First, develop the absolute best possible solutions for the preparation, installation, hand termination, and test of wire and cable. Second, implement an operational infrastructure that can deliver these products in an efficient, timely, and high quality manner.
All of our products must absolutely satisfy three critical benchmark criteria…utility of function; quality of function; and economic value. Our people are our company. They, too, must be focused on and work to satisfy three critical benchmark criteria…customer satisfaction; product knowledge and expertise; and willingness to learn and adapt.
To learn more, visit https://www.platinumtools.com/.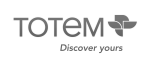 Created in 1987 and celebrating our 30th anniversary, Totem's mission is to develop loudspeakers capable of reproducing a truly involving performance. Our goal is to provide designs that are affordable, cosmetically timeless, and invoke an emotional response. Music, movies, TV, and video games are accurately rendered with a powerful focus that is yet soul stirring. Discover yours today.
To lean more, visit https://totemacoustic.com/en/.
---
RETURNING MVPS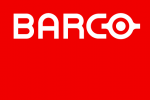 Barco, a global technology company, designs and develops networked visualization products for the Entertainment, Enterprise and Healthcare markets. Barco has its own facilities for Sales & Marketing, Customer Support, R&D and Manufacturing in Europe, North America and APAC. Barco (NYSE Euronext Brussels: BAR) is active in more than 90 countries with 3.250 employees worldwide. Barco posted sales of 1.051 billion euro in 2014.
To learn more, visit www.barco.com.

Belden Inc., a global leader in high-quality, end-to-end signal transmission solutions, delivers a comprehensive product portfolio designed to meet the mission-critical network infrastructure needs of industrial, enterprise and broadcast markets. With innovative solutions targeted at reliable and secure transmission of rapidly growing amounts of data, audio and video needed for today's applications, Belden is at the center of the global transformation to a connected world. Founded in 1902, the company is headquartered in St. Louis and has manufacturing capabilities in North and South America, Europe and Asia.
To learn more, visit http://www.belden.com/.

Chief is a division of Milestone AV Technologies, a Duchossois Group Company. With over 35 years of proven product and service excellence, hundreds of product awards and patented designs, we are globally recognized as an AV industry leader. We design state-of-the-art mount and rack solutions that complement the technology they support. We are committed to delivering high-quality products that are easy to install and maintain.
Chief made its mark in the industry by producing the original projector mount roll, pitch and yaw adjustments in 1978, making registration quick and easy. We continue to break new ground with new products and unique, patented features that focus on ease of installation and flexibility for the professional installer.
To learn more, visit http://www.chiefmfg.com.
FSR, established in 1981, manufactures a wide variety of products for the audio / video, education, hospitality, government, and religious markets, including AV floor, wall, table, and ceiling connectivity boxes, as well as a full line of interfaces, distribution amplifiers, matrix switchers, seamless switchers and CAT-5 solutions.
To learn more, visit http://www.fsrinc.com/.

From its headquarters in Pacific, Missouri, Lowell engineers and manufactures rack, power and audio products for the professional AV, custom installation and broadcast markets. Company history dates back to 1947 when founder Ben Lowell pioneered the idea of using a loudspeaker ceiling baffle to balance sound distribution throughout large spaces. Today, the next generation of the Lowell family works with a highly experienced sales and engineering team to convey that same spirit of innovation in developing high-performance, value-based products for the professional sound and communications industry.
To learn more, visit http://www.lowellmfg.com/.
Monitor Audio Ltd is a British owned and managed global specialist in hi-fi loudspeaker design, incorporating stereo and surround sound systems and a range of sonically matched architectural speakers for ultra discreet high quality sound around the home and outside.
Whatever your taste and budget you'll discover a Monitor Audio speaker that answers your desire for great sound. Since hi-fi was in its infancy we've dedicated all our technical expertise, innovation and craftsmanship to the creation of world-class loudspeakers, which communicate the essence of our brand and reward the people who buy them. We want you to share and enjoy the blend of style, quality, performance and sophistication that makes Monitor Audio unique.
To learn more, visit http://www.monitoraudiousa.com/.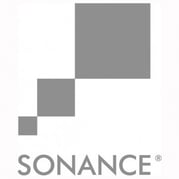 In 1982, Sonance co-founders Scott Struthers and Geoff Spencer asked their client to point to the precise spot on the kitchen wall where she'd like her speakers placed. And with a single swing of a hammer, shock waves went through the audio and architectural industries that reverberate to this day. At that moment, what the founders of Sonance had created was literally a breakthrough.
The relationship between architecture and audio would be forever altered.
Sonance did something that no one in the audio industry had done before: move the loudspeakers off the floor, off the shelf, and into the wall. Suddenly the placement of speakers was limitless, with both the walls and ceiling of any room in the home now part of the blank canvas open to the architect and designer. With Sonance, speakers could be less obtrusive, but no less acoustically precise. With Sonance, speakers could make sound an element of design, like light, form, and color.
That creative freedom, that power to see architecture and audio blending in new ways, is what Sonance has always offered the design community and its clients. At the same time, Sonance has continued to innovate, leading the industry to solutions that designers, custom installers and design-sensitive audiophiles recognize as truly breakthrough.
To learn more, visit http://www.sonance.com/.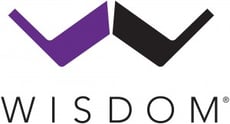 Wisdom Audio was founded in 1996 with one goal in mind, to create the world's finest loudspeakers unbound by limitations of current technologies and past design. Wisdom's proprietary large scale thin film planar-magnetic transducers, electronic crossovers in place of passive designs, and innovative woofer designs were all developed to solve problems inherent in the limitations of traditional designs and how they interact with the listening room. The result is an experience like no other.
Our passion to provide high end expressions of our art encompasses contemporary home entertainment requirements including multi-channel designs. Whether your interest is in traditional two channel music reproduction or multichannel music and film playback, there is a Wisdom system to address your needs.
Wisdom Audio… Never settle for anything less.
To learn more, visit http://www.wisdomaudio.com.