The D-Tools Manufacturer Vantage Point Program provides comprehensive data from leading manufacturers to D-Tools SI software users at no charge to the user. D-Tools MVP members understand the importance of providing current, quality product specifications in order to better support their dealers in their client engagements. We would like to welcome our new and returning MVP Program partners, whose product data is available to all System Integrator users free-of-charge.
---
NEW MVPS

Imageonix is a Virginia-based technology distribution firm that partners with innovative developers serving global industrial security markets.
To learn more, visit http://imageonix.com.
---
RETURNING MVPS

Canon U.S.A., Inc., is a leading provider of consumer, business-to-business, and industrial digital imaging solutions to the United States and to Latin America and the Caribbean (excluding Mexico) markets. With approximately $31 billion in global revenue, its parent company, Canon Inc. (NYSE:CAJ), ranks third overall in U.S. patents granted in 2015† and is one of Fortune Magazine's World's Most Admired Companies in 2016. Canon U.S.A. is committed to the highest level of customer satisfaction and loyalty, providing 100 percent U.S.-based consumer service and support for all of the products it distributes. Canon U.S.A. is dedicated to its Kyosei philosophy of social and environmental responsibility. In 2014, the Canon Americas Headquarters secured LEED® Gold certification, a recognition for the design, construction, operations and maintenance of high-performance green buildings. To keep apprised of the latest news from Canon U.S.A., sign up for the Company's RSS news feed by visiting www.usa.canon.com/rss and follow us on Twitter @CanonUSA. For media inquiries, please contact pr@cusa.canon.com.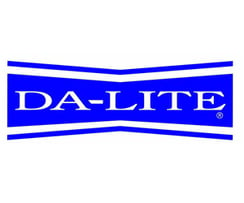 For over 100 years, Da-Lite has been designing, manufacturing and marketing the most comprehensive line of projection screens in the world. Today, we offer our widest selection ever of proprietary projection screen fabrics and materials in our history. Whether you need a projection screen for a corporate boardroom or a residential media room, you will find what you are looking for on our website. If you want to discuss your selection or have any questions, feel free to contact us via telephone, Live Chat or e-mail. One of our dedicated and passionate Sales Partners will provide answers and recommendations for your application. That's the Da-Lite Difference.
To learn more, visit http://da-lite.com/.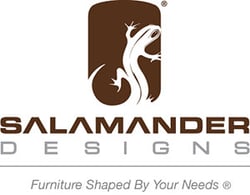 Salamander Designs, Ltd. is a leading manufacturer of premium quality, highly customizable furniture for residential and commercial audio/video integration that complements any space. Heralded for fusing visual design with functional engineering and advanced manufacturing methods, Salamander's advanced product lines feature a high level of configurability and adaptability that allow users to best meet their present and future needs. Salamander's A/V furniture lines include the Chameleon Collection, the Archetype System, the Synergy System and theater/lounge seating solutions. Salamander also makes a wide variety of accessory products that complement their A/V furniture. Built-to-order products are made in the USA and quick ship within days.
See more at: http://www.salamanderdesigns.com/difference/about_us

TRENDnet's vision is to build innovative, easy to use, and reliable Networks People Trust™. TRENDnet solutions network the countless devices which enable your connected lifestyle and workplace. Building award winning networking solutions since 1990, TRENDnet connects you with what you value most.
Founded in Torrance, California, TRENDnet has grown to become a leading global networking hardware brand. From the network core to the periphery, TRENDnet's expansive product portfolio includes Wireless, Wired, Surveillance, Connectivity, and Peripheral device categories. An emphasis on continual improvement and our ISO 9001:2008 quality management certification (click here to view certificate) is an essential component of TRENDnet's success. The TRENDnet brand is consistently recognized for exceptional quality, superior performance, and responsive support.
To learn more, visit http://www.trendnet.com/.