The D-Tools Manufacturer Vantage Point Program provides comprehensive data from leading manufacturers to D-Tools SI software users at no charge to the user. D-Tools MVP members understand the importance of providing current, quality product specifications in order to better support their dealers in their client engagements. We would like to welcome our new and returning MVP Program partners, whose product data is available to all System Integrator users free-of-charge.
---
NEW MVPS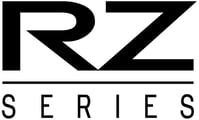 The Onkyo RZ Series was designed from the ground up for home theater integration and performance. All RZ Series receivers include custom installation focused features like RS232 connections for control, 12 volt triggers, IR inputs and detachable power cords. There are also optional rack mount kits available for the RZ Series receivers if you are planning to install them in a standard 19-inch equipment rack. The RZ Series utilize the best parts available for increased audio and video performance and durability. As a result RZ Series receivers carry a three year warranty compared to a two year warranty on our standard Onkyo line.
To learn more, visit http://rzseries.onkyousa.com/.

True to their name, Pioneer Elite components are designed for a very select group of users— those who settle for nothing less than the best in audio and video entertainment. The state-of-the-art performance and specifications of these high-end AV receivers are the results of uncompromising standards of engineering and manufacturing, painstaking selection of parts and devices, and careful testing of each component.
To learn more, visit https://www.pioneerelectronics.com/.
---
RETURNING MVPS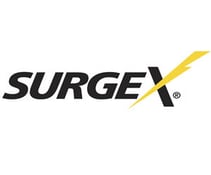 SurgeX products are engineered to properly protect mission-critical equipment from AC surges and electrical transients that can disrupt performance, reliability, and uptime. They provide the most reliable power protection and energy intelligence solutions available to safeguard equipment from damaging power transients.
SurgeX is the only manufacturer that offers Advanced Series Mode technology to completely ELIMINATE surge energy up to 6,000 Volts without producing harmful side effects such as ground contamination or common-mode disturbances that can degrade equipment performance. SurgeX offers the most reliable power protection and energy intelligence solutions in the industry.
To learn more, visit http://www.surgex.com.

Torus Toroidal Isolation Power Conditioners are the world's finest clean power source for audio, video, and control system installations. Built to an uncompromising standard of quality, performance and reliability, Torus Power Conditioners are engineered to perform and protect like no other. Connected audio equipment comes alive with better dynamics, improved imaging, and cleaner, enhanced bass. Likewise, video is notably crisper, with darker blacks and brighter colors. As such, Torus Power products are the consistent choice of knowledgeable audiophiles, home theater enthusiasts, custom electronic system integrators, engineers, and designers, whose discriminating technical requirements mandate the ultimate performance and protection levels achievable.
Torus Power Conditioners are precision engineered by Plitron Manufacturing Inc., a much sought-after OEM supplier of toroidal transformers and toroidal-based products for many of the audio/video industry's leading amplifier brands, providing more than 30 years of experience and an unparalleled reputation, Torus Power is manufactured to rigorous standards under Plitron's ISO9001 medical-level quality control system in Toronto, Canada.
To learn more, visit www.toruspower.com.