The D-Tools Manufacturer Vantage Point Program provides comprehensive data from leading manufacturers to D-Tools SI software users at no charge to the user. D-Tools MVP members understand the importance of providing current, quality product specifications in order to better support their dealers in their client engagements. We would like to welcome our new and returning MVP Program partners, whose product data is available to all System Integrator users free-of-charge.
---
New MVPs

Logitech designs products that have an everyday place in people's lives, connecting them to the digital experiences they care about. Over 30 years ago, Logitech started connecting people through computers, and now it's designing products that bring people together through music, gaming, video and computing. Founded in 1981, Logitech International is a Swiss public company listed on the SIX Swiss Exchange (LOGN) and on the Nasdaq Global Select Market (LOGI). Find Logitech at www.logitech.com, the company blog or @Logitech.

TDG Audio is part of The DaVinci Group, Inc., a Southern California company that was founded by a group of custom integration industry leaders with a long history of creating many of the most iconic architectural audio products for some of the best-known brands in the industry.
For more information, visit www.tdgaudio.com.
---
Returning MVPs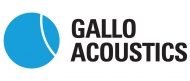 Anthony Gallo Acoustics (AGA) has been raising the bar in loudspeaker design and technology since their formation in 1994. Specializing in audio products that exemplify the term "price-to-performance ratio," AGA is a pioneer in spherical enclosure technology. In addition, the company's patented S2 technology helps create their famous 3-D, holographic soundstage, which has become an AGA hallmark, winning awards the world over. Today, AGA's products are sold in more than 73 countries, including a complete line of desktop speakers, stereo speakers, home theaters speakers & systems, powered subwoofers and installation accessories.
For more information, visit www.roundsound.com

SurgeX products are engineered to properly protect mission critical equipment from AC surges and electrical transients that can disrupt performance, reliability, and uptime. They provide the most reliable power protection and energy intelligence solutions available to safeguard equipment from damaging power transients.
SurgeX is the only manufacturer that offers Advanced Series Mode technology to completely ELIMINATE surge energy up to 6,000 Volts without producing harmful side effects such as ground contamination or common-mode disturbances that can degrade equipment performance. SurgeX offers the most reliable power protection and energy intelligence solutions in the industry.
For more information, visit www.surgex.com