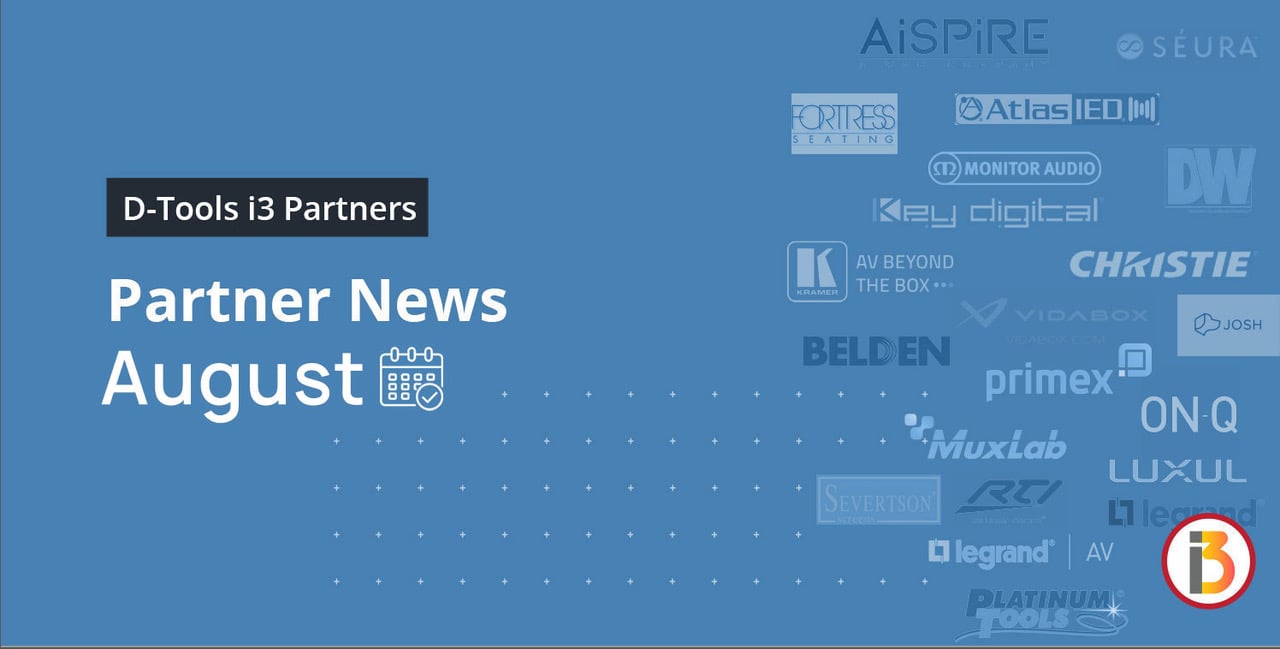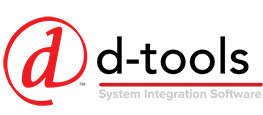 The D-Tools i3 Program provides comprehensive data from leading manufacturers to D-Tools software users at no charge to the user. D-Tools i3 Partners understand the importance of providing current, quality product specifications in order to better support their dealers in their client engagements. We would like to welcome our new and returning i3 Program partners, whose product data is available to all System Integrator users free-of-charge.
---
NEW PARTNERS

Danish-based Blaze Audio specializes in pro audio solutions for the commercial and performance install markets. Our products deliver the power and exceptional sound performance demanded in commercial locations, and the technology, quality, and reliability expected by the professional audio market.
To learn more, visit https://blaze-audio.com/.
Founded in 2022, Just Video Walls is a Florida-based MicroLED supplier built by integrators for integrators. Just Video Walls founders Ryan Lampel and Angel Rodriguez spent years developing the right mix of custom manufacturing relationships, ensuring their customer's access to the latest field-tested technology and highest reliability. Through their experience in the field and on the bench, Just Video Walls believes its integrator-centric approach will enable their customers to do what they do best: create amazing experiences.
To learn more, visit https://justvideowalls.com.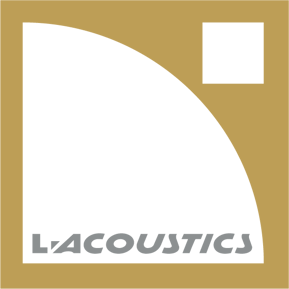 L-Acoustics is renowned for developing innovative sound systems and technologies that elevate the listening experience. Founded in France in 1984, L-Acoustics currently employs 700 team members worldwide, with headquarters in Paris, Los Angeles, London, and Singapore. Recognized for pioneering the line source array, L-Acoustics continues to shape the future of sound with solutions such as the L-ISA Immersive Hyperreal Sound technology, which offers 3D multi-dimensional audio. L-Acoustics Creations, a division of L-Acoustics, offers exceptional concert-grade sound systems and immersive sound spaces for residential and architectural environments. In recognition of introducing these ground-breaking creative technologies, L-Acoustics was named one of Fast Company's Most Innovative Companies of 2020 and 2023.
L-Acoustics sound systems can be heard around the globe in venues like the Hollywood Bowl and the Philharmonie de Paris, at the world's top-grossing festivals such as Coachella and Tomorrowland, international special events like the World Expo 2020 and World Cup 2022, and on tour with world-class artists such as Billie Eilish, Post Malone, Arctic Monkeys, and Jacky Cheung, and in the Las Vegas residencies of Katy Perry, Adele, and more.
To learn more, visit https://www.l-acoustics.com/.


Network Thermostat (NetX) is a leading HVAC commercial controls manufacturer with 30 years of experience in developing and manufacturing communications-based thermostats for equipment and controls manufacturers. NetX resides most major commercial vertical markets, including K-12 schools, universities, commercial office and warehousing, quick serve restaurants, national retail, multi-family, worship facilities and starting in 2023, luxury residential. USA designed, engineered, manufactured, and supported.
To learn more, visit https://www.networkthermostat.com/.
---
RETURNING PARTNERS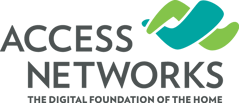 Access Networks is the premier enterprise-grade networking solutions provider for the modern home. We are the connection point between manufacturers, integrators and homeowners. Our team creates a robust networking platform enabling all components of an integration project to work together seamlessly. We also distribute strategically selected brands such as Ruckus, SurgeX, eero and Luxul.
We custom tailor solutions for our integration partners utilizing the finest components from the most respected IT solutions providers in the world. Building a better network starts with expert guidance from Access Networks combined with premium enterprise-grade hardware. We've also strategically aligned with Ruckus, SurgeX, eero and Luxul for distribution.
The Access Networks team design and maintain sophisticated networks based on a simple premise: keeping you connected.
To learn more, visithttp://www.accessca.com/.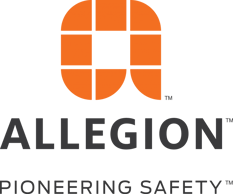 Allegion (NYSE: ALLE) is a global pioneer in seamless access, with leading brands like CISA®, Interflex®, LCN®, Schlage®, SimonsVoss® and Von Duprin®. Focusing on security around the door and adjacent areas, Allegion secures people and assets with a range of solutions for homes, businesses, schools and institutions. Allegion had $3.3 billion in revenue in 2022, and its security products are sold around the world.
For more, visitwww.allegion.com.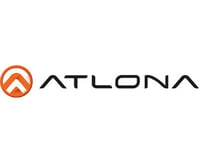 Atlona is a leading provider of innovative connectivity solutions to the Audio/Visual and IT markets.
Since 2003, Atlona has been a leading global provider of AV and IT signal distribution and connectivity solutions. In an ever-changing industry, the company has been designing and engineering innovative, award-winning products for a diverse range of residential and commercial AV and IT markets, including education, business, government, entertainment, and healthcare.
Atlona's products and services enable system designers, integrators, consultants, and installers worldwide to simplify installation, minimize maintenance and maximize the versatility of premier automated control solutions. Backed by an industry-exclusive 10-year warranty, Atlona's customer-driven products are designed and developed with the features, performance and reliability that leaders demand.
To learn more, visithttp://www.atlona.com/.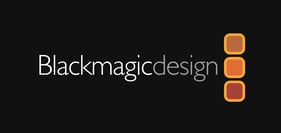 Blackmagic Design creates the world's highest quality video editing products, digital film cameras, color correctors, video converters, video monitoring, routers, live production switchers, disk recorders, waveform monitors and real time film scanners for the feature film, post production and television broadcast industries. Blackmagic Design's DeckLink capture cards launched a revolution in quality and affordability in post production, while the company's Emmy™ award winning DaVinci color correction products have dominated the television and film industry since 1984.
Blackmagic Design continues ground breaking innovations including 6G-SDI and 12G-SDI products and stereoscopic 3D and Ultra HD workflows. Founded by world leading post production editors and engineers, Blackmagic Design has offices in the USA, UK, Japan, Singapore and Australia.
To learn more, visitwww.blackmagicdesign.com.

Bose Corporation was founded in 1964 by Dr. Amar G. Bose, then a professor of electrical engineering at the Massachusetts Institute of Technology. Today, the company is driven by its founding principles, investing in long-term research with one fundamental goal: to develop new technologies with real customer benefits. Bose® innovations have spanned decades and industries, creating and transforming categories in audio and beyond. Bose products for the home, in the car, on the go and in public spaces have become iconic. From the company's home entertainment systems and Wave® music systems, to high-quality audio and noise cancelling headphones, digital music systems, Bluetooth® speakers and professional solutions, Bose has changed the way people listen to music.
Bose Corporation is privately held. The company's spirit of invention, passion for excellence, and commitment to extraordinary customer experiences can be found around the world — everywhere Bose does business.
To learn more, visithttps://pro.bose.com.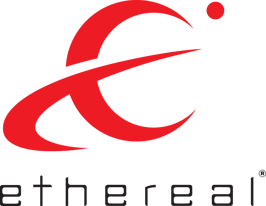 Ethereal is a pioneer in HDMI® cable technology, power distribution products, premium audio cable design, and AV integration headquartered in Holly Hill, Florida. Ethereal's brands include Ethereal Home Theater®, Velox®, Helios®, and Big Dog Power®. A strong commitment to research and development has resulted in a history of providing first-to-market technology for HDMI cables and electronics with numerous industry awards for innovation. Formerly known as MetraAV, you can connect with Ethereal on Facebook, Instagram, LinkedIn and subscribe to their page on YouTube to watch informational product videos and more.
To learn more, visit www.EtherealPro.com.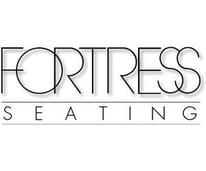 Theater Seating Designed To Your Specifications – Fortress Seating is one of the few companies in the industry that actually manufactures their own chairs. Working with a prime manufacturer gives you the flexibility to customize the seating anyway you like. For over 70 years, Fortress has been providing exceptional solutions to all seating challenges. Completely customizable seating, combined with a wide array of accessories, gives you the tools to truly design your home theater. Whether it's following a particular curve in the room, creating a custom design, or incorporating one-of-a-kind accessories, Fortress is here to help.
Fortress sets the benchmark for unique designs, customization, exceptional quality and customer service. With a corporate philosophy of "Let's give it a try," almost anything is possible.
To learn more, visitwww.fortresseating.com.

Legrand is the global specialist in electrical and digital building infrastructures. Its comprehensive offering of solutions for commercial, industrial, and residential markets makes it a benchmark for customers worldwide. The Group harnesses technological and societal trends with lasting impacts on buildings with the purpose of improving life by transforming the spaces where people live, work, and meet with electrical, digital infrastructures and connected solutions that are simple, innovative, and sustainable. Drawing on an approach that involves all teams and stakeholders, Legrand is pursuing its strategy of profitable and responsible growth driven by acquisitions and innovation, with a steady flow of new offerings—including products with enhanced value in use (faster expanding segments: datacenters, connected offerings and energy efficiency programs). Legrand reported sales of €7.0 billion in 2021. The company is listed on Euronext Paris and is notably a component stock of the CAC 40 and CAC 40 ESG indexes. (code ISIN FR0010307819).
Established in 2006, HDANYWHERE (a trading name of HD Connectivity Ltd) is a smart home AV technology company based in Malvern, Worcestershire, England.
Focused on audiovisual connectivity and universal control solutions for the residential and light commercial markets. Our core product lines are centralised video and audio signal distribution and amplification and systems - featuring HDA's patented integrated universal controller technology.
In addition, a range of complimentary connectivity products are also available, which include short and long range HDMI interconnects, long range HDMI extension with control, HDMI signal management tools, HDMI installation problem solving devices and audio accessories.
To learn more, visit https://hdanywhere.com/.

J-Tech Digital was founded in 2012 with the goal of supplying Audio-Video installers, integrators, and end-users with high-quality audio/video distribution products. Based in Stafford, TX, our reputation is based on not only the innovative and high-quality products we provide across an array of industries, but also our knowledgeable employees. We understand that when creating an AV system, affordability must be taken into consideration without sacrificing performance or reliability, and by serving our customers passionately, we have grown, and continue to grow with our customers and within the industry as an all-around A/V solutions provider.
To learn more, visithttps://jtechdigital.com/.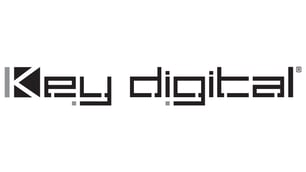 Established in 1999, Key Digital® designs and engineers intuitive digital A/V connectivity and control solutions that embody excellence. Key Digital delivers reliable, superior-quality, easily-implemented, versatile, high-performance products for corporate, education, government, house-of-worship, bar & restaurant, digital signage and residential A/V applications.
Founded by innovator Mike Tsinberg, holder of over 40 digital video and HDTV patents, Key Digital designs and engineers its products in-house at its USA headquarters in Mount Vernon, New York. The result of meticulous research, development and testing, Key Digital products showcase the company's extensive, unparalleled technical knowledge and expertise, as well as its market-driven approach, serving as a partner to consultants, designers, and system integration firms in the A/V industry. Key Digital works as its clients' extended engineering team, developing customized solutions for specific applications. Key Digital is an lnfoComm, CEDIA, CES, and NAHB award-winning manufacturer.
To learn more, visit https://keydigital.org/.

Logitech designs products that have an everyday place in people's lives, connecting them to the digital experiences they care about. More than 35 years ago, Logitech started connecting people through computers, and now it's a multi-brand company designing products that bring people together through music, gaming, video and computing. Brands of Logitech include Logitech, Ultimate Ears, Jaybird,Blue Microphones, ASTRO Gaming and Logitech G.
Logitech is a leading provider of collaboration devices for video conferencing, recording, and streaming.


ConferenceCams and personal webcams bring true-to-life HD-quality to collaboration. USB headsets and mobile speaker phones deliver crystal clear audio. RightSense technologies and design innovations automatically adapt to different environments and changing conditions to simplify deployment, reduce IT support requirements, and provide a reliably excellent user experience.
To learn more, visit https://www.logitech.com/.
Meridian has always challenged convention. For more than forty years we have pushed boundaries, disrupted norms and engineered products that have shaped our industry. As we break new ground through our research, we will continue to challenge convention to enrich people's lives, and redefine how customers experience sound.
From our flagship DSP loudspeakers with integrated amplification, to discreet and powerful in-wall loudspeakers, we engineer easy to install, high resolution audio systems for the home. Meridian products are sold by custom integrators and audio specialists in more than 80 countries, worldwide. We also work with many of the world's leading brands enabling millions of consumers around the world to experience our sound throughout their homes, and in automotive, and airline settings.
To learn more, visithttps://www.meridian-audio.com/.

NSI's core philosophy is Making Connections. Focused on the electrical, building technology, and HVAC markets, NSI connects distributors to products, services, and technologies by providing a fresh perspective and caring approach that drives smart solutions. The driving force behind a stable of market-leading brands and a large breadth of products, the company's primary job for more than 45 years has been to fulfill the needs of distributors and their customers. By staying grounded in the principles of service and value, NSI continues to deliver high-quality, industry-advancing, and comprehensive product solutions that enable growth.
NSI has many well-respected brands, including Bridgeport Fittings®, Polaris® Power Connectors, TORK®Timers and Controls, WarriorWrap® Professional Tape, TERMINATOR™ Premium Wire Connectors, RHINO Safety™, Platinum Tools®, TechLogix Networx, Duro Dyne® Sheet Metal Accessories, and Metallics™ Fasteners.
To learn more, visit www.nsiindustries.com.

Pioneer Music Company is an established family-owned and operated business that has been fulfilling the needs of Midwest dealers and integrators for nearly 150 years. Founded in 1869 as a hardware implements retailer, today it is a wholesale business-to-business provider of high-quality consumer electronics products. Pioneer Music Company has expanded to serve many other industries including residential AV, automation, network distribution, surveillance, installation accessories and more.
To learn more, visit pmcav.com.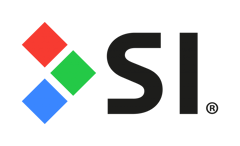 Screen Innovations (SI) is a leading manufacturer of projection screens and associated technologies for residential and commercial applications. Best known for Black Diamond™, the world's first and only multi-directional ambient light rejection projection screen technology, SI has effectively revolutionized the two-piece projection category by producing screens that deliver unparalleled images in light or dark environments.
A highly innovative, industry-specific Screen Innovations design and engineering team works tirelessly, constantly evolving the category in order to effectively bring projection to the mainstream. By operating under the principle that "No matter the budget; Screen Innovations has the best available screen solution to suit your needs," SI aims to resolve the issues that have historically hamstrung the projection screen industry.
To learn more, visit http://www.screeninnovations.com/.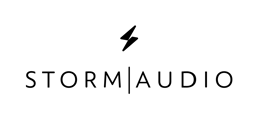 StormAudio (stormaudio.com) is a global leader in high-performance, innovative, and immersive sound processors and amplifiers that are engineered and manufactured in France. Their unique platform allows dealers to upgrade the processors as audio and video technology changes, providing their end-users with a truly future-proof solution. The processors also include flexible manual and automatic calibration tools using the latest in DSP technology. Covered by a full five-year warranty, their products are built to provide years of entertainment and enjoyment to the most discerning client.
To learn more, visithttps://www.stormaudio.com/.

Founded in California, ViewSonic is a leading global provider of visual solution products and conducts business in more than 100 countries worldwide. As an innovator and visionary, ViewSonic is committed to providing comprehensive hardware and software solutions that include monitors, projectors, digital signage, ViewBoard® interactive displays, and the myViewBoard™ software ecosystem. With more than 30 years of expertise in visual displays, ViewSonic has established a strong position for delivering innovative and reliable solutions for education, enterprise, consumer, and professional markets, and helping customers "See the Difference."
To learn more, visitwww.viewsonic.com.

Founded in 2002, WAVE Electronics' corporate offices are located in Houston, Texas. WAVE is the leader in home automation distribution, services local and national dealers across multiple channels of business that include residential/commercial A/V, and security. WAVE is recognized as the "one-stop" solution with over 8,000 stock items from 126 premium manufacturers. WAVE locations incorporate "handpick" retail-style areas, training facilities, extensively merchandised showrooms for dealers to use as their own. WAVE also goes the extra mile by offering a broad variety of services to their dealers which include: same day delivery, one day shipping, sales and product trainings, marketing services, 24/7 online shopping, and much more./p>
To learn more, visithttps://wave-electronics.com/HomePage.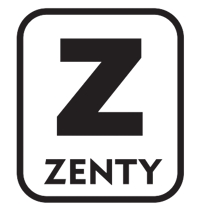 Zenty is dedicated to providing customers with Ultra-HD, immersive, and intelligent experiences to enhance their collaboration efficiency. With an intelligent, highly trained, and experienced engineering and technical team, we are considered by the marketplace to be a total Audio/Video Solutions Provider with an aim to become the industry leader. We deeply believe that we are a technology company dedicated to designing and manufacturing better, smarter solutions and help our customers to solve their complicated audio and video applications.
To learn more, visit www.zenty.com.