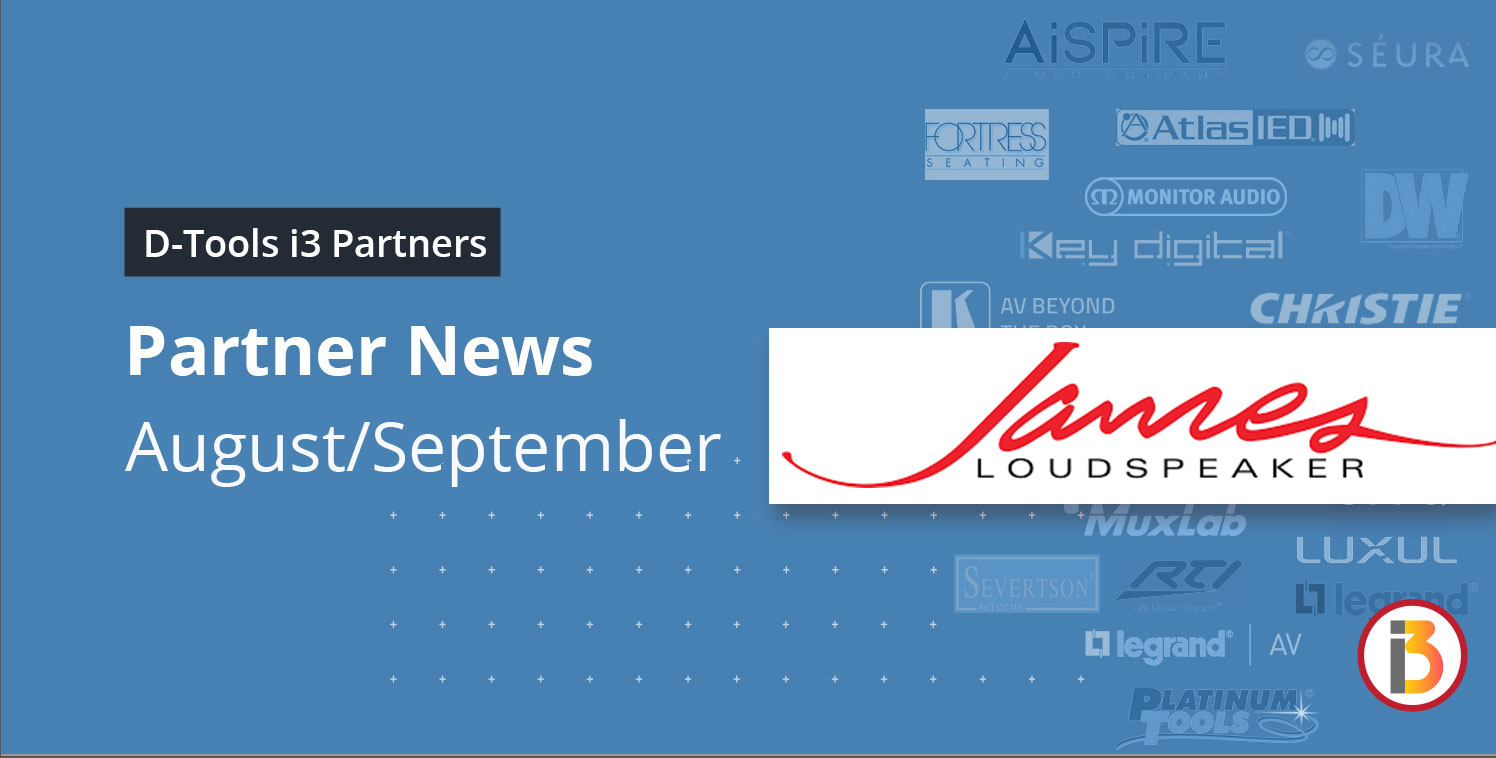 The D-Tools i3 Program provides comprehensive data from leading manufacturers to D-Tools software users at no charge to the user. D-Tools i3 Partners understand the importance of providing current, quality product specifications in order to better support their dealers in their client engagements. We would like to welcome our new and returning i3 Program partners, whose product data is available to all System Integrator users free-of-charge.
---
NEW PARTNERS

AISPIRE, a WAC Company the first company in the lighting industry focused on the needs of the Home Integrator and Technologist.
To learn more, visit https://aispire.com/.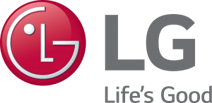 The LG indoor fine-pitch direct view LED (DVLED) home cinema display is LG's first-ever DVLED display series designed specifically for high-end residential installations. It allows viewers to immerse themselves in the captivating brilliance, vibrant color, wide contrast ratio, and breathtaking screen sizes of their very own home theater in any room they choose – even those with bright sunlight! Available in various sizes and performance levels, LG's home cinema displays take the guess work out of configuring which DVLED screen is right for each consumer. From 2K to 8K configurations with screen sizes from 108-inches to a show stopping 325-inches, these solutions come with virtually everything customers need, except the popcorn.
That includes LG direct view LED panels, 5% spare modules, spare boards, parts and a service tool. All of this ships in a custom branded, wheeled flight case to protect the display when it has to be moved. Plus, every DVLED Home Cinema Display comes with exceptional warranty and services, including a 5-year ExtendedCare Warranty, 3 years of LG TotalCare Health Checks and a 3-year subscription to LG ConnectedCare.
To learn more, visit https://www.lg.com/us/business/direct-view-led-home-cinema-display.

Founded in 2002, WAVE Electronics' corporate offices are located in Houston, Texas. WAVE is the leader in home automation distribution, services local and national dealers across multiple channels of business that include residential/commercial A/V, and security. WAVE is recognized as the "one-stop" solution with over 8,000 stock items from 126 premium manufacturers. WAVE locations incorporate "handpick" retail-style areas, training facilities, extensively merchandised showrooms for dealers to use as their own. WAVE also goes the extra mile by offering a broad variety of services to their dealers which include: same day delivery, one day shipping, sales and product trainings, marketing services, 24/7 online shopping, and much more./p>
To learn more, visit https://wave-electronics.com/HomePage.
---
RETURNING PARTNERS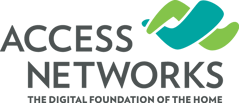 Access Networks is the premier enterprise-grade networking solutions provider for the modern home. We are the connection point between manufacturers, integrators and homeowners. Our team creates a robust networking platform enabling all components of an integration project to work together seamlessly. We also distribute strategically selected brands such as Ruckus, SurgeX, eero and Luxul.
We custom tailor solutions for our integration partners utilizing the finest components from the most respected IT solutions providers in the world. Building a better network starts with expert guidance from Access Networks combined with premium enterprise-grade hardware. We've also strategically aligned with Ruckus, SurgeX, eero and Luxul for distribution.
The Access Networks team design and maintain sophisticated networks based on a simple premise: keeping you connected.
To learn more, visithttp://www.accessca.com/.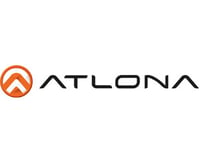 Atlona is a leading provider of innovative connectivity solutions to the Audio/Visual and IT markets.
Since 2003, Atlona has been a leading global provider of AV and IT signal distribution and connectivity solutions. In an ever-changing industry, the company has been designing and engineering innovative, award-winning products for a diverse range of residential and commercial AV and IT markets, including education, business, government, entertainment, and healthcare.
Atlona's products and services enable system designers, integrators, consultants, and installers worldwide to simplify installation, minimize maintenance and maximize the versatility of premier automated control solutions. Backed by an industry-exclusive 10-year warranty, Atlona's customer-driven products are designed and developed with the features, performance and reliability that leaders demand.
To learn more, visithttp://www.atlona.com/.

Bose Corporation was founded in 1964 by Dr. Amar G. Bose, then a professor of electrical engineering at the Massachusetts Institute of Technology. Today, the company is driven by its founding principles, investing in long-term research with one fundamental goal: to develop new technologies with real customer benefits. Bose® innovations have spanned decades and industries, creating and transforming categories in audio and beyond. Bose products for the home, in the car, on the go and in public spaces have become iconic. From the company's home entertainment systems and Wave® music systems, to high-quality audio and noise cancelling headphones, digital music systems, Bluetooth® speakers and professional solutions, Bose has changed the way people listen to music.
Bose Corporation is privately held. The company's spirit of invention, passion for excellence, and commitment to extraordinary customer experiences can be found around the world — everywhere Bose does business.
To learn more, visithttps://pro.bose.com.

Canon U.S.A., Inc., is a leading provider of consumer, business-to-business, and industrial digital imaging solutions to the United States and to Latin America and the Caribbean markets. With approximately $30.4 billion in global revenue, its parent company, Canon Inc. (NYSE:CAJ), ranks third overall in U.S. patents granted in 2020† and is one of Fortune Magazine's World's Most Admired Companiesin 2020. Canon U.S.A. is dedicated to its Kyoseiphilosophy of social and environmental responsibility.
To learn more, visit https://www.usa.canon.com/.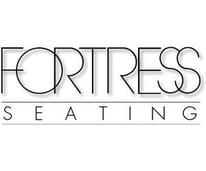 Theater Seating Designed To Your Specifications – Fortress Seating is one of the few companies in the industry that actually manufactures their own chairs. Working with a prime manufacturer gives you the flexibility to customize the seating anyway you like. For over 70 years, Fortress has been providing exceptional solutions to all seating challenges. Completely customizable seating, combined with a wide array of accessories, gives you the tools to truly design your home theater. Whether it's following a particular curve in the room, creating a custom design, or incorporating one-of-a-kind accessories, Fortress is here to help.
Fortress sets the benchmark for unique designs, customization, exceptional quality and customer service. With a corporate philosophy of "Let's give it a try," almost anything is possible.
To learn more, visitwww.fortresseating.com.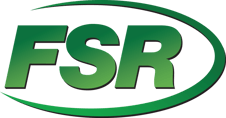 FSR Inc. is a leading global designer and manufacturer of power, data and electrical solutions for the corporate, education, hospitality and government markets. Our product lines include floor, table, wall, and ceiling connectivity boxes, as well as a full line of interfaces, distribution amplifiers, matrix switchers, seamless switchers and HDBaseT & CAT-X signal delivery solutions.
To learn more, visithttp://www.fsrinc.com/.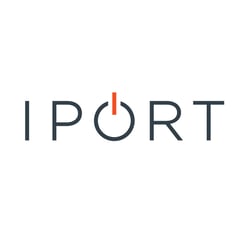 Beginning in 2004 we crafted products that enabled the integration of Apple products with the technology in your life. Over the years we invented the world's first in-wall dock for iPod, the world's first in-wall mount for iPad and iPod touch, and LaunchPort – the world's first and only inductive charging system for iPad.
Our products are used in residences and commercial application alike, across the world. From hotel rooms, corporate offices, yachts and aircraft, iPort products solve real business problems and enhance the home every day.
Our Southern California lifestyle and our team of engineers and designers create products that connect technology and life in meaningful ways. We are obsessed with user experience, quality and design. Our focus is simple: to create opportunities for installers and users to improve the use of mobile technologies in residences and business around the world.
iPort is a brand of Dana Innovations.
To learn more, visithttp://www.iportproducts.com/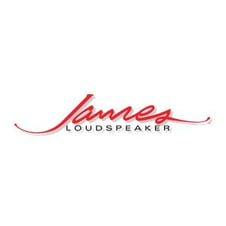 James Loudspeaker was established in the San Francisco Bay area in 1999 by a group of dedicated audio engineers, craftsmen, and entrepreneurs. James Loudspeaker has established itself as a world leader and innovator in both high-performance residential and commercial speaker solutions, providing products for exclusive homes, forward-thinking businesses and upscale marine applications. James Loudspeaker takes pride in its ongoing spirit of innovation, unprecedented customization capabilities, flawless sonic reproduction and excellence in design and quality of build. James Loudspeaker products are known for delivering the ultimate entertainment experience while maintaining a minimal visual presence in interior or landscape designs.
Today, James Loudspeaker is located in beautiful Minden, Nevada.
To learn more, visithttps://www.jamesloudspeaker.com/.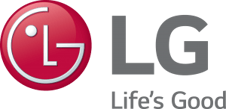 LG Electronics USA, Inc., is a global force and technology leader in consumer electronics and a believer in creating innovation for a better life. LG Electronics is an award winning OLED pioneer and is recognized for creating the world's bestselling OLED TVs. In addition, LG is renowned for developing award winning projectors and sound bars.
To learn more, visithttps://www.lg.com/global.

Logitech designs products that have an everyday place in people's lives, connecting them to the digital experiences they care about. More than 35 years ago, Logitech started connecting people through computers, and now it's a multi-brand company designing products that bring people together through music, gaming, video and computing. Brands of Logitech include Logitech, Ultimate Ears, Jaybird,Blue Microphones, ASTRO Gaming and Logitech G.
Logitech is a leading provider of collaboration devices for video conferencing, recording, and streaming.


ConferenceCams and personal webcams bring true-to-life HD-quality to collaboration. USB headsets and mobile speaker phones deliver crystal clear audio. RightSense technologies and design innovations automatically adapt to different environments and changing conditions to simplify deployment, reduce IT support requirements, and provide a reliably excellent user experience.
To learn more, visit https://www.logitech.com/.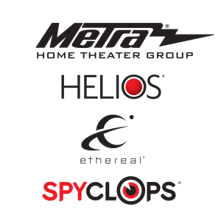 Metra Home Theater Group® (MHTG), a pioneer in HDMI® cable technology, is a division of Metra Electronics®, the world leader and "The Installer's Choice®" for vehicle installation kits and car audio accessories for more than 70 years. Headquartered in Florida, MHTG brands include Ethereal Home Theater®, Helios®andSpyclops Surveillance Systems®. Metra's strong commitment to research and investment into the development of cutting-edge solutions has a history of providing first-to-market solutions for HDMI cables and electronics.
To learn more, visit www.metrahometheater.com.

Platinum Tools, founded in 1997, was created based upon two very simple objectives. First, develop the absolute best possible solutions for the preparation, installation, hand termination, and test of wire and cable. Second, implement an operational infrastructure that can deliver these products in an efficient, timely, and high quality manner.
All of our products must absolutely satisfy three critical benchmark criteria…utility of function; quality of function; and economic value. Our people are our company. They, too, must be focused on and work to satisfy three critical benchmark criteria…customer satisfaction; product knowledge and expertise; and willingness to learn and adapt.
To learn more, visithttps://www.platinumtools.com/.

For over fifty years, we at Speco Technologies have dedicated ourselves to providing the latest innovations in video surveillance and electronic accessories, as well as the highest quality audio products for residential and commercial use. We have committed ourselves to providing affordable, dependable merchandise, delivering exceptional customer service, and offering extensive product training, technical and marketing support. We will continue to be an innovator in both the residential and commercial areas of CCTV and Audio and want our customers to grow with us and move forward.
To learn more, visit https://www.specotech.com/.

Sonance was founded in 1983 by Scott Struthers and Geoff Spencer, who introduced the world's first in-wall loudspeaker. This achievement led to many more "firsts" and a proud heritage of innovation. It also inspired a philosophy that continues to drive the company's brands today: that technology can and should blend in with architecture and great design.
Today, Sonance includes the IPORT and James Loudspeaker brands which also follow the Sonance philosophy, unlocking an even greater range of solutions, each meticulously designed to disappear. It is through this consistent promise that Sonance has cultivated long-standing, authentic partnerships with leading architects, interior design professionals, custom installers, design-conscious consumers and end-users, from their home base in San Clemente, California and throughout the world.
To learn more, visithttp://www.sonance.com/.

Founded in California, ViewSonic is a leading global provider of visual solution products and conducts business in more than 100 countries worldwide. As an innovator and visionary, ViewSonic is committed to providing comprehensive hardware and software solutions that include monitors, projectors, digital signage, ViewBoard® interactive displays, and the myViewBoard™ software ecosystem. With more than 30 years of expertise in visual displays, ViewSonic has established a strong position for delivering innovative and reliable solutions for education, enterprise, consumer, and professional markets, and helping customers "See the Difference."
To learn more, visit www.viewsonic.com.

WAC Lighting is a second generation family owned and operated lighting company with a reputation for quality spanning over 35 years. With a history of inventing and looking at things from a fresh perspective to make technology leveraged products widely accessible, WAC Lighting believes that a key part of being a Responsible Lighting company is to provide a product offering that is progressive in both design and technology. Groundbreaking innovations in LEDs, materials engineering and creative optical design are paving the way for endless possibilities.
To learn more, visitwww.waclighting.com.