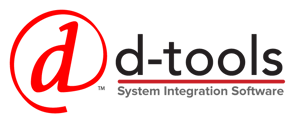 The D-Tools i3 Program provides comprehensive data from leading manufacturers to D-Tools software users at no charge to the user. D-Tools i3 Partners understand the importance of providing current, quality product specifications in order to better support their dealers in their client engagements. We would like to welcome our new and returning i3 Program partners, whose product data is available to all System Integrator users free-of-charge.
---
NEW PARTNERS

Bird Home Automation develops and manufactures high-quality IP-based video door intercoms, access control devices, indoor stations, and accessories under the trademark "DoorBird". The company's headquarters and production plant are in Berlin, Germany, with sales and technical support offices in San Francisco, CA and Jacksonville, FL.
DoorBird stands for the combination of exclusive design with innovative IP technology in the field of door communication. Our products are made from precious metals and manufactured in Germany according to the highest quality standards. The design is pure, straightforward, and smooth.
Due to the consistent development and application of IP technology DoorBird products are top notch in the industry. In terms of quality, speed of push messages, voice and video, DoorBird IP Video door stations are the leader when it comes to innovative technology and design
Bird Home Automation is an innovative company with more than 120 employees worldwide.
To learn more, visit https://www.doorbird.com.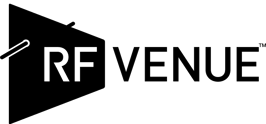 RF Venue designs and manufactures antenna and RF signal distribution products that make wireless microphones and in-ear monitors work and sound their best. Compatible with all the leading wireless brands including Shure, Sennheiser and Audio-Technica, RF Venue products eliminate signal dropouts and interference. With over 10,000 projects completed, RF Venue has become an essential standard for A/V system integrators installing wireless systems in churches, theaters, schools, and stages worldwide. Industry-proven products include the Diversity Architectural Antenna and DISTRO9 for wireless microphones, along with the CP Beam Antenna and COMBINE8 for in-ear monitors. With more devices competing for less RF spectrum, A/V integrators and consultants trust RF Venue to deliver solid RF performance on every project.
To learn more, visit https://www.rfvenue.com/.

VuWall, a global technology leader in video wall control systems and unified visualization solutions, has pioneered a disruptive approach to video wall management in AV-over-IP environments, bridging AV, IT and IP systems to seamlessly manage and control visual content throughout organizations. VuWall delivers a state-of-the-art ecosystem of video wall controllers, encoders, and decoders — all managed by their unique and interoperable TRx Centralized Management Platform, eliminating the complexity of traditional video wall control and signal distribution over IP, with easy drag-and drop operations and without any programming. VuWall is recognized for its innovative solutions that increase productivity and enhance visualization experiences in control rooms and corporate workspaces. Their TRx software sets a new industry benchmark in ease of use and deployment for the most effective distribution of any source to any type of display in professional and mission-critical applications. VuWall's award-winning solutions power more than 3,000 video walls in some of the world's most prestigious Fortune 500 companies in more than 45 countries. VuWall is headquartered in Montreal, Canada and Reutlingen, Germany.
To learn more, visit https://vuwall.com/.
---
RETURNING PARTNERS

Ambisonic Systems are singular in their quality. Both robust enough for professional application but sufficiently petite and abundantly musical for home use, our systems have their cake and eat it too. To achieve that feat, a trained technician must install our products. As a result, we have made our loudspeakers available through select professional audio-video integrators only.
To learn more, visithttps://ambisonicsystems.com/.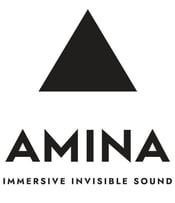 The world's market leader in the design and manufacture of invisible loudspeaker solutions, Amina Technologies Ltd is a UK based company who has been filling spaces with acoustic ambiance for the last 20 years
To learn more, visitwww.us.aminasound.com.

Sound has the ability to alter our emotional perceptions. Artcoustic influences our auditory senses with award-winning speakers of exceptional quality. With an uncompromising approach to sound and design, our high-end speakers complement every environment thanks to a fully customisable modular format that emits superior, true and uniform sound, elevating the auditory experience to new heights.
Artcoustic's comprehensive range spans speaker systems for private homes and commercial spaces, offering bespoke solutions that are flexible and adaptable to deliver the ultimate sound experience.
Artcoustic speakers look as good as they sound, too. Rooted in Danish design and tradition, each speaker is made to the highest standards by unadulterated workmanship. We leave nothing to chance in ensuring the most efficient and dynamic sound performance available.
Artcoustic has crafted ground-breaking speakers of unparalleled quality since 1998.
To learn more, visithttps://www.artcoustic.com/.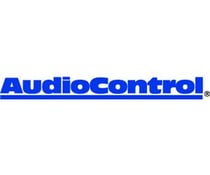 AudioControl designs, manufactures, and sells audio equipment for the reproduction of music in home and car stereo systems and for the measurement of sound in professional systems. All these activities are carried out in the state of Washington with facilities in Mountlake Terrace (just north of Seattle) and Spokane (Eastern Washington State). AudioControl began business in 1977. This pursuit of great sound continues: 30 years and counting.
The products are for enthusiasts who generally take a little more than average time to learn what equipment is available. For both the car and home stereo markets, these products are known as signal processors such as equalizers, crossovers and special products. These are niche products sold through specialty distribution as opposed to mass distribution. An increasing part of the company's business is custom home theater and multi-room audio systems.
To learn more, visithttp://www.audiocontrol.com.

Belden Inc., a global leader in high-quality, end-to-end signal transmission solutions, delivers a comprehensive product portfolio designed to meet the mission-critical network infrastructure needs of industrial, enterprise and broadcast markets. With innovative solutions targeted at reliable and secure transmission of rapidly growing amounts of data, audio and video needed for today's applications, Belden is at the center of the global transformation to a connected world. Founded in 1902, the company is headquartered in St. Louis and has manufacturing capabilities in North and South America, Europe and Asia.
To learn more, visithttp://www.belden.com/.

For nearly 90 years, Bogen Communications LLC has been the premier provider of commercial amplifiers, speakers, and intercom systems for music, paging, and educational applications. Our commitment is to deliver better sound, smarter systems, safer spaces, and exceptional service. We are unifying people and improving lives through robust communication.
To learn more, visit www.bogen.com.

Our proprietary surfaces designed for each application resulting in expert clarity, rich contrast and vivid color.
With headquarters in Warsaw, Indiana and additional operations in the U.S. and Europe, Da-Lite manufactures and provides projection surfaces, screens and accessories to organizations and venues around the world. Founded in 1909 by Adele De Berri, the inventor of the Silver Screen, today Da Lite's screen technologies are specified for the most demanding installations from military training simulators to boardrooms and classrooms to home theaters.
To learn more, visithttps://www.legrand.us/da-lite.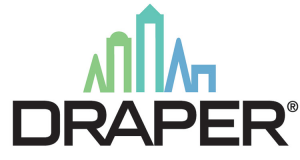 Draper has been a leading North American manufacturer of window coverings since 1902. Draper provides motorized, manually-operated, and fixed solar control solutions in addition to projection screens, lifts and mounts for projectors and flat panels, video conferencing solutions, and gymnasium equipment. In addition to its Spiceland, Indiana headquarters, Draper, Inc. has sales offices in Placentia, CA and in Blackwood, Gwent, United Kingdom. Draper also has three wholly-owned subsidiaries: Draper Group Ltd., a sales and warehouse facility in Corby, Northamptonshire, United Kingdom; and two manufacturing companies in Sweden: Draper Europe AB, a leading European projection screen manufacturer, and SMS Smart Media Solutions AB, a leading European provider of video projector and flat screen mounts.
To learn more, visit http://www.draperinc.com/index.asp.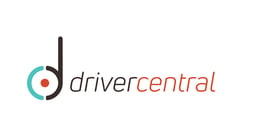 DriverCentral is an online central marketplace for premium automation drivers, offering solutions for Control4, Elan, RTI, and URC. The site streamlines driver purchases, licensing, and software updates for dealers around the globe.
To learn more, visithttps://drivercentral.io/https://drivercentral.io/.

Founded by tech industry veteran, Eric Bodley, Future Ready Solutions specializes in advanced connectivity products with a focus on fiber optics for the delivery of 8K/48Gb HDMI and 10Gb networking and beyond. We carry products from Austere, AVPro Edge, Belden, Celerity Technologies, Cleerline, CTC Union, Inneos, Kordz, LightSpeed, Murideo, Perfect Path, Planet Waves, Primex, PPC, and ROBOfiber.
Future Ready Solutions focuses on products certified by DPL Labs, and has been selected as a DPL Labs Partner.
In addition, Future Ready Solutions employs a national network of local rep firms to provide local tech support and service.
To learn more, visithttps://futurereadysolutions.com/.

Josh is a home's best friend. And like a dog, Josh is intelligent, responsive, and learns his owner's commands. While other smart home control systems only know one trick, Josh combines all aspects of smart homes into one friendly, well-trained responder. Josh is your companion, and always happy to see you come home.
To learn more, visithttps://www.josh.ai/.

Legrand is the global specialist in electrical and digital building infrastructures. Its comprehensive offering of solutions for commercial, industrial and residential markets makes it a benchmark for customers worldwide. The Group harnesses technological and societal trends with lasting impacts on buildings with the purpose of improving life by transforming the spaces where people live, work and meet with electrical, digital infrastructures and connected solutions that are simple, innovative and sustainable. Drawing on an approach that involves all teams and stakeholders, Legrand is pursuing its strategy of profitable and responsible growth driven by acquisitions and innovation, with a steady flow of new offerings—including products with enhanced value in use (faster expanding segments: datacenters, connected offerings and energy efficiency programs). Legrand reported sales of €7.0 billion in 2021. The company is listed on Euronext Paris and is notably a component stock of the CAC 40 and CAC 40 ESG indexes.
To learn more, visit https://www.legrandgroup.comwww.legrand.us

MantelMountis the ultimate solution for high-on-the-wall television mounting (such as over a fireplace). MantelMount allows anyone to easily pull the TV down and away from the wall to eye level, then swivel it left or right for the perfect viewing experience. The product's unique functionality and design has earned it numerous accolades: at CES 2020, the new MantelMount MM860 won theCTAMark of Excellence award. At CEDIA 2019, the MM860 received both aResidential SystemsBest of Show Award and aCE ProBEST Product Award.
To learn more, visitwww.mantelmount.com.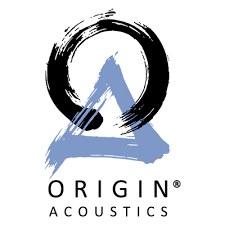 Origin Acoustics is the only manufacturer that is solely focused on developing new premium architectural loudspeakers and electronics. Our team invented the concept of architectural audio over forty years ago, and that innovative spirit lives on today in all of our products.
To learn more, visithttps://www.originacoustics.com.

Primex provides premium WiFi transparent engineered plastic enclosures for the connected home. They help service providers, builders and integrators manage the transition to broadband and smart home installations with less cost, and greater flexibility and adaptability.
To learn more, visithttps://primex.com.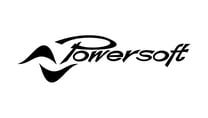 Powersoft is an Italian company specializing in the design, production and marketing of a wide range of professional high-end patented technologies for the professional audio market such as power amplifiers, loudspeaker components and software for use primarily in installed and live sound applications.
Since 1995, Powersoft is a leader in the realm of audio, standing for passion, creativity and innovation. The three founders Luca Lastrucci, Claudio Lastrucci and Antonio Peruch started this business in a small kitchen in Florence, Italy – and since then company's operation has led to many innovations. These innovations have enriched peoples' entertainment experiences.
To learn more, visithttps://www.powersoft.com.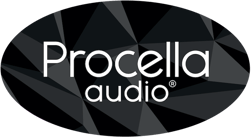 Originally created specifically for the DTS reference theater in London, Procella offers a complete lineup of ultimate loudspeakers and subwoofers for high-resolution audio and high-performance theaters. Advanced technology and pro audio componentry enable Procella speakers to play louder and cleaner than conventional loudspeakers, with unsurpassed accuracy. Our scalable concept delivers reference level performance in any size room, from living rooms to dedicated theaters and even small cinemas.
To learn more, visithttps://procella.audio/.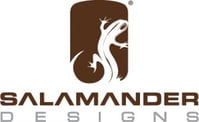 Salamander Designs, Ltd. is a leading manufacturer of premium quality, highly customizable furniture for residential and commercial audio/video integration that complements any space. Heralded for fusing visual design with functional engineering and advanced manufacturing methods, Salamander's advanced product lines feature a high level of configurability and adaptability that allow users to best meet their present and future needs. Salamander's A/V furniture lines include the Chameleon Collection, the Archetype System, the Synergy System and theater/lounge seating solutions. Salamander also makes a wide variety of accessory products that complement their A/V furniture. Built-to-order products are made in the USA and quick ship within days.
To learn more, visithttp://www.salamanderdesigns.com/.

Savant is a recognized leader in home control and automation, and one of the fastest-growing Smart Home companies in the luxury and mid-market. Savant's powerful technology brings the four pillars of automation – climate, lighting, entertainment and security – together in a single application interface for the homeowner. This comprehensive whole-home control, termed The Single App Home, delivers the premium experience in all of Home Automation and is offered through both an iOS and Android application. Today, Savant is deployed in some of the most valuable mansions, yachts and castles across the globe, and the company is increasingly making the award-winning Savant Home system available to a broader set of customers through its affordable Smart Line of products. Headquartered in Hyannis, Mass., Savant has offices in San Francisco and Salt Lake City, and an experience center in New York. Savant Systems are sold globally through a network of Certified Savant Home Integrators and through Magnolia Design Centers.
To learn more, visithttp://www.savant.com.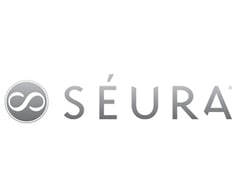 Séura is a designer technology company that designs and builds TV Mirrors, Outdoor TVs, Indoor Waterproof TVs and Lighted Mirrors for modern homes, hotels, and other commercial venues. Séura was founded in 2003 by Tim and Gretchen Gilbertson, who set out to bridge the gap between technology and design.
To learn more, visitwww.seura.com.

For over 60 years, Speco Technologies has provided the latest innovations in video surveillance with its SecureGuard® video management system, IP cameras with its patented intensifier technology delivering exceptional low light performance and electronic accessories, as well as the highest quality audio products for residential and commercial use. Speco is committed to providing affordable, dependable merchandise, delivering world-class customer service, and offering extensive product training, technical and marketing support. Speco continues to be an innovator in both the residential and commercial areas of CCTV and Audio promoting growth for its customers.
To learn more, visit https://www.specotech.com/.

Somfy has been improving everyday life for more than 270 million people by designing and manufacturing intelligent motorization solutions for interior window coverings and exterior solar protections. Somfy innovates to automate and connect shades, blinds, draperies, awnings, rolling shutters, exterior screens, and pergolas for commercial and residential buildings in 58 countries across the globe. With 170+ million motors produced over the last half-century, Somfy is committed to creating reliable and sustainable solutions that promote the best way of living and well-being for all.
To learn more, visithttp://www.somfysystems.com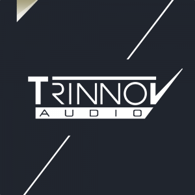 Trinnov Audio designs and manufactures preamplifiers and processors featuring exclusive loudspeaker/room optimization and 3D sound technologies for high-end Hi-Fi & Home Theaters, Professional Studios and Movie Theaters.
To learn more, visit https://www.trinnov.com/.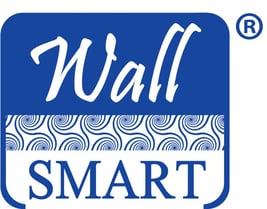 Wall-Smart mounts combine functional control & aesthetic design to seamlessly integrate into any surface. Wall-Smart has implemented a unique mass customization approach, and has proven its ability to provide custom solutions for any 3rd party product launched in the market with a very short turnaround time for almost every world-leading company in the smart building industry.
To-date Wall-Smart has developed custom wall mount solutions for more than 30 manufacturers, representing over 800 solutions.
To learn more, visitwww.wall-smart.com.

West Penn Wire (WPW) designs and manufactures wires, cables, harnesses and related products for small, mid-size and Fortune 500 companies worldwide, as well as for higher education, healthcare and government organizations, and houses of worship.
Our engineering and manufacturing excellence enables customers to obtain solutions that meet the most demanding requirements for audio, video, security and networking applications. To help meet customers' wire and cabling needs, we also offer value-added services, including custom labeling (barcodes, logos, private labeling), special packaging and custom kitting. With distribution centers located strategically throughout the country, WPW products can reach customers' places of business or jobsites quickly.
To learn more, visithttps://www.westpennwire.com/.