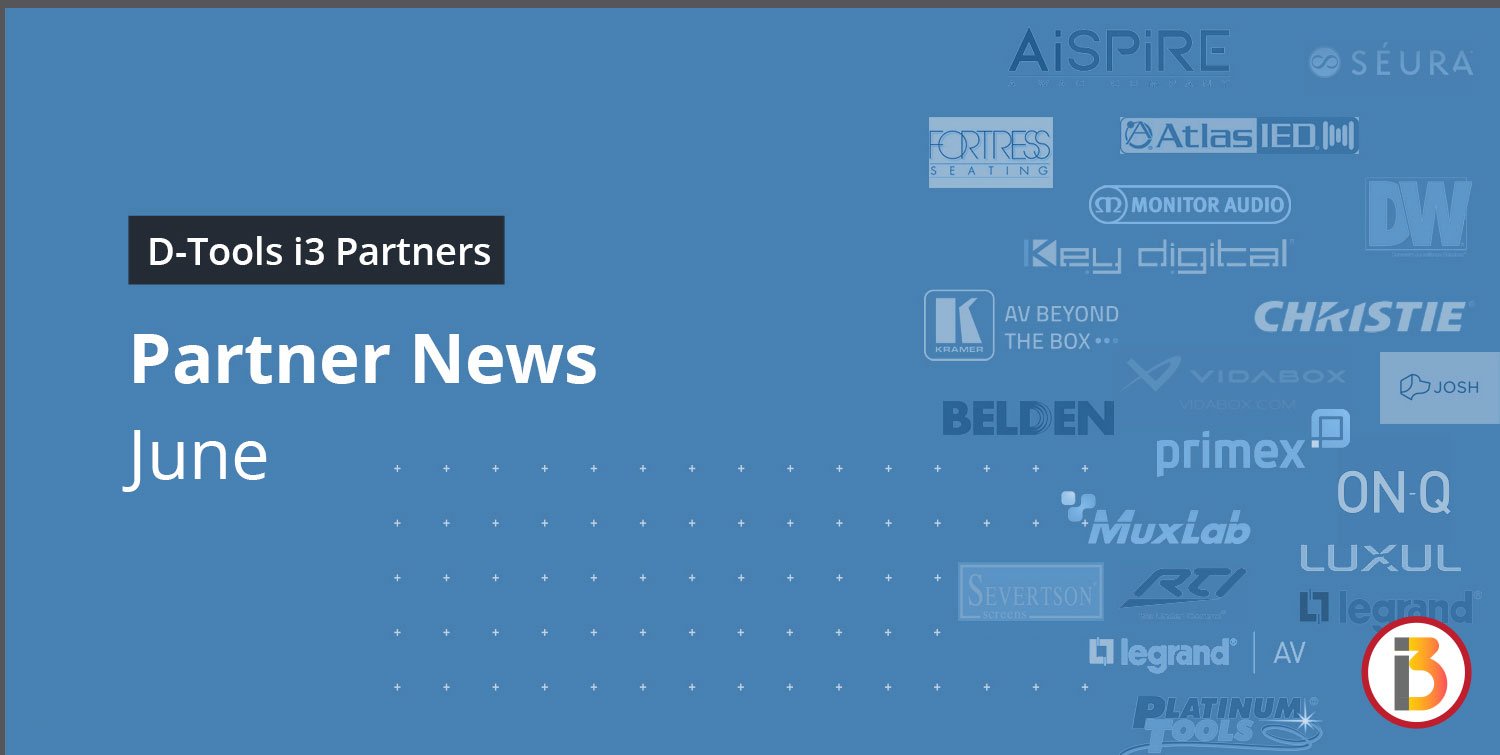 The D-Tools i3 Program provides comprehensive data from leading manufacturers to D-Tools software users at no charge to the user. D-Tools i3 Partners understand the importance of providing current, quality product specifications in order to better support their dealers in their client engagements. We would like to welcome our new and returning i3 Program partners, whose product data is available to all System Integrator users free-of-charge.
---
NEW PARTNERS

Founded in 2020, our team brings Apex Technologies US to the forefront of the industry. We distribute key European brands at the highest end of the market utilizing the cutting edge of technology. We work tirelessly behind the scenes from project conception through to installation and beyond to ensure that our partners can go about their business with relative ease. We are here to help you win, realise and enjoy your projects.
To learn more, visit https://www.apex-tech.us/.

CATS - Complete Acoustic Treatment System is a British brand specializing in compact, high performance acoustic treatment design services, control panels and accessories for residential and commercial room acoustic applications. Complete Acoustic Treatment System – Optimizing Audio.
To learn more, visit https://www.c-ats.co.uk/.

Clear Pixel is a Memphis area-based LED company, founded in 2016. Their mission is to provide the highest quality video walls to fit any size room at the most affordable prices possible. Clear Pixel's LED video walls can be found in hundreds of church and businesses across the United States. New innovations continually bring new products to the Clear Pixel product line allowing our customers to see the difference an LED video wall can make.
To learn more, visit www.clearpixel.com.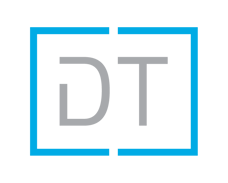 Display Technologies hand craft our bespoke projection screens and accessories at our dedicated production facility in the United Kingdom. Every solution we offer has been meticulously designed and tested to ensure that it combines peerless technical performance with easy installation and reliable day to day operation.
DT Screens comprehensive range of fixed frame and motorized masking screens offer total flexibility in size and aspect ratio. We are specialists in bespoke solutions such as art masking, special frame finishes and colours. All screens benefit from our acoustic transparent image surfaces as standard. Display Technologies are experts in incorporating projection in to your projects.

Our easy to use isolation portholes and folding mirror products are a core solution when working with the breed of laser projection solutions that allow total flexibility in orientation of the projector. DT Screens are already a feature component of some of the highest performance home cinemas. Choose DT Screens to maximize the performance of your chosen projector for years to come.
To learn more, visit https://displaytechnologies.co.uk/.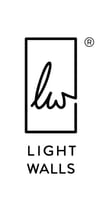 LightWalls creates immersive and dynamic LED based lighting solutions for creative, residential, and commercial applications.
To learn more, visit https://www.lightwalls.co.uk/
s

Jabra is a world leading brand in audio, video, and collaboration solutions – engineered to empower consumers and businesses. Proudly part of the GN Group, we are committed to letting people hear more, do more, and be more than they ever thought possible. Jabra engineering excellence leads the way, building on 150 years of pioneering work within the GN Group. This allows us to create integrated tools for contact centers, offices, and collaboration that help professionals work more productively from anywhere; and true wireless headphones and earbuds that let consumers better enjoy calls, music, and media. The GN Group, founded in 1869, operates in 100 countries and delivers innovation, reliability, and ease of use.
To learn more, visit www.jabra.com.

For 25 years, NETGEAR has pioneered advanced networking technologies for homes, businesses, and service providers. Our commitment to the Pro AV industry is unparalleled from our switches that are engineered for AV over IP to a dedicated Pro AV team to help you every step of the way. Our AV Line series of M4250 switches was designed with input from AV Professionals. The result is a line of switches built from the ground up to support 1Gb audio and video over IP with customized hardware and software with dedicated service and support. And of course we also have a robust set of WiFi products setting the standard for wireless performance.
To learn more, visit https://www.netgear.com/.



At Sony, we've been working alongside professionals for over 50 years. It is through the experiences of working together, forging strong business partnerships that we strive to understand our customers' needs and the challenges they face. Together with our market-leading technologies and expertise, we develop custom solutions to enable individuals across various industries to bring their ideas forward. Collaboration and innovation are at the heart of everything we do. We are committed to making your aspirations a reality. Live Your Vision.
To learn more, visit https://www.sony.com/en/.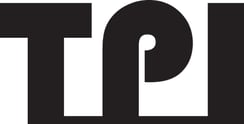 About TPI Cinema - TPI Products; designed and built to offer a lifetime of unparalleled performance.
Our team of world-class engineers led by Giles Smith, design and build equipment which offers you; simply the best performance on the planet.

Our Products are built from the finest advanced- materials available. They are manufactured in England to precise military specifications and tolerances, giving you outstanding value for money and a lifetime of unparalleled performance.

There's no toys here. Buy once. Buy products made to last. Buy quality. Buy Precision. Buy with your heart and with your head.

Buy the best in the world.

Buy TPI....
To learn more, visit https://www.tpi.co.uk/.
---
RETURNING PARTNERS

AtlasIED is the combination of two widely recognized leaders in the commercial audio world, Atlas Sound and Innovative Electronic Designs (IED). Both companies have been collaborating for decades and have grown to be two of the most successful commercial audio manufacturers.
Atlas Sound has become the largest commercial audio provider spanning small businesses to the largest enterprises while Innovative Electronic Designs (IED) has been known as the leader in mass notification systems in airports, corporations, and government institutions. For 80+ years, both companies have been installed in more than one million businesses. In 2009, Atlas Sound and IED became sister companies operating independently with combined oversight at the executive management level. As technologies continued to integrate together, both organizations united forces. In 2015, Atlas Sound and IED combined our sales, marketing, and support teams. Today, AtlasIED provides better service to you and the various market segments that we serve.
To learn more, visit www.atlasied.com.

Founded in 2009 and staffed by former integrators, BlackWire Designs stands out as a unique distributor in the custom installation industry. Headquartered in Phoenix, BlackWire Designs utilizes integrated software to deliver exceptional sales and systems support to dealers around the world, whenever they need it — whether it's after hours or on weekends. Its experienced team members are on hand to assist customers in finding the perfect products and software to ensure that their business' day-to-day operations run smoothly and efficiently. BlackWire Designs is also home to an extensive driver marketplace, offering dealers a range of third-party integration capabilities for the Control4 and URC platforms.
To learn more, visit blackwiredesigns.com.

From its headquarters located southwest of St. Louis, Missouri, Lowell engineers and manufactures rack, power and audio products for the professional AV, custom installation and broadcast markets. Company history dates from 1947 when founder Ben Lowell pioneered the idea of using a loudspeaker ceiling baffle to balance sound distribution throughout large spaces. Today the Lowell family continues that work with a highly experienced sales and engineering team to convey that same spirit of innovation in developing high performance, value-based products for the professional sound and communications industry.
To learn more, visit https://www.lowellmfg.com/.

Sharp Electronics Corporation is the U.S. subsidiary of Japan's Sharp Corporation. Sharp is a worldwide developer of one-of-a-kind home appliances, networked multifunctional office solutions, professional displays and smart office technologies. Sharp has been named to Fortune magazine's 2020 World's Most Admired Company List, a ranking of the world's most respected and reputable companies.
To learn more, visit https://business.sharpusa.com/.

OUR COMPANY SPECIALIZES in creating commercial-grade networks that address the demands of advanced control and automation technologies in connected residential, commercial, and luxury marine environments. We design custom plug and play network systems tailored specifically for each and every project we encounter. We provide support on our systems like no other, literally giving you end to end, white glove service and configuration changes from the moment your system is delivered to a full year after.
Our end goal with every single job is to find the most cost effective way to deliver a system that will surpass your expectations, while keeping a very low TCO (total cost of ownership) for the end user. These systems have to work, and they have to work well 24/7. It's our business to make this happen, leaving you free to deal with more important issues. As far as the network goes, we've got you covered.
Our systems are comprised of some of the best gear in the industry. Each component of our networks has been hand picked for reliability, performance and cost effectiveness. We only partner with the best in the industry, check out our partners. While you're at it, check out our testimonials page too. See what others think about WhyReboot!
To learn more, visit www.whyreboot.com.