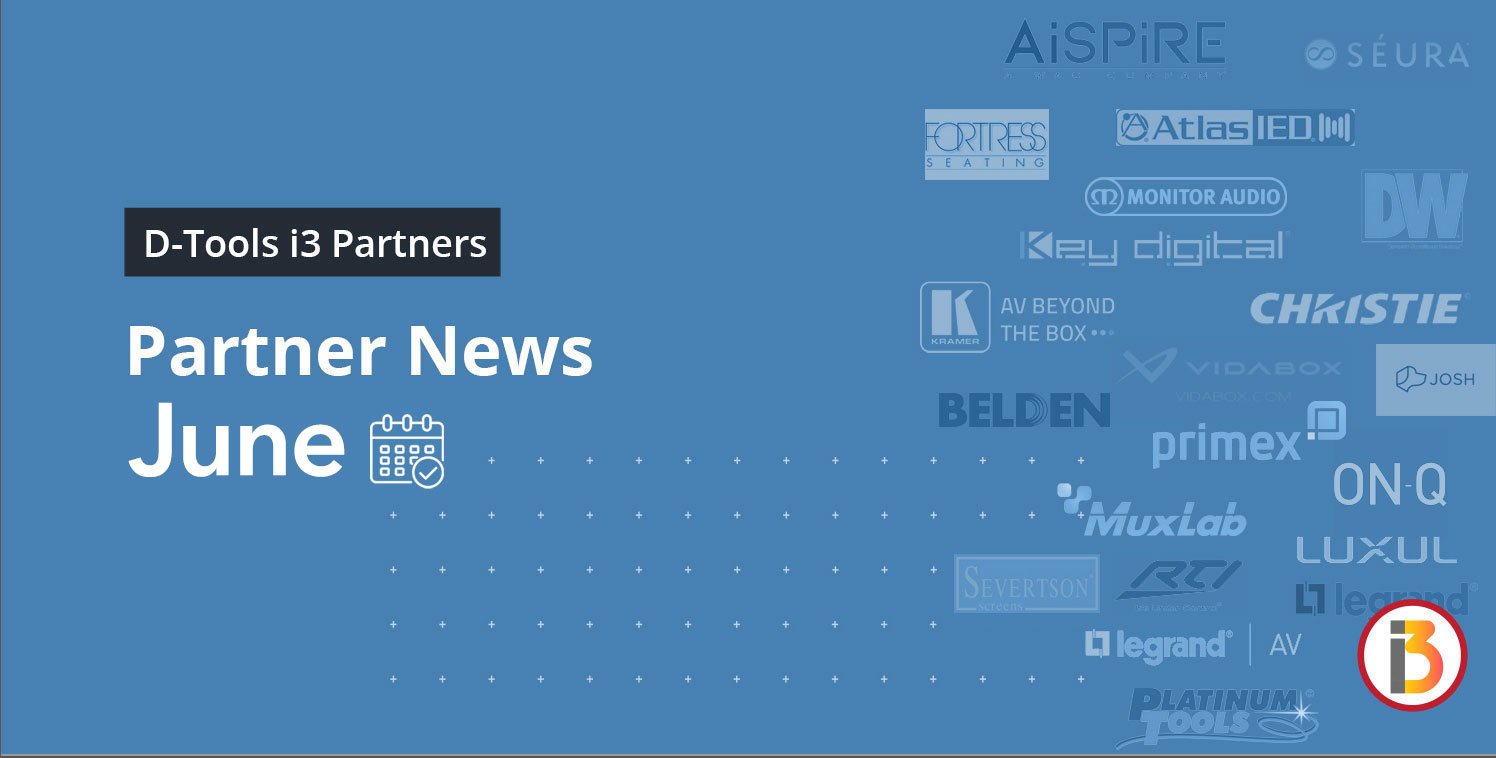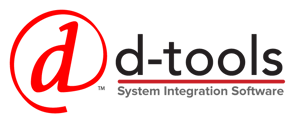 The D-Tools i3 Program provides comprehensive data from leading manufacturers to D-Tools software users at no charge to the user. D-Tools i3 Partners understand the importance of providing current, quality product specifications in order to better support their dealers in their client engagements. We would like to welcome our new and returning i3 Program partners, whose product data is available to all System Integrator users free-of-charge.
---
NEW PARTNERS

Established in 2006, HDANYWHERE (a trading name of HD Connectivity Ltd) is a smart home AV technology company based in Malvern, Worcestershire, England.

Focused on audiovisual connectivity and universal control solutions for the residential and light commercial markets. Our core product lines are centralised video and audio signal distribution and amplification and systems - featuring HDA's patented integrated universal controller technology.


In addition, a range of complimentary connectivity products are also available, which include short and long range HDMI interconnects, long range HDMI extension with control, HDMI signal management tools, HDMI installation problem solving devices and audio accessories.
To learn more, visit https://hdanywhere.com/.

As the only end-to-end network and electrical infrastructure solution provider, Panduit understands requirements of today's advanced, global enterprise. From the data center and office to the plant floor and production line, we provide complete solutions, optimized to work together so you get the most out of your infrastructure investment.
To learn more, visit https://www.panduit.com/.

Simply45® is the industry-leading brand for RJ45 modular plug innovation and performance solutions.
Our founders are leading developers and manufacturers of twisted pair cabling and RJ45 connections. They have been leaders in Category cable development for over 20 years and have over 100 years of combined experience with twisted-pair cabling and RJ45 modular plugs. They also pioneered the development of HDBaseT® Category Cables which were the first-time industry-standard category cables that were re-engineered to improve networking performance required to support new generation LAN cable applications.
To learn more, visit https://simply45.com/.

Structured Cable Products Inc. ('SCP'), headquartered in Ft. Lauderdale, Florida USA, is a leading manufacturer, developer, and global supplier of low voltage cables and accessories for the Custom Installation, AV, DataCom, and Security markets. SCP has three warehouse locations in the USA and a distribution warehouse in The Netherlands, Europe. SCP is a global brand sold through distribution partners that share SCP's strong commitment to high quality products, competitive pricing, large product selection, and premium service. Structured Cable Products Inc is a member of CEDIA, Avixa, and HDBaseT.
To learn more, visit https://scpcat5e.com/.
---
RETURNING PARTNERS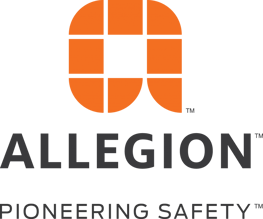 While Allegion is a new name in the security industry, we are not new. For over a century, we have kept people safe and secure with category leading products. From inventing the "panic release bar" exit device in 1908 to pioneering the first-ever electric-controlled lock, our brands have been innovators for almost as long as people have locked doors. Their entrepreneurial spirit is at the core of who we are.
As an independent Allegion, we are able to unlock our company's true potential. By tapping into that entrepreneurial spirit that has made us the leader in mechanical security, we will continue to drive forward and integrate tomorrow's electronic solutions into everything we do. Our long history of expertise in the commercial industry enables us to have better quality, stronger, and safer products for our residential customers. Together, with the power and passion of our global employees, we will realize Allegion's full potential as we continue to be a leader in the global safety and security industry.
To learn more, visit https://www.allegion.com.

Founded in 2009 and staffed by former integrators, BlackWire Designs stands out as a unique distributor in the custom installation industry. Headquartered in Phoenix, BlackWire Designs utilizes integrated software to deliver exceptional sales and systems support to dealers around the world, whenever they need it — whether it's after hours or on weekends. Its experienced team members are on hand to assist customers in finding the perfect products and software to ensure that their business' day-to-day operations run smoothly and efficiently. BlackWire Designs is also home to an extensive driver marketplace, offering dealers a range of third-party integration capabilities for the Control4 and URC platforms.
To learn more, visit blackwiredesigns.com.

Clear Pixel is a Memphis area-based LED company, founded in 2016. Their mission is to provide the highest quality video walls to fit any size room at the most affordable prices possible. Clear Pixel's LED video walls can be found in hundreds of church and businesses across the United States. New innovations continually bring new products to the Clear Pixel product line allowing our customers to see the difference an LED video wall can make.
To learn more, visit www.clearpixel.com.

From its headquarters located southwest of St. Louis, Missouri, Lowell engineers and manufactures rack, power and audio products for the professional AV, custom installation and broadcast markets. Company history dates from 1947 when founder Ben Lowell pioneered the idea of using a loudspeaker ceiling baffle to balance sound distribution throughout large spaces. Today the Lowell family continues that work with a highly experienced sales and engineering team to convey that same spirit of innovation in developing high performance, value-based products for the professional sound and communications industry.
To learn more, visit https://www.lowellmfg.com/.
Crafted with the consumer in mind and paired with Peerless-AV's over 80 years of expertise as an AV solutions manufacturer, Neptune™ Outdoor TVs are all weather rated, from rain and snow to hot temperatures and beyond, while providing an optimal viewing experience from all angles. Neptune Outdoor TVs by Peerless-AV® make outdoor entertainment a maintenance-free luxury for all to enjoy.
To learn more, visit https://neptunetv.com/.

QSC is a globally recognized manufacturer of audio solutions for huddle rooms to stadiums—and everything in between. Our systems make it easy for your team to design and integrate flexible, scalable solutions and deliver the native IT integration and standards-based technology your customers expect. This is AV built for IT.
To learn more visit, http://www.qsc.com.

Sharp Electronics Corporation is the U.S. subsidiary of Japan's Sharp Corporation. Sharp is a worldwide developer of one-of-a-kind home appliances, networked multifunctional office solutions, professional displays and smart office technologies. Sharp has been named to Fortune magazine's 2020 World's Most Admired Company List, a ranking of the world's most respected and reputable companies.
To learn more, visit https://business.sharpusa.com/.

Toroidal isolation power transformers by Torus Power are the world's finest clean power source for audio, video, and control systems. Dramatically increasing performance levels of connected AV components from video displays to amplifiers and powered speakers, Torus Power products utilize Plitron Manufacturing's patented NBT technologies and medical-grade toroidal isolation transformers to eliminate virtually all power-line noise artifacts and protect equipment from potentially damaging AC power line events while increasing system reliability and extending product life. Torus Power products deliver higher levels of instantaneous current which ensures that dynamic components and high-performance systems are never compromised, nor starved for power.
Built to rigorous specifications under Plitron Manufacturing's ISO 9001 quality control system in Toronto, Canada, Torus Power's toroidal transformers—the heart of the Torus Power product line—utilize similar technologies as those found in leading AV amplifiers as well as in industrial, medical, broadcast, telecommunications, IT, power conditioning, and energy management applications.
To learn more, visit www.toruspower.com.

OUR COMPANY SPECIALIZES in creating commercial-grade networks that address the demands of advanced control and automation technologies in connected residential, commercial, and luxury marine environments. We design custom plug and play network systems tailored specifically for each and every project we encounter. We provide support on our systems like no other, literally giving you end to end, white glove service and configuration changes from the moment your system is delivered to a full year after.
Our end goal with every single job is to find the most cost effective way to deliver a system that will surpass your expectations, while keeping a very low TCO (total cost of ownership) for the end user. These systems have to work, and they have to work well 24/7. It's our business to make this happen, leaving you free to deal with more important issues. As far as the network goes, we've got you covered.
Our systems are comprised of some of the best gear in the industry. Each component of our networks has been hand picked for reliability, performance and cost effectiveness. We only partner with the best in the industry, check out our partners. While you're at it, check out our testimonials page too. See what others think about WhyReboot!
To learn more, visit www.whyreboot.com.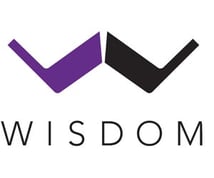 Wisdom Audio was founded in 1996 with one goal in mind, to create the world's finest loudspeakers unbound by limitations of current technologies and past design. Wisdom's proprietary large scale thin film planar-magnetic transducers, electronic crossovers in place of passive designs, and innovative woofer designs were all developed to solve problems inherent in the limitations of traditional designs and how they interact with the listening room. The result is an experience like no other.
Our passion to provide high end expressions of our art encompasses contemporary home entertainment requirements including multi-channel designs. Whether your interest is in traditional two channel music reproduction or multichannel music and film playback, there is a Wisdom system to address your needs.
Wisdom Audio… Never settle for anything less.
To learn more, visit http://www.wisdomaudio.com.