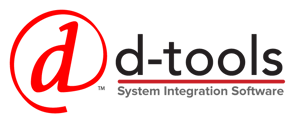 The D-Tools i3 Program provides comprehensive data from leading manufacturers to D-Tools software users at no charge to the user. D-Tools i3 Partners understand the importance of providing current, quality product specifications in order to better support their dealers in their client engagements. We would like to welcome our new and returning i3 Program partners, whose product data is available to all System Integrator users free-of-charge.
---
NEW PARTNERS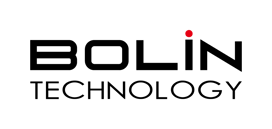 Bolin Technology designs and distributes high-performance industrial and professional grade integrated pan, tilt, and zoom cameras in Pro AV, Broadcast, and Remote Video applications. Bolin Technology brings together the latest in high-definition imaging, precision engineered controls and performance-driven design to deliver the most durable, intelligent, PTZ video products. U.S. headquarters is in Brea, California, where Bolin provides full sales and support for all its video products.
To learn more, visit www.bolintechnology.com.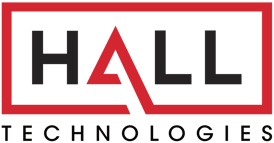 As the world becomes increasingly interconnected, it's essential to have the right technology to live, work and play. Hall Technologies is an industry leader in Pro AV, and for more than three decades we've been delivering top quality, highly reliable and affordable end-to-end solutions across a wide range of verticals.
Our company is established on a foundation of research and innovation, making us the preferred brand for both standardized and customized solutions. Our holistic approach gives our customers a versatile, one-stop shop to meet their pro AV needs. Additionally, we are proudly a Native American Owned Company.
Our new state-of-the-art experience center is centrally located in Dallas, TX in order to best serve our customers across all locations.

LYNN has been servicing the communications industry with an unmatched dedication to integrity, quality and commitment to customers since 1964. We specialize in standard and custom cable assemblies, patch panels, wallboxes and other low-voltage installation accessories.
To learn more, visit https://www.nsiindustries.com/

Headquartered in Eden Prairie, Minnesota, Williams AV designs and manufactures Pro AV assistive communication and consumer-based audio-video technology designed for inclusion and engagement. Williams AV believes that understanding is more than just hearing the words someone is speaking. When technology improves intelligibility and visibility, people can engage in every aspect of communication.
The company pioneered assistive listening systems in 1976 to help people who are hard of hearing. Since then, the company has expanded its product portfolio to include wireless intercom and systems supporting human interpretation to enhance interpersonal communication. Williams AV, whose name is synonymous with innovation, quality, and service, has a global network of distributors and integrators spanning over 60 countries. This network designs and installs the products in venues ranging from classrooms and courtrooms to houses of worship and stadiums, while consumer products are used daily in homes worldwide.
To learn more, visit www.williamsav.com.
---
RETURNING PARTNERS

Anthem is a leading manufacturer of award-winning high-end electronics for music, home theater, and distributed sound systems sold internationally under the brand names Anthem and Anthem Statement. Anthem products are used at all levels of music reproduction and allow you to virtually "be there" every time you listen to a favorite piece of recorded music or experience the excitement of surround-sound home theater.
To learn more,https://www.anthemav.com/

AudioQuest's founder and chief designer, William E. Low (Bill), sees AudioQuest as a company that develops tools for enhancing the in-home experience of audio and video entertainment. Be it a speaker cable, HDMI cable or a portable digital audio product, AudioQuest's varied offerings provide value and performance to the retailer and enthusiastic consumer alike.
AudioQuest has been the most significant cable supplier to the high-end specialist market for many years. With its offerings sold in several thousand outlets in over sixty countries, AudioQuest focuses on delivering excellent value and performance in every product the company develops.
To learn more, visit https://www.audioquest.com/.

AVPro Global Holdings and it's associated brands are advancing the way people think about the Audio/Video Industry. Getting our start with display calibration and evolving with the industry to work beyond 4K resolutions, we have become a go to source for new technologies, unique products, and industry training. AVPro Global is an always evolving company, and we are ready for the next step in Audio/Video.
To learn more, visithttps://www.avproglobal.com/.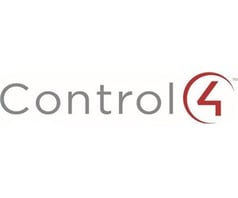 Control4 is a leading automation system for homes and businesses, offering a personalized and unified smart home system to automate and control connected devices including lighting, audio, video, climate control, intercom, and security. Founded in 2003 by Eric Smith, Will West, and Mark Morgan, Control4 debuted at the 2004 CEDIA Expo home technology trade show and released its first products later that year, as an early entrant in the home automation market.
Over 15 years later, the Control4 operating system now interoperates with tens-of-thousands of third-party products, is available in over 100 countries, currently runs in around 475,000 homes, and orchestrates more than 15 million connected devices worldwide. Installation of the Control4 system is done through a network of nearly 6,000 authorized dealers who install the hardware and configure and customize the software to unify and personalize the homeowner's technology.
Control4 was a publicly traded company from 2013 until 2019, when it merged with SnapAV. In 2021, the combined companies formed Snap One. Control4 is the flagship smart home automation brand for Snap One.
To learn more, visit https://www.control4.com.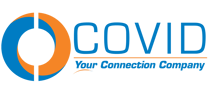 As a leader in the A/V industry, Covid has been manufacturing innovative audio visual connectivity solutions for nearly 40 years. We provide industry leading customer service and quality products at competitive prices. Product offerings include; custom wall plates and panels, cable products, bulk cable, connectors, signal management solutions and many other A/V accessories.
Located in Tempe, Arizona, Covid works with many well-known A/V dealers, distributors and representative firms throughout the U.S. and abroad. Covid products are sold in over 15 different international countries and carried by distributors in Canada, the Middle East and Europe.
To learn more, visithttps://www.covid.com/.

Electronic Custom Distributors originally known as Electronic Component Distributors, is your' only locally owned, locally operated wholesale electronic hardware distributor in Texas. Established June of 1960, we are now in the third generation of family operations, selling and designing home AV, home office network, security, pro-AV and control solutions including sound and video walls. ECD staffs delivery vehicles in every market we serve, and also offer convenient pickup and freight options to fit your needs.
ECD is a proud member of the Powerhouse Alliance, this consortium is a national distribution alliance including only the best locally owned distributors across the US, serving each local market giving us volume buying power while remaining nimble and locally owned and operated.
To learn more, visithttps://www.ecdcom.com/.

For over 20 years the Gallo name has been synonymous with spherical loudspeaker design. Our acclaimed products are designed around spheres, thus eliminating resonance and internal diffraction, the two main causes of loudspeaker distortion.
Quite simply, we produce the world's finest compact speaker systems, blending real hi-fi performance with contemporary industrial design, wrapped up in an installation and decor-friendly package – guaranteed to deliver exceptional, expansive sound to spaces large and small.
To learn more, visit https://galloacoustics.com/.

In the summer of 2010, Sandy Gross, co-founder of two of the most successful speaker lines in the history of the audio industry, announced the launch of a new loudspeaker company, GoldenEar Technology.
The GoldenEar Technology line embodies revolutionary engineering breakthroughs, while adhering to the standards of superb sonic performance, elegant styling and exceptional value that Sandy and his design partners have always used as their personal design benchmarks. GoldenEar's recipe for success is simple: the best products offered only by the best specialty dealers and custom installers -those who share our enthusiasm for great sound and great value.

GoldenEar's products are extremely focused and highly targeted to appeal to discerning buyers who are looking for something more exciting and clearly more desirable than homogenized, mass-market products that have overtaken the speaker market.
To learn more, visit https://www.goldenear.com/.

Established in 2006, IC Realtime is a leading digital surveillance manufacturer serving the residential, commercial, government, and military security markets. With an expansive product portfolio of surveillance solutions, IC Realtime innovates, distributes, and supports global video technology.
To learn more, visit https://icrealtime.com/.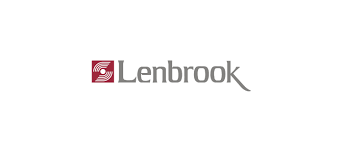 Lenbrook Americas markets a full range of premium solutions for serious audio and video enthusiasts including the latest digital media players, home theatre components, loudspeakers, headphones and lifestyle systems.
Lenbrook Americas, a wholly owned subsidiary of Lenbrook International, is responsible for the sales and marketing of NAD Electronics, PSB Speakers, Bluesound and DALI in both the U.S. and Canada. Additionally, it also distributes Tivoli Audio and Master & Dynamic in Canada.
To learn more, visithttps://lenbrook.com/.

With its headquarters located in Colorado Springs, Colorado, Liberty AV Solutions is an AV supplier of solutions-­‐based products ranging from bulk cable and connectors to custom plates, panels, racks, and signal distribution devices manufactured by its Intelix division.

Founded in 1961, Lutron Electronics is headquartered in Coopersburg, Pennsylvania. From dimmers for the home, to lighting management systems for entire buildings, the company offers more than 15,000 energy-saving products, sold in more than 100 countries. In the US alone, Lutron products save an estimated 10 billion kWh of electricity, or approximately $1 billion in utility costs per year. The company's early inventions— including the first solid-state electronic dimmer invented by Lutron's founder, Joel Spira—are now at the Smithsonian's National Museum of American History in Washington, DC.
To learn more, visit https://www.lutron.com/.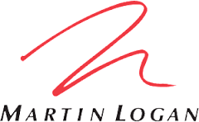 Since 1983 MartinLogan has handcrafted high-performance speakers featuring electrostatic and other thin-film technologies. Their award-winning designs, advanced transducers, and outstanding customer service have long made MartinLogan's amazingly detailed speakers a must have for home theater and music lovers around the world. Located in Lawrence, Kansas, MartinLogan's dedicated in-house design and engineering team carefully creates each speaker to provide unparalleled sound reproduction along with industry-leading aesthetics.
To learn more, visit https://www.martinlogan.com/en/ .

For 25 years, NETGEAR has pioneered advanced networking technologies for homes, businesses, and service providers. Our commitment to the Pro AV industry is unparalleled from our switches that are engineered for AV over IP to a dedicated Pro AV team to help you every step of the way. Our AV Line series of M4250 switches was designed with input from AV Professionals. The result is a line of switches built from the ground up to support 1Gb audio and video over IP with customized hardware and software with dedicated service and support. And of course we also have a robust set of WiFi products setting the standard for wireless performance.
To learn more, visit https://www.netgear.com/.

Nexus 21 is the leader in reliable, ultra quiet, motorized solutions that put technology in motion. From television pop-up and ceiling lifts, to projector and storage concealment mechanisms, to motorized wall mounts, we break down the barriers of conventional design and room orientation with covert integrations for any space.
Our award-winning, precision engineered products are used in a wide variety of environments, from smart homes and commercial projects, to mega yachts and luxury vehicles, and are the quietest, most reliable and easiest to install on the market. Every system is designed and built in the United States and backed by the industry's longest and most extensive warranty, making it the perfect choice for any professional.
To learn more, visithttps://www.tvlift.com/.

NVT Phybridge is the leader in Power over Long Reach Ethernet (PoLRE) using Modern LAN principles and SmartPathPoE™ technology to make IP connections efficient and cost-effective. Our CHARIoT Series of switches help customers modernize to an IP based network, transforming the existing or new infrastructure into an IP path with power. We are a North American-based technology company with global reach dedicated to practical innovation. Our number one priority is bringing innovative and affordable solutions to market that are technologically advanced as well as practical for the customer.
To learn more, visit https://www.nvtphybridge.com/.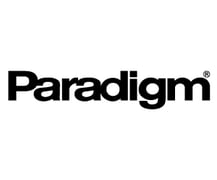 Since 1982, innovative design, advanced materials, in-house manufacturing, and state-of-the-art engineering have made Paradigm an international leader in speaker design. With more than 400 industry awards for audio excellence and numerous rave reviews from around the world, Paradigm is committed to staying at the leading edge of speaker technology, consistently achieving the ultimate in sound for music and home theater.
To learn more, visit https://www.paradigm.com/en/.

From whole-home entertainment to commercial-grade infrastructure, Snap One offers countless solutions for connected homes and businesses. Created out of respect and passion for smart technology, Snap One was founded by technology integrators who saw a better way to do things. We first took on the "Snap" name to represent our mission to make lives easier for our Partners and the customers they serve. Since 2005, we've been making smart solutions for homes and businesses easy – a "snap."
Snap One headquarters are located in Charlotte, North Carolina and Salt Lake City, Utah. The company also has offices in Austin, Texas; Chicago, Illinois; Charlotte, North Carolina; Draper, Utah; Hebron, Kentucky; Irvine, California; Portland, Oregon; San Jose, California; Frankfurt, Germany; Solothurn, Switzerland; York, England; Shanghai, China; Bangalore, India; Belgrade, Serbia; and Melbourne, Australia.
To learn more, visitsnapone.com.

At Sony, we've been working alongside professionals for over 50 years. It is through the experiences of working together, forging strong business partnerships that we strive to understand our customers' needs and the challenges they face. Together with our market-leading technologies and expertise, we develop custom solutions to enable individuals across various industries to bring their ideas forward. Collaboration and innovation are at the heart of everything we do. We are committed to making your aspirations a reality. Live Your Vision.
To learn more, visit https://www.sony.com/en/.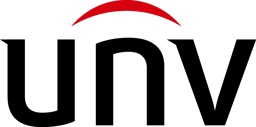 Uniview is the pioneer and leader of IP video surveillance.Firstly introduced IP video surveillance to China, Uniview now is the third largest player in video surveillance in China. In 2018, Uniview has the 4th largest global market share.
Uniview has complete IP video surveillance product lines including IP cameras, NVR, Encoder, Decoder, Storage, Client Software and app, covering diverse vertical markets including retail, building, industry, education, commercial, city surveillance etc.
Our aim is to become a global leader in video surveillance industry which endeavors to build a safer world by providing professional, reliable and cutting-edge products and services.
To learn more, visit https://www.uniview.com/.

Windy City Wire offers integrators HUGE labor savings with our patented RackPack® cable management system. Our innovative SmartWire RackPack carton and transportation devices, combined with our SmartWire Glide® cable lubricant, will increase your job site productivity and safety while drastically reducing your labor costs. SmartWire is proudly Made in America with available stock and fast delivery.
To learn more, visit www.smartwire.com.
WyreStorm is a vertically integrated prime manufacturer of award-winning AV distribution and control solutions for Commercial Pro AV, residential CI and retail markets.
Because the technology matters when it comes to successful AV signal management and true customer satisfaction, WyreStorm's unique multi-platform product offering comprises HDBaseT, HDMI, Fiber and the three AV over IP technologies of our NetworkHD line, for the creation of both single platform and hybrid solutions.
Offering unrivaled interoperability, value and compatibility with the latest 4K standards, WyreStorm solutions offer seamless integration and perfectly tailored, one-manufacturer AV solutions that enable the integrator to provide the right technology for the right application, making every AV project a success.
WyreStorm. Because the Technology Matters.
To learn more, visit www.wyrestorm.com.