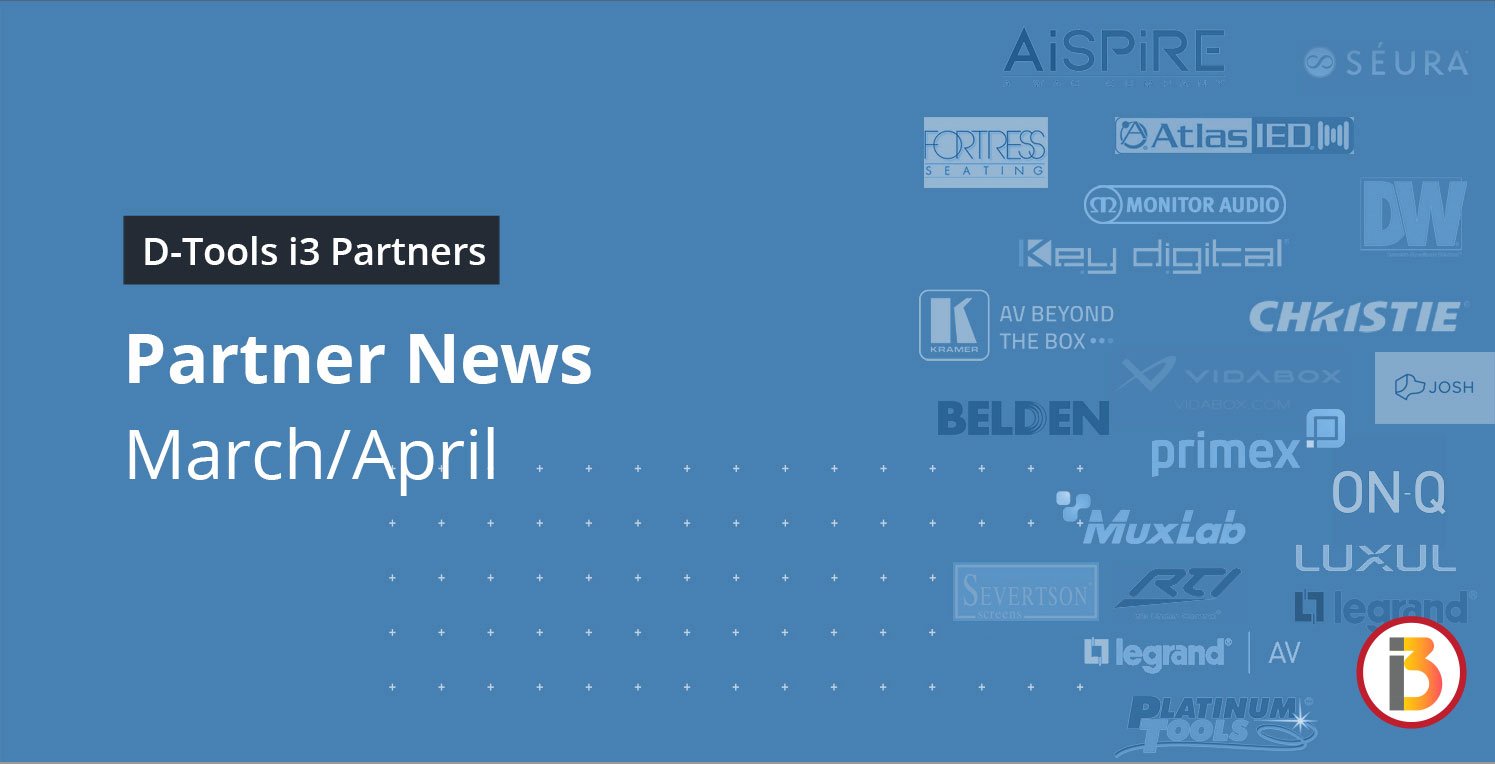 The D-Tools i3 Program provides comprehensive data from leading manufacturers to D-Tools software users at no charge to the user. D-Tools i3 Partners understand the importance of providing current, quality product specifications in order to better support their dealers in their client engagements. We would like to welcome our new and returning i3 Program partners, whose product data is available to all System Integrator users free-of-charge.
---
NEW PARTNERS

AVPro Edge specializes in full bandwidth audio/video distribution, working alongside HDMI, HDBaseT and HDCP, we pride ourselves on developing uniquely engineered solutions for today's integrator. As an original equipment manufacturer, we are so confident with the reliability of our products that we offer an industry leading 10 year manufacturer's warranty. At AVPro Edge, we continue to push audio video technology into the future and make sure our customers receive dependable products along the way.
To learn more, visit https://www.avproedge.com/.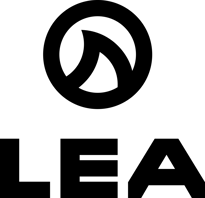 LEA was founded in January 2019 with a drive to introduce technology, not yet seen in the audio industry. We committed ourselves to power, performance, advanced connectivity, and bold, compelling design.
The core of the business lies in merging IoT technology with pro audio amplifiers with a re-imagined way of interacting with and controlling audio devices that is easy to use, requires no external software to purchase or download, and provides a highly secure, remote cloud-based interface.
LEA is made up of industry veterans with over 200 years of combined pro audio experience. Our goal is to serve the AV industry by providing system integrators and installers with the product, tools and technologies that they need to be successful.

Founded in 1961, Lutron Electronics is headquartered in Coopersburg, Pennsylvania. From dimmers for the home, to lighting management systems for entire buildings, the company offers more than 15,000 energy-saving products, sold in more than 100 countries. In the US alone, Lutron products save an estimated 10 billion kWh of electricity, or approximately $1 billion in utility costs per year. The company's early inventions— including the first solid-state electronic dimmer invented by Lutron's founder, Joel Spira—are now at the Smithsonian's National Museum of American History in Washington, DC.
To learn more, visit https://www.lutron.com/.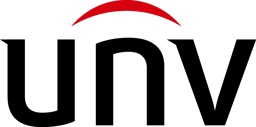 Uniview is the pioneer and leader of IP video surveillance.Firstly introduced IP video surveillance to China, Uniview now is the third largest player in video surveillance in China. In 2018, Uniview has the 4th largest global market share.
Uniview has complete IP video surveillance product lines including IP cameras, NVR, Encoder, Decoder, Storage, Client Software and app, covering diverse vertical markets including retail, building, industry, education, commercial, city surveillance etc.
Our aim is to become a global leader in video surveillance industry which endeavors to build a safer world by providing professional, reliable and cutting-edge products and services.
To learn more, visit https://www.uniview.com/.
---
RETURNING PARTNERS

For over 30 years, AudioQuest's goal has been to create cables that remain truthful to the original signal. By balancing their selection of metals, conductor design, insulation, and geometry, AudioQuest creates cables that achieve the highest level of clarity and purity. AudioQuest offers a wide range of products that balance performance with value. Crutchfield can help you determine which cables best match your system.

Cleerline Technology Group as a company has redefined how optical cable can be installed and terminated. Cleerline glass fibers incorporate a patented polymeric coating that is an integral part of the optical glass fiber. Cleerline fiber optic cables meet—and in most all cases exceed—all requirements for both Multimode and Singlemode fiber optic cabling industry standards. Cleerline fibers are stronger with over 10,000x the bend capability and up to 400x the pull force over standard fiber. Cleerline is safer to work with as it will not penetrate skin or soft tissues, and it is quicker, allowing for terminations that are up to 50% faster compared to other standard glass fibers. Cleerline fiber is compatible with all common connector systems for standard 50/125 Multimode and 9/125 Singlemode fibers. Cleerline fiber is available in today's most common cabling configurations for optical cables and also in a wide variety of optical patch cords that provide superior fiber connections and greater reliability in all applications.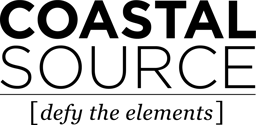 Coastal Source is an innovative manufacturer of high performance outdoor lighting and audio systems with an emphasis on the very highest quality, reliability, & simplicity. Research and development is conducted in the harsh outdoor environments and in our labs in the Florida Keys. Since 2003, Coastal Source has been providing profitable systemized solutions for professional designers and specialty dealers internationally.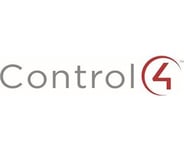 Control4 offers the ultimate home automation solution by making the electronic components and systems you already use on a daily basis work together, seamlessly. By integrating everything from lighting, music, video, climate control, security—even smartphones and tablets—Control4 creates personalized experiences that enhance your life and work with added comfort, savings, convenience and peace of mind.
To learn more, visit www.control4.com.

GoldenEar's founders and their engineering team have literally hundreds of years of combined experience and have created or helped to create many of the world's best-sounding and best-selling loudspeakers. We have joined together again to build our finest speakers ever. We call our newest loudspeaker company GoldenEar Technology because, in our industry, a "golden ear" is someone who hears exceptionally well. Because we do, the industry and audiophile press have consistently praised us over the years for our "golden ears" and all the many loudspeaker accomplishments that our unique talents have helped us to achieve.
The GoldenEar team fully utilizes all its combined experience to deliver more sonic superiority, with performance that is often unequalled in competitors' speakers selling for three, four or five times as much as a comparable GoldenEar speaker. Most importantly, the signature GoldenEar sound is consistent through all of our loudspeakers, regardless of price.
To learn more, visit http://www.goldenear.com.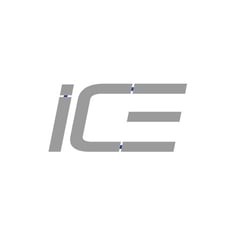 Founded in 2004 by president Brian Rizzo, ICE Cable Systems is a leading manufacturer of premium low-voltage wire and cable products serving the Audio Video, Alarm and Security, Commercial, Electrical Contracting and Data Center channels. The company's products are available to integrators both directly and through more than 50 distributors in North America and internationally. ICE Cable's success is driven by ingenuity and its desire to make superior products that offer more value to installers.
To learn more, visit https://www.icecable.com/.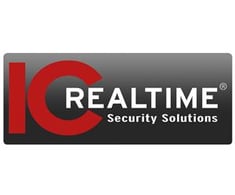 Established in 2006, IC Realtime is a leading digital surveillance manufacturer serving the residential, commercial government, and military security markets. With an expansive product portfolio of surveillance solutions, IC Realtime innovates, distributes, and supports global video technology. Through a partnership with technology platform Camio, ICR created Ella, a cloud-based deep learning solution that augments surveillance cameras with natural language search capabilities, IC Realtime is revolutionizing video search functionality for the entire industry. IC Realtime is part of parent company IC Real Tech, formed in 2014 with headquarters in the US and Europe.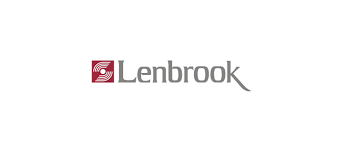 Lenbrook Americas markets a full range of premium solutions for serious audio and video enthusiasts including the latest digital media players, home theatre components, loudspeakers, headphones and lifestyle systems.
Lenbrook Americas, a wholly owned subsidiary of Lenbrook International, is responsible for the sales and marketing of NAD Electronics, PSB Speakers, Bluesound and DALI in both the U.S. and Canada. Additionally, it also distributes Tivoli Audio and Master & Dynamic in Canada.
To learn more, visit https://lenbrook.com/.

With its headquarters located in Colorado Springs, Colorado, Liberty AV Solutions is an AV supplier of solutions-­‐based products ranging from bulk cable and connectors to custom plates, panels, racks, and signal distribution devices manufactured by its Intelix division.
Middle Atlantic Products is part of the Commercial AV division of Legrand, North America, and manufactures exceptional support and protection products to mount integrated AV systems in Residential, Commercial, Broadcast, and Security applications. All of our products are engineered to maximize system reliability and to meet the needs of installers; from thermal considerations and built-in cable management on our racks and enclosures, to pre-installed washers on our rack screws, we build in ways to save time and simplify the job.
To learn more, visit http://www.middleatlantic.com.
NVT Phybridge is the leader in Power over Long Reach Ethernet (PoLRE) using Modern LAN principles and SmartPathPoE™ technology to make IP connections efficient and cost-effective. Our CHARIoT Series of switches help customers modernize to an IP based network, transforming the existing or new infrastructure into an IP path with power. We are a North American-based technology company with global reach dedicated to practical innovation. Our number one priority is bringing innovative and affordable solutions to market that are technologically advanced as well as practical for the customer.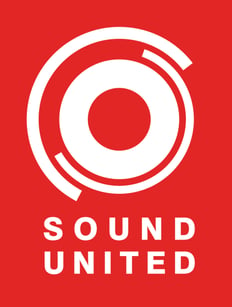 Sound United was founded in 2012 with a simple mission – to bring joy to the world through sound. Today, we're one of the world's largest portfolio audio companies and home to several legendary audio brands—Bowers & Wilkins™, Denon®, Marantz®, Polk Audio, Classé, Definitive Technology, HEOS, and Boston Acoustics®. Each brand boasts its own philosophy and unique approach to bringing home entertainment to life.
With centuries of collective experience, Sound United oversees the design and manufacture of a diverse array of premium audio products, including loudspeakers, sound bars, AV receivers, wireless speakers, amplifiers, turntables, and headphones. We create distinct and memorable listening experiences for a wide range of consumers in more than 130 countries.
To learn more, visit www.soundunited.com.

TRENDnet's vision is to build innovative, easy to use, and reliable Networks People Trust™. TRENDnet solutions network the countless devices which enable your connected lifestyle and workplace. Building award winning networking solutions since 1990, TRENDnet connects you with what you value most.
Founded in Torrance, California, TRENDnet has grown to become a leading global networking hardware brand. From the network core to the periphery, TRENDnet's expansive product portfolio includes Wireless, Wired, Surveillance, Connectivity, and Peripheral device categories. An emphasis on continual improvement and our ISO 9001:2008 quality management certification (click here to view certificate) is an essential component of TRENDnet's success. The TRENDnet brand is consistently recognized for exceptional quality, superior performance, and responsive support.
To learn more, visit http://www.trendnet.com/

Vaddio, a Commercial AV brand of Legrand, founded in 2003, designs, develops and manufactures professional quality PTZ cameras, Pro AV solutions and a full suite of Unified Communication and Collaboration systems for the audiovisual, collaboration and production markets. Vaddio solutions combine enterprise-class performance with system-configured design and are easy to install and easy to use. Backed by industry-leading support, Vaddio products enhance any AV experience by elevating the science of communication with the Art of Easy.
To learn more, visit www.vaddio.com.

Windy City Wire offers integrators HUGE labor savings with our patented RackPack® cable management system. Our innovative SmartWire RackPack carton and transportation devices, combined with our SmartWire Glide® cable lubricant, will increase your job site productivity and safety while drastically reducing your labor costs. SmartWire is proudly Made in America with available stock and fast delivery.
To learn more, visit www.smartwire.com.