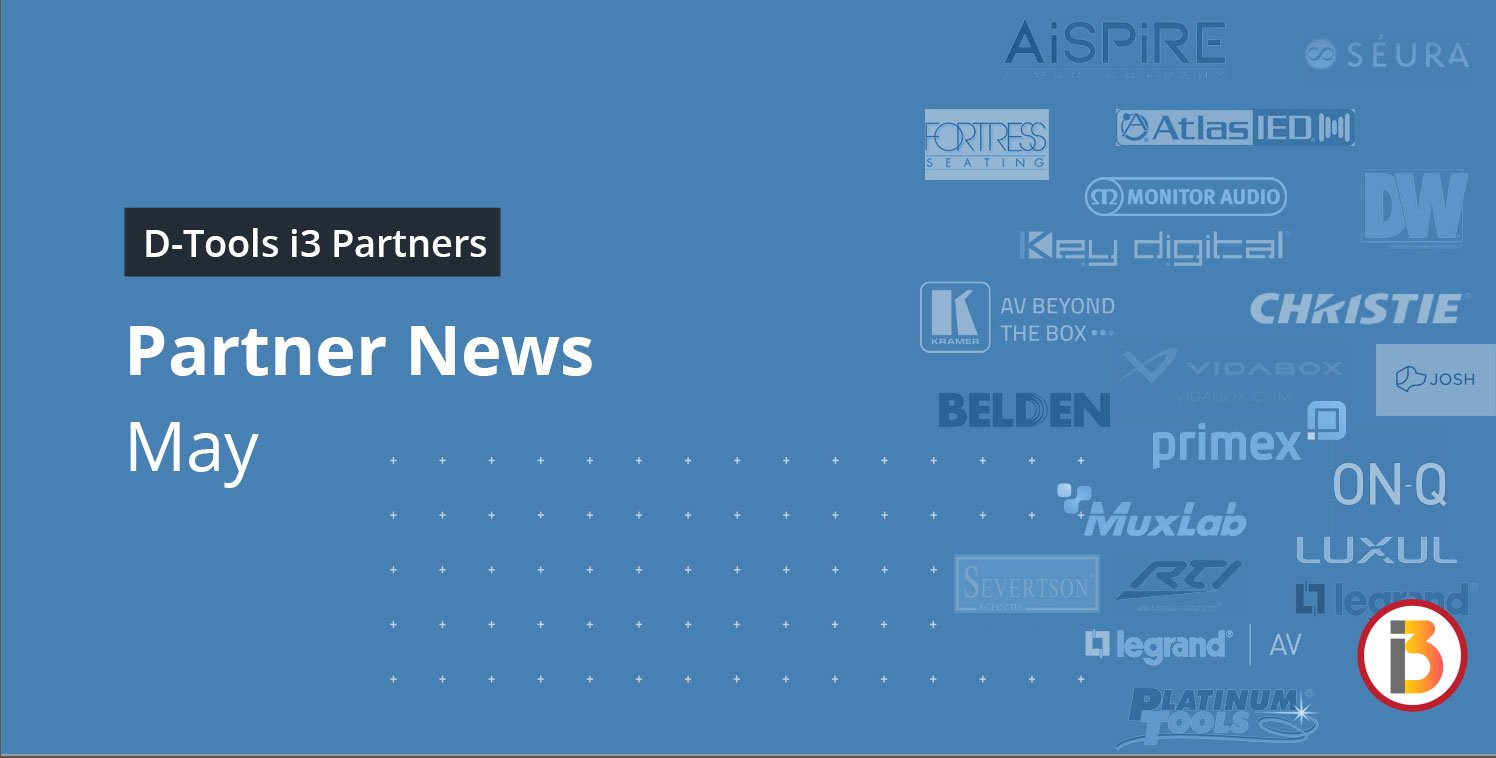 The D-Tools i3 Program provides comprehensive data from leading manufacturers to D-Tools software users at no charge to the user. D-Tools i3 Partners understand the importance of providing current, quality product specifications in order to better support their dealers in their client engagements. We would like to welcome our new and returning i3 Program partners, whose product data is available to all System Integrator users free-of-charge.
---
NEW PARTNERS

Founded in 2020, our team brings Apex Technologies US to the forefront of the industry. We distribute key European brands at the highest end of the market utilizing the cutting edge of technology. We work tirelessly behind the scenes from project conception through to installation and beyond to ensure that our partners can go about their business with relative ease. We are here to help you win, realise and enjoy your projects.
To learn more, visit https://www.apex-tech.us/.

CATS - Complete Acoustic Treatment System is a British brand specializing in compact, high performance acoustic treatment design services, control panels and accessories for residential and commercial room acoustic applications. Complete Acoustic Treatment System – Optimizing Audio.
To learn more, visit https://www.c-ats.co.uk/.

Clear Pixel is a Memphis area-based LED company, founded in 2016. Their mission is to provide the highest quality video walls to fit any size room at the most affordable prices possible. Clear Pixel's LED video walls can be found in hundreds of church and businesses across the United States. New innovations continually bring new products to the Clear Pixel product line allowing our customers to see the difference an LED video wall can make.
To learn more, visit www.clearpixel.com.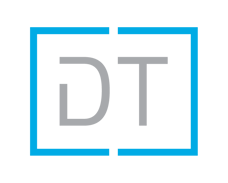 Display Technologies hand craft our bespoke projection screens and accessories at our dedicated production facility in the United Kingdom. Every solution we offer has been meticulously designed and tested to ensure that it combines peerless technical performance with easy installation and reliable day to day operation.
DT Screens comprehensive range of fixed frame and motorized masking screens offer total flexibility in size and aspect ratio. We are specialists in bespoke solutions such as art masking, special frame finishes and colours. All screens benefit from our acoustic transparent image surfaces as standard. Display Technologies are experts in incorporating projection in to your projects.

Our easy to use isolation portholes and folding mirror products are a core solution when working with the breed of laser projection solutions that allow total flexibility in orientation of the projector. DT Screens are already a feature component of some of the highest performance home cinemas. Choose DT Screens to maximize the performance of your chosen projector for years to come.
To learn more, visit https://displaytechnologies.co.uk/.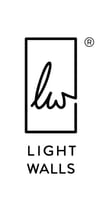 LightWalls creates immersive and dynamic LED based lighting solutions for creative, residential, and commercial applications.
To learn more, visit https://www.lightwalls.co.uk/
s

Jabra is a world leading brand in audio, video, and collaboration solutions – engineered to empower consumers and businesses. Proudly part of the GN Group, we are committed to letting people hear more, do more, and be more than they ever thought possible. Jabra engineering excellence leads the way, building on 150 years of pioneering work within the GN Group. This allows us to create integrated tools for contact centers, offices, and collaboration that help professionals work more productively from anywhere; and true wireless headphones and earbuds that let consumers better enjoy calls, music, and media. The GN Group, founded in 1869, operates in 100 countries and delivers innovation, reliability, and ease of use.
To learn more, visit www.jabra.com.

For 25 years, NETGEAR has pioneered advanced networking technologies for homes, businesses, and service providers. Our commitment to the Pro AV industry is unparalleled from our switches that are engineered for AV over IP to a dedicated Pro AV team to help you every step of the way. Our AV Line series of M4250 switches was designed with input from AV Professionals. The result is a line of switches built from the ground up to support 1Gb audio and video over IP with customized hardware and software with dedicated service and support. And of course we also have a robust set of WiFi products setting the standard for wireless performance.
To learn more, visit https://www.netgear.com/.



At Sony, we've been working alongside professionals for over 50 years. It is through the experiences of working together, forging strong business partnerships that we strive to understand our customers' needs and the challenges they face. Together with our market-leading technologies and expertise, we develop custom solutions to enable individuals across various industries to bring their ideas forward. Collaboration and innovation are at the heart of everything we do. We are committed to making your aspirations a reality. Live Your Vision.
To learn more, visit https://www.sony.com/en/.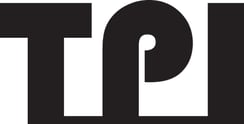 About TPI Cinema - TPI Products; designed and built to offer a lifetime of unparalleled performance.
Our team of world-class engineers led by Giles Smith, design and build equipment which offers you; simply the best performance on the planet.

Our Products are built from the finest advanced- materials available. They are manufactured in England to precise military specifications and tolerances, giving you outstanding value for money and a lifetime of unparalleled performance.

There's no toys here. Buy once. Buy products made to last. Buy quality. Buy Precision. Buy with your heart and with your head.

Buy the best in the world.

Buy TPI....
To learn more, visit https://www.tpi.co.uk/.
---
RETURNING PARTNERS

A global leader in power and data transmission solutions for professional Security, Surveillance, Access Control and Fire applications, Altronix designs and manufactures innovative solutions that integrate disparate infrastructure and maximize overall performance and efficiency. Our comprehensive line of power products and peripherals feature the quality, reliability and unparalleled customer support that have been associated with Altronix for over 35 years – proudly made in the U.S.A and backed by a Lifetime Warranty.
To learn more, visit https://www.altronix.com/.

Anthem is a leading manufacturer of award-winning high-end electronics for music, home theater, and distributed sound systems sold internationally under the brand names Anthem and Anthem Statement. Anthem products are used at all levels of music reproduction and allow you to virtually "be there" every time you listen to a favorite piece of recorded music or experience the excitement of surround-sound home theater.
To learn more,



Biamp Systems is a leading provider of innovative, networked media systems that power the world's most sophisticated audio/video installations. The company is recognized worldwide for delivering high-quality products and backing each product with a commitment to exceptional customer service.
The award-winning Biamp product suite includes the Tesira® media system for digital audio and video networking, Audia® Digital Audio Platform, Devio® huddle room processors, Nexia® digital signal processors, Sona™ AEC technology and Vocia® Networked Public Address and Voice Evacuation System. Each has its own specific feature set that can be customized and integrated in a wide range of applications, including corporate boardrooms, conference centers, performing arts venues, courtrooms, hospitals, transportation hubs, campuses and multi-building facilities.
To learn more, visit www.biamp.com.

Bowers & Wilkins, founded in the U.K. in 1966, has been at the forefront of high-performance audio technology for more than 50 years. Bowers & Wilkins designs and manufactures precision home speakers, headphones, custom installation and performance car audio products that set new standards for innovation and sound quality, earning countless awards and accolades from the world's leading recording studios and musicians. Bowers & Wilkins' reputation is based on the unwavering pursuit of the best possible sound and an unsurpassable music listening experience.
To learn more, visit www.bowerswilkins.com.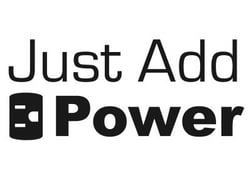 Founded in 1992 by three employees of IBM who were happy to shed their dark suits and red ties, Just Add Power is dedicated to doing tech a little bit differently. Instead of being consigned to the dustbin by planned obsolescence, the company's high-quality Video-over-IP Distribution solutions increase in value over time. By offering new devices that are compatible with previous systems and providing free firmware updates when innovations break, Just Add Power respects our end user's investment in their system. This makes it easy for dealers to engage customers for years of system improvement, while the reliability of the video keeps them coming back for more. Just Add Power is committed to making systems easy to install and easy to use, and our industry-renowned training sessions and technical support team give installers all of the skills and information they need. Whether it's an unlimited matrix of sources and screens, a video wall, or an architectural installation, our revolutionary design philosophy makes it simple to create an AV system that rocks.
To learn more, visit http://justaddpower.com/.

The Leon Speakers Corporation, established in 1995 in Ann Arbor, Michigan, is a worldwide leader in high-performance, audiophile-grade on-wall loudspeakers. Leon Speakers pioneered the design, research and development, and refinement of high-fidelity on-wall loudspeakers. Today, we meticulously handcraft a full range of elegant loudspeaker solutions, seeking to bring immersive home theater experiences into luxury living spaces.
To learn more, visit www.leonspeakers.com.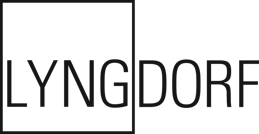 All Lyngdorf Audio components share the technologically advanced DNA of the legendary Steinway Lyngdorf product line, with the additional benefit of flexible connectivity and the ability to be combined with other component brands as you wish.
To learn more, visit https://lyngdorf.steinwaylyngdorf.com/.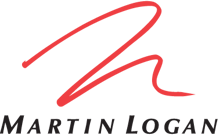 Since 1983 MartinLogan has handcrafted high-performance speakers featuring electrostatic and other thin-film technologies. Their award-winning designs, advanced transducers, and outstanding customer service have long made MartinLogan's amazingly detailed speakers a must have for home theater and music lovers around the world. Located in Lawrence, Kansas, MartinLogan's dedicated in-house design and engineering team carefully creates each speaker to provide unparalleled sound reproduction along with industry-leading aesthetics.
To learn more,

Nexus 21 is the leader in reliable, ultra quiet, motorized solutions that put technology in motion. From television pop-up and ceiling lifts, to projector and storage concealment mechanisms, to motorized wall mounts, we break down the barriers of conventional design and room orientation with covert integrations for any space.
Our award-winning, precision engineered products are used in a wide variety of environments, from smart homes and commercial projects, to mega yachts and luxury vehicles, and are the quietest, most reliable and easiest to install on the market. Every system is designed and built in the United States and backed by the industry's longest and most extensive warranty, making it the perfect choice for any professional.
To learn more, visit https://www.tvlift.com.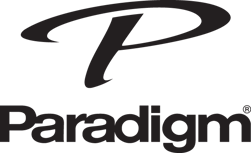 Since 1982, innovative design, advanced materials, in-house manufacturing, and state-of-the-art engineering have made Paradigm an international leader in speaker design. With more than 400 industry awards for audio excellence and numerous rave reviews from around the world, Paradigm is committed to staying at the leading edge of speaker technology, consistently achieving the ultimate in sound for music and home theater.
To learn more, visit

Sharp NEC Display Solutions Ltd. is the leading global provider of professional and commercial visual technology and digital signage solutions, owned jointly by Sharp Corporation and NEC Corporation. Sharp NEC Display Solutions offers one of the broadest visual solutions portfolios in 3 the industry, innovating in LCD displays, lamp and laser projectors, dvLED, 8K and 5G technology, collaboration solutions, calibration tools, IoT and AI driven analytics. Sharp NEC Display Solutions is a trusted name and a total solutions provider with strong ties to industry partners, and has a reputation for quality, reliability, and industry-leading customer support with a range of professional service offerings. Serving a wide variety of markets, the organization's expertise spans retail, enterprise, education, entertainment, transportation, energy and utility, and more.
To learn more, visit www.sharpnecdisplays.com.

Stealth Acoustics is a division of Dimensional Communications, Inc., a premier systems integration company based in Mount Vernon, WA USA. For over 37 years the direct experiences derived from countless systems integration projects have framed everything we do at Stealth Acoustics – in short, even though we are a world-class speaker manufacturer, we have systems integration in our blood and know what works and what doesn't towards a great sounding and reliable system.
As an outgrowth of needing a true-sounding, full-range invisible speaker solution, and finding none up to our expectations, we went into our fabrication shops and began a 2-year R&D cycle to develop our first invisible speaker which we debuted in 2003 to accolades from CEDIA show attendees. Since then we have constantly continued to improve our sound quality, form factoring and ease of installation, culminating – at least for now – in our stunning LRg series of invisible speakers and subwoofers. This continuous improvement based mindset has brought us many past awards from CEDIA Lifestyles (AX3 model), Residential Systems' RESI award (B1630 subwoofer) and the CE TechHome Mark of Excellence Award (FX8 model).
Today we not only offer the best and most reliable invisible speakers, but also amplification and DSP-based processing, all to create a "total systems approach" to totally invisible sound. No other invisible speaker manufacturer has our depth of product offerings or in-field project experience towards solving the invisible speaker performance equation.
Since we think and act like systems integrators, we provide the quality of products, service and support we would expect from one of the best audio manufacturers in the world. It is this combination of experience and passion for being the best the drives us forward, while offering you the comfort and consistency of the best invisible speakers and amplifiers available.
To learn more, visit https://www.stealthacoustics.com/.

Steinway Lyngdorf, the only manufacturer of audio products to win the exclusive endorsement of legendary piano manufacturer Steinway & Sons, provides fully integrated digital audio systems that combine design artistry, exquisite craftsmanship, and perfected technology. Steinway Lyngdorf brings together Steinway & Sons, makers of the world's finest pianos for more than 160 years, and Peter Lyngdorf, one of the most forward-thinking audio innovators of our time.
To learn more, visit www.steinwaylyngdorf.com.

Established in 1995, SurgeX technology was initially developed to ensure the electric field used during Gel electrophoresis remained constant. In 1995 SurgeX announced its presence in the AV industry and has been the technological leader ever since. SurgeX Advanced Series Mode technology combines true surge elimination, EMI/RFI filtration and unsurpassed analytical software to help businesses diagnose, monitor and protect sensitive AV systems.
To learn more, visit http://www.surgex.com.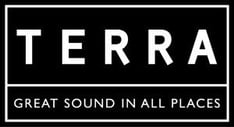 Terra, founded in 1999, specializes in all-climate high performance enclosure and flush mount speakers. Every Terra product is manufactured in Maine and is sold only through residential and commercial installation professionals. With a corporate history that directly links back to the R.T. Bozak Mfg. Company, Terra's products are highly regarded by integration professionals as sounding terrific and withstanding the rigors of all-climate exposure.
To learn more, visit www.Terraspeakers.com.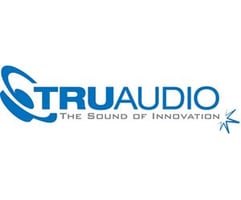 TruAudio designs, creates and manufactures indoor and outdoor speakers that give you movies and music as they were meant to be heard - true to what the original artist intended.
TruAudio audio products are sold exclusively through AV integrators. We are true to our dealers by offering them stellar customer service, lifetime guarantees and competitive pricing.
To learn more, visit www.truaudio.com.

WyreStorm is a vertically integrated prime manufacturer of award-winning AV distribution and control solutions for Commercial Pro AV, residential CI and retail markets.
Because the technology matters when it comes to successful AV signal management and true customer satisfaction, WyreStorm's unique multi-platform product offering comprises HDBaseT, HDMI, Fiber and the three AV over IP technologies of our NetworkHD line, for the creation of both single platform and hybrid solutions.
Offering unrivaled interoperability, value and compatibility with the latest 4K standards, WyreStorm solutions offer seamless integration and perfectly tailored, one-manufacturer AV solutions that enable the integrator to provide the right technology for the right application, making every AV project a success.
WyreStorm. Because the Technology Matters.
To learn more, visit www.wyrestorm.com.
Zigen is a leading provider of HD/IP connectivity solutions known for providing industry-best products that help dealers to build better performing, more reliable systems, while remaining a highly profitable and dependable partner. They pride themselves by designing, engineering, testing and manufacturing their own products which are made with the integrator in mind.
To learn more, visit www.zigencorp.com.
Ascii art is not a thing of the past. You can use them to describe emotions and to create drawings using characters.