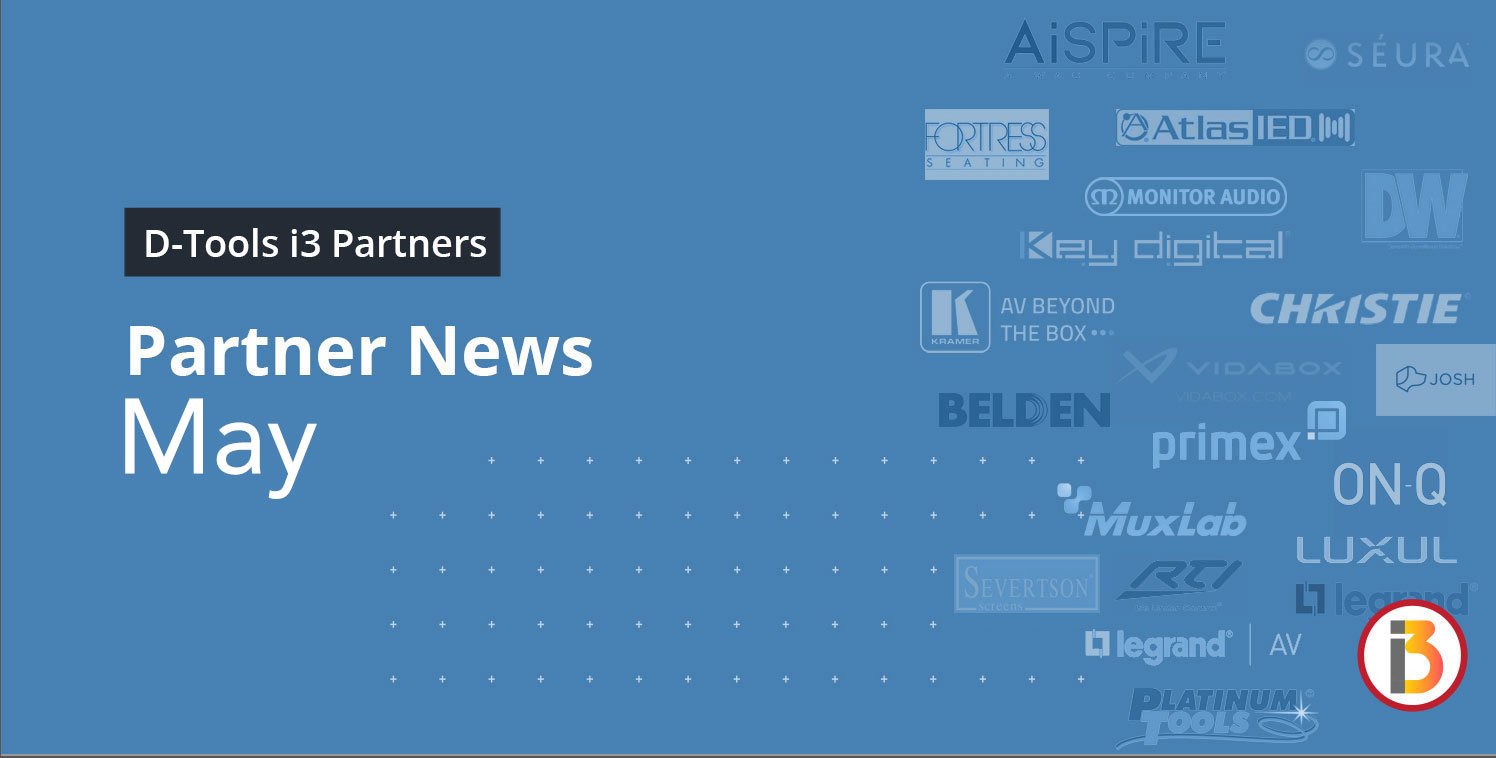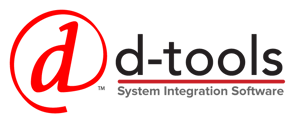 The D-Tools i3 Program provides comprehensive data from leading manufacturers to D-Tools software users at no charge to the user. D-Tools i3 Partners understand the importance of providing current, quality product specifications in order to better support their dealers in their client engagements. We would like to welcome our new and returning i3 Program partners, whose product data is available to all System Integrator users free-of-charge.
---
NEW PARTNERS

In 2022 JVC celebrates their 25th Anniversary of offering the finest home theater projectors based on their award winning D-ILA technology. Always known for the best black level and native contrast, JVC has stayed on the cutting edge with Native 4K devices and Dynamic Tone Mapping via their exclusive Frame Adapt HDR. The latest JVC projectors add BLU-Escent laser light sources and are the world's first home theater models with 8K input and pixel perfect 8K display.
This laser light source technology is the same design that has been so well received in JVC's simulation projectors, offering outstanding dynamic range, exceptional brightness, and long life. This technology has made them the go-to projector brand for commercial aviation, the military, NASA, and now your own home theater!
To learn more, visit https://www.jvc.com/.

Rullo Technology was formed to provide an online portal for resellers to obtain products focused on Audio, Video and Control over IP. We serve Audio Visual Integrators, IT Providers, Low Voltage Contractors, Electricians, IP Security Firms, and many others. We do not sell directly to end users; we leave that up to our trusted partners.
As the industry continues to evolve from Analog wiring to AV over IP Networks, our team is here to assist those that have already made the transition, as well as those just beginning to make the shift. Our job is to make it easy for the trades to do business. Look to us for pre-sales design engineering, product selection, customer service and tech support. Our goal is to delight our customers.
The core products include Video and Audio Switching and Routing, Digital Signage Software, Mini PC's, Speakers and Audio Gear, Cables, and a large selection of integration tools, needed to solve problems.
Rullo Technology is a Woman Owned Business. We look forward to serving you.
To learn more, visit https://www.rullotech.com/.
---
RETURNING PARTNERS

The Leon Speakers Corporation, established in 1995 in Ann Arbor, Michigan, is a worldwide leader in high-performance, audiophile-grade on-wall loudspeakers. Leon Speakers pioneered the design, research and development, and refinement of high-fidelity on-wall loudspeakers. Today, we meticulously handcraft a full range of elegant loudspeaker solutions, seeking to bring immersive home theater experiences into luxury living spaces.
To learn more, visit www.leonspeakers.com.

Steinway Lyngdorf, the only manufacturer of audio products to win the exclusive endorsement of legendary piano manufacturer Steinway & Sons, provides fully integrated digital audio systems that combine design artistry, exquisite craftsmanship, and perfected technology. Steinway Lyngdorf brings together Steinway & Sons, makers of the world's finest pianos for more than 160 years, and Peter Lyngdorf, one of the most forward-thinking audio innovators of our time.
To learn more, visit www.steinwaylyngdorf.com.



Established in 1995, SurgeX technology was initially developed to ensure the electric field used during Gel electrophoresis remained constant. In 1995 SurgeX announced its presence in the AV industry and has been the technological leader ever since. SurgeX Advanced Series Mode technology combines true surge elimination, EMI/RFI filtration and unsurpassed analytical software to help businesses diagnose, monitor and protect sensitive AV systems.
To learn more, visit http://www.surgex.com.
WyreStorm is a vertically integrated prime manufacturer of award-winning AV distribution and control solutions for Commercial Pro AV, residential CI and retail markets.
Because the technology matters when it comes to successful AV signal management and true customer satisfaction, WyreStorm's unique multi-platform product offering comprises HDBaseT, HDMI, Fiber and the three AV over IP technologies of our NetworkHD line, for the creation of both single platform and hybrid solutions.
Offering unrivaled interoperability, value and compatibility with the latest 4K standards, WyreStorm solutions offer seamless integration and perfectly tailored, one-manufacturer AV solutions that enable the integrator to provide the right technology for the right application, making every AV project a success.
WyreStorm. Because the Technology Matters.
To learn more, visit www.wyrestorm.com.