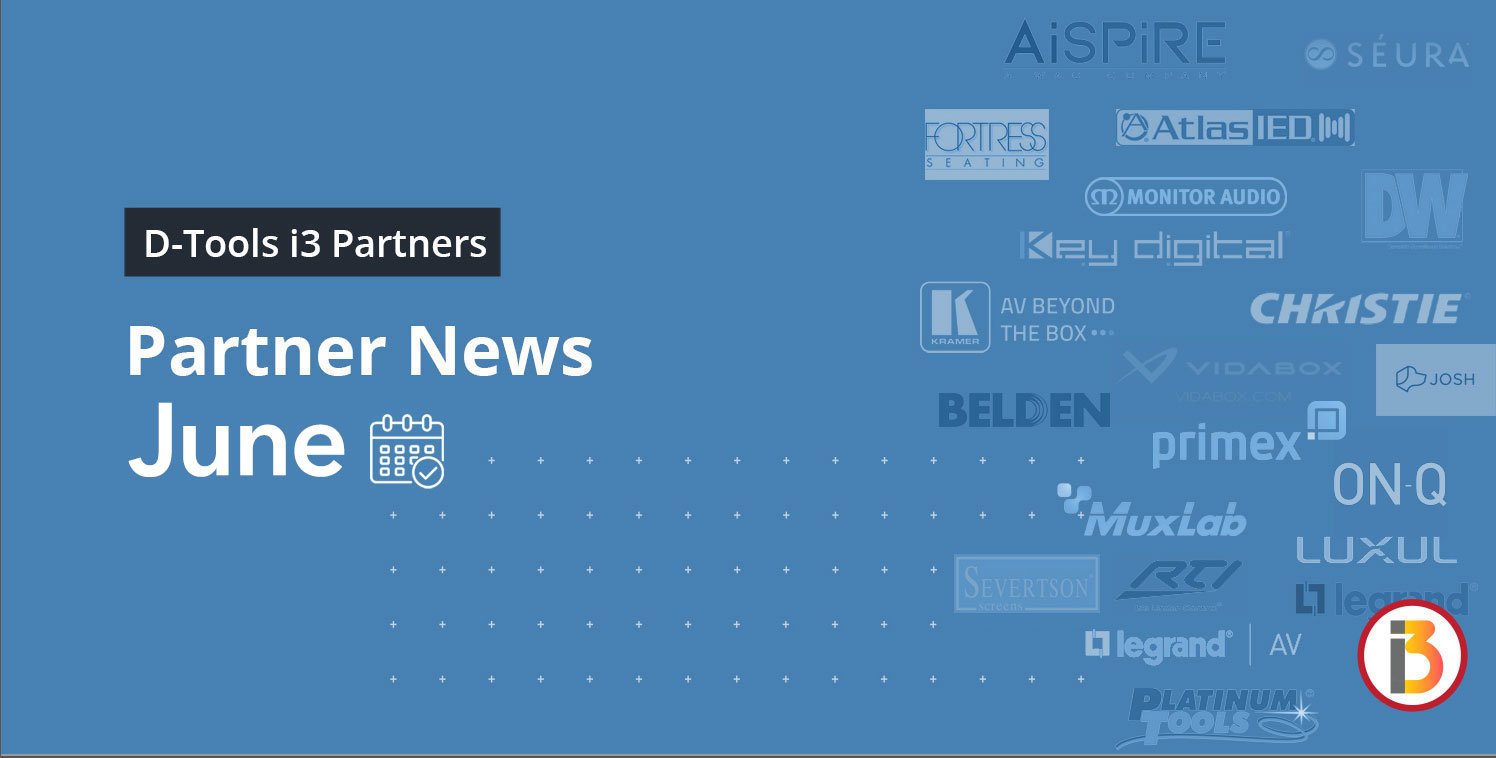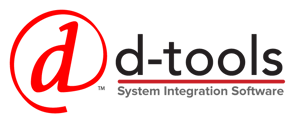 The D-Tools i3 Program provides comprehensive data from leading manufacturers to D-Tools software users at no charge to the user. D-Tools i3 Partners understand the importance of providing current, quality product specifications in order to better support their dealers in their client engagements. We would like to welcome our new and returning i3 Program partners, whose product data is available to all System Integrator users free-of-charge.
---
NEW PARTNERS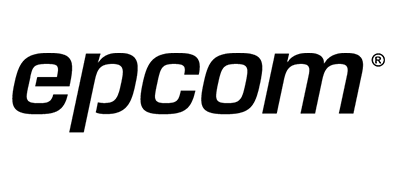 EPCOM is a worldwide leading distributor for Wireless and Security Systems. We have 2 distribution centers. We partnered with the most important distributors in Central and South America. We distribute the solutions you need. We can help you with software configuration, provisioning, marketing material, technical support, project dedicated area, training, certifications and pre/post sale support. Focus your Team on your Clients.
To learn more, visit https://www.epcom.net/.

Habitech Systems, a CEPro Top 100 Integrator and Top Structured Wiring Dealer, has been serving the east coast of Florida from Jacksonville to Melbourne since 1999. Habitech Systems is the full service company for all of your low voltage integration needs.
To learn more, visit https://www.habitechsystems.com/.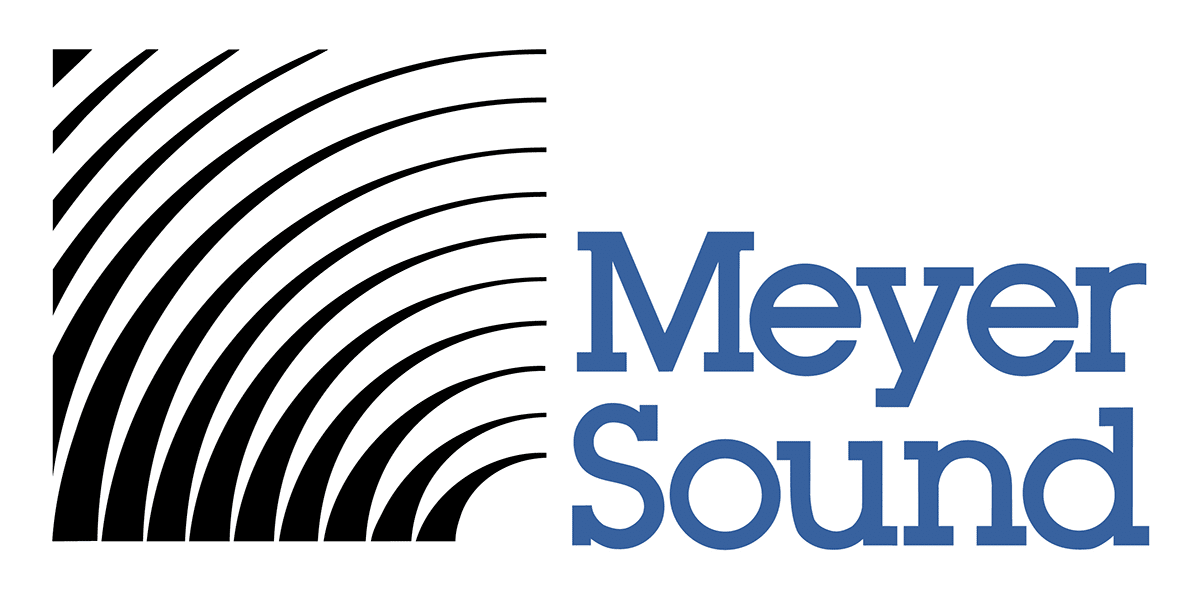 Meyer Sound was founded in 1979 to create the best sonic experiences possible, built on scientific innovation and quality engineering. At the heart is a passion for quality, ensuring that every paper cone, circuit board, and driver is handcrafted to meet our extremely demanding standard.
We continuously analyze production methods and material selection and exercise exhaustive quality control behind the legendary unit-to-unit consistency, reliability, and longevity of Meyer Sound products. The end result? Pure, honest sound.
To learn more, visit https://meyersound.com/.
---
RETURNING PARTNERS

Biamp Systems is a leading provider of innovative, networked media systems that power the world's most sophisticated audio/video installations. The company is recognized worldwide for delivering high-quality products and backing each product with a commitment to exceptional customer service.
The award-winning Biamp product suite includes the Tesira® media system for digital audio and video networking, Audia® Digital Audio Platform, Devio® huddle room processors, Nexia® digital signal processors, Sona™ AEC technology and Vocia® Networked Public Address and Voice Evacuation System. Each has its own specific feature set that can be customized and integrated in a wide range of applications, including corporate boardrooms, conference centers, performing arts venues, courtrooms, hospitals, transportation hubs, campuses and multi-building facilities.
To learn more, visit www.biamp.com.

Founded in 2009 and staffed by former integrators, BlackWire Designs stands out as a unique distributor in the custom installation industry. Headquartered in Phoenix, BlackWire Designs utilizes integrated software to deliver exceptional sales and systems support to dealers around the world, whenever they need it — whether it's after hours or on weekends. Its experienced team members are on hand to assist customers in finding the perfect products and software to ensure that their business' day-to-day operations run smoothly and efficiently. BlackWire Designs is also home to an extensive driver marketplace, offering dealers a range of third-party integration capabilities for the Control4 and URC platforms.
To learn more, visit blackwiredesigns.com.



Working with a product development team that spans three continents, we have the unique ability to gain vital market feedback with a global perspective. This has enabled us to develop a range of products that boast unrivalled real world features that in turn enhance the ability of AV products in any environment. As a standard all Blustream products offer 4K resolution support and all HDBaseT solutions provide bi-directional power over ethernet (PoE), ensuring the installer has unprecedented flexibility when installing a multi-room video system. We are also the first manufacturer to fully integrate the audio return channel (ARC) via HDMI into the HDBaseT signal. This means installers using Blustream can confidently use TV's as audio sources within a multi-room system.
We have regional headquarters located in Melbourne, Australia, the UK and the USA. From all locations our experienced product managers are on hand to provide real time sales and technical support to our customers. Coupled with state of the art testing and training facilities this ensures our products can be installed in any AV environment with unrivalled confidence. We proudly deliver 24 hour technical support via phone, email and live chat to our sales partners throughout the world.
To learn more, visit https://www.blustream-us.com/.

The Leon Speakers Corporation, established in 1995 in Ann Arbor, Michigan, is a worldwide leader in high-performance, audiophile-grade on-wall loudspeakers. Leon Speakers pioneered the design, research and development, and refinement of high-fidelity on-wall loudspeakers. Today, we meticulously handcraft a full range of elegant loudspeaker solutions, seeking to bring immersive home theater experiences into luxury living spaces.
To learn more, visit www.leonspeakers.com.

From its headquarters located southwest of St. Louis, Missouri, Lowell engineers and manufactures rack, power and audio products for the professional AV, custom installation and broadcast markets. Company history dates from 1947 when founder Ben Lowell pioneered the idea of using a loudspeaker ceiling baffle to balance sound distribution throughout large spaces. Today the Lowell family continues that work with a highly experienced sales and engineering team to convey that same spirit of innovation in developing high performance, value-based products for the professional sound and communications industry.
To learn more, visit https://www.lowellmfg.com/.

For 25 years, NETGEAR has pioneered advanced networking technologies for homes, businesses, and service providers. Our commitment to the Pro AV industry is unparalleled from our switches that are engineered for AV over IP to a dedicated Pro AV team to help you every step of the way. Our AV Line series of M4250 switches was designed with input from AV Professionals. The result is a line of switches built from the ground up to support 1Gb audio and video over IP with customized hardware and software with dedicated service and support. And of course we also have a robust set of WiFi products setting the standard for wireless performance.
To learn more, visit https://www.netgear.com/.

Founded in 1993, Next Level Distribution is a preferred distributor of Consumer Electronics and 12V products. The company offers custom-tailored supply chain management services ideally suited to meet the priorities and distribution requirements of the e-commerce, Business-to-Business and Business-to-Consumer markets.
Representing more than 100 leading brands, Next Level Distribution is the industry's wholesale consumer electronics source. We connect thousands of top name-brand products with thousands of retail partners. Our team at Next Level Distribution delivers options and services that clearly set us apart from standard distribution partners. Whether you need help with kit packing, pick/pack/ship, order processing, reverse logistics or one of the other services we offer, you can be certain that the best company for the job is Next Level Distribution.
To learn more, visit https://getnextlevel.com/.

At Peerless-AV, we consider a "solution" to be more than the product itself.
A true solution encompasses how the product is made, how it gets to you and the service you receive. We devote care and attention to every element of our AV solutions so we can fulfill the sum total of your needs.
For proof of this commitment to complete solutions, look no further than the lasting relationships we've built with our customers - distributors, resellers, integrators and end users alike.
People choose to do business with us not only for the quality of our products but also because we've proven to be a valuable partner, making their jobs easier through every step of the process.
To learn more, visit http://www.peerless-av.com/en-us/professional/.

QSC is a globally recognized manufacturer of audio solutions for huddle rooms to stadiums—and everything in between. Our systems make it easy for your team to design and integrate flexible, scalable solutions and deliver the native IT integration and standards-based technology your customers expect. This is AV built for IT.
To learn more visit, http://www.qsc.com.

Rullo Technology was formed to provide an online portal for resellers to obtain products focused on Audio, Video and Control over IP. We serve Audio Visual Integrators, IT Providers, Low Voltage Contractors, Electricians, IP Security Firms, and many others. We do not sell directly to end users; we leave that up to our trusted partners.
As the industry continues to evolve from Analog wiring to AV over IP Networks, our team is here to assist those that have already made the transition, as well as those just beginning to make the shift. Our job is to make it easy for the trades to do business. Look to us for pre-sales design engineering, product selection, customer service and tech support. Our goal is to delight our customers.
The core products include Video and Audio Switching and Routing, Digital Signage Software, Mini PC's, Speakers and Audio Gear, Cables, and a large selection of integration tools, needed to solve problems.
Rullo Technology is a Woman Owned Business. We look forward to serving you.
To learn more, visit https://www.rullotech.com/.

Sharp Electronics Corporation is the U.S. subsidiary of Japan's Sharp Corporation. Sharp is a worldwide developer of one-of-a-kind home appliances, networked multifunctional office solutions, professional displays and smart office technologies. Sharp has been named to Fortune magazine's 2020 World's Most Admired Company List, a ranking of the world's most respected and reputable companies.
To learn more, visit https://business.sharpusa.com/.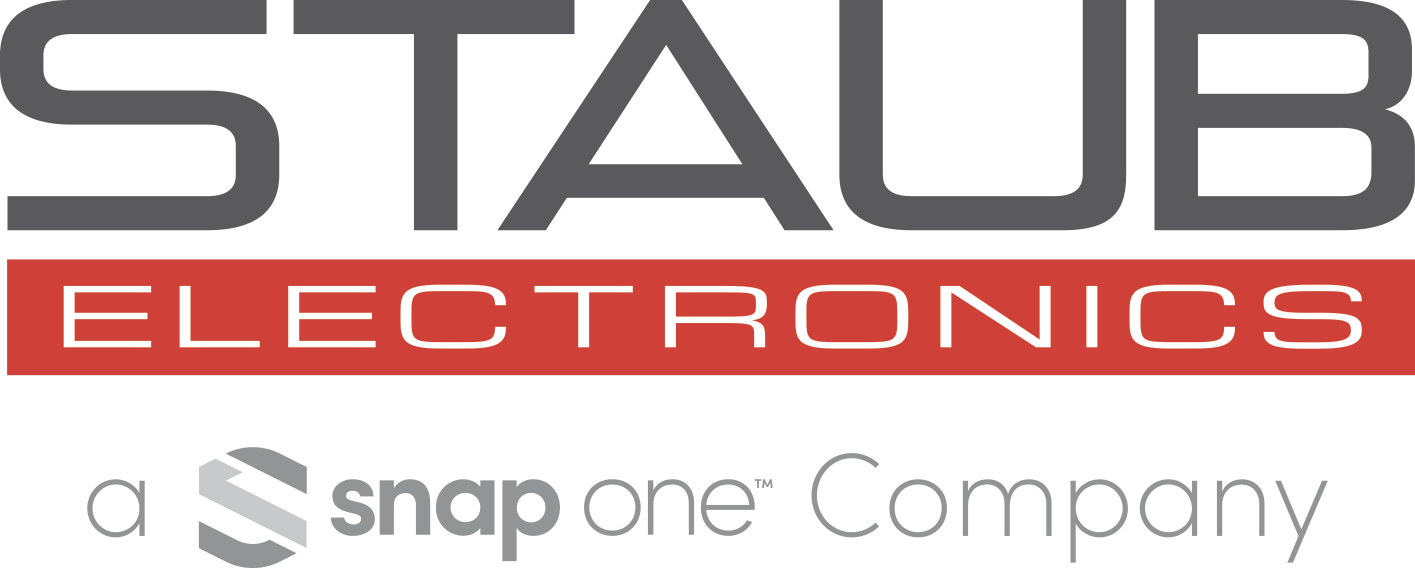 Staub Electronics Ltd. is one of Canada's premiere distributors of consumer electronics, catering to the custom home theatre and mobile electronics markets. Established in 1981, we have become a trusted business partner to specialty retailers, custom integrators and mass merchants through a dedication to customer service, operational excellence and a broad selection of solution-oriented products.
On January 20th, 2022 Staub Electronics Ltd was acquired by Snap One, a designer, manufacturer and distributor of smart solutions for homes and businesses all installed and supported by trusted professionals worldwide.
Providing a consistently high level of service is our foundation for growth, and the reason we've been "the installers choice" for over 40 years. In addition to service, Staub aims to be Canada's one-stop-shop, representing quality name brand products from over 50 industry-leading manufacturers.
To learn more, visit https://www.staub.ca/.

Steinway Lyngdorf, the only manufacturer of audio products to win the exclusive endorsement of legendary piano manufacturer Steinway & Sons, provides fully integrated digital audio systems that combine design artistry, exquisite craftsmanship, and perfected technology. Steinway Lyngdorf brings together Steinway & Sons, makers of the world's finest pianos for more than 160 years, and Peter Lyngdorf, one of the most forward-thinking audio innovators of our time.
To learn more, visit www.steinwaylyngdorf.com.

Structured Cable Products Inc. ('SCP'), headquartered in Ft. Lauderdale, Florida USA, is a leading manufacturer, developer, and global supplier of low voltage cables and accessories for the Custom Installation, AV, DataCom, and Security markets. SCP has three warehouse locations in the USA and a distribution warehouse in The Netherlands, Europe. SCP is a global brand sold through distribution partners that share SCP's strong commitment to high quality products, competitive pricing, large product selection, and premium service. Structured Cable Products Inc is a member of CEDIA, Avixa, and HDBaseT.
To learn more, visit https://scpcat5e.com/.

Established in 1995, SurgeX technology was initially developed to ensure the electric field used during Gel electrophoresis remained constant. In 1995 SurgeX announced its presence in the AV industry and has been the technological leader ever since. SurgeX Advanced Series Mode technology combines true surge elimination, EMI/RFI filtration and unsurpassed analytical software to help businesses diagnose, monitor and protect sensitive AV systems.
To learn more, visit http://www.surgex.com.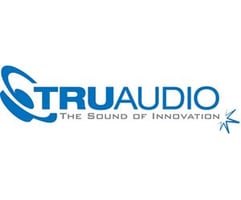 TruAudio designs, creates and manufactures indoor and outdoor speakers that give you movies and music as they were meant to be heard - true to what the original artist intended.
TruAudio audio products are sold exclusively through AV integrators. We are true to our dealers by offering them stellar customer service, lifetime guarantees and competitive pricing.
To learn more, visit www.truaudio.com.