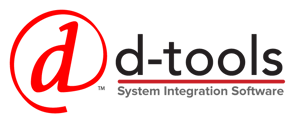 The D-Tools i3 Program provides comprehensive data from leading manufacturers to D-Tools software users at no charge to the user. D-Tools i3 Partners understand the importance of providing current, quality product specifications in order to better support their dealers in their client engagements. We would like to welcome our new and returning i3 Program partners, whose product data is available to all System Integrator users free-of-charge.
---
NEW PARTNERS

Basalte was founded in 2008 with a mission to unite high-quality design and intuitive smart home technology.
A unique combination that remains a fundamental part of their DNA. Basalte wants to keep things simple and elegant, both in form and function. Their minimalistic product range won over 50 renowned design awards.
Today, Basalte works closely with integrators, architects and interior designers worldwide to ensure the beautiful integration of home technology into a project.
Their multifunctional design keypads, refined speakers and elegant iPad mounts can be found in the most luxurious projects all over the world.
Pushing towards the limits of perfection, Basalte strives to reshape the way people live by making everyday actions easier and bringing true comfort to your home.
All products are meticulously designed and handmade with love in Belgium.
To learn more, visit https://www.basalte.be/en.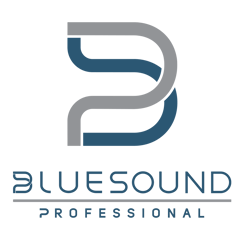 Bluesound Professional is a fusion of hardware and software that is purpose-built for high-performance networked audio for all commercial applications. End users can connect and control nearly any audio source, including streaming services, internet radio, or networked hard drives, while installers can confidently specify rack-mounted hardware that integrates seamlessly with smart controllers. Powered by BluOS, an award-winning multi-zone audio management software platform, made native in a comprehensive range of controllers, streamers, amplifiers, and speakers, Bluesound Professional makes commercial audio installation projects easy to configure, deliver, and use.
To learn more, visit https://www.bluesoundprofessional.com/.

Monster Products is a premium brand of consumer electronic products that has delivered award winning design and quality to consumers for over 40 years. Vanco is excited to announce that they are the exclusive partner for Monster Power and Surge Centers distributing to the Pro AV, Electrical, and Security markets. Vanco customers can now combine Monster orders with products from Vanco's other brands, saving time and cost.
To learn more, visit https://www.vanco1.com/monster/.

Mount-It! PRO is pleased to offer our partners commercial display mounting solutions that are purpose-built for use in public display and point-of-information applications in retail, transportation, education, government, business, and residential areas.Our manufacturing partners bring a wide range of premium off-the-shelf and custom products to fit any application, large or small. Our products safely, securely, and affordably mount nearly any kind of electronic display to nearly any kind of surface. We offer unique mounting solutions for nearly any application in these categories:
MI-20100 Series Ceiling Mounts
MI-20200 Series Menu Board Wall Mounts
MI-20300 Series AV Carts and Stands
MI-20400 Series Video Wall MountsMI-20500 Series Direct-View LED Mounts
MI-20600 Series Floor-to-Ceiling Mounts
MI-20700 Series Video Conference Mounts
MI-20800 Series Special-Application Mounts
Bring us a mounting challenge, and our team will provide you with the right solution!
Mount-It! PRO – Advanced, yet affordable mounting solutions.
To learn more, visit https://mount-it.com/.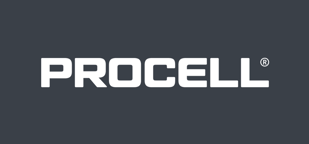 Procell is a premium professional battery brand, focusing on the professional market in order to guarantee products and services specifically designed for professional usage. Vanco is the Preferred Partner for Procell Batteries for the Pro AV, Electrical, and Security markets. Using the right batteries in your projects can result in superior results and cost savings, reducing the need for service calls and replacements. Procell's market data, affirmed by intensive laboratory testing, indicates that these professional-grade products can reduce battery costs by a factor of seven. Procell's batteries offer superior longevity, increasing customer satisfaction.
Leveraging Vanco's distribution infrastructure, Vanco customers can now combine Procell orders with products from Vanco's four brands, saving time and cost. Optimize your project expenditures by sourcing batteries for smoke detectors, door locks, remotes, and more through Vanco.
To learn more, visit https://www.vanco1.com/procell/.

VuWall, a global technology leader in video wall control systems and unified visualization solutions, has pioneered a disruptive approach to video wall management in AV-over-IP environments, bridging AV, IT and IP systems to seamlessly manage and control visual content throughout organizations. VuWall delivers a state-of-the-art ecosystem of video wall controllers, encoders, and decoders — all managed by their unique and interoperable TRx Centralized Management Platform, eliminating the complexity of traditional video wall control and signal distribution over IP, with easy drag-and drop operations and without any programming. VuWall is recognized for its innovative solutions that increase productivity and enhance visualization experiences in control rooms and corporate workspaces. Their TRx software sets a new industry benchmark in ease of use and deployment for the most effective distribution of any source to any type of display in professional and mission-critical applications. VuWall's award-winning solutions power more than 3,000 video walls in some of the world's most prestigious Fortune 500 companies in more than 45 countries. VuWall is headquartered in Montreal, Canada and Reutlingen, Germany.
To learn more, visit more https://vuwall.com/.
---
RETURNING PARTNERS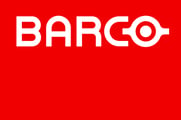 Barco, a global technology company, designs and develops networked visualization products for the Entertainment, Enterprise and Healthcare markets. Barco has its own facilities for Sales & Marketing, Customer Support, R&D and Manufacturing in Europe, North America and APAC. Barco (NYSE Euronext Brussels: BAR) is active in more than 90 countries with 3.250 employees worldwide. Barco posted sales of 1.051 billion euro in 2014.
To learn more, visit https://www.barco.com.

Focal has been creating benchmark acoustic equipment since 1979 for various high fidelity markets such as home audio loudspeakers, AV, CI, headphones, car speaker drivers and monitoring loudspeakers. Core businesses: speaker drivers and high-fidelity loudspeakers. Our historic core values are based on the union of technology, mechanics, noble materials and design. We are constantly pushing the limits of sound to offer you a truly unique listening experience.
To learn more, visithttps://www.focalnaimamerica.com/.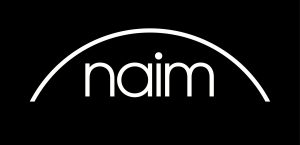 To learn more, visithttps://www.naimaudio.com/.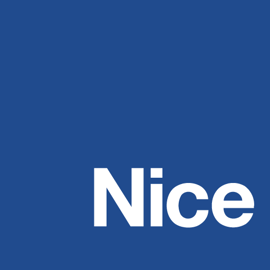 Nice North America, a subsidiary of Nice, is one of the largest manufacturers of smart residential, commercial, and industrial solutions in the world, with seamless and easy-to-install technology for smart home control, security and automation, perimeter access, protection and control, sunshade solutions, power management, and whole home entertainment. The company is headquartered in Carlsbad, CA, with several R&D and manufacturing centers across the region. Professional integrators, dealers, and distribution partners grow their business with CEU training and education, technical and field support, and award-winning sales and marketing programs. The company is a proud national sponsor of the Gary Sinise Foundation R.I.S.E. program, supporting wounded veterans and their families with specially adapted smart homes.
To learn more, visit www.niceforyou.com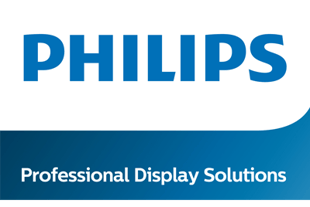 PPDS is a trading name of TP Vision Europe B.V. ("TP Vision") and MMD-Monitors & Displays Nederland B.V. ("MMD"), registered in the Netherlands, with their head offices in Amsterdam. TP Vision and MMD are wholly owned subsidiaries of TPV Technology Limited ("TPV"), the world's largest manufacturer of monitors and a leading provider of display solutions.
PPDS exclusively markets and sells Philips-branded professional displays, covering professional TVs, signage and LED solutions, worldwide under trademark license by Koninklijke Philips N.V.
By combining the Philips brand promise with TPV's manufacturing expertise in displays, PPDS employs a competitive and focused approach to bring innovative products to market – from its 10" touchscreen through to unlimited LED displays. Designing solutions that make a positive impact, both for resellers and for end-customers – at the right time and in the right places.
To learn more, visit https://www.usa.philips.com/p-m-pr/professional-displays.

RTI elevates the smart home and smart business with an intuitive and powerful suite of control and automation solutions. The award-winning RTI portfolio of remotes, touchpanels, control processors, and A/V distribution systems is programmed and customized by the renowned RTI Integration Designer® programming software, enabling integrators to deliver exceptional and personalized control solutions to their clients. RTI solutions are available through a worldwide network of authorized dealers and distributors.
To learn more, visit https://www.rticontrol.com/.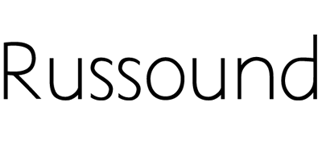 In 1967 in a quiet town in rustic New England, Russound was founded based on a desire to make the finest audio accessories on the market. Russound's early products included hi-fi solutions such as speaker selectors, tape monitor switches and volume controls. The name Russound became synonymous for high-quality volume controls and the company soon developed a reputation for their reliable products.
Over the years, Russound developed a wider range of products for the custom installation market and increasingly became known for quality, reliability and service. That vision continues on today, as exciting new technologies are being implemented to create modern solutions for their customers' needs. With its products now sold in over 100 countries, the Russound name has become synonymous with audio quality not only in the USA, but also around the world.
Based in New Hampshire, USA, Russound continues to design and manufacture innovative products that sound great, are easy to install and simple to use, and that offer great value. Russound delivers a complete range of multiroom audio systems, source equipment, volume controls, amplifiers, loudspeakers and intercom systems. Russound firmly believes that its products are the finest of their kind on the market and remains dedicated as ever to providing its dealers and distributors with the right products for them to delight their own customers.
To learn more, visit https://www.russound.com/.

Founded in 1986, Mesa, Ariz.-based Severtson Screens is an award-winning global leader in innovative and quality projection screens in the home theater, pro AV, and cinema markets. Its low rejection rate coupled with the high quality of all its products has made Severtson Corporation the industry standard for quality and customer service worldwide. From its unlikely origins in the family kitchen to today's three modern production facilities, Severtson Corporation has remained committed to the principles of innovation and uncompromising quality that have made them who they are today.
To learn more, visit http://severtsonscreens.com.

Headquartered in Harrison NY USA, URC® is a global leader in smart home automation and control solutions. URC technology is respected for unsurpassed performance and reliability with over 100 million remote controls sold in the past 10 years alone. URC control systems include Total Control®, MX HomePro® and Complete Control®. Innovative URC user interfaces include tabletop controllers, in-wall touch screens, handheld remotes, keypads and mobile apps – plus voice control integration with Amazon Alexa and Google Assistant. URC systems are custom designed, installed and maintained by a network of URC trained systems integration professionals. Its award-winning technical support and training make URC the best choice for home automation.
To learn more, visit https://www.urc-automation.com/.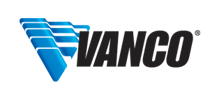 Vanco: a comprehensive line of value-oriented residential AV products and accessories
The Vanco International legacy began with the self-titled brand, "Vanco". As one of the first brands to offer HDMI cables before they were widely available, Vanco has the unique privilege of truly understanding distributor connectivity needs and requirements. With over 1,800+ SKUS and growing, the Vanco® line offers the most comprehensive selection of audio and video products and accessories available for distribution. The line features a large assortment of value-priced audio and video distribution, cable, IR kit, converter and adapter, networking and wall mounting solutions, that distributors can mix-and-match to offer installers everything they need for the latest in audio and video technology.
To learn more, visit https://www.vanco1.com/.
Beale Street Audio: a highly-acclaimed line of Sonic Vortex® technology architectural speakers, subwoofers, and amplifiers.
Acquired by Vanco International in 2017, Beale Street Audio™ is renowned for its unique architectural speaker line featuring the award-winning, patented Sonic Vortex® technology. Beale Street Audio products defy physics by providing an unprecedented level of deep, rich, bass output and room energizing dynamics with a shocking 6 to 9 dB boost over traditional in-wall and in-ceiling loudspeakers that utilize the same enclosure size. The full Beale Street Audio line is available solely through distribution and includes a variety of in-ceiling and in-wall speakers, subwoofers, amplifiers and accessories suitable for any application, all at extremely competitive prices.
To learn more, visit https://www.vanco1.com/beale-street/.
Evolution: a curated line of pro audio and video distribution products
For distributors looking for targeted, handpicked and curated pro audio and video products, the Evolution™ line from Vanco International offers premium selections for a variety of installation use cases. The growing Evolution line includes HDBaseT™ and HDMI® Matrix Selector Switches, HDMI® Splitters, video wall and digital signage, extenders, IR kits and accessories, and troubleshooting products that are 100% QC tested from Vanco's U.S. headquarters. Each product comes equipped with everything distributors need to sell comprehensive, targeted audio and video solutions including driver codes for control and IR accessories to dealers. With options for both residential and commercial applications including exclusive patented products, the Evolution line offers solutions that are unique and at the forefront of audio and video technology.
To learn more, visit https://www.vanco1.com/evolution/.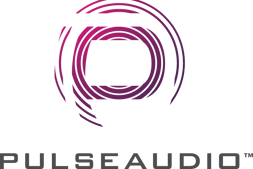 PulseAudio: an indoor/outdoor speaker and amplifier line featuring Bluetooth technology
Since 2016, PulseAudio™ from Vanco International, has offered a line of indoor/outdoor speaker, amplifier and audio accessories made for distribution. With a focus on affordable, high-performance, and easy-to-integrate audio solutions, the PulseAudio line includes multi-room audio distribution amplifiers and weatherproof, battery-powered, wireless speakers, that offer the ability to stream music via Bluetooth® and Bluetooth AptX™ wireless technology. With PulseAudio, listeners can surround themselves with their favorite music anywhere – throughout the home, on the patio, or take it with them wherever they go.
To learn more, visit https://www.vanco1.com/pulse-audio/

Yamaha Corporation of America (YCA) is the largest subsidiary of Yamaha Corporation, Japan and offers a full line of award-winning musical instruments, sound reinforcement, commercial installation and home entertainment products to the U.S. market. Products include: Yamaha acoustic, digital and hybrid pianos, portable keyboards, guitars, acoustic and electronic drums, band and orchestral instruments, marching percussion products, synthesizers, professional digital and analog audio equipment, Steinberg recording products and NEXO commercial audio products, as well as AV receivers, amplifiers, MusicCast wireless multiroom audio systems, Blu-ray/CD players, earphones, headphones, home-theater-in-a-box systems, sound bars and its exclusive line of Digital Sound Projectors. YCA markets innovative, finely crafted technology and entertainment products and musical instruments targeted to the hobbyist, education, worship, music, professional audio installation and consumer markets.
To learn more, visit https://www.yamaha.com/.