The D-Tools i3 Program provides comprehensive data from leading manufacturers to D-Tools software users at no charge to the user. D-Tools i3 Partners understand the importance of providing current, quality product specifications in order to better support their dealers in their client engagements. We would like to welcome our new and returning i3 Program partners, whose product data is available to all System Integrator users free-of-charge.
---
NEW PARTNERS

Legrand is the global specialist in electrical and digital building infrastructures. Its comprehensive offering of solutions for use in commercial, industrial, and residential markets makes it a benchmark for customers worldwide. Drawing on an approach that involves all teams and stakeholders, Legrand is pursuing its strategy of profitable and sustainable growth driven by acquisitions and innovation, with a steady flow of new offerings—including connected products stemming from Legrand's global Eliot (Electricity and IoT) program. Legrand is one of the most sustainable companies in the world, as ranked by the Corporate Knights, and is committed to achieving carbon, water, and waste reductions in its operations, deepening its community relationships, and continuously improving the environmental profile of its products. Legrand reported sales of around $7.1 billion (USD) in 2017. Legrand has a strong presence in North and Central America, with a portfolio of well-known market brands and product lines.
To learn more, visit https://legrand.us/.

WAC Lighting is a second generation family owned and operated lighting company with a reputation for quality spanning over 35 years. With a history of inventing and looking at things from a fresh perspective to make technology leveraged products widely accessible, WAC Lighting believes that a key part of being a Responsible Lighting company is to provide a product offering that is progressive in both design and technology. Groundbreaking innovations in LEDs, materials engineering and creative optical design are paving the way for endless possibilities.
To learn more, visit www.waclighting.com.
---
RETURNING PARTNERS

Artcoustic design ground breaking, innovative, world-class loudspeakers, constantly pushing the limits of convention and the status quo. Going back to the roots of traditional Danish loudspeaker design, Artcoustic are the first to transform the conventional loudspeaker with a modern look.
Artcoustic produce a loudspeaker range that performs amongst the highest in their class, often exceeding expectations, by using groundbreaking technology, superb component parts and unique design. The line array loudspeaker design delivers exceptional efficiency and dynamics, vastly outperforming more conventional designs.
The sound produced is effortless, dynamic, open and musical, and with enough output to play all the way up to 130 dB! Technically groundbreaking, Artcoustic has become widely respected as a loudspeaker brand for the very finest music and cinema systems.
To learn more, visit www.artcoustic.com.

Bose Corporation was founded in 1964 by Dr. Amar G. Bose, then a professor of electrical engineering at the Massachusetts Institute of Technology. Today, the company is driven by its founding principles, investing in long-term research with one fundamental goal: to develop new technologies with real customer benefits. Bose® innovations have spanned decades and industries, creating and transforming categories in audio and beyond. Bose products for the home, in the car, on the go and in public spaces have become iconic. From the company's home entertainment systems and Wave® music systems, to high-quality audio and noise cancelling headphones, digital music systems, Bluetooth® speakers and professional solutions, Bose has changed the way people listen to music.
Bose Corporation is privately held. The company's spirit of invention, passion for excellence, and commitment to extraordinary customer experiences can be found around the world — everywhere Bose does business.
To learn more, visit https://pro.bose.com.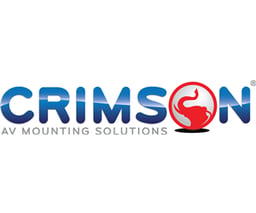 Crimson manufactures a comprehensive lineup of video display mount solutions designed for a wide variety of Residential and Commercial applications, including Digital signage, Education, Hospitality, Corporate, Worship, Venues, Stadiums and Arenas, Restaurants, Bars and Healthcare facilities.
With extensive experience in the design, manufacture and sale of professional-grade display mounting equipment, and by utilizing lean business practices, Crimson has developed a proprietary business model, which provides maximum value with minimal cost. Not only do Crimson customers receive the best value, they also benefit from unparalleled customer service, an easy to use website and uncompromising design and build quality, ensuring each Crimson AV mount will be trouble-free for years to come.
To learn more, visit http://www.crimsonav.com/.

Fifteen years' experience and a background in custom installation affords us an unrivalled understanding of the challenges our customers' face. As installers we were frustrated at the lack of mounting solutions available; with nothing suitable on the market we innovated and produced our own and this innovation continues today. It is this insight that has allowed us to develop the most comprehensive product range of its kind which, when combined with our bespoke service, means that we can deliver a solution for every project; whatever the size and however challenging.
A UK manufacturer with a global reach, we are the preferred choice for installers worldwide. Where others imitate, we innovate and that is why our products and services are now in such demand.
To learn more, visit http://www.futureautomation.net.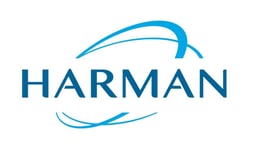 HARMAN (harman.com) designs and engineers connected products and solutions for automakers, consumers, and enterprises worldwide, including connected car systems, audio and visual products, enterprise automation solutions; and services supporting the Internet of Things. With leading brands including AKG, Harman/Kardon, Infinity, JBL, Lexicon, Mark Levinson, Revel, AMX, Crown, JBL Professional, Martin, Soundcraft, Studer, BSS, dbx, DigiTech, JBL Synthesis, and ARCAM, HARMAN is admired by audiophiles, musicians and the entertainment venues where they perform around the world. More than 50 million automobiles on the road today are equipped with HARMAN audio and connected car systems. Our software services power billions of mobile devices and systems that are connected, integrated and secure across all platforms, from work and home to car and mobile. HARMAN has a workforce of approximately 30,000 people across the Americas, Europe, and Asia. In March 2017, HARMAN became a wholly-owned subsidiary of Samsung Electronics Co., Ltd.
Key Digital® led by digital video pioneer Mike Tsinberg, develops and manufactures high quality, cutting-edge technology solutions for virtually all applications where high quality video imaging is important. Our products are used by professional broadcasters, corporations, custom installers, home theater retailers, and consumers. The next time you are planning out your video and audio installation, come to Key Digital. At Key Digital, we're at the forefront of technology with the innovative features and solutions you've been looking for.

Founded in 1986, San Tan Valley, Ariz.-based Severtson Screens is an award-winning global leader in innovative and quality projection screens in the home theater, pro AV, and cinema markets. With its three Arizona-based production facilities and its state-of-the-art robotic application system, Severtson has massive production capabilities and an unusually wide array of screens. The screens range in size from massive movie theaters, comfortable home theaters, and everything in between. Its low rejection rate coupled with the high quality of all its products has made Severtson Corporation the industry standard for quality and customer service worldwide. From its unlikely origins in the family kitchen to today's modern production facilities, Severtson Corporation has remained committed to the principles of innovation and uncompromising quality that have made them who they are today.