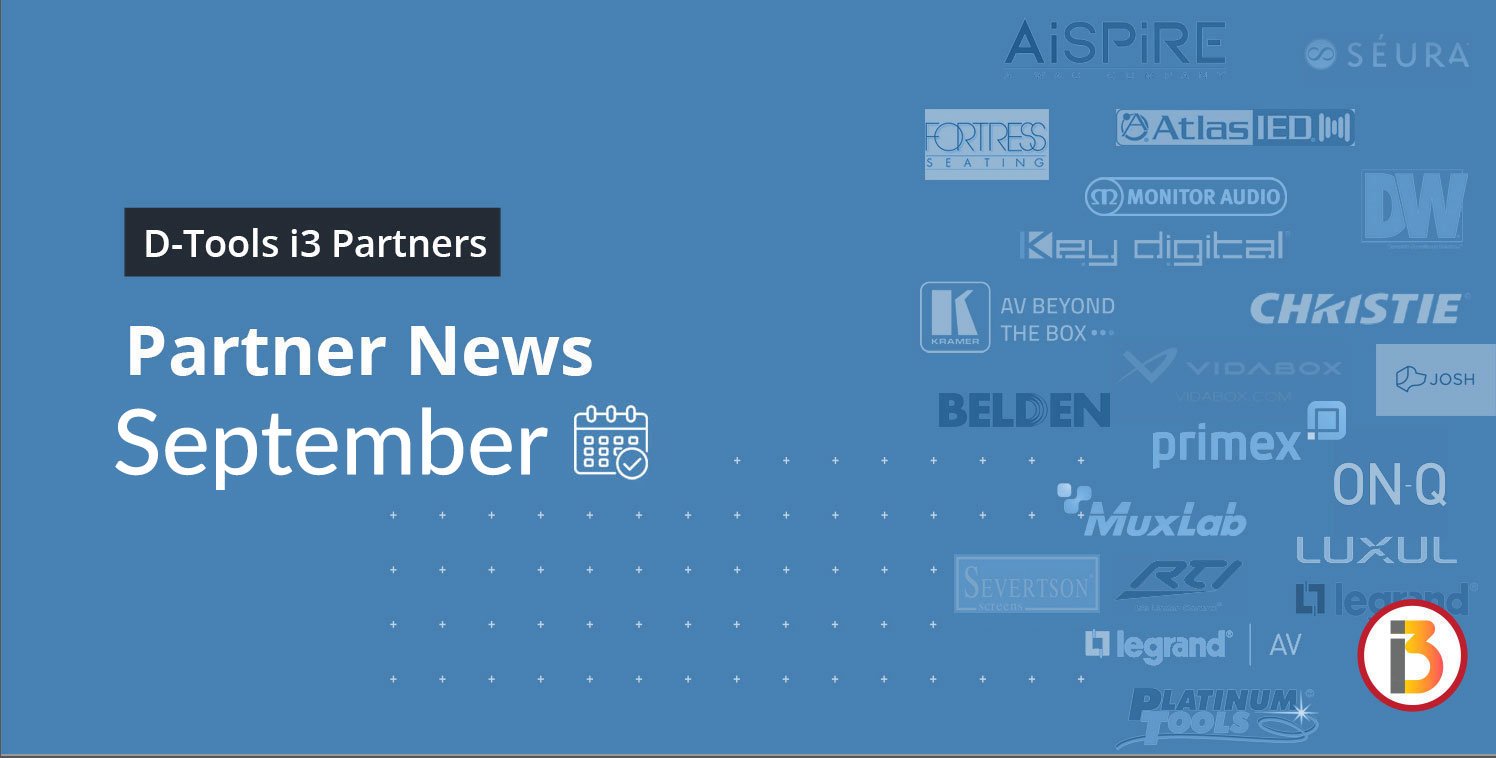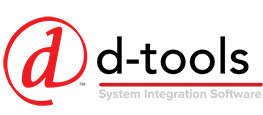 The D-Tools i3 Program provides comprehensive data from leading manufacturers to D-Tools software users at no charge to the user. D-Tools i3 Partners understand the importance of providing current, quality product specifications in order to better support their dealers in their client engagements. We would like to welcome our new and returning i3 Program partners, whose product data is available to all System Integrator users free-of-charge.
---
NEW PARTNERS
G&D North America is an ISO9001 German manufacturer of high-performance KVM (keyboard, video, mouse) solutions designed to connect human operators to applications in the control room, broadcast, and entertainment markets. G&D ensures that you can operate your systems safely, quickly and with high quality over long distances. People who work in control rooms can rely on G&D. All core competencies involved in the design, production, distribution, and support of its products are in-house, enabling it to deliver the most robust, reliable, and secure KVM products to the market. It's product categories include KVM extenders, KVM switchers, KVM matrix switchers, video processors with integrated KVM, and associated KVM peripherals.
You can't always see G&D straight away. The products and solutions are often hidden. But they are systemically relevant, and they work. Always! You can rely on G&D. This is quality you can feel. When working in the control room. With every click. When installing in the control cabinet or at the workplace. G&D just feels right.
To learn more, visit https://www.gdsys.com/en/start.

Homaxi, is a brand powered by Qualvision Technology, has focused in video surveillance industry over 10 years. We develop and supply innovative surveillance solutions that improve home security and business performance.
Today we are proud to be an industry leading high-tech company providing comprehensive security products, including HD Analog and IP cameras and recorders, video intercom systems, etc. Our unified cross-platform video management system utilizes a cluster of cloud servers, which provide secure and reliable remote services for over 5 millions users worldwide. Our products have been distributed through our local partners in over 50 countries including the Americas, Europe, the Middle East and Asia.
United with hundreds of technology and system integration partners, we are dedicated to enable a smarter and safer world.
To learn more, visit https://www.homaxi.com/.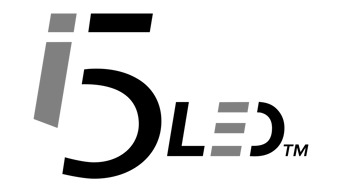 i5LED is a direct-view LED display solutions provider that helps our partners transform creative visions into reality. Experts at bespoke solutions, i5LED specializes in creating cutting edge projects with superior LED technology.
We have a 25 year track record in display manufacturing, and our team brings together thousands of years of experience in deploying dvLED solutions.
Headquartered in Northern California with state-of-the-art manufacturing facilities in Taiwan, Malaysia, and China, i5 is uniquely positioned to provide end-to-end LED display solutions and service.
We prioritize value for our clients by providing turn-key services, from manufacturing through installation, longterm service, warranty, and financing options.
To learn more, visit https://i5led.com/.

PowerShades was founded by Ryan Chacon and Jason Turner; professional colleagues who possessed a lifelong passion for innovation. Ryan and Jason shared a distinct and personal vision for bringing coherence to the rapidly expanding variety of residential and commercial automation. Together, the two founded PowerShades in 2017. Years later PowerShades is one the top window coverings manufacturers with award-winning products and a vast dealer network across North America.
PowerShades are proudly developed and manufactured in the heart of the United States in historic Joplin, Missouri. This helps us allows us to provide optimal shipping times and costs across North America. In 2022 PowerShades moved to a new larger facility and is home to all PowerShades operations including engineering, manufacturing, warehousing, customer service, and sales. This way we can keep a finger on the pulse of quality.
To learn more, visit https://powershades.com/about-us.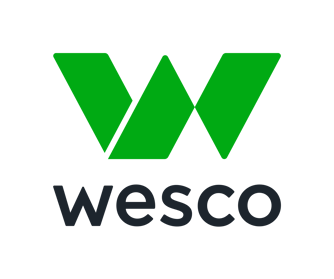 Wesco offers a best-in-class product and services portfolio of Electrical and Electronic Solutions, Communications and Security Solutions, and Utility and Broadband Solutions. The Company employs approximately 18,000 people, partners with the industry's premier suppliers, and serves thousands of customers around the world. With nearly 1,500,000 products, end-to-end supply chain services, and leading digital capabilities, Wesco provides innovative solutions to meet customer needs across commercial and industrial businesses, contractors, government agencies, institutions, telecommunications providers, and utilities. Wesco operates approximately 800 branches, warehouses and sales offices in more than 50 countries.
To learn more, visit https://www.wesco.com/.
---
RETURNING PARTNERS

AISPIRE, a WAC Company the first company in the lighting industry focused on the needs of the Home Integrator and Technologist.
To learn more, visit https://aispire.com/.



Canon U.S.A., Inc., is a leading provider of consumer, business-to-business, and industrial digital imaging solutions to the United States and to Latin America and the Caribbean markets. With approximately $30.4 billion in global revenue, its parent company, Canon Inc. (NYSE:CAJ), ranks third overall in U.S. patents granted in 2020† and is one of Fortune Magazine's World's Most Admired Companiesin 2020. Canon U.S.A. is dedicated to its Kyoseiphilosophy of social and environmental responsibility.
To learn more, visit https://www.usa.canon.com/.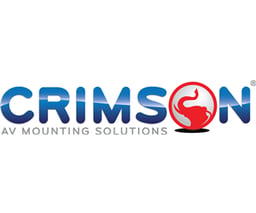 Crimson manufactures a comprehensive lineup of video display mount solutions designed for a wide variety of Residential and Commercial applications, including Digital signage, Education, Hospitality, Corporate, Worship, Venues, Stadiums and Arenas, Restaurants, Bars and Healthcare facilities.
With extensive experience in the design, manufacture and sale of professional-grade display mounting equipment, and by utilizing lean business practices, Crimson has developed a proprietary business model, which provides maximum value with minimal cost. Not only do Crimson customers receive the best value, they also benefit from unparalleled customer service, an easy to use website and uncompromising design and build quality, ensuring each Crimson AV mount will be trouble-free for years to come.
To learn more, visit http://www.crimsonav.com/.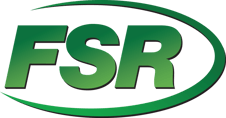 FSR Inc. is a leading global designer and manufacturer of power, data and electrical solutions for the corporate, education, hospitality and government markets. Our product lines include floor, table, wall, and ceiling connectivity boxes, as well as a full line of interfaces, distribution amplifiers, matrix switchers, seamless switchers and HDBaseT & CAT-X signal delivery solutions.
To learn more, visit http://www.fsrinc.com/.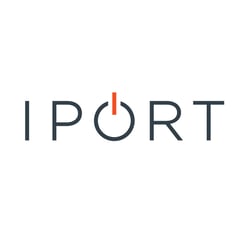 Beginning in 2004 we crafted products that enabled the integration of Apple products with the technology in your life. Over the years we invented the world's first in-wall dock for iPod, the world's first in-wall mount for iPad and iPod touch, and LaunchPort – the world's first and only inductive charging system for iPad.
Our products are used in residences and commercial application alike, across the world. From hotel rooms, corporate offices, yachts and aircraft, iPort products solve real business problems and enhance the home every day.
Our Southern California lifestyle and our team of engineers and designers create products that connect technology and life in meaningful ways. We are obsessed with user experience, quality and design. Our focus is simple: to create opportunities for installers and users to improve the use of mobile technologies in residences and business around the world.
iPort is a brand of Dana Innovations.
To learn more, visit http://www.iportproducts.com/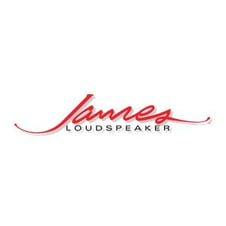 James Loudspeaker was established in the San Francisco Bay area in 1999 by a group of dedicated audio engineers, craftsmen, and entrepreneurs. James Loudspeaker has established itself as a world leader and innovator in both high-performance residential and commercial speaker solutions, providing products for exclusive homes, forward-thinking businesses and upscale marine applications. James Loudspeaker takes pride in its ongoing spirit of innovation, unprecedented customization capabilities, flawless sonic reproduction and excellence in design and quality of build. James Loudspeaker products are known for delivering the ultimate entertainment experience while maintaining a minimal visual presence in interior or landscape designs.
Today, James Loudspeaker is located in beautiful Minden, Nevada.
To learn more, visit https://www.jamesloudspeaker.com/.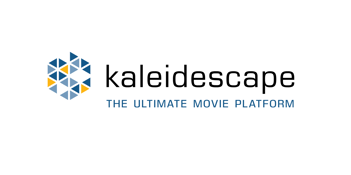 Kaleidescape is the only online provider of films with full-fidelity audio and video for luxury home cinema. The company's Internet-delivered movies include exclusive metadata that enables its award-winning movie players to produce a truly astonishing home cinema experience. Kaleidescape systems are installed worldwide in the best homes and yachts. Founded in 2001, and headquartered in California, Kaleidescape sells its products exclusively through custom integrators.
To learn more, visit https://www.kaleidescape.com/.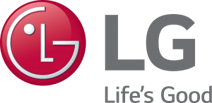 The LG indoor fine-pitch direct view LED (DVLED) home cinema display is LG's first-ever DVLED display series designed specifically for high-end residential installations. It allows viewers to immerse themselves in the captivating brilliance, vibrant color, wide contrast ratio, and breathtaking screen sizes of their very own home theater in any room they choose – even those with bright sunlight! Available in various sizes and performance levels, LG's home cinema displays take the guess work out of configuring which DVLED screen is right for each consumer. From 2K to 8K configurations with screen sizes from 108-inches to a show stopping 325-inches, these solutions come with virtually everything customers need, except the popcorn.
That includes LG direct view LED panels, 5% spare modules, spare boards, parts and a service tool. All of this ships in a custom branded, wheeled flight case to protect the display when it has to be moved. Plus, every DVLED Home Cinema Display comes with exceptional warranty and services, including a 5-year ExtendedCare Warranty, 3 years of LG TotalCare Health Checks and a 3-year subscription to LG ConnectedCare.
To learn more, visit https://www.lg.com/us/business/direct-view-led-home-cinema-display.
Meridian has always challenged convention. For more than forty years we have pushed boundaries, disrupted norms and engineered products that have shaped our industry. As we break new ground through our research, we will continue to challenge convention to enrich people's lives, and redefine how customers experience sound.
From our flagship DSP loudspeakers with integrated amplification, to discreet and powerful in-wall loudspeakers, we engineer easy to install, high resolution audio systems for the home. Meridian products are sold by custom integrators and audio specialists in more than 80 countries, worldwide. We also work with many of the world's leading brands enabling millions of consumers around the world to experience our sound throughout their homes, and in automotive, and airline settings.
To learn more, visit https://www.meridian-audio.com/.

Sonance was founded in 1983 by Scott Struthers and Geoff Spencer, who introduced the world's first in-wall loudspeaker. This achievement led to many more "firsts" and a proud heritage of innovation. It also inspired a philosophy that continues to drive the company's brands today: that technology can and should blend in with architecture and great design.
Today, Sonance includes the IPORT and James Loudspeaker brands which also follow the Sonance philosophy, unlocking an even greater range of solutions, each meticulously designed to disappear. It is through this consistent promise that Sonance has cultivated long-standing, authentic partnerships with leading architects, interior design professionals, custom installers, design-conscious consumers and end-users, from their home base in San Clemente, California and throughout the world.
To learn more, visit http://www.sonance.com/.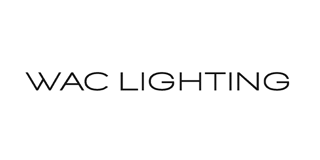 WAC Lighting has been driving quality innovation and making it accessible to the marketplace for more than 30 years. Choosing to operate at a higher level of responsibility and oversight, the company has built a vertically integrated design, engineering and manufacturing operation. WAC has optimized electronic designs in luminaries from power supply circuit board construction to light engine designs in LED Task lighting, LED Recessed Lighting, LED Track and Accent lighting and LED decorative lighting.
Proprietary LED technology provides superior brightness, efficiency, and robust operation over other LEDs on the market. WAC Lighting has spent countless hours of in-house testing, research and development, honing principles of thermal engineering, and optical designs for the absolute best in LED light. This commitment to excellence is what one should come to expect from a "Responsible Lighting" Company.
WAC Lighting Global Headquarters is located in Port Washington, New York, with Factories in New York, Ontario, California and Atlanta.
To learn more, visit www.waclighting.com.