The D-Tools i3 Program provides comprehensive data from leading manufacturers to D-Tools software users at no charge to the user. D-Tools i3 Partners understand the importance of providing current, quality product specifications in order to better support their dealers in their client engagements. We would like to welcome our new and returning i3 Program partners, whose product data is available to all System Integrator users free-of-charge.
---
NEW PARTNERS

MuxLab is a leading designer and manufacturer of connectivity and distribution solutions for commercial and residential installations of all sizes. Though specializing in the professional AV and broadcast markets, MuxLab products have been implemented in countless, high quality AV installations in every major market around the world. Since its inception in 1984, the company continues to be a forerunner of technological advances in signal distribution and connectivity.
While keeping up with emerging technologies, MuxLab's mission has remained the same: provide easy to use and affordable solutions that deliver all forms of audio/video anywhere. With a deep understanding of the customer's need for quality, performance and reliability, the company designs and engineers its products in Canada with this focus in mind.
MuxLab's extensive, flagship line of AV over IP solutions cover all major compression technologies including H.264 /H.265, MPEG and JPG2000, as well as uncompressed signal delivery up to 4K/60 resolution and many audio options, offering solutions for HDMI, DVI, DisplayPort, SDI, KVM and audio applications.
MuxLab strives to partner with customers around the world to empower AV installations, and provide a flawless transmission of AV anywhere, anytime.
To learn more, visit https://muxlab.com/.
---
RETURNING PARTNERS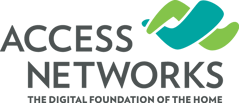 Access Networks is the premier enterprise-grade networking solutions provider for the modern home. We are the connection point between manufacturers, integrators and homeowners. Our team creates a robust networking platform enabling all components of an integration project to work together seamlessly. We also distribute strategically selected brands such as Ruckus, SurgeX, eero and Luxul.
We custom tailor solutions for our integration partners utilizing the finest components from the most respected IT solutions providers in the world. Building a better network starts with expert guidance from Access Networks combined with premium enterprise-grade hardware. We've also strategically aligned with Ruckus, SurgeX, eero and Luxul for distribution.
The Access Networks team design and maintain sophisticated networks based on a simple premise: keeping you connected.
To learn more, visit http://www.accessca.com/.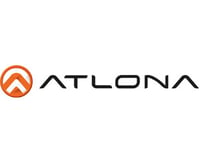 Atlona is a leading provider of innovative connectivity solutions to the Audio/Visual and IT markets.
Since 2003, Atlona has been a leading global provider of AV and IT signal distribution and connectivity solutions. In an ever-changing industry, the company has been designing and engineering innovative, award-winning products for a diverse range of residential and commercial AV and IT markets, including education, business, government, entertainment, and healthcare.
Atlona's products and services enable system designers, integrators, consultants, and installers worldwide to simplify installation, minimize maintenance and maximize the versatility of premier automated control solutions. Backed by an industry-exclusive 10-year warranty, Atlona's customer-driven products are designed and developed with the features, performance and reliability that leaders demand.
To learn more, visit http://www.atlona.com/.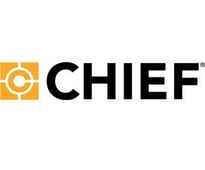 Chief is a division of Milestone AV Technologies, a Duchossois Group Company. With over 35 years of proven product and service excellence, hundreds of product awards and patented designs, we are globally recognized as an AV industry leader. We design state-of-the-art mount and rack solutions that complement the technology they support. We are committed to delivering high-quality products that are easy to install and maintain.
Chief made its mark in the industry by producing the original projector mount roll, pitch and yaw adjustments in 1978, making registration quick and easy. We continue to break new ground with new products and unique, patented features that focus on ease of installation and flexibility for the professional installer.
To learn more, visit http://www.chiefmfg.com.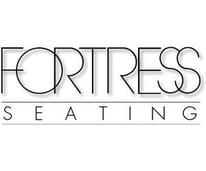 Theater Seating Designed To Your Specifications – Fortress Seating is one of the few companies in the industry that actually manufactures their own chairs. Working with a prime manufacturer gives you the flexibility to customize the seating anyway you like. For over 70 years, Fortress has been providing exceptional solutions to all seating challenges. Completely customizable seating, combined with a wide array of accessories, gives you the tools to truly design your home theater. Whether it's following a particular curve in the room, creating a custom design, or incorporating one-of-a-kind accessories, Fortress is here to help.
Fortress sets the benchmark for unique designs, customization, exceptional quality and customer service. With a corporate philosophy of "Let's give it a try," almost anything is possible.
To learn more, visit www.fortresseating.com.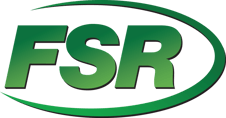 FSR Inc. is a leading global designer and manufacturer of power, data and electrical solutions for the corporate, education, hospitality and government markets. Our product lines include floor, table, wall, and ceiling connectivity boxes, as well as a full line of interfaces, distribution amplifiers, matrix switchers, seamless switchers and HDBaseT & CAT-X signal delivery solutions.
To learn more, visit http://www.fsrinc.com/.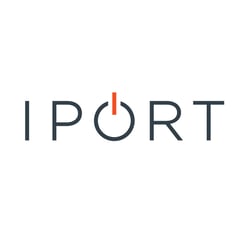 Beginning in 2004 we crafted products that enabled the integration of Apple products with the technology in your life. Over the years we invented the world's first in-wall dock for iPod, the world's first in-wall mount for iPad and iPod touch, and LaunchPort – the world's first and only inductive charging system for iPad.
Our products are used in residences and commercial application alike, across the world. From hotel rooms, corporate offices, yachts and aircraft, iPort products solve real business problems and enhance the home every day.
Our Southern California lifestyle and our team of engineers and designers create products that connect technology and life in meaningful ways. We are obsessed with user experience, quality and design. Our focus is simple: to create opportunities for installers and users to improve the use of mobile technologies in residences and business around the world.
iPort is a brand of Dana Innovations.
To learn more, visit http://www.iportproducts.com/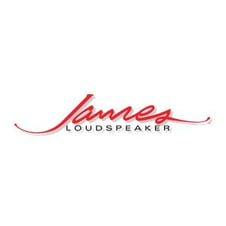 James Loudspeaker was established in the San Francisco Bay area in 1999 by a group of dedicated audio engineers, craftsmen, and entrepreneurs. James Loudspeaker has established itself as a world leader and innovator in both high-performance residential and commercial speaker solutions, providing products for exclusive homes, forward-thinking businesses and upscale marine applications. James Loudspeaker takes pride in its ongoing spirit of innovation, unprecedented customization capabilities, flawless sonic reproduction and excellence in design and quality of build. James Loudspeaker products are known for delivering the ultimate entertainment experience while maintaining a minimal visual presence in interior or landscape designs.
Today, James Loudspeaker is located in beautiful Minden, Nevada.
To learn more, visit https://www.jamesloudspeaker.com/.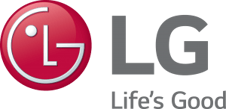 LG Electronics USA, Inc., is a global force and technology leader in consumer electronics and a believer in creating innovation for a better life. LG Electronics is an award winning OLED pioneer and is recognized for creating the world's bestselling OLED TVs. In addition, LG is renowned for developing award winning projectors and sound bars.
To learn more, visit https://www.lg.com/global.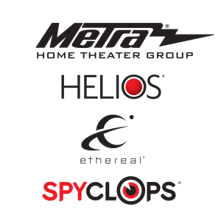 Metra Home Theater Group® (MHTG), a pioneer in HDMI® cable technology, is a division of Metra Electronics®, the world leader and "The Installer's Choice®" for vehicle installation kits and car audio accessories for more than 70 years. Headquartered in Florida, MHTG brands include Ethereal Home Theater®, Helios®andSpyclops Surveillance Systems®. Metra's strong commitment to research and investment into the development of cutting-edge solutions has a history of providing first-to-market solutions for HDMI cables and electronics.
To learn more, visit www.metrahometheater.com.

Platinum Tools, founded in 1997, was created based upon two very simple objectives. First, develop the absolute best possible solutions for the preparation, installation, hand termination, and test of wire and cable. Second, implement an operational infrastructure that can deliver these products in an efficient, timely, and high quality manner.
All of our products must absolutely satisfy three critical benchmark criteria…utility of function; quality of function; and economic value. Our people are our company. They, too, must be focused on and work to satisfy three critical benchmark criteria…customer satisfaction; product knowledge and expertise; and willingness to learn and adapt.
To learn more, visit https://www.platinumtools.com/.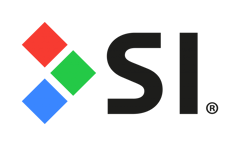 Screen Innovations (SI) is a leading manufacturer of projection screens and associated technologies for residential and commercial applications. Best known for Black Diamond™, the world's first and only multi-directional ambient light rejection projection screen technology, SI has effectively revolutionized the two-piece projection category by producing screens that deliver unparalleled images in light or dark environments.
A highly innovative, industry-specific Screen Innovations design and engineering team works tirelessly, constantly evolving the category in order to effectively bring projection to the mainstream. By operating under the principle that "No matter the budget; Screen Innovations has the best available screen solution to suit your needs," SI aims to resolve the issues that have historically hamstrung the projection screen industry.
To learn more, visit http://www.screeninnovations.com/.

Sonance was founded in 1983 by Scott Struthers and Geoff Spencer, who introduced the world's first in-wall loudspeaker. This achievement led to many more "firsts" and a proud heritage of innovation. It also inspired a philosophy that continues to drive the company's brands today: that technology can and should blend in with architecture and great design.
Today, Sonance includes the IPORT and James Loudspeaker brands which also follow the Sonance philosophy, unlocking an even greater range of solutions, each meticulously designed to disappear. It is through this consistent promise that Sonance has cultivated long-standing, authentic partnerships with leading architects, interior design professionals, custom installers, design-conscious consumers and end-users, from their home base in San Clemente, California and throughout the world.
To learn more, visit http://www.sonance.com/.