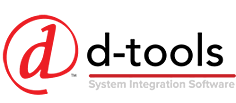 The D-Tools i3 Program provides comprehensive data from leading manufacturers to D-Tools software users at no charge to the user. D-Tools i3 Partners understand the importance of providing current, quality product specifications in order to better support their dealers in their client engagements. We would like to welcome our new and returning i3 Program partners, whose product data is available to all System Integrator users free-of-charge.
---
NEW PARTNERS

Legrand is the global specialist in electrical and digital building infrastructures. Its comprehensive offering of solutions for use in commercial, industrial, and residential markets makes it a benchmark for customers worldwide. Drawing on an approach that involves all teams and stakeholders, Legrand is pursuing its strategy of profitable and sustainable growth driven by acquisitions and innovation, with a steady flow of new offerings—including connected products stemming from Legrand's global Eliot (Electricity and IoT) program. Legrand is one of the most sustainable companies in the world, as ranked by the Corporate Knights, and is committed to achieving carbon, water, and waste reductions in its operations, deepening its community relationships, and continuously improving the environmental profile of its products. Legrand reported sales of around $7.1 billion (USD) in 2017. Legrand has a strong presence in North and Central America, with a portfolio of well-known market brands and product lines.
To learn more, visit https://legrand.us/.

Headquartered in Sarasota, FL, Clare Controls is a provider of smart security and smart home solutions that blend professional installations with DIY smart home expansion. Clare increases safety and convenience, helps conserve energy, integrates entertainment, and provides home security monitoring all in one sleek, simple-to-use app. US-based ClareCare consumer support ensure client satisfaction
To learn more, visit www.clarecontrols.com.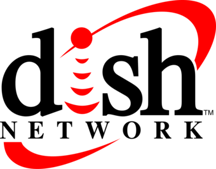 DISH Network Corporation is a connectivity company. Since 1980, it has served as a disruptive force, driving innovation and value on behalf of consumers. Through its subsidiaries, the company provides television entertainment and award-winning technology to millions of customers with its satellite DISH TV and streaming SLING TV services. In 2020, the company became a nationwide U.S. wireless carrier through the acquisition of Boost Mobile. DISH continues to innovate in wireless, building the nation's first cloud-native, Open RAN-based 5G broadband network. DISH Network Corporation (NASDAQ: DISH) is a Fortune 250 company.
To learn more, visit https://www.dish.com/.
---
RETURNING PARTNERS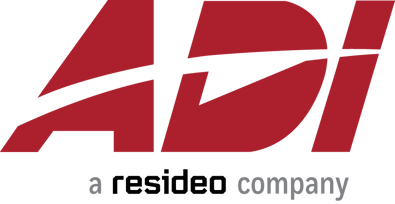 As the industry's leading distributor of security, AV, and low-voltage products, ADI provides the service, solutions, and support needed to help your business grow. ADI represents hundreds of top industry manufacturers and offers thousands of items in stock every day on its website, mobile app, and in more than 100 North American branch locations. ADI's superior product offering, friendly and knowledgeable staff, and extensive training opportunities can be relied upon to help expand your business. ADI's value-added services, such as Systems Design, Project Registration, PAT (Pick up Anytime) Rooms, IP Programming, and 1-Hour Pickup, combined with the brands you want, at the prices you need, will help you deliver your projects. For more than 25 years, ADI has been an indispensable business partner by remaining committed to its customers and supplier partners and continuing the tradition of building and maintaining long-lasting relationships. ADI's complete line of solutions includes Video Surveillance, Residential & Pro AV, Communications, Enterprise Connectivity, Fire, Intrusion, Access Control, Central Vacuum, Smart Home, Networking, Power, Structured Wiring, Tools & Hardware, and Wire & Cable.
To learn more, visit https://www.adiglobaldistribution.us.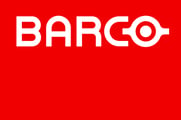 Barco, a global technology company, designs and develops networked visualization products for the Entertainment, Enterprise and Healthcare markets. Barco has its own facilities for Sales & Marketing, Customer Support, R&D and Manufacturing in Europe, North America and APAC. Barco (NYSE Euronext Brussels: BAR) is active in more than 90 countries with 3.250 employees worldwide. Barco posted sales of 1.051 billion euro in 2014.
To learn more, visit https://www.barco.com.

Digital Watchdog® (DW®) empowers our customers as the industry-leading single source of value-driven complete solutions for all video surveillance applications (HD Coax™ / hybrid / IP enterprise), focusing on ease of use and ROI. DW® products offer technologically-advanced features including multi-sensor HD cameras at real-time 30fps, Star-Light™ super low light technology, WDR, Smart DNR™ and Smart IR™. Complete IP megapixel surveillance solutions include single- and multi-sensor MEGApix® cameras and edge recording systems, Blackjack® NVRs and DW Spectrum® IPVMS for server, mobile and on-camera control. Complete HD Coax™ surveillance solutions include single- and multi-sensor STAR-LIGHT™ HD Coax™ cameras, VMAX® Universal HD over Coax™ DVRs and mobile management applications.
To learn more, visit https://www.digital-watchdog.com.

ELK is a leading designer and manufacturer of customized home and business security, energy management and convenience solutions. For over 20 years, we have created a trusted brand with simple, yet innovative products that have now become industry standards. Our customer service is world style and we stand behind the products we sell with industry leading technical support and warranty.
We are focused on creating products that secure and simplify life. In the rapidly changing security and automation market, ELK offers an integrated approach that delivers full featured and personalized solutions for security, lighting, environmental control, energy conservation, access control, and management of just about any electrical feature in the home or business.
To learn more, visit https://www.elkproducts.com.

Focal has been creating benchmark acoustic equipment since 1979 for various high fidelity markets such as home audio loudspeakers, AV, CI, headphones, car speaker drivers and monitoring loudspeakers. Core businesses: speaker drivers and high-fidelity loudspeakers. Our historic core values are based on the union of technology, mechanics, noble materials and design. We are constantly pushing the limits of sound to offer you a truly unique listening experience.
To learn more, visit https://www.focalnaimamerica.com/.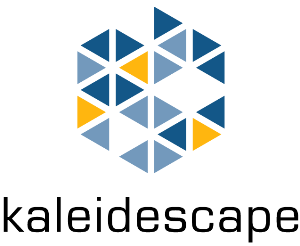 Founded in 2001 and headquartered in Sunnyvale, California, Kaleidescape is pioneering the development of movie servers that redefine how film enthusiasts purchase, organize and enjoy their movie collections. Featuring a breakthrough user interface that gives viewers unprecedented flexibility and control over the movies they watch, the Kaleidescape System makes it easy for customers to select and enjoy their DVD, Blu-ray and downloaded movies from any television in the home. Kaleidescape products are available at www.kaleidescape.com, and through custom installation dealers and fine audio/video retailers throughout the world.
To learn more, visit https://www.kaleidescape.com.

RTI delivers the connected world to users' fingertips via advanced control and automation systems for smart homes and businesses. Guided by a passion for delivering the ultimate user experience, the company's award-winning solutions bring entertainment, environment, and security into harmony with a powerful ecosystem that is easy enough for anyone to use. The RTI portfolio offers beautifully designed remote controls, touchpanels, apps, processors, and A/V distribution, all backed by the company's renowned Integration Designer® programming software, enabling integrators to deliver complete custom control for their clients.
The RTI family of innovative control solutions includes Pro Control. Affordable and easy to program, this line of remote controls, processors, and ProPanel® apps are engineered with RTI's advanced capabilities and bring unprecedented value to professionally installed electronic systems. Together, RTI and Pro Control are setting the standard for fully customizable control and automation solutions for every application.
To learn more, visit www.rticorp.com and www.procontrol.com.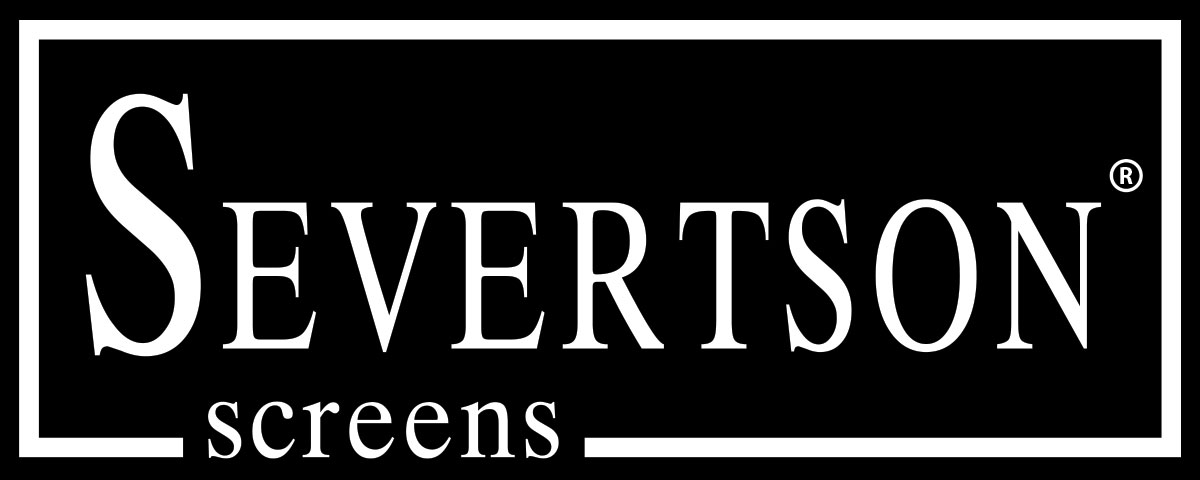 Founded in 1986, Mesa, Ariz.-based Severtson Screens is an award-winning global leader in innovative and quality projection screens in the home theater, pro AV, and cinema markets. Its low rejection rate coupled with the high quality of all its products has made Severtson Corporation the industry standard for quality and customer service worldwide. From its unlikely origins in the family kitchen to today's three modern production facilities, Severtson Corporation has remained committed to the principles of innovation and uncompromising quality that have made them who they are today.
To learn more, visit http://severtsonscreens.com.

Headquartered in Harrison NY USA, URC is a global leader in smart home automation and control. URC technology is respected for unsurpassed performance and reliability with over 100 million remote controls sold in the past 10 years alone. Legendary URC control system user interfaces include touchscreens, handheld remotes, mobile apps and keypads – plus Amazon Alexa intelligent voice control. URC smart home systems (Total Control®, MX HomePro™ and Complete Control™) are custom designed, installed and maintained by a network of URC trained systems integration professionals.
To learn more, visit www.universalremote.com.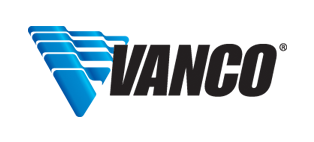 With a 60-year legacy of serving the AV industry, Vanco International, LLC engineers, manufactures, and sells premium audio/video products and electronic accessories that are 100% QC tested from our U.S. headquarters. Backed by a team of knowledgeable support representatives and technology experts, Vanco is comprised of four unique brands including Vanco®, Evolution™, PulseAudio™ and Beale Street Audio™. Vanco is committed to helping the dealer and distributor community succeed in creating high-quality customer experiences across home theater, premium audio, and commercial installations.
To learn more, visit www.vanco1.com.

Yamaha Corporation of America (YCA) is the largest subsidiary of Yamaha Corporation, Japan and offers a full line of award-winning musical instruments, sound reinforcement, commercial installation and home entertainment products to the U.S. market. Products include: Yamaha acoustic, digital and hybrid pianos, portable keyboards, guitars, acoustic and electronic drums, band and orchestral instruments, marching percussion products, synthesizers, professional digital and analog audio equipment, Steinberg recording products and NEXO commercial audio products, as well as AV receivers, amplifiers, MusicCast wireless multiroom audio systems, Blu-ray/CD players, earphones, headphones, home-theater-in-a-box systems, sound bars and its exclusive line of Digital Sound Projectors. YCA markets innovative, finely crafted technology and entertainment products and musical instruments targeted to the hobbyist, education, worship, music, professional audio installation and consumer markets.
To learn more, visit https://usa.yamaha.com/.