The D-Tools i3 Program provides comprehensive data from leading manufacturers to D-Tools software users at no charge to the user. D-Tools i3 Partners understand the importance of providing current, quality product specifications in order to better support their dealers in their client engagements. We would like to welcome our new and returning i3 Program partners, whose product data is available to all System Integrator users free-of-charge.
---
NEW PARTNERS

Bowers & Wilkins, founded in the U.K. in 1966, has been at the forefront of high-performance audio technology for more than 50 years. Bowers & Wilkins designs and manufactures precision home speakers, headphones, custom installation and performance car audio products that set new standards for innovation and sound quality, earning countless awards and accolades from the world's leading recording studios and musicians. Bowers & Wilkins' reputation is based on the unwavering pursuit of the best possible sound and an unsurpassable music listening experience.
To learn visit, www.bowerswilkins.com.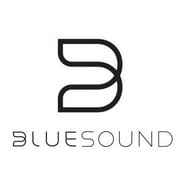 An alliance of audiophiles. We are the designers, engineers and individuals who have spent our lives in the music industry. Our founders helped pioneer HiFi in the 70s – innovation and the pursuit of perfection in audio runs deep in our collective DNA. Bluesound's sole mission is to create innovative wireless audio products and technologies that allow for the most true-to-live performance music reproduction possible, utilizing the most advanced, state-of-the-art digital technology.
To learn more visit, https://www.bluesound.com.

DALI, (Danish Audiophile Loudspeaker Industries), was established in 1983, and grew out of Scandinavia's leading audio retail chain. Now distributed in 65 countries, and with more than 30 years of experience and global recognition, DALI holds unwavering dedication to sound that has advanced the state of the art, inspiring music and cinema lovers and challenging the competition to catch up. DALI is driven by raw passion for music and an honest reproduction in the domestic environment. Continuous development and refinement of new technologies remains core to DALI's quest to create the best loudspeakers in the world.
To learn more visit, https://www.dali-speakers.com.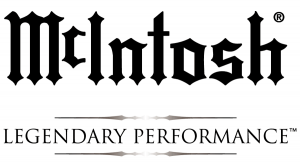 Founded in 1949, McIntosh is known for offering distinguished home audio systems that deliver the ultimate experience in music and film. Offering products for two-channel stereo sound systems and multi-channel home theaters with surround sound, McIntosh continues to define the ultimate home audio entertainment experience for discriminating listeners around the world. Our iconic blue Watt output meter is globally recognized as a symbol of quality home audio. With a McIntosh home stereo system or home theater, listeners have the ability to create their own luxury audio experience – and truly live their music.
McIntosh products are designed and handcrafted at our Binghamton, NY factory by our dedicated employees who share a passion for music and the McIntosh heritage. Since our inception, McIntosh has been powering some of the most important moments in music history and pop culture. From President Lyndon Johnson's inauguration speech to Woodstock to the famous Grateful Dead "Wall of Sound," McIntosh has not only witnessed history, we have shaped it.
To learn more visit, https://www.mcintoshlabs.com.

Founded in 1972 and now sold in over 80 countries, NAD Electronics is renowned for its award-winning line of high-quality components for audio, home theatre and custom installation applications. Since the beginning, NAD's commitment to four core values – innovation, simplicity, performance, and value – have earned it a cult-like following that catapulted it to becoming a household name amongst audiophiles and music lovers alike. To this day, the brand continues to design and manufacture some of the most acclaimed and affordable hi-fi components that include modern features and technologies meant to appeal to a new generation of audiophiles.
To learn more visit, https://nadelectronics.com.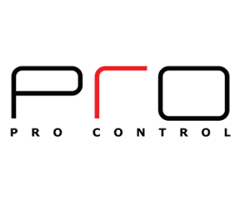 Pro Control, a divison of RTI, combines advanced capabilities with unprecedented value to provide the ultimate control solution for professionally installed entertainment systems. The product line includes handheld remote controls, control processors, and advanced software for programming and integration. The stunningly elegant handheld remotes have color touch-screen displays and are completely customizable. They can act as stand-alone remotes or sync with control processors using IR, ZigBee, or RF communication. The control processors provide rock-solid reliability along with advanced features such as control and feedback from iPad and iPhone devices, A/V receivers, Internet radio, lighting systems, security, and HVAC systems. Efficient, automated PC programming and cost-effective price points make Pro Control products the perfect solution for conference rooms, theaters, media rooms, and multiroom integration.
To learn more visit, www.procontrol.com.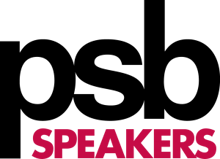 Founded in 1972, by renowned speaker designer Paul Barton, PSB is a leading global speaker brand, now celebrating more than 45 years. Currently sold in more than 70 countries around the world, for music or movie listening, the company has set the standard for high-performance, high-value speakers.
To learn more visit, http://www.psbspeakers.com.

QSC is a globally recognized manufacturer of audio solutions for huddle rooms to stadiums—and everything in between. Our systems make it easy for your team to design and integrate flexible, scalable solutions and deliver the native IT integration and standards-based technology your customers expect. This is AV built for IT.
To learn more visit, http://www.qsc.com.
---
RETURNING PARTNERS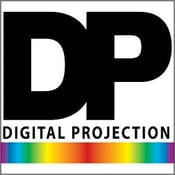 A digital imaging pioneer and industry leader, Digital Projection manufactures and distributes an extensive and expanding line of ultra high-performance 3-chip and single-chip DLP® projection systems. These projectors are the reference standard for demanding applications such as large-venue, live-event staging, education, medical and scientific research, command and control, digital cinema, commercial entertainment, houses of worship and elite home cinema.
Multiple company accolades include two Emmy® Awards for Outstanding Achievement in Engineering Development by the Academy of Television Arts and Sciences. Digital Projection remains the first and only projector manufacturer to win the coveted award.
To learn more visit, www.digitalprojection.com.
Biamp Systems is a leading provider of innovative, networked media systems that power the world's most sophisticated audio/video installations. The company is recognized worldwide for delivering high-quality products and backing each product with a commitment to exceptional customer service.
The award-winning Biamp product suite includes the Tesira® media system for digital audio and video networking, Audia® Digital Audio Platform, Devio® huddle room processors, Nexia® digital signal processors, Sona™ AEC technology and Vocia® Networked Public Address and Voice Evacuation System. Each has its own specific feature set that can be customized and integrated in a wide range of applications, including corporate boardrooms, conference centers, performing arts venues, courtrooms, hospitals, transportation hubs, campuses and multi-building facilities.
Founded in 1976, Biamp is headquartered in Beaverton, Oregon, USA, with additional engineering operations in Brisbane, Australia and Rochester, New York, USA.
To learn more visit, www.biamp.com.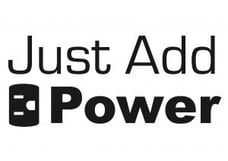 Like wine, whiskey and Scotch, Just Add Power's HDMI over IP platform has got better with age. Each generation of our HDMI over IP products adds new features and capabilities, without making the previous generation of hardware redundant. We take pride in having created a HDMI distribution system that can be left in place to run and can be easily expanded years after installation. We don't force our dealers to tear out an existing system, just because we've released a new product and "moved on" from the ones we encouraged you to buy two years ago.
Our dedicated team of engineers pride themselves in creating products that help integrators overcome limitations they experience with fixed format HDMI matrix brands. Need to send HDMI further than 328 ft? No problem. Need a 42 x 105 HDMI matrix that will eventually be a 68 x 120? We can help you.
Our HDMI over IP platform is designed for video matrixing, video walls and video tiling applications in a commercial or residential setting, and can do all three in tandem if needed. For jobs that require any size of 4K matrix (as well as 1080p or earlier device distribution), use our 3G Ultra HD over IP products. For jobs that don't feature any 4K screens or HDCP 2.2-encrypted sources, choose the earlier generation 2G/2G+ products. Both generations use the same system architecture: 1 x Just Add Power transmitter per HDMI 2.0 or 1.4 source, 1 x Just Add Power receiver per display, a Layer 3 Managed Gb network switch, and Cat 5e / 6 cabling infrastructure. Whoever said IP-based HDMI distribution was complicated, right?
To learn more visit, www.justaddpower.com.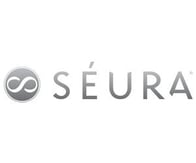 Séura is a designer technology company that designs and builds TV Mirrors, Outdoor TVs, Indoor Waterproof TVs and Lighted Mirrors for modern homes, hotels, and other commercial venues. Séura was founded in 2003 by Tim and Gretchen Gilbertson, who set out to bridge the gap between technology and design.
To learn more visit, www.seura.com.

Stealth Acoustics is a division of Dimensional Communications, Inc. a premier systems integration firm based near Seattle, WA USA. For over 37 years the direct experiences derived from countless systems integration projects have framed everything we do at Stealth Acoustics – in short, even though we are a world-class speaker manufacturer, we have systems integration in our blood and know what works and what doesn't towards a great sounding and reliable system.
As an outgrowth of needing a true-sounding, full-range invisible speaker solution and finding none up to our expectations, we went into our fabrication shops and began a 2-year R&D cycle to develop our first invisible speaker which we debuted in 2003 to accolades from CEDIA show attendees. Since then we have constantly continued to improve our sound quality, form factoring and ease of installation, culminating – at least for now – in our stunning LR series of invisible speakers and subwoofers. This continuous improvement mindset has brought us many past awards from CEDIA Lifestyles (AX3 model), Residential Systems' RESI award (B1630 subwoofer) and the CE TechHome Mark of Excellence Award (FX8 model). Today we not only offer the best and most reliable invisible speakers, but also amplification and DSP-based processing all to create a "total systems approach" to totally invisible sound. No other invisible speaker manufacturer has our depth of product offerings or in-field project experience towards solving the invisible speaker performance equation.
Since we think and act like systems integrators, we provide the quality of products, service and support we would expect from one of the best audio manufacturers in the world. It is this combination of experience and passion for being the best the drives us forward, while offering you the comfort and consistency of the best invisible speakers and amplifiers available.
To learn more visit, http://stealthacoustics.com.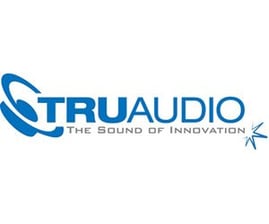 TruAudio designs, creates and manufactures indoor and outdoor speakers that give you movies and music as they were meant to be heard – true to what the original artist intended.
TruAudio audio products are sold exclusively through AV integrators. We are true to our dealers by offering them stellar customer service, lifetime guarantees and competitive pricing.
To learn more visit, www.truaudio.com.

Video Mount Products (VMP) is a leading provider of mounting solutions for the A/V, communication and security industries since 1994. VMP products consistently offer the latest designs in safety and flexibility, all at an outstanding value. VMP's product offering continues to grow by adding mounting systems to address growing segments across many markets.
VMP has become the mounting systems company of choice for professionals and their customers everywhere. All products have been engineered for and installed with confidence in thousands of residences, businesses, hotels, restaurants, schools, hospitals, houses of worship and security applications throughout the world. VMP prides itself on providing the best products in the industry and by supporting those products with knowledgeable professionals who understand that "support" is the core of our business.
To learn more visit, www.videomount.com.

WyreStorm is a vertically integrated prime manufacturer of award-winning AV distribution and control solutions for Commercial Pro AV, residential CI and retail markets.
Because the technology matters when it comes to successful AV signal management and true customer satisfaction, WyreStorm's unique multi-platform product offering comprises HDBaseT, HDMI, Fiber and the three AV over IP technologies of our NetworkHD line, for the creation of both single platform and hybrid solutions.
Offering unrivaled interoperability, value and compatibility with the latest 4K standards, WyreStorm solutions offer seamless integration and perfectly tailored, one-manufacturer AV solutions that enable the integrator to provide the right technology for the right application, making every AV project a success.
WyreStorm. Because the Technology Matters.
To learn more visit, www.wyrestorm.com.