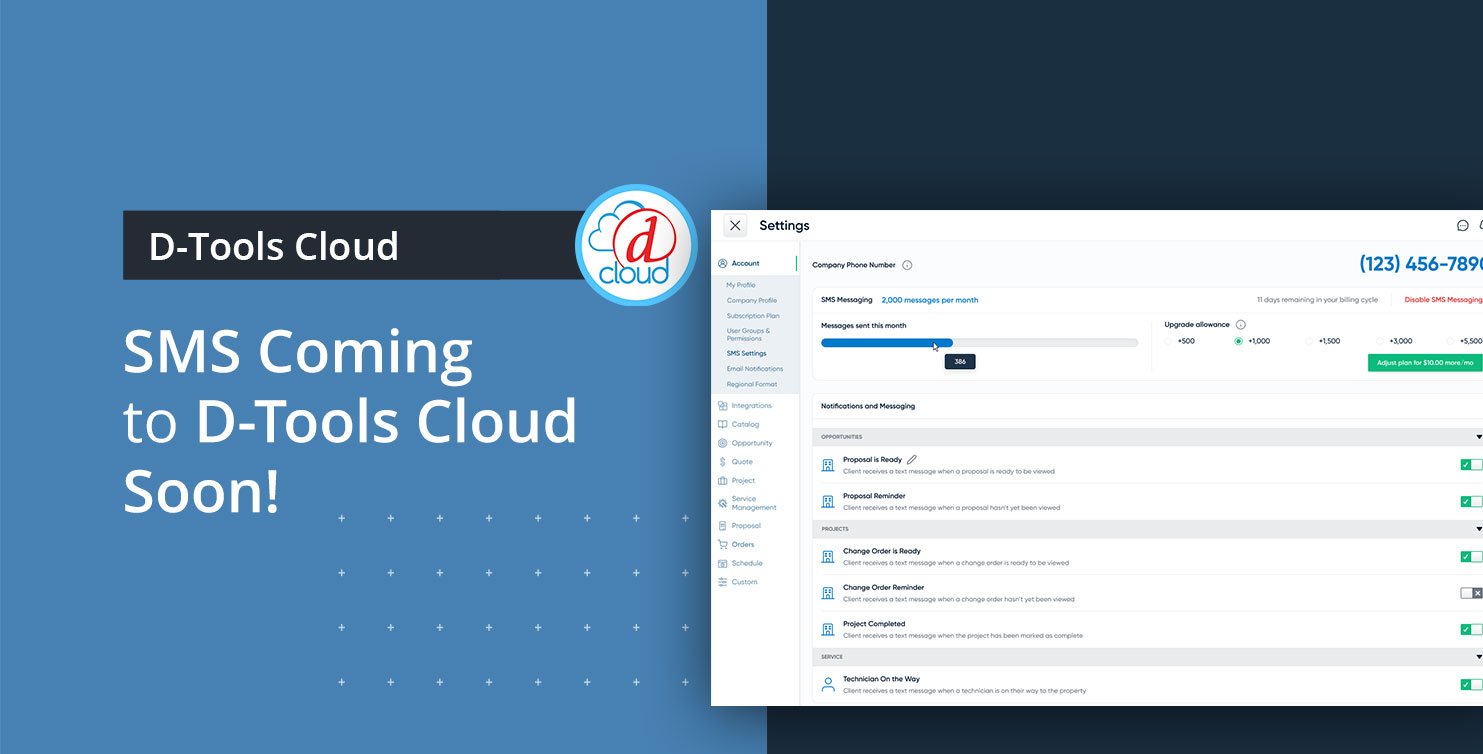 Introducing D-Tools' New SMS Feature: Seamless Communication Made Easy
Effective communication is the cornerstone of successful projects. That's why we're excited to introduce our new SMS feature, designed to enhance your client interactions across every stage of the project lifecycle.
Key Features and Benefits
Enhanced Client Communication: Ensure your clients are kept in the loop with consistent SMS updates from project inception to completion and beyond.
Immediate Notifications: Stay on top of your client communications with instant text alerts for quick, accessible interactions.
Streamlined Sales: When proposals are ready, effortlessly send an SMS requesting a signature, and set reminders to ensure timely signatures.
Integrated Workflow: Our automated reminders seamlessly fit into your existing operations, ensuring timely text updates without disrupting your workflow.
Customization & Personalization: Tailor your text messages with specific client details for a personalized experience that sets you apart from the competition.
Coming next month: A game-changer for your client communications!
Elevate your project management and client interactions with the upcoming SMS feature from D-Tools. Because informed clients are the key to success.