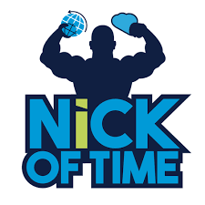 D-Tools delivers effective and efficient system design for high-tech smart home on Michigan's Saginaw Bay at Killarney Beach
Since implementing D-Tools' System Integrator platform, Nicholas Suchyta, president of AV integration firm Nick of Time out of Bay City, Michigan, says he can't imagine life without it. "I could never go back," he says. "It's cut the amount of work involved in every project by 50 to 60 percent while increasing revenue by 50 percent."
Being able to bid jobs quickly using D-Tools MobileQuote, and then get fast approvals via the Customer Portal, is critical for projects like the showcase home Nick of Time completed along Killarney Beach on the Saginaw Bay in Bay City.
D-Tools Helps Nick of Time Design the Most Technologically Advanced Home in Bay City
On a referral from the mason contractor, Nick of Time was called to run coaxial cable to TV locations in a new beachfront home. By educating the customer on the technology options available and presenting a polished proposal complete with drawings generated in D-Tools, Suchyta leveraged this small job into a complete smart home installation. "At the initial site survey the customer realized the simple coax to the TV was an obsolete solution," says Suchyta.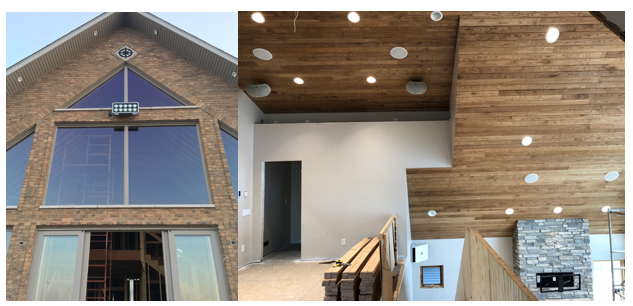 Nick of Time used product demos to show the capabilities of today's technology while ensuring an accurate quote for the new systems thanks to D-Tools. The customer signed off on the project that day through MobileQuote and could easily track and approve any subsequent change orders through the D-Tools Customer Portal. Suchyta says implementing D-Tools made it 60 percent faster for him to quote and bid a project of this size. "The customer loved the diagrams and drawings, as well as the tracking of serial numbers and wiring schematics, which make it easy to diagnose future problems or to expand the system."
The project ultimately grew to a whole home audio and video system plus Axis security cameras, Lutron Caseta smart lighting, and a robust network with WiFi coverage up to a block away. "This house is probably the most technologically advanced home built in the county," says Suchyta. "Prospective and current clients—including homeowners and builders—come for tours to experience its features for consideration in their projects."
Proper Planning with D-Tools Saves Time and Money
As a sole proprietorship, Nick of Time works with independent contractors to complete installations. Having all the drawings and lists in D-Tools made it easy for the contractors to follow the plan to the letter and without missing a component. Before implementing D-Tools, Suchyta used QuickBooks for invoices, Excel for equipment lists, and Visio for drawings, without the ability to track equipment or wiring. "D-Tools eliminates the possibility of forgetting to add the full list of equipment to the job," he says.
D-Tools Tasks and Mobile Install made documentation and time tracking quick and easy. Site pictures and install notes didn't get forgotten and misplaced. The customer portal even allowed the customer to get operational manuals as the project progressed, so they could easily comprehend the full capabilities of their smart home systems.
By sharing the drawings and equipment lists with members of the installation team, and managing the project through D-Tools, Suchyta says his installers' time-on-task was reduced by 30 percent, resulting in happier customers and an increase in revenue for Nick of Time.
Suchyta implemented D-Tools specifically to help address the design and engineering challenges associated with a project of this size, and he remains impressed with the software's performance and capabilities. "Many jobs after this have been won, and the costs of design and bidding have been drastically reduced, thanks to D-Tools," he says.
Exceeding the Customers' Dreams
Just how many moving parts were there to track in the Saginaw Bay home? "No other new construction in the area has so much integrated technology."
To ensure project success, the whole home audio system was designed in D-Tools before anything was ordered for the project. "D-Tools features like [the ability to document] inputs and outputs, as well as power, allowed us to spec properly sized equipment and amps, making sure we weren't caught off guard or missing critical components needed to complete the job," says Suchyta. "It also proactively showed our team that the original equipment list would not have had included sufficient inputs and outputs to meet the customers' performance expectations."
For the property's networking foundation, Nick of Time and the client chose a Ubiquiti UniFi cloud-managed, high capacity PoE+ managed gigabit network with distributed multi-radio, multi-AP WiFi. "The system maintains great coverage in and out of the home," says Suchyta. "Point-to-point WiFi extenders allow for data and video coverage in the customer's secondary garage a block away."
A TiVo system provides a multi-room viewing experience without the costs associated with multiple cable TV boxes. The whole home audio system with Electro-Voice in-ceiling speakers and Russound controllers and amplifiers completes the entertainment experience for the Killarney Beach residents. Nick of Time equipped the home with in-room remote controls and touch panels, but the residents can also control the AV systems through their smartphones. "The ability to stream from their mobile devices to the whole home system over WiFi allows the customer to control the AV system from their phones," says Suchyta.
The outdoor areas and the great room use Electro-Voice EVID 6.2 surface-mount speakers for excellent coverage and acoustic quality. Nick of Time designed a home cinema within the great room that exceeds anything the customer dreamed was possible. "The great room doubles as a 7.2.4 Dolby Atmos cinema, powered by Onkyo's TX-RZ3100, with externally powered amplifiers for the surround and sub channels," explains Suchyta. "The cinema works in tandem with the whole house audio system, while EV EVID 12.1 wall-mount subs give the customer a real-life entertainment experience beyond what they even knew existed."
Using D-Tools to Track Lighting and Security Change Orders
The high-tech residence features a Lutron Caseta smart lighting control system including LED lighting with custom solutions under the kitchen and laundry room counters and in the alcoves of the loft that provide "a low-cost, durable, highly efficient lighting solution for accent and work lighting," says Suchyta.
Ecobee thermostats further reduce the electric bill while keeping the house cool during the summer.
For a beach home that is less than fifty feet from the waterfront, and endures some rather harsh environmental conditions, security systems were necessary. Nick of Time engineered a system that deploys Axis Communications cameras, including a 180-degree 4K Multicam to cover the Saginaw Bay. Multiple M3058-PLVE 360° covers the areas surrounding the house, allowing the customer to keep a constant eye on their entire property on remote screens or through their smartphone. It also allows public users to watch the Saginaw Bay conditions in real time, which was very important to the homeowners as part of the design.
"Having D-Tools track specific pieces of equipment made sure we didn't overlook any components or order equipment we didn't need," he says. "It also eliminated the need to draw in Visio or AutoCAD, then build the system, and return to Visio to draw the as-builts. As the team made changes on-site, D-Tools allowed us to update the drawings in real-time. That saved a tremendous amount of time."
"Quoting Has Never Been So Easy"
Suchyta first learned about D-Tools nearly ten years ago. "The name stuck with me," he says.
After speaking with the D-Tools sales team and using the demo software, he was exceptionally impressed with the engineering capabilities, Visio and CAD integration, and automated equipment tracking. Instead of several steps, D-Tools integrates design, engineering, and quoting into a seamless process. Moreover, the impact on Nick of Time's bottom line has been tangible and substantial.
"Quoting new jobs has never been so easy," says Suchyta. "No more double-checking quotes through QuickBooks, then adding to Excel, then writing a separate proposal. D-Tools is a full-featured, integrated, one-stop solution. Its customization abilities have transformed the way we quote, design, and manage projects."
How D-Tools Helps Nick of Time's bottom line:
Project costs reduced by 40%
Business processes accelerated by 60%
Integrator time-on-task (for installation and documentation) reduced by 30%
Internal user satisfaction increased by 100%
Revenue increased by 50%
Additional information on D-Tools System Integrator can be obtained by signing up for a free personal online tour by visiting https://d-tools.com/live-demo-webinar/ or a free 30-day trial, which can be downloaded by visiting https://d-tools.com/hosted-free-trial-signup/.