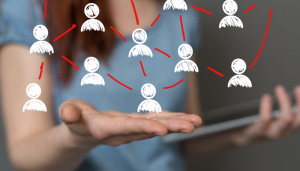 Here at D-Tools, we pride ourselves on support priority. We are committed to delivering the best possible standard of service to our customers and we offer numerous methods to our users to help them be successful in the use of our solutions.
Support Resources:
D-Tools Documentation Wiki contains modularized product documentation, meaning that there is a defined place for every piece of information about SI software. The Wiki makes it easy to get the exact information you need.
Benefits of the Documentation Wiki:
The Wiki is constantly being updated, so you are ensured the most up-to-date information.
Excellent search integration for quick and accurate answers.
Easy to navigate.
Our Gold Support "How-to" Webinar series will cover the basics of working with SI. The goal for these sessions is to get you up and running on three basics of using SI: Sell the Job, Design the Job, and Deliver the Job. All sessions are approximately 60 minutes in length each. Offered exclusively to our Gold Support customers, this Webinar series is ideal for new users as experienced users who may be looking to expand the use of SI throughout their business. …click for more info
D-Tools offers a range of training options to help you get the most ROI from your D-Tools investment. From our free New User Orientation series to our Plugged In Web Training, D-Tools can provide you with the skills you need to succeed. …click for more info
How to Contact Support: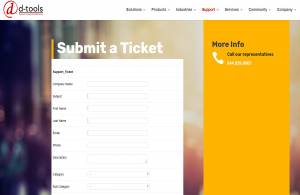 Open a support ticket from our website: D-Tools.com -> Support -> Open a support ticket
To start a new chat, use the blue icon on the bottom right corner.
Use the Support Ticket form to create a support ticket.
Email: support@d-tools.com