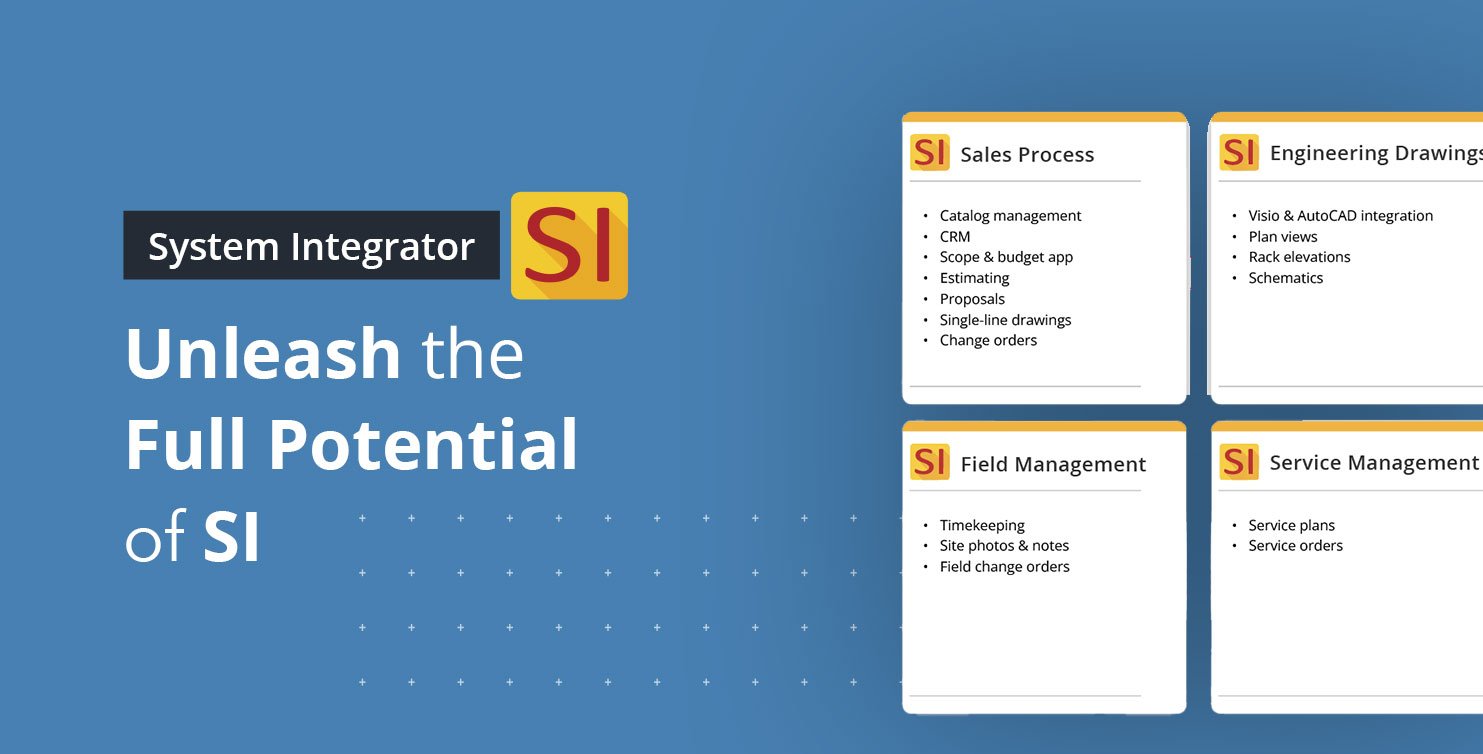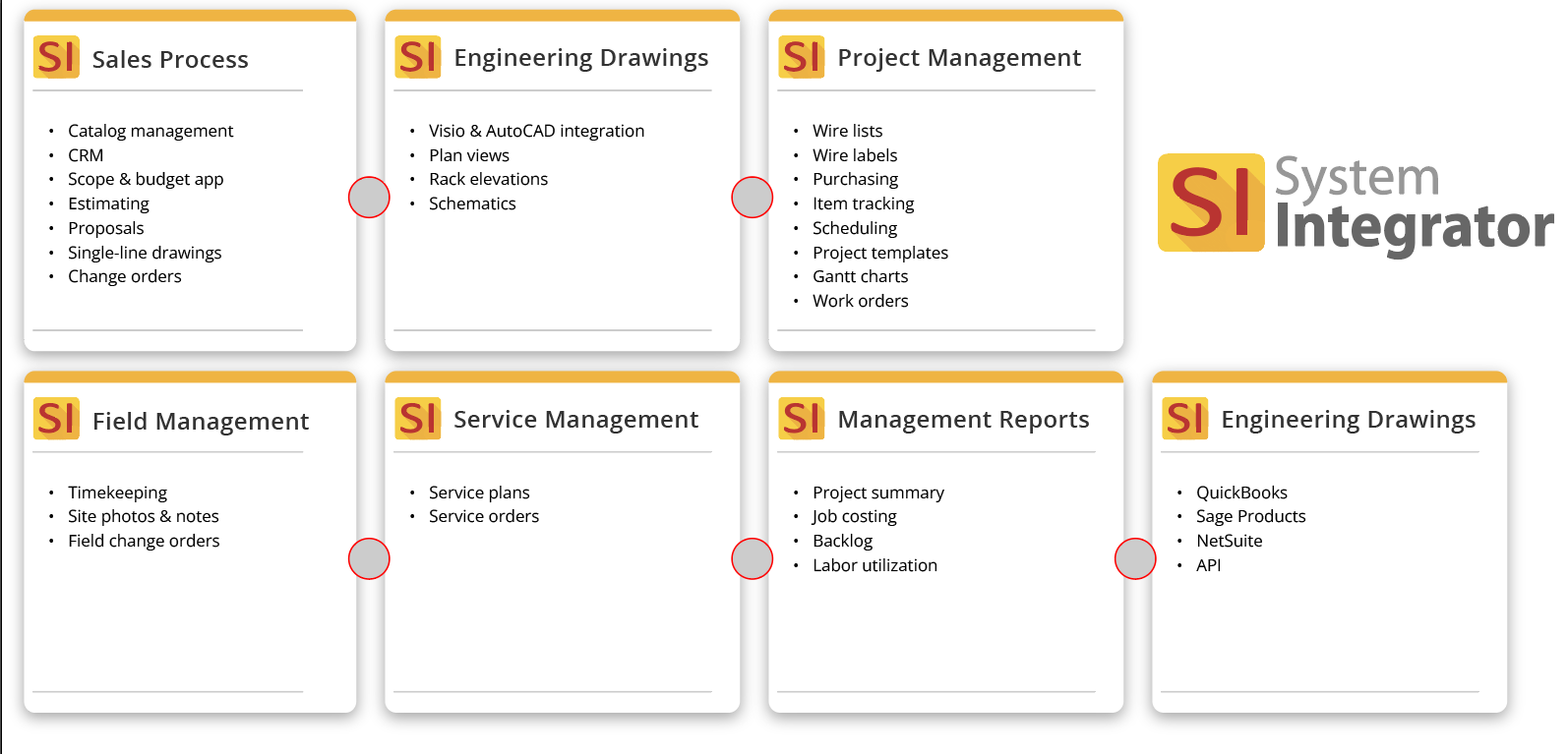 As technology continues to rapidly evolve, it's important for businesses to stay up-to-date with the latest advancements in order to remain competitive in the market. However, we have found that many businesses are not fully utilizing the capabilities of D-Tools System Integrator, leaving potential untapped.
That's why we want to take a moment to discuss the various capabilities of SI that can help you streamline your operations and increase efficiency. By leveraging its full potential, you can integrate your systems and processes to better manage operations, reduce errors, and save time and money.
Sales Process:
Streamline your sales process and improve customer experience, with catalog management, CRM, scope and budget app, estimating, proposals, single-line drawings, and change orders.
Engineering Drawings:
Make the process of creating and sharing system designs, faster and easier. SI integrates with Visio and AutoCAD, which allows for plan views, rack elevations, and schematics.
Project Management:
Manage your projects from start to finish, keeping everything organized and on track: wire lists, wire labels, purchasing, item tracking, scheduling, project templates, Gantt charts, and work orders.
Field Management:
Manage your field operations with ease, ensuring that everything runs smoothly and efficiently: timekeeping, field change orders, site photos and notes.
Service Management:
Manage service operations effectively and increase RMR with service plans and service orders.
Management Reports:
Keep track of your progress and identify areas that need improvement by generating management reports that provide a project summary, job costing, backlog, and labor utilization.
3rd Party Integrations:
Keep your financials up-to-date, ensuring that everything is running smoothly by integrating with QuickBooks, Sage Products, NetSuite, and API.
System Integrator (SI) is a powerful tool that can help you streamline your operations and increase efficiency. By using SI to its fullest potential, you can improve your sales process, engineering drawings, project management, field management, service management, and management reports. If you are not currently utilizing SI to its fullest potential, it's time to start!