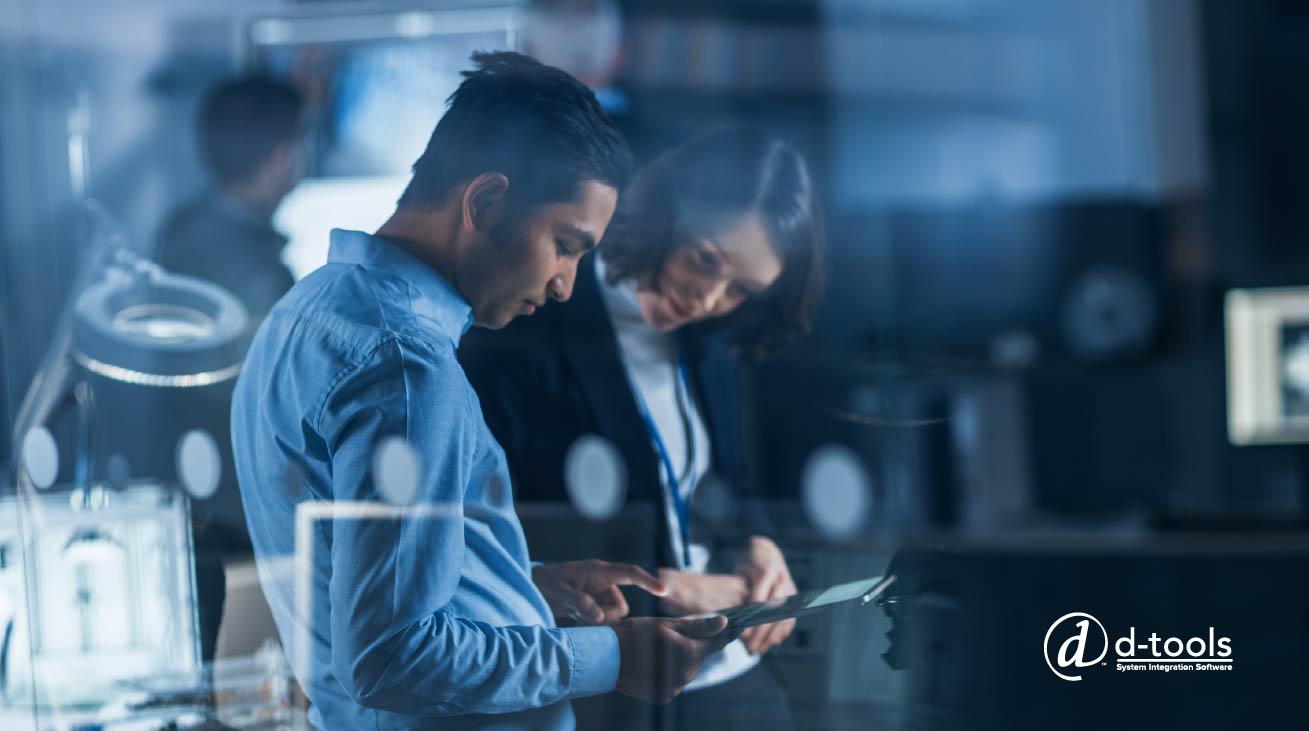 The ability to move quickly and confidently is essential for security system designers and integrators. Responding promptly and precisely to RFPs and winning more work demands aggressive action. Security proposal software brings the SOW into focus, clarifies the scope and scale of projects, and empowers teams to operate with maximum efficiency.
Why Use Security Bidding Software?
Why use security bidding software? The short answer: to save time, to save money, to win more jobs. These, and to eliminate more than a few headaches and hassles at the same time. Integrated solutions bring clarity to the SOW and to the proposal process, ensuring that teams are on the same page in terms of the scale, scope, and direction of a project.
What Is Security Bidding Software?
It is a platform with which you can increase speed and efficiency during the RFP and bidding process, improve accuracy, facilitate better team collaboration, and, ultimately, scale your business and grow revenue. Security bidding software replaces time- and labor-intensive—not to mention error-prone—manual processes, helping security system designers and integrators move with greater agility in order to maintain, and sharpen, their competitive edge.
The Benefits of Security Bidding Software
The security industry is evolving rapidly, as it must in order to respond to and anticipate threats that are increasing in frequency, severity, and sophistication. Demand for comprehensive systems is also growing. To seize this opportunity and, of course, to deliver the most effective solutions to clients, security system designers and integrators need to move both quickly and with precision. There is little room for error or delay; security bidding software is a powerful ally in reducing both and in generating accurate proposals and bids.
Profitable Service Contracts
Pounce on opportunities. With the right security proposal software, designers and integrators will be ready to develop winning proposals and bids. Speed is of the essence, but again, so is precision. Accomplish both mission-critical goals with one solution and put out bids for profitable service contracts that will grow your business.
Manage Your Sales Process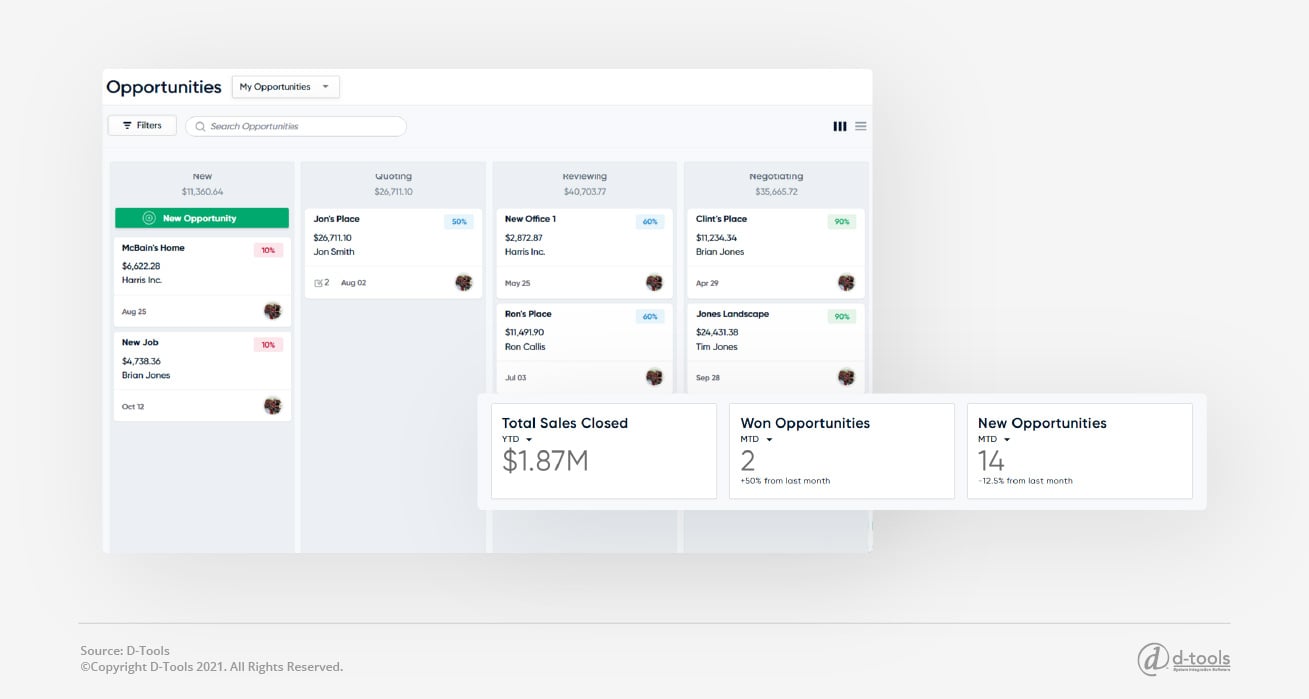 Sales teams must translate highly technical features into real-world benefits that resonate with clients. They also need to be aware of who is in the pipeline, and at what stage, in order to respond to leads effectively. A single solution that allows access to details of their sales pipeline and the products they need to sell is a game-changer.
Manage Your Projects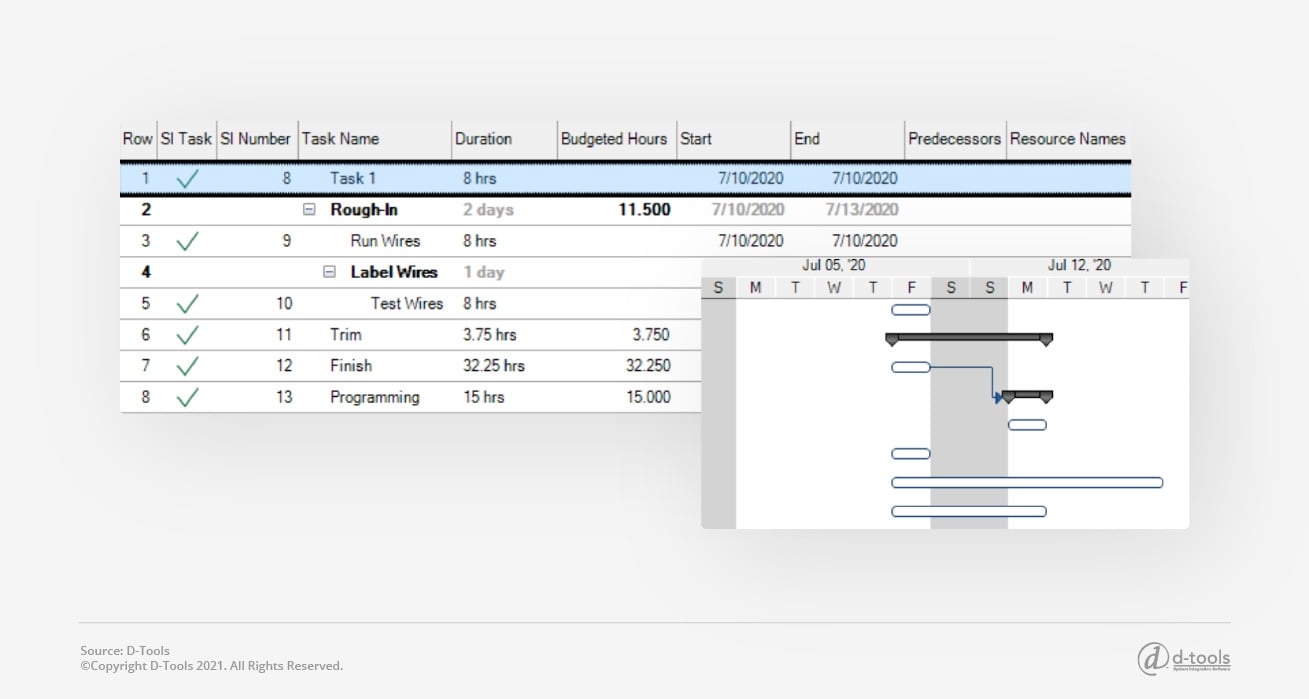 Project management is a gargantuan task, and it is made more onerous when software programs are siloed. There is no need for a dozen different "solutions" that solve very little, and that create more headaches as they each come with their own unique operating and usage requirements. Security proposal software that includes bidding functionality allows project managers to oversee every task and subtask effectively and efficiently, and quickly respond to project changes, from a single software solution.
Coordinate Your Field Service Team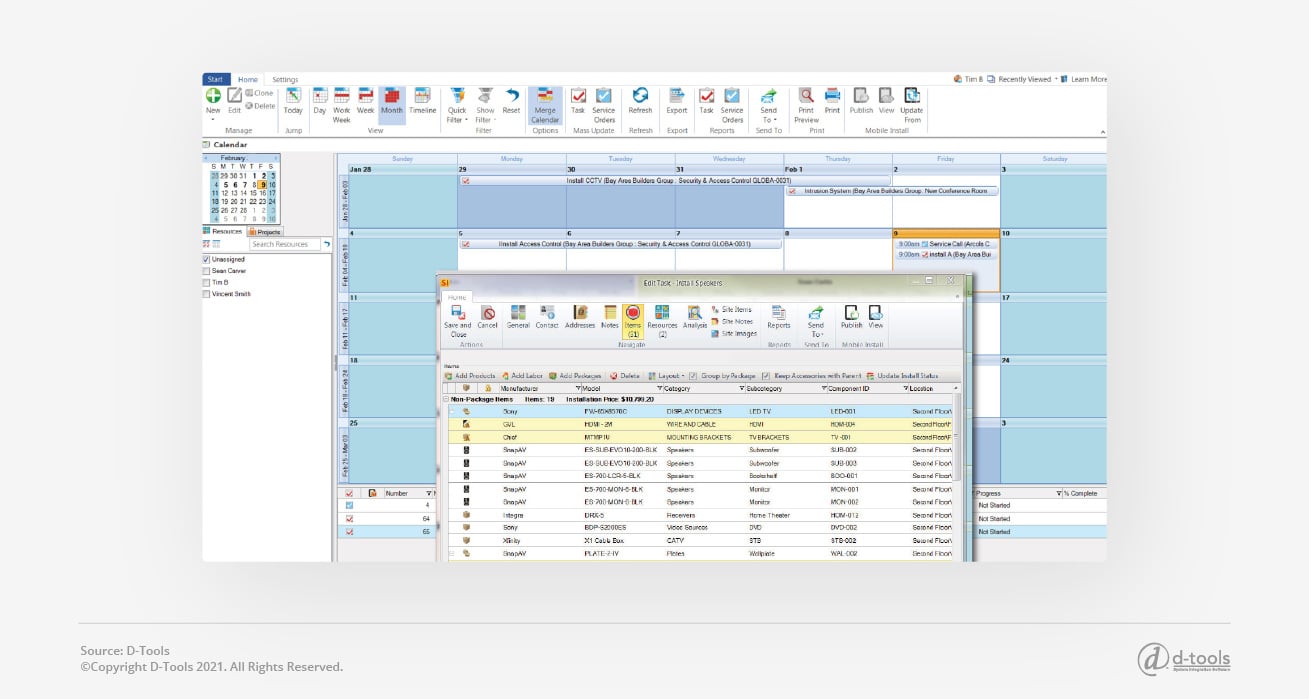 Robust security bidding solutions also include functionality that enables companies to coordinate and manage field service teams and technicians. They can more easily keep a close watch on labor hours and schedules, product tracking, change orders, service calls, and more—all while communicating clearly and in real time with those on the ground.
Create Clarity for the Client
Security systems are complex, and most clients do not have the same level of technical expertise as designers and integrators. This makes it all the more essential that security professionals act with transparency and speak the customers' language. In other words, they need to clarify what's happening, how, when, where, and why. Security proposal software provides a clear window into what's happening.

Schedule a Guided Tour of D-Tools Proposal Software
What difference can security bidding software make for your business? It can mean the difference between losing business due to laggy manual processes and winning jobs. It can mean the difference between errors and confusion and seamless communication at all stages of a project. It can mean the difference between stagnating and scaling up. Streamline your security proposal process; win more jobs. Learn how with D-Tools.