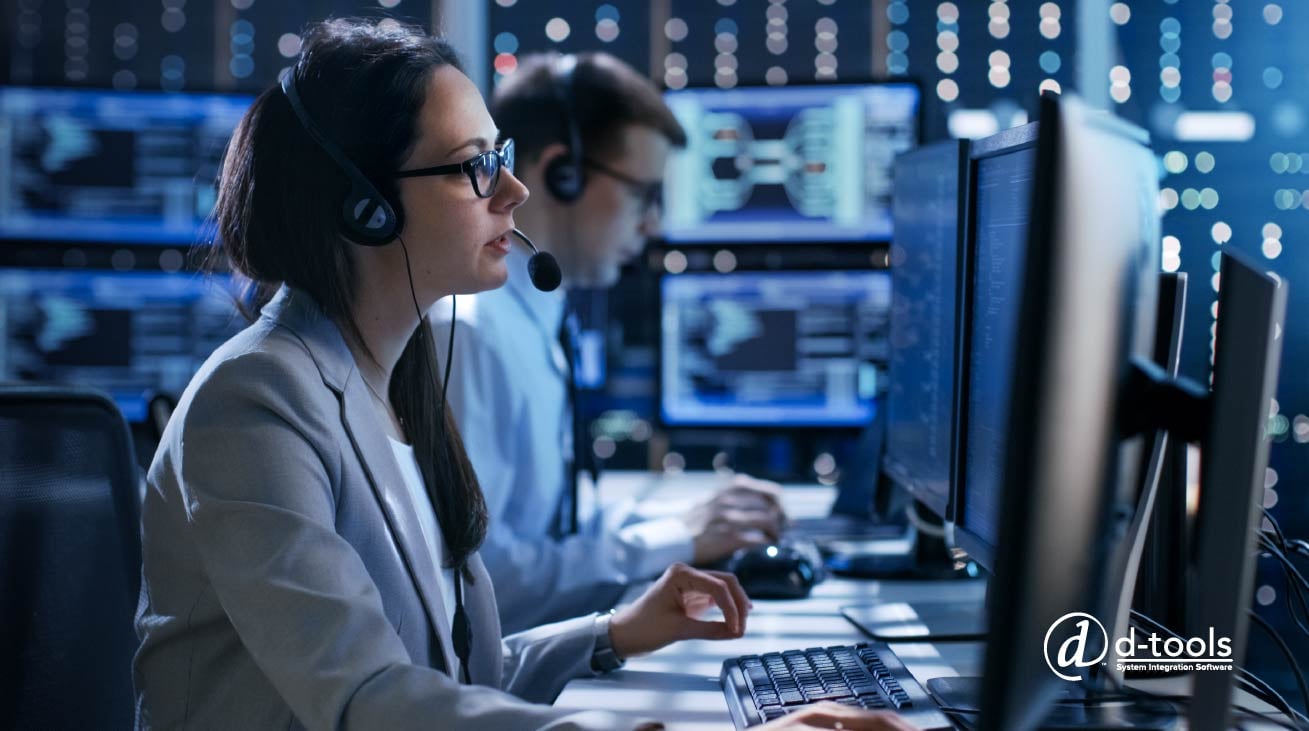 Today's organizations, institutions, and agencies live and die on their ability to safeguard critical data. Schools, hospitals, governmental offices, etc., face stringent privacy and confidentiality regulations. Further, though, their "social license to operate," if you will, depends on processes, practices, and systems that keep student, patient, and consumer data protected. An industry-leading security system is not "nice to have." Complying with applicable laws and providing reassurance to their stakeholder is make or break.
This, of course, puts a tremendous weight on security system designers and integrators. They must deliver solutions that go above and beyond the standard in order to meet the needs of these clients. Armed with advanced security system design software, this job just became a lot easier.
5 Security System Design Features You Simply Can't Go Another Day Without
Are you making do without essential security system design features? Stop. The solutions are out there, and they can take your company to the next level as a provider of choice for schools, hospitals, government agencies, and other high-stakes clients.
Drawings
We've all heard stories of inspiration striking at the most unexpected times. Suddenly, an idea springs forth. It's captured on a scrap of paper or a napkin, and there: innovation is born, and that napkin saves the day. Fun stories, but not realistic for security system professionals. While inspiration does strike, and ideas can come whenever they are good and ready, the fact is that design is a highly complex, exceptionally disciplined process.
Designers must think about their systems through several different lenses. How does the system interact with its physical environment? How does it relate to the conduit system and power? How will it interface with other devices? What is the relationship of the devices to the user? Each of these contexts must be captured in precise drawings.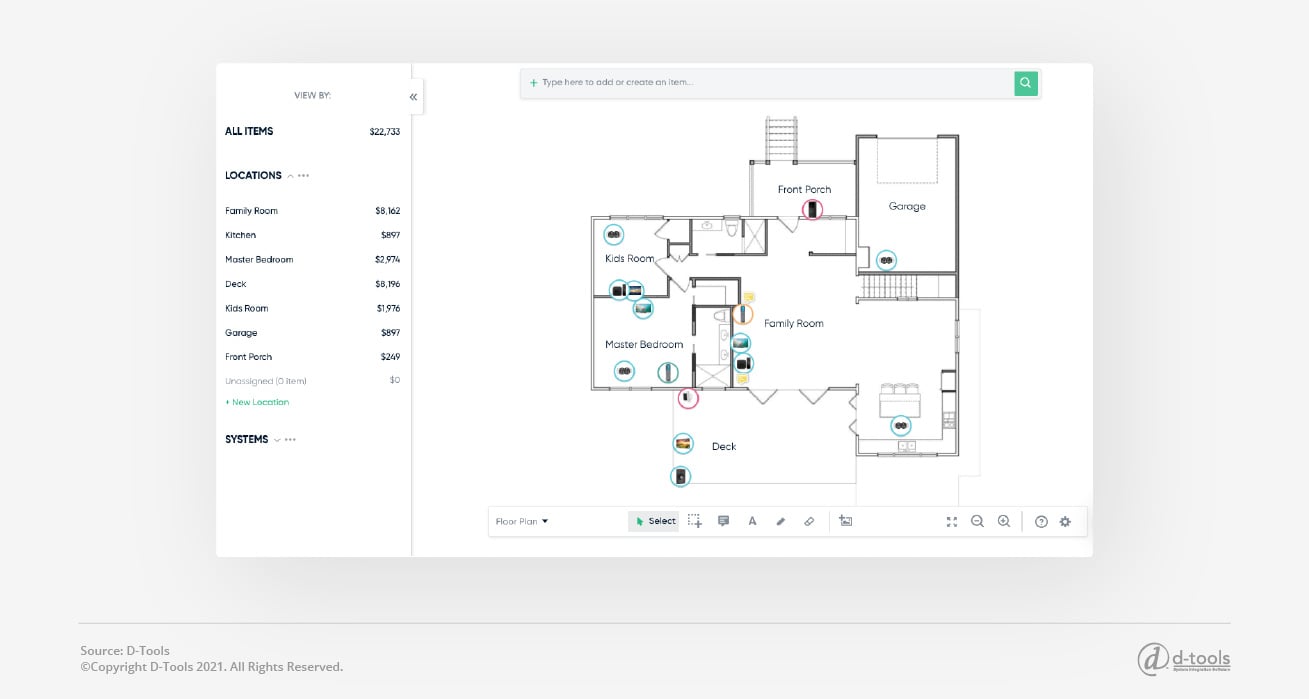 This functionality is delivered by leading security system design software. Professionals can generate precise drawings that will give their sales teams, bid estimator, field service and installation teams, project managers, technicians, and maintenance staff the tools they need to do their jobs effectively and efficiently.
Multiple Users Types
An exceptionally well-designed security system provides a seamless solution for clients. Within this well-oiled machine are a myriad of moving parts - and a myriad of people who are working to keep organizations safe from increasingly sophisticated threats. Security system design software must address the key needs of various project stakeholders.
Bid Estimator and Sales Team
Sales teams and estimators need to move quickly—while possessing all the relevant facts and figures of the project at hand—to respond to RFPs effectively. Winning work is contingent upon being able to give prospects accurate insight into the scale, scope, and, of course, cost of a security system. They need to access key information, such as number, type, and size of devices, locations, attributes, conduit lengths, etc. In other words, they need the lay of the land, and this is provided through features like system interfacing diagrams, riser diagrams, and single line diagrams.
Integrates security system design software allows them to access the data and insights they need to move quickly but without succumbing to errors born of rushing. Estimators love the technical data, but sales needs it just as urgently so they can translate it into tangible benefits for their prospects.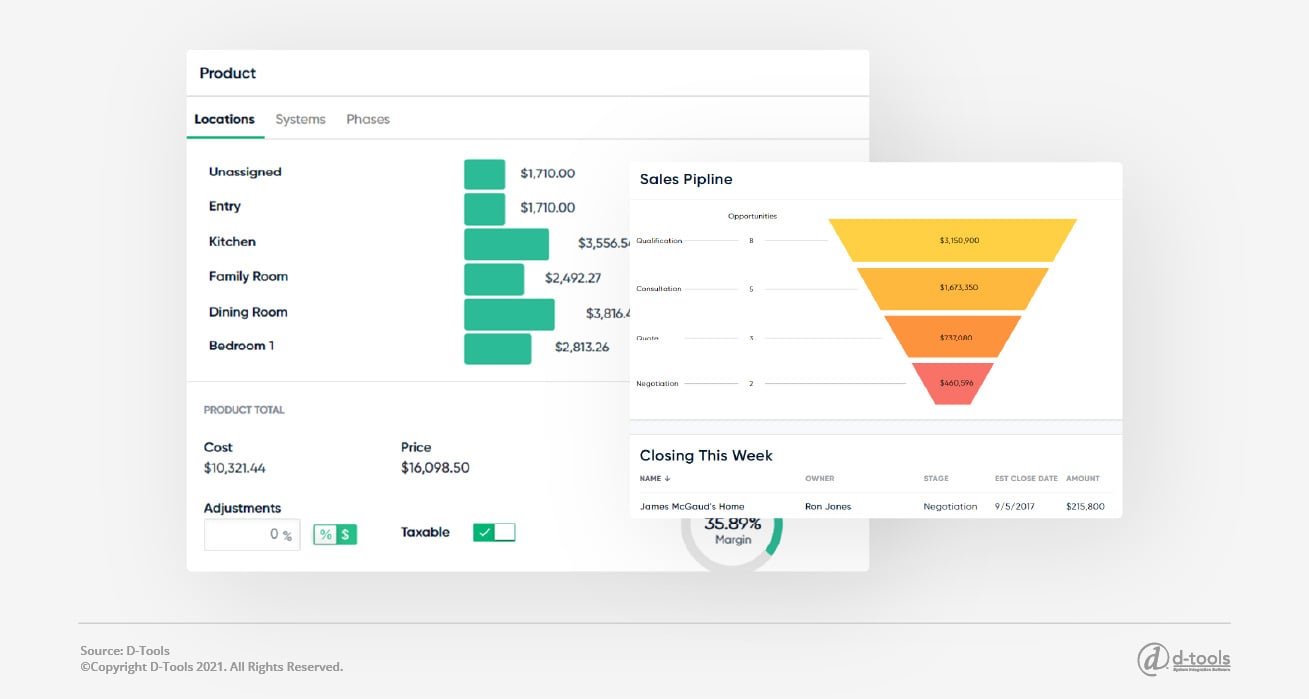 Installer and Field Service Team
The people in the field require a big picture overview of what the system will accomplish and how; they also need to be able to drill down into the most minute details. One way that security system design software accommodates installers and field service technicians is by delivering hierarchical drawings that move from single lines for the big picture to interface details for the nitty gritty.
It may sound obvious, but installers and field service teams also need the ability to access this information wherever, whenever, they are. Remote functionality and seamless communication between offices and job sites are non-negotiable.
Project Management Team
Think of exceptional project management teams as consummate plate-spinners. They need to keep every aspect of the job moving in unison, and if they take their eye off one, the whole lot can come crashing down. They manage tasks and subtasks through project initiation to execution to ongoing service and customer relations.
This can get complicated. Take just one task—coordinating the selection, ordering, and arrival of parts and supplies, for example. This is a logistical challenge in itself, but there's never only one task. They also need to balance labor and scheduling to make sure that aspect of the project stays on target. Project management solutions keep the plates spinning, ensuring team members have the information, visuals, schedules, and contacts they need to get the job done.
Technicians and Maintenance
The system's installed. Everyone breathes a sigh of relief at the conclusion of a complex project. But… it's not over. Not that you have to hold your breath, but it is essential that the next steps be considered - and covered by security system design software. Here, maintenance technicians take on a central role.
Integrators can equip technicians with the intel they need to perform optimally. This includes information relating to how the system interconnects, where devices are located, where the power sources are, etc. They also need a solution that enables them to communicate with people at "head office," as well as other technicians.
Project Specifications
Drawings capture the standards and practices to which the project will adhere; specifications are arguably even more critical, as they take precedent in the unfortunate event that legal disputes occur. Specifications need to include a variety of information, including:
A thorough description of the project
Thorough descriptions of the system as a whole, as well as each subsystem
Specific services integrators/contractors will provide
A list of acceptable products
A list of acceptable practices for installation, testing, training, acceptable, and warranty
Security system design tools put project specifications in an easy-to-use format so stakeholders can access the information they need at various stages of the process.
Product Library
You can have the most detailed drawings, the best system on paper) but if the right products are not specified, it can render the entire project a fail. It is essential that designers build exactly what is needed for the client and that they utilize the appropriate hardware and software for security systems that will safeguard schools, hospitals, government agencies, etc.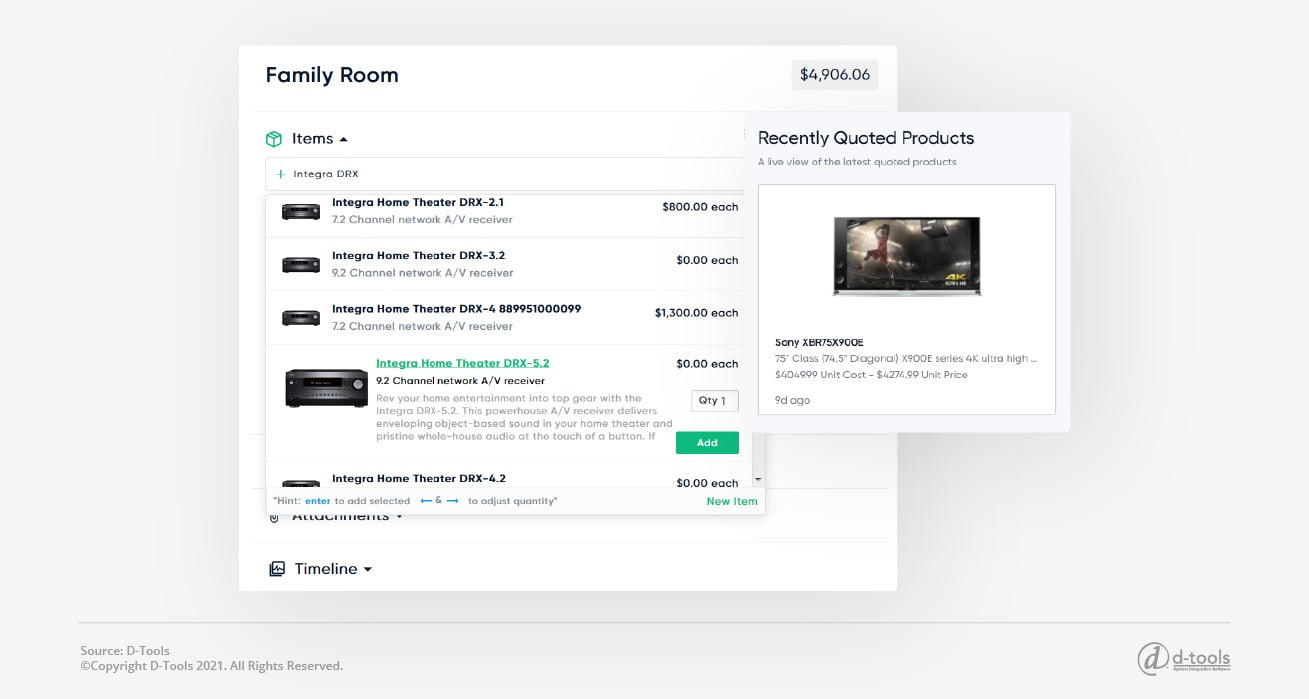 An integrated product library gives designers a wealth of information on which to draw. D-Tools allows access to a comprehensive library of products and relevant information, such as model numbers, images, descriptions, supplier pricing, specs, and engineering information. Companies can also customize their database to include products they sell and install most frequently.
Project and Schedule Management Tools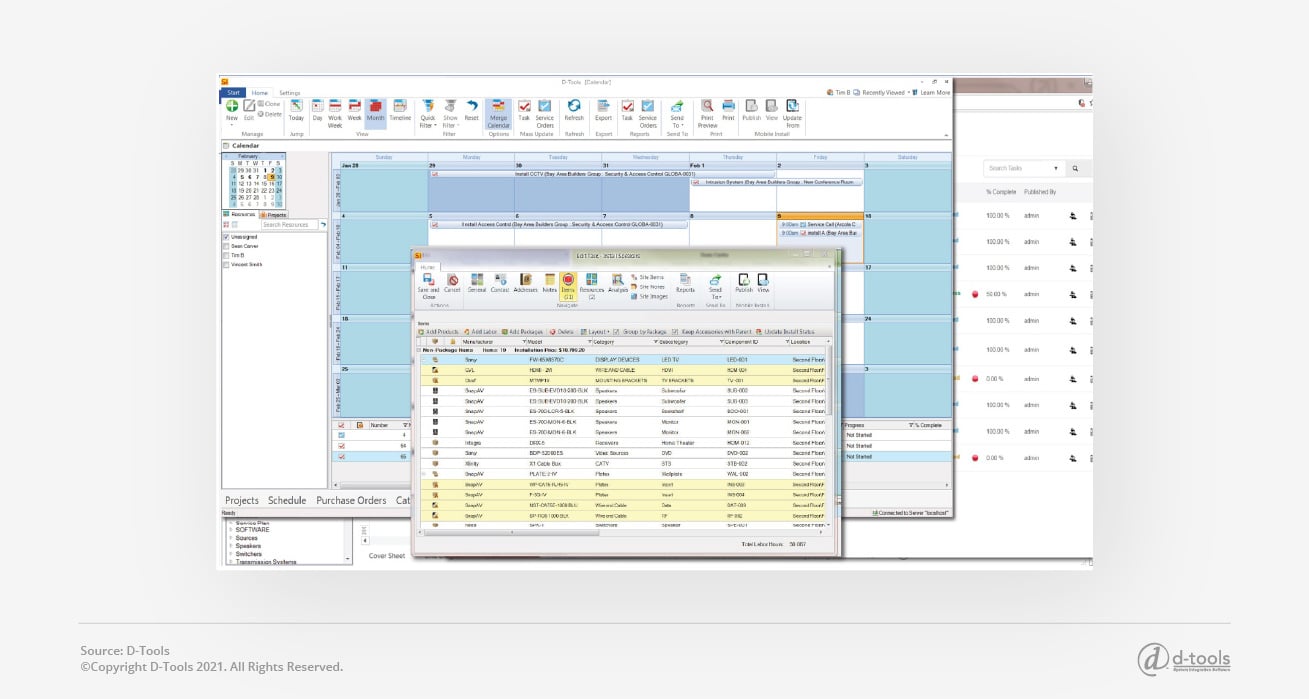 As mentioned, project management is a complex job given the sheer number of moving parts involved in the successful initiation and execution of a project. Project and schedule management tools impact every stage of the process, allowing professionals to both view the big picture and drill down into the details. Tools should also encompass management of the project SOW, schedule, and, of course, costs.

Schedule a Guided Tour
Schools, hospitals, government agencies, and other clients rely on robust security systems in order to operate, comply with applicable regulations, and maintain trust among their stakeholders. D-Tools incorporates these four must-haves, as well as other targeted functionality, to ensure that designers and integrators can deliver optimal solutions. See it in action; request a live demo today.