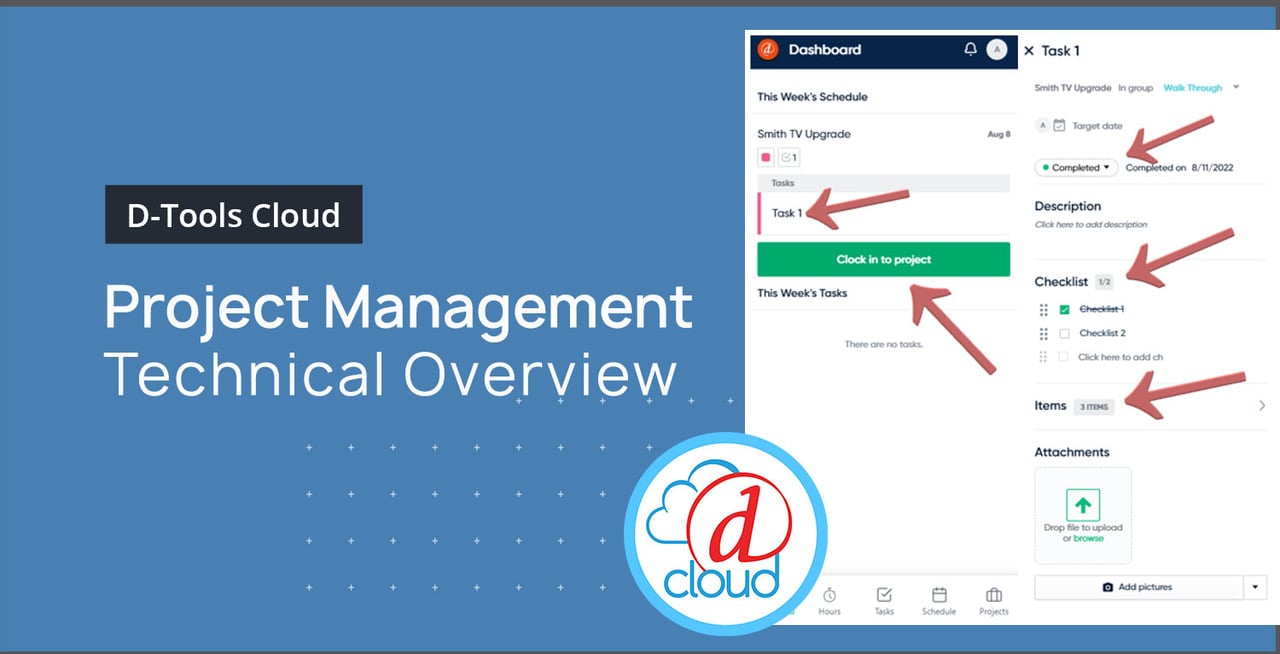 Overview
The Field Users functionality in D-Tools Cloud allows office users to share data with technicians and installers from any web-enabled device. We don't currently offer a native mobile app for these users however, the Field User view has been optimized for mobile devices. While office users can be limited from what they see in-app via permissions, field users are limited by default—specifically, the overview of the projects they're added as a resource on and the tasks they're scheduled to perform. No additional permissions can be applied to field users at this time.
Dashboards
The field user's dashboard view provides the technicians with the immediate tasks they have coming up on a daily/weekly basis. In this view, field users can clock in/out of projects on the days they're scheduled to perform specific tasks and interact with the task items. When a specific task is open, users can check off the checklist items, update the task status, update project items statuses, add site images and comments.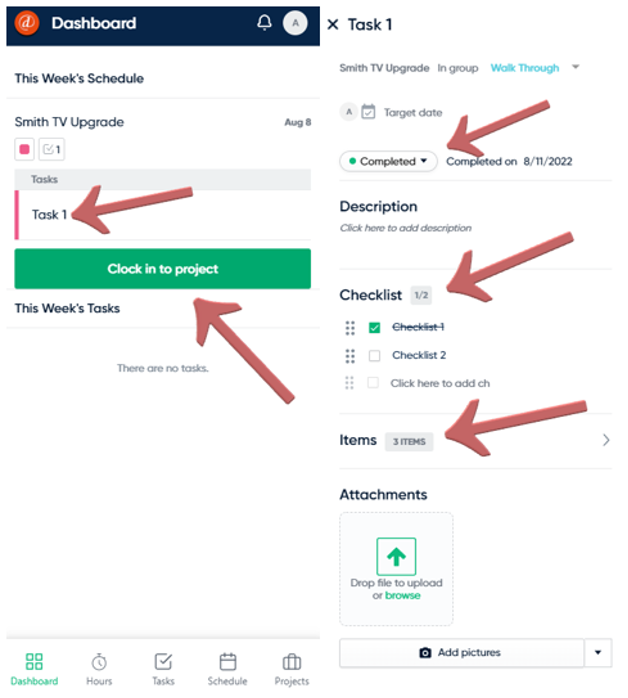 Hours
Hours contain a record of the user-specific time entries as the field user clocks in and out of the project while performing the assigned tasks. This section also provides the ability to adjust specific time entrees or manually create one if needed.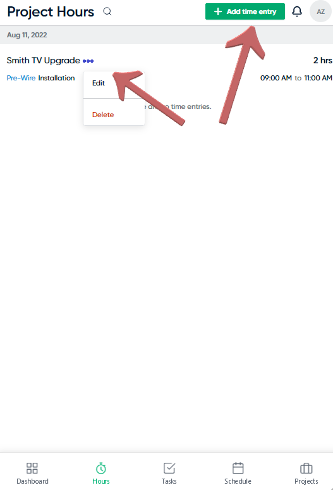 Tasks
Tasks provide a list view of all the tasks that have been assigned to the user over time. This view can be filtered by task status. The completed task section can be expanded or minimized.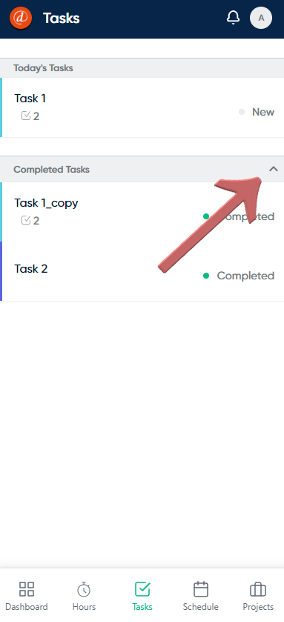 Schedule
Schedule provides the field user with a weekly view of their schedule. Here, users can select a specific day, scroll by week at the top of the view, and expand the event details by clicking on specific events.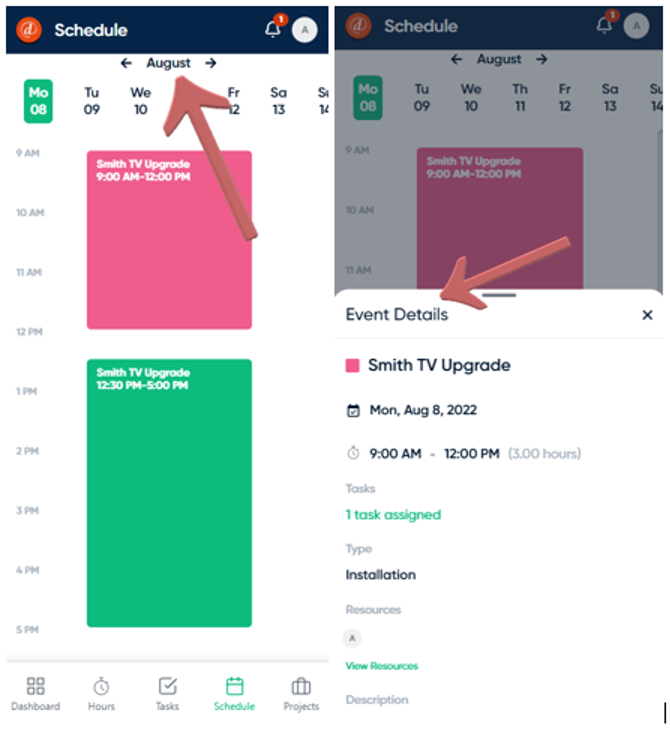 Projects
Projects are where the field user can view the overview of the project they're a resource on and view project information containing client/contact details and site/billing addresses associated with the job.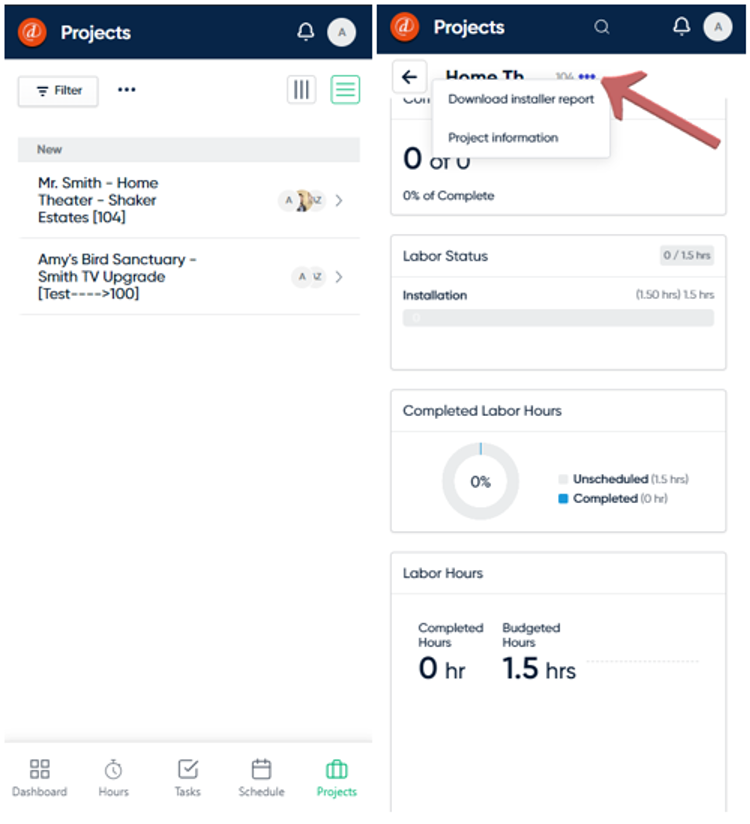 Contact Customer Success Team for SI questions:
Should you need any further assistance, please contact us at support@d-toolshelp.com, open a support ticket at https://d-tools.com/open-a-support-ticket/ or start a Live Chat by navigating to http://d-tools.com and click on the blue chat icon at the bottom of the page.
Contact Customer Success Team for Cloud questions in D-Tools Cloud:
Start a Live Chat by clicking on the green chat icon at the bottom right corner of the application.