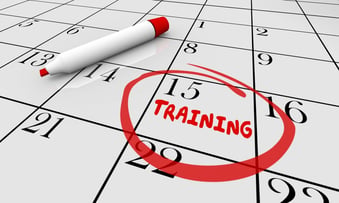 Our instructors here at D-Tools have trained hundreds of integrators and have seen just about every business configuration, business model and creative deployment of software, hardware and personnel resources for both residential and commercial system integrators, consultancies, design firms and more.
D-Tools' flexible training options cover virtually all aspects of the D-Tools workflow including database optimization, packages & accessories, estimates, system design, project management, and integration with accounting systems.
Here are some great testimonials from our customer and their success with our training and trainers:
"I just want to thank you Eduardo Voloch and compliment your excellent training for us. You are an absolute master of the software, but beyond that, you were, and I know will continue to be, very helpful in understanding how to do our own work for maximum benefit going forward. In addition, your manner with our users (including myself, who can get a bit pushy) was warm and wonderful. I have had nothing but compliments on the software, and you, all day. In addition, thanks for traveling (including the "red-eye" home) out here to work with us! " – David Riberi, LightWerks Communication Systems, Inc.
"Eduardo Voloch was on-site for our initial training. It was a great experience and we were able to get through everything my team was hoping to learn about, as well as quite a bit we did not even know D-Tools could do. Ed could not have done a better job. That is a common statement and possibly overused, but he really could not have. His in-depth knowledge of D-Tools allowed him to provide as much or as little insight into the different services the product provides. Ed was amazingly patient with my team. We have a tendency to carry questions and conversations far afield at times, and Ed allowed us to do as much of that as we wanted while keeping the overall goals of the class in mind and gently guiding the conversation back to the topic at hand so we stayed on schedule. He answered our questions with as much or as little information as we needed to understand the necessary principals of the current subject. After spending last week with Ed, my team is confident that we have made the right choice in selecting D-Tools." – Todd Hamilton, Lockheed Martin
Learn how you can optimize your business operations today…
Professional Services Packages:
Our Professional Services Group (PSG) offers hands-on consultation, training, and implementation support to help your overall success with our software. Our experienced PSG team's primary goal is ensuring that all aspects of training and implementation are consistent and effective to help with your company's overall success.
D-Tools' Service Packages and Implementation Services provide outstanding value and are a convenient way to purchase a range of services geared to meet your specific needs.
See the full list of Service Packages here: https://d-tools.com/professional_services_packagespackages/
See the full list of Implementation Services here: https://d-tools.com/implementation-services/
On-site Trainings
D-Tools' Professional Services on-site training is an excellent and convenient way for your company to begin using D-Tools. One of our PSG team members will come to your location and tailor a "personalized" training agenda to meet your individual needs.
For more information on and to schedule on-site training and implementation, click here or contact sales@d-tools.com.