Setup and go
D-Tools Cloud will get you set up and working in minutes, thanks to our easy on-boarding process. Simply answer a few questions about your business and D-Tools Cloud will configure your account with some base settings and get you on your way to creating your first opportunity.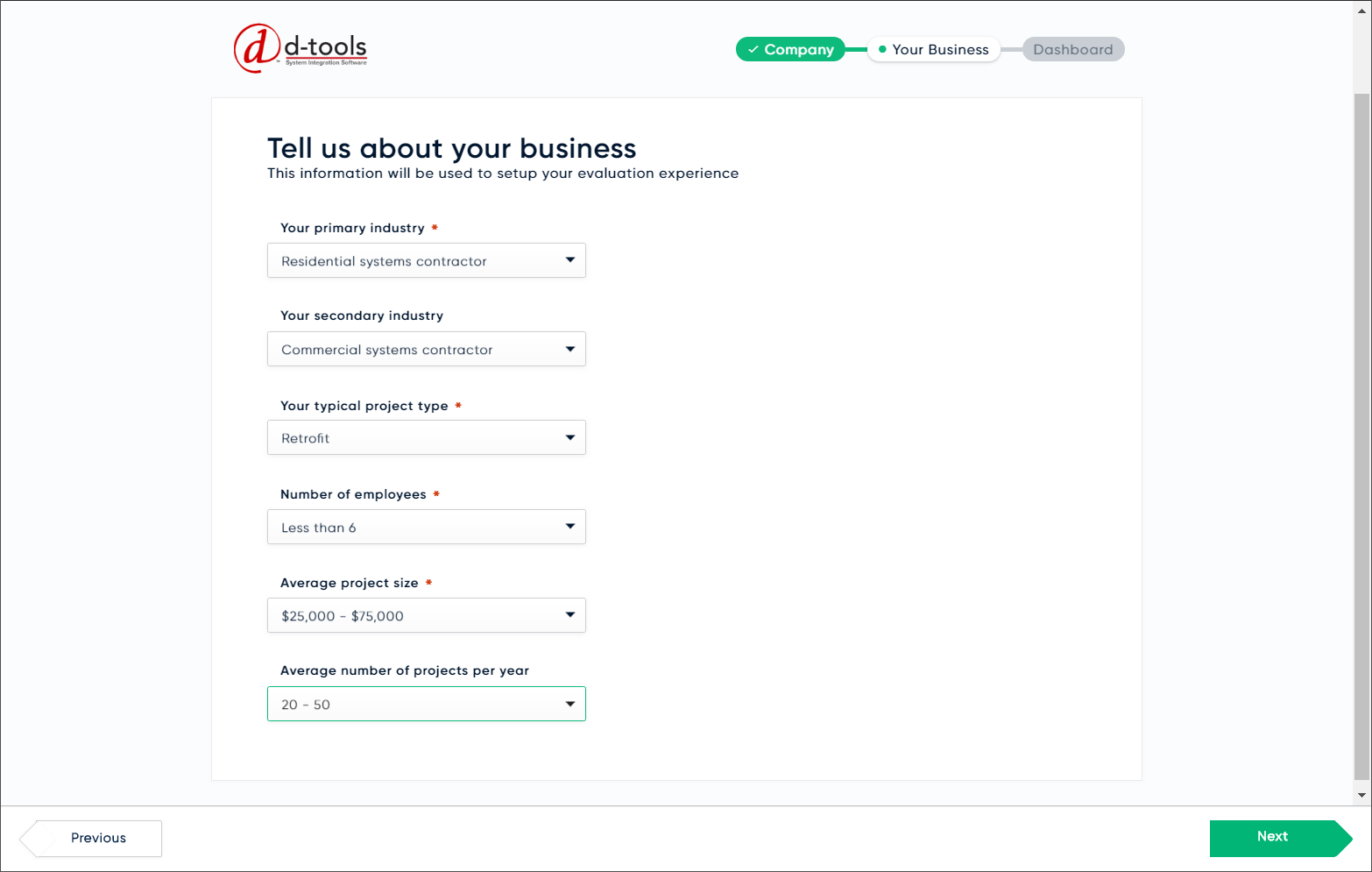 Get on-board and on your way
Start working in minutes thanks to D-Tools Cloud's intuitive on-boarding process. D-Tools Cloud will configure your account based on information you provide through a few simple questions. We'll set up templates, base systems, and configure your catalog so you can get to work quickly and efficiently.
Go configure
Based on your input, D-Tools Cloud configures a base setup that includes personalized settings for opportunities, payment terms, proposal templates, and configures your product catalog so you can focus on quoting, not busy-work. Settings are completely customizable, so you can dial in D-Tools Cloud for a perfect fit.