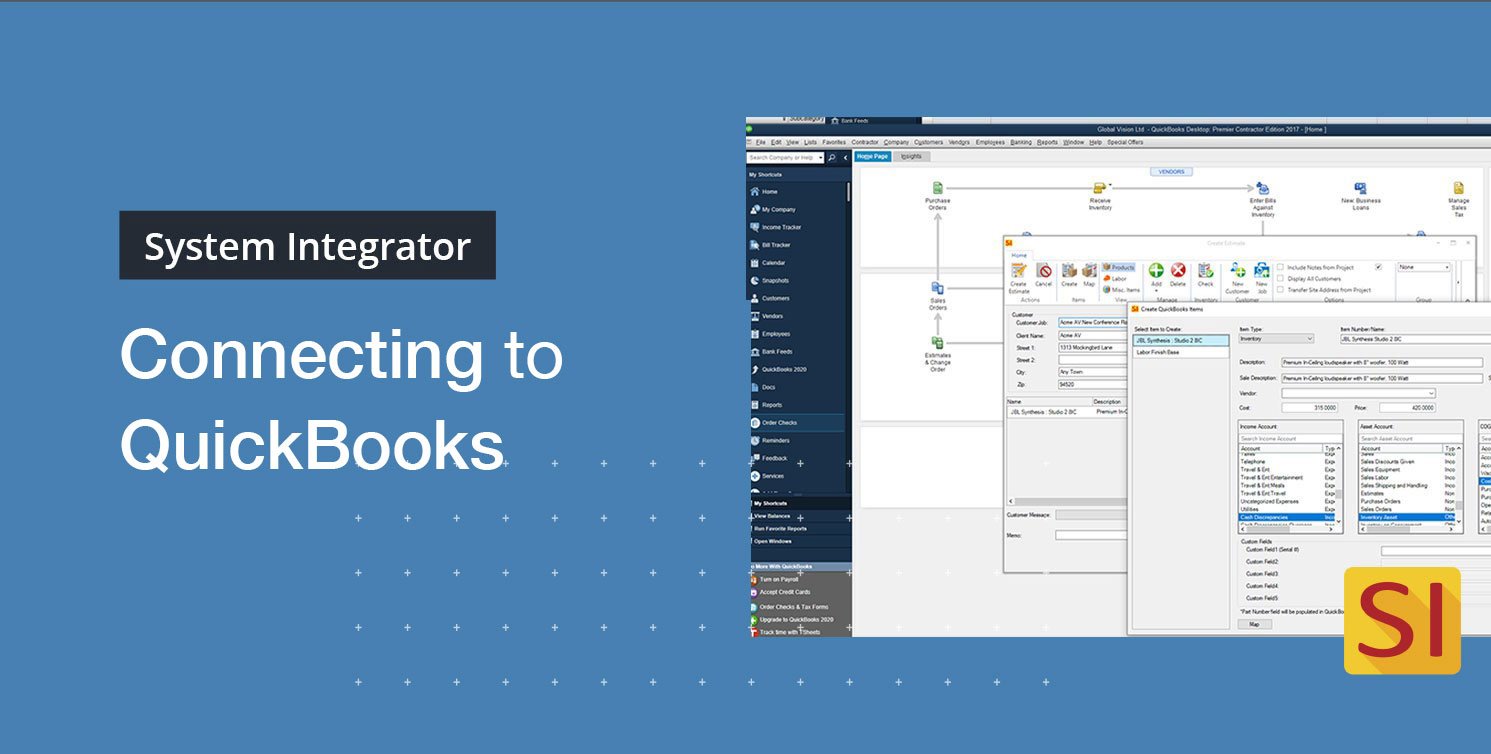 System Integrator's integration with QuickBooks is one of our most used integrations. However, sometimes issues arise connecting to the company file. These issues could result from a windows OS update, or if you are connecting using a mapped drive, this could happen if the computer name changes. Here are some quick steps to get you reconnected with QuickBooks.
First, open QuickBooks and ensure you see the D-Tools SI QuickLinks under the Company Preferences. If you do not see this, you will have to start the process over from scratch. (https://support.d-tools.com/001_SI_Documentation_(v18)/User_Guide/09_QuickBooks_Integration/01_Connecting_to_QuickBooks)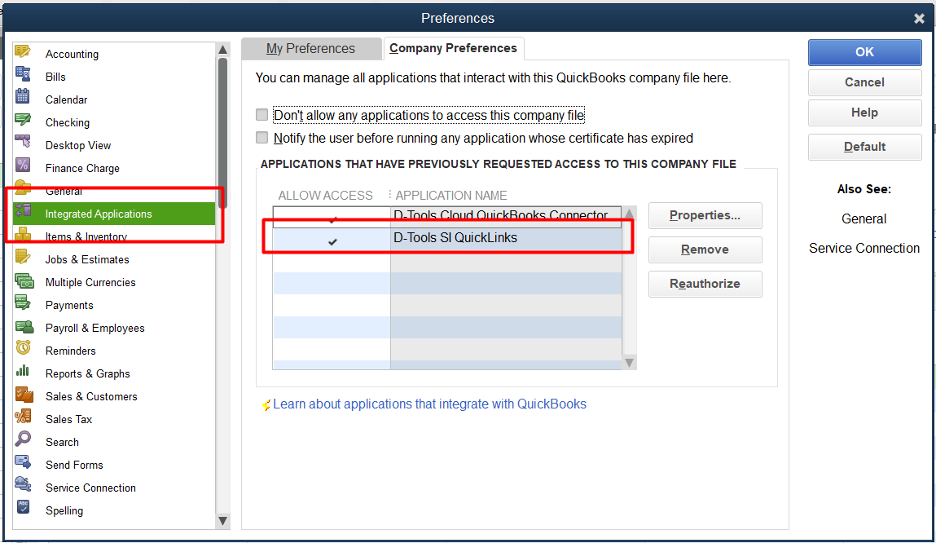 Once verified that the SI QuickLinks is there, push F2 to open your product information. Once open, copy the file location, then close out of the window.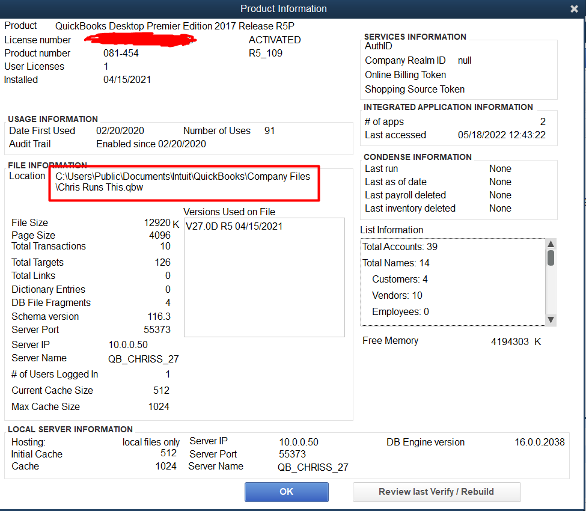 Next, open D-Tools and go to your QuickBooks settings by selecting Start, setup, control panel, and then selecting QuickBooks settings.
Once there, highlight your data file and click on edit, then browse. Here you will paste the company location under the file name.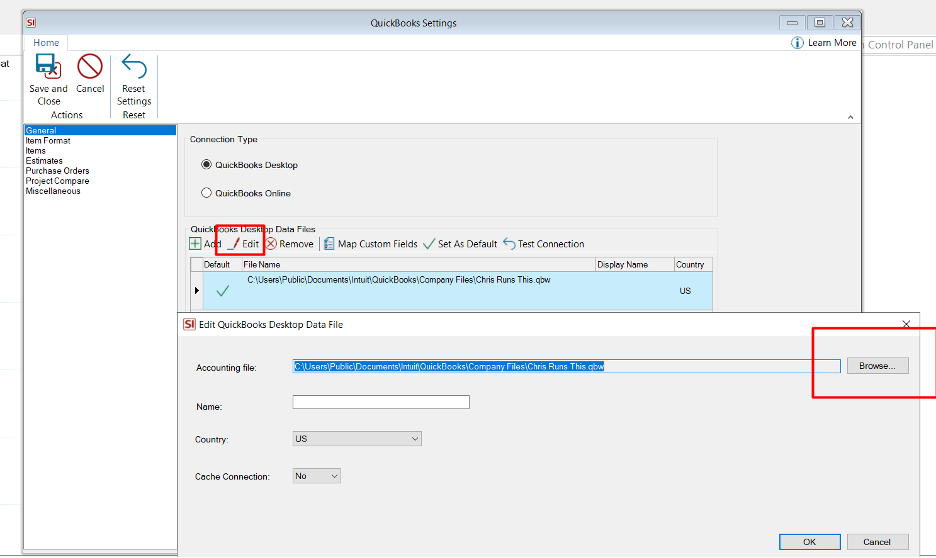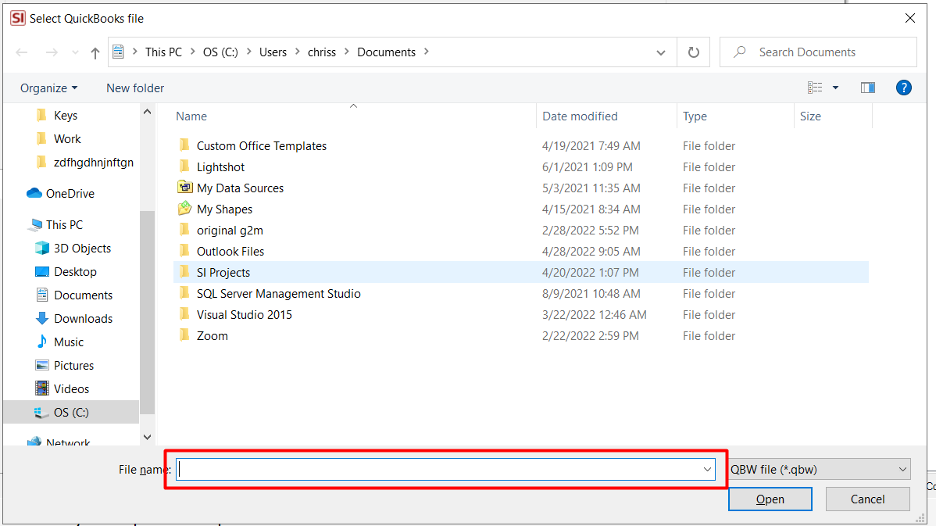 Once you have pasted the company location, click on test connection. Here you should see the message pop up that the test was successful, and you are back in business. If you get any other error message, please open up a ticket with our support team by sending a screenshot of the error message with a short description of your issue to our support email at support@d-toolshelp.com.