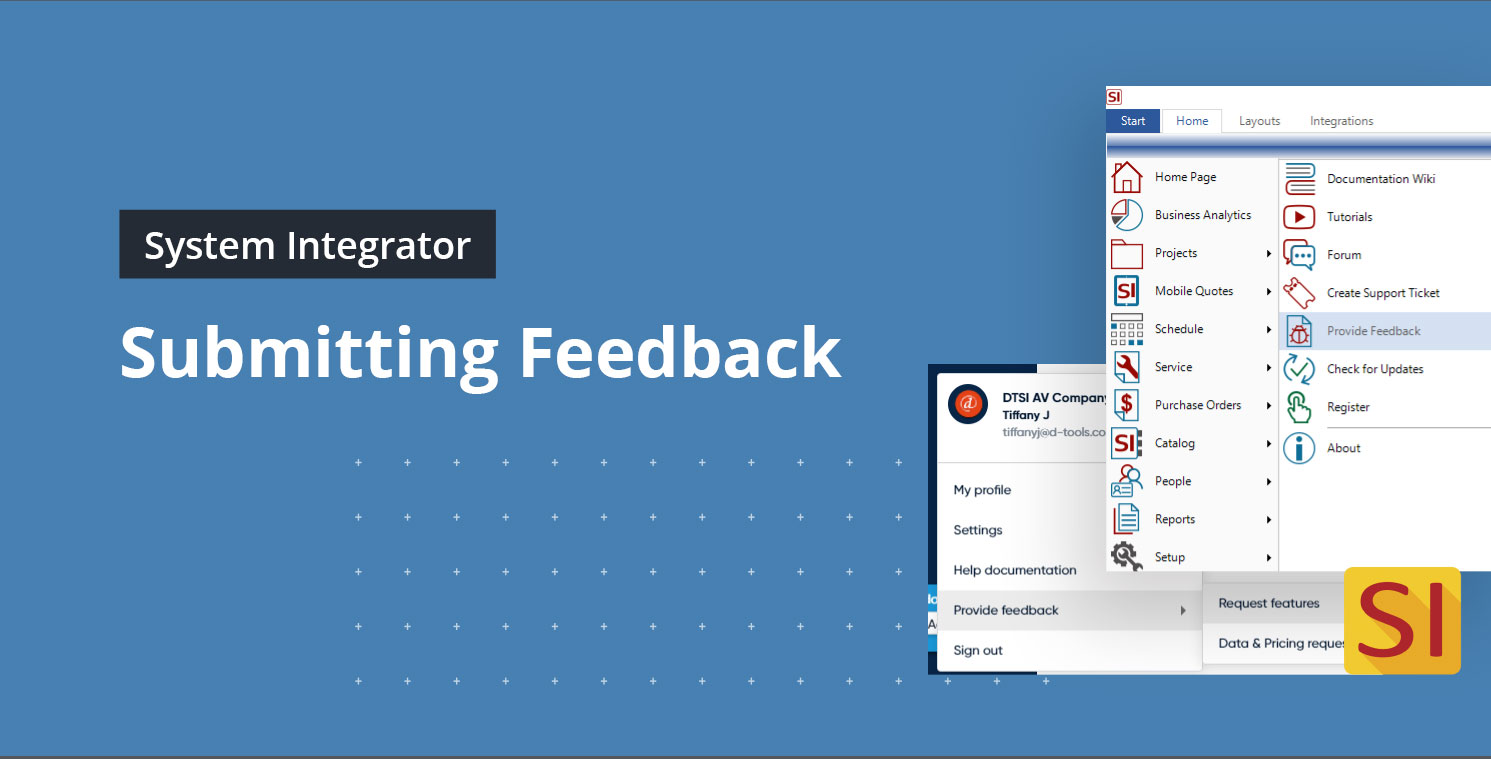 Submit feature requests in D-Tools award-winning av estimation, av system design, and FSM software
D-Tools System Integrator (SI) is an industry-leading estimating, design, and field service management software for complex AV and low voltage systems. D-Tools Cloud, a SaaS application, allows you to bid, track, and manage proposals from any device. Although both platforms are award-winning, feature-rich, and allow you to streamline the entire project workflow, there is always room for improvement. Our software users drive that improvement! Often, feedback from our users is implemented in new versions. Here's how you can be a part of the development process.
SI Feature Requests
When working in SI and you see there is an area that can be improved, let us know. For example, the ability to run reports on multiple projects. This was implemented in a recent version with Business Analytics. If you would like to submit a feature request for SI, follow these steps:
Go to the public portal d-tools.com or go to Start > Help > Provide Feedback within the software.


Search to see if the request has already been submitted. If so, vote!
If the request has not been submitted, submit the details for the request.
Creating an account is required because this allows you to receive updates on the progress of your request. It also allows you to discuss submissions with your peers.
Cloud Feature Requests
Feature requests for D-Tools Cloud can be submitted directly from the application. At the bottom left, click your company logo and select Provide Feedback > Request Features: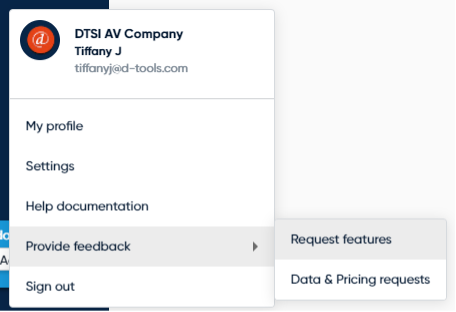 Follow the same guidelines above for SI to submit requests for D-Tools Cloud.
The development team reviews all requests to be considered for implementation into the next version. We welcome feedback and are always working to make SI and D-Tools Cloud the best tools in the industries we serve!