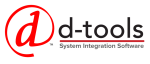 A simplified approach to reporting installer time
*Kevin Frye, D-Tools Senior Manager, Professional Services
The D-Tools Mobile Install web service offers many features that aid system integrators with managing projects. Project managers create tasks (work orders) and service orders in the SI platform and publish them to Mobile Install. Installers, programmers, and other resources receive email notifications, view the assigned tasks in Mobile Install, and interact with the system to reflect progress, share notes, photos, and track time spent.
When introducing Mobile Install to D-Tools customers, questions often arise about managing time sheets. Integrators want a solution that allows their team members to track all time spent, on projects and otherwise. The Time Sheet feature in Mobile Install works well for this.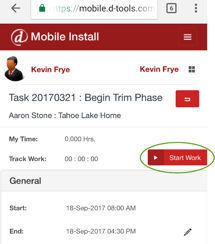 Capturing Time for Project Tasks
After opening a task in the Mobile Install interface, a user only needs to click the 'Start Work' button to start tracking time. This will start the time counter. Notice the 'Play' icon becomes a 'Stop' icon.

To capture the time entry, click 'Stop' and follow the prompts. You can choose to add a comment and decide whether the time is billable.
Review the Time Sheet and Add Time Entries
Click on the time sheet icon to view your time entries. From the time sheet page, you can edit existing entries and add time directly as necessary.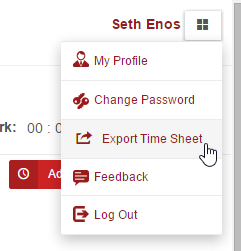 Exporting Time Sheets
Submitting a time sheet can be handled in a few different ways. From a mobile browser, simply click the icon next to your user name within the Mobile Install interface. Then select Export Time Sheet. A pop-up window will allow you to enter a date range and email the time sheet directly. Additionally, any Mobile Install user who is an Administrator can click the 'Installers' icon from the left side menu. This option allows for the downloading or emailing of all time records for all resources.


The resulting time sheet document holds details about the tasks and/or service orders that a resource worked on, including non-billable time.
Other Tips
Have a special project that needs to be completed? Create a client called 'Special Projects', 'Shop Time' or another meaningful name. Since tasks in SI require a project to be present, you can use service orders instead to assign special, non-project work. Give it a try. Mobile Install can help you track this time as well.
Here are some helpful links with additional information: