One of the main features that D-Tools System Integrator provides is the award-winning drawing capabilities via our integrations with Visio and AutoCAD to complete all of your system design work. In this article, we will cover some of the most frequently asked questions in relation to managing Visio product shapes and configuring the default shape properties.
Use Case: I would like to specify the default "rounding presets" for all my wires on the schematic page. How would I do this?
Solution: Open the Shape Selection Settings window, select "wire" category type, and click on "Shape Data" hyperlink: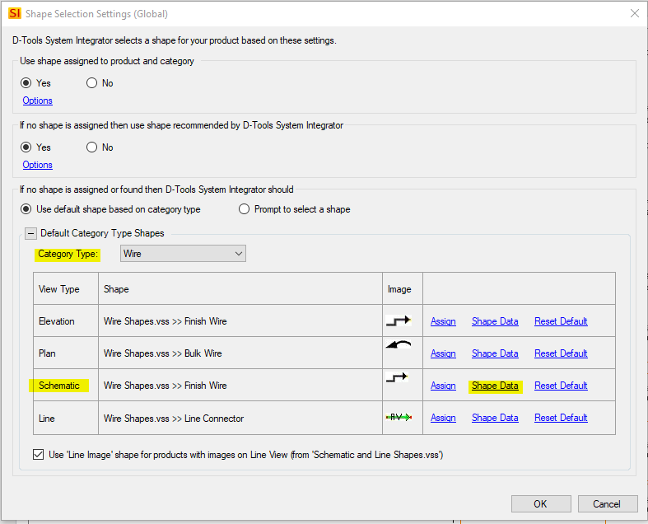 In the Shape Data window, select the desired "Line Curve" from the options offered and click "Ok" to save these changes.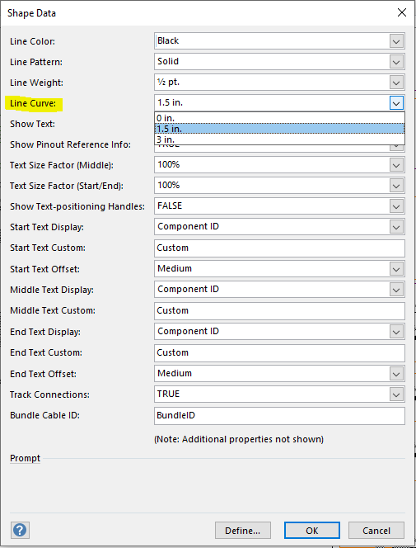 Use Case: How do I assign specific Shape Data defaults based on a product, category, or subcategory?
Solution: Open Visio, then add the desired shape to your drawing page. Next, right click on the shape and select D-Tools, "Shape," "Assign Product and Category."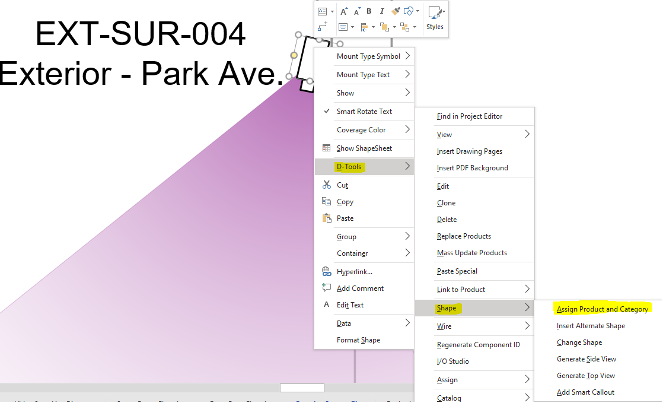 Once in the "Assign Product and Category to Shape" window, click the "Edit" Option to open Shape Data menu and configure the desired properties: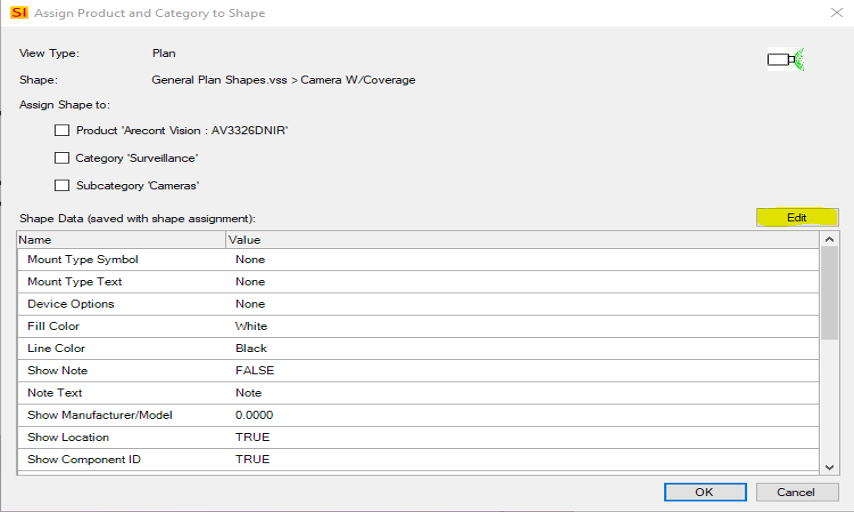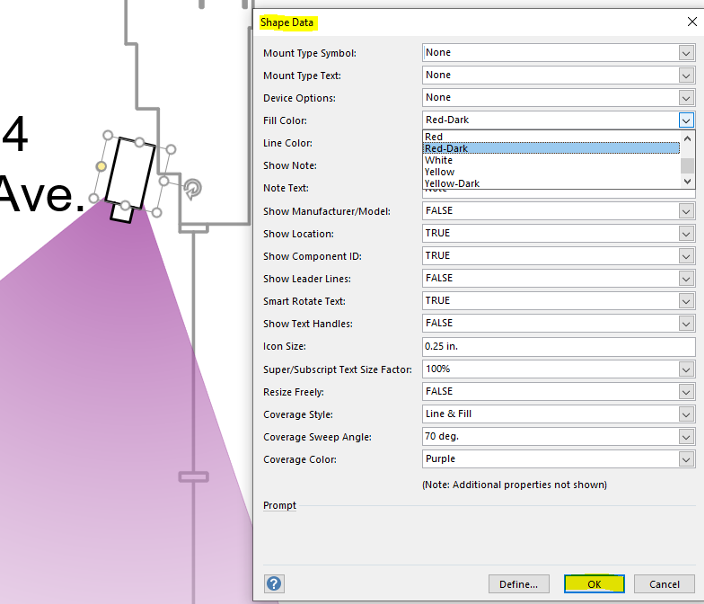 Lastly, you will be able to assign the recently edited shape to the exact product/category or even a subcategory of your choosing: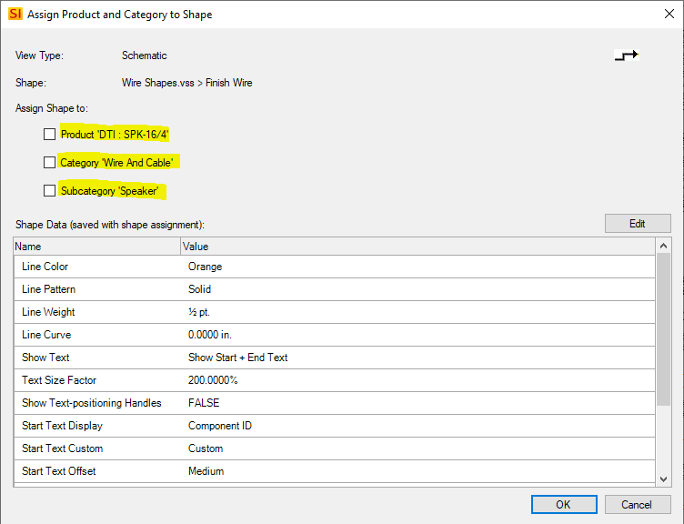 Use Case: I would like to assign a line item stencil for an elevation shape to display the actual product image. How would I do this?
Solution: Open the product in your catalog or the project editor, navigate over to the "Shapes and Blocks" tab of the "Edit Product" window, and select the "Elevation" option under the "Visio Shapes" section. Then, click the "Assign" button, expand the "Schematic and Line Shapes" section, and select the "Line Image" option.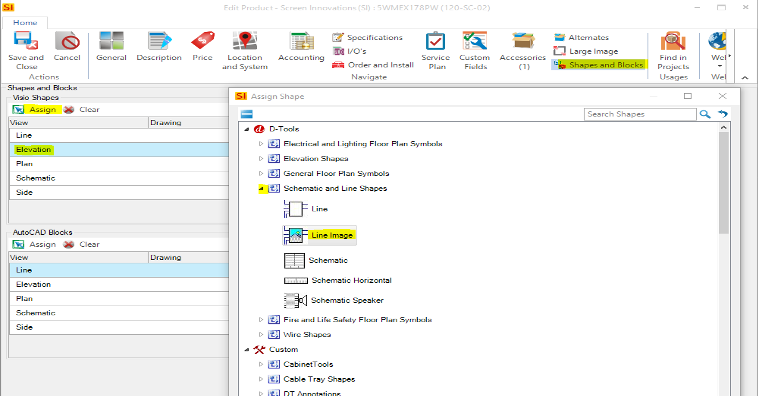 Use Case: I would like to update a shape data property for all the wires on an existing drawing page, is this possible?
Solution: Absolutely, please make sure the shape data window is open on your drawing page. Next, we will use one of the built-in Visio features called "Select by Type".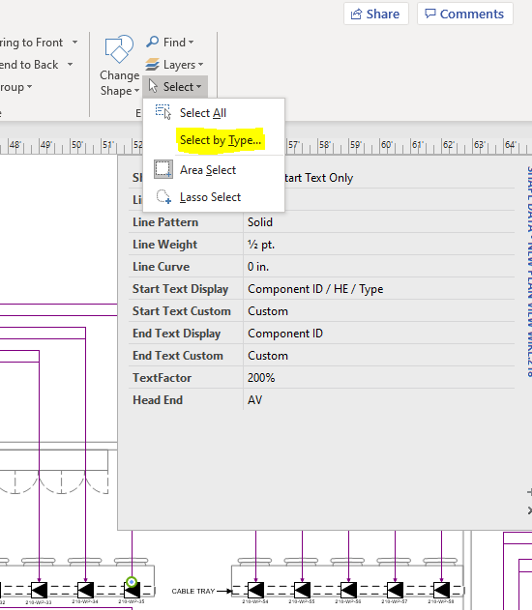 Now, we will want to filter out everything besides connectors, which would be our wires in this instance and click "Ok".
Lastly, when we have all the wires selected and our shape data opened, we can update all the wires on the existing drawing page to yellow from purple at the same time: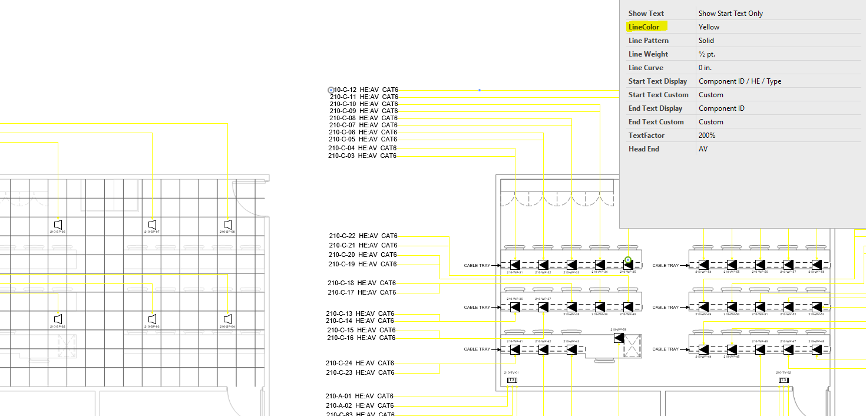 Should you need any further assistance, please contact us at support@d-toolshelp.com, open a support ticket at https://www.d-tools.com/support-ticket or start a Live Chat by navigating to https://d-tools.com and clicking on the blue chat icon at the bottom of the page.