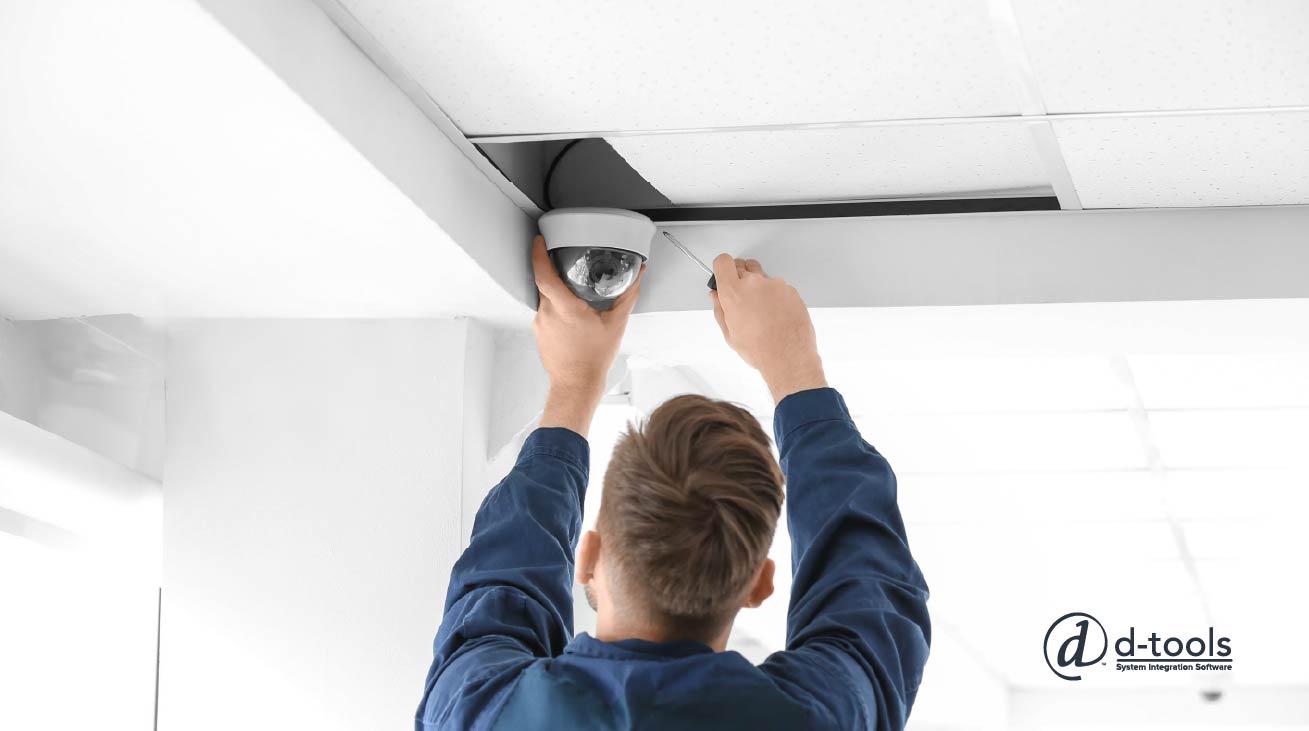 There is a high demand for field service management (FSM) software at this time as companies begin to learn about its utility.
One of the most common FSM software benefits is adding to the capability of managing field operations. Tasks such as managing scheduling, service and work orders, asset tracking, and inventory management can be streamlined thanks to FSM.
However, these benefits are dependent on the type of company and the industry each company is in. CCTV and security installation firms, in particular, are some of the entities that have a lot to gain by tapping into the ideal field service management software.
What Is Field Service Management?
Field service management, also called FSM, is the process wherein an organization manages its project workers, services, equipment, and operations while out in the field. FSM incorporates processes such as dispatching team members to new assignments, gathering field data, managing inventory, and communicating with workers in the field.
According to Gartner , FSM also includes field technician scheduling, as well as support for interactions involving these experts.
Companies that optimize their field service management can enhance the operations of their workforce, improve efficiency, eliminate unnecessary tasks, and simplify their workflows.
Top 5 Benefits of FSM Software for Security Installers
It is clear to see that field service management offers advantages to certain companies. As mentioned earlier, security installation firms can especially benefit from leveraging FSM software.
Here are the top 5 FSM software benefits for security installation firms.
Increased Productivity
According to Forrester Research , 6 out of 10 employees in an organization use smartphones, but only one takes advantage of productivity apps while at work.
Providing field servicing technicians with training and mobile devices is not enough to increase productivity. Having dedicated and mobile field service software for security installation companies is necessary to help technicians save time, keep on-task, and stay informed in order to quickly respond to changing project needs, while they are in the field.
FSM software can allow security installation companies to monitor their field technicians in real-time. Being able to gather customer data on time can eliminate technicians going back and forth just to collect necessary documents.
With the help of reliable FSM software, field workers can obtain work dispatches straight from their mobile devices. They can even mark their job orders as complete once they are done, with a notification sent to both the management team and customer informing them that the order has been fulfilled.
Additionally, field service management software can be used to keep your inventory updated by keeping track of it in the supply chain. You can monitor supply changes whenever field service technicians bring in new stock from the warehouse or take out items needed for a job.
With the right FSM software and proper inventory management, you can provide your technicians with everything they need to minimize the number of visits to the warehouse, and complete the project on-time and efficiently.
Streamlined Communications
One of the best ways to increase customer satisfaction is by improving communications with field workers that arrive at a business's premises to address customer queries.
With FSM software, information flow between clients and field technicians can be streamlined for better communications. The technicians can record relevant diagnostics, test outcomes, and other service notes. For clients, they can use these tools to monitor the location of their technician and stay updated.
Using FSM software provides security installers with an online platform where they can interact with their clients in real-time. Such apps can let you send real-time notifications on the progress of the project and even complete invoices. It is even possible to keep your customers posted on a project's estimated time of completion.
All of these features enhance customer engagement, which contributes to improving customer experience.
Data-Driven Decision-Making
FSM software also helps in data-driven decision-making for security installation companies. Firms and field technicians that have access to the right data, as well as valuable insights, can significantly improve the resolution process.
Field workers will be more effective in providing their services when they have access to data on predictive maintenance, parts, repair knowledge, and customer service history.

Having useful data on hand may lead to faster and more efficient field services that make both technician and customer happy.
Faster Invoicing
Another major advantage you can get with field service software for security installation companies is being able to have faster invoicing.
With FSM software, field technicians can provide the management team with all job order details, which are automatically captured and stored in the system. Useful information such as materials used, parts that are replaced, and time spent are all archived.
The software can then calculate the total pricing estimate by considering discounts, warranties, and other pricing conditions. The invoice is then sent to the management team, which only has to double-check the report to ensure it is accurate.
Improved Customer Experience
Since many FSM software solutions provide field technicians with a connected app on their smart device, they are able to access job information at any time wherever they may be. Accessing useful tools that may be needed to complete a specific job, getting help from tech support, and even accessing queries are just a few examples.
From there, real-time communication is then routed by the backend personnel to the field workers, which improves job efficiency. This improvement eventually leads to better services provided and increased customer satisfaction.
Realize These FSM Software Benefits For Your Company
Having a field service management system can help your security installation company handle nearly everything to enhance operations and make your business more efficient. It also provides your field workers with the resources necessary to simplify and streamline their projects.
By investing in FSM software, you can benefit from the increased productivity, improved communications, and higher levels of customer satisfaction that it brings.
The D-Tools System Integrator is one such software that can streamline your project workflows and business process. It can help you drive sales, enhance operating efficiency, and improve your bottom-line results.
D-Tools also has now expanded the offering of its award-winning web-based platform, D-Tools Cloud, with valuable new features for project managers and field technicians, providing a simple, yet powerful end-to-end workflow for residential AV system integrators.
If you want to learn more about our award-winning solutions, request a live demo now to see how D-Tools software can meet the needs of your business. And don't forget to check out our field service best practices guide for more tips: