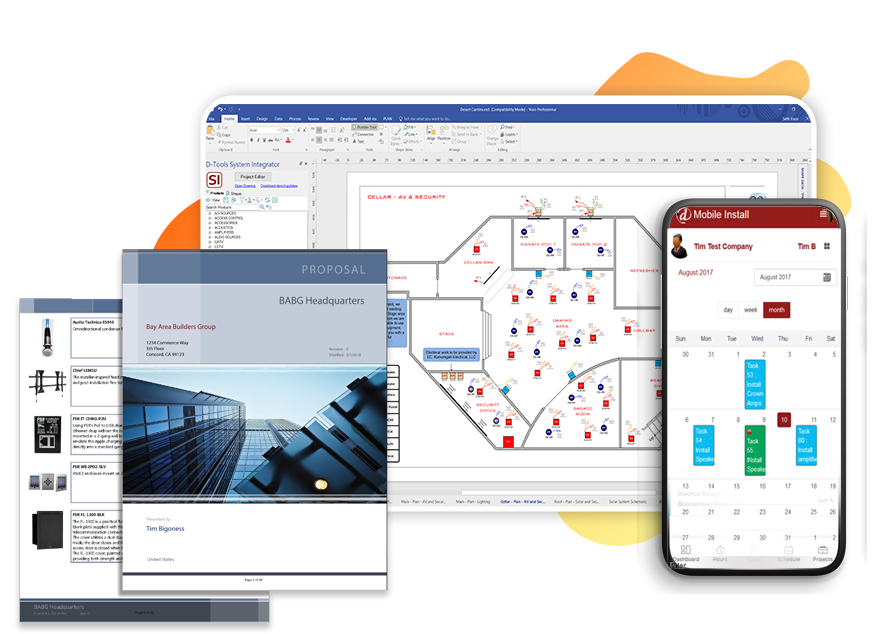 System Integrator
Improve Operating Efficiency and Profitability on Every Project
D-Tools System Integrator (SI) is a robust end-to-end solution that streamlines critical business processes for larger projects – including sales, system design, documentation, installation, and field service management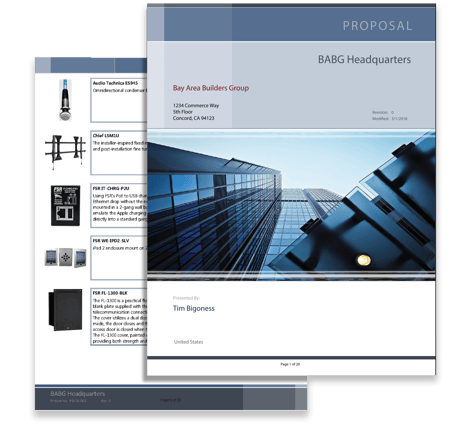 Close more deals with bid-winning proposals
brightness_1 Quickly generate accurate, professional proposals to win more business and improve client-satisfaction

brightness_1 Efficiently manage project budgets and adhere to clients' needs with estimation and budgeting tools


brightness_1 Effectively manage your sales process and pipeline with CRM capabilities
brightness_1 Better manage budgets, improve opportunity wins, and more accurately track revenue and expenses through Salesforce integration
brightness_1 Stay ahead of the competition by getting project approval and payment on the spot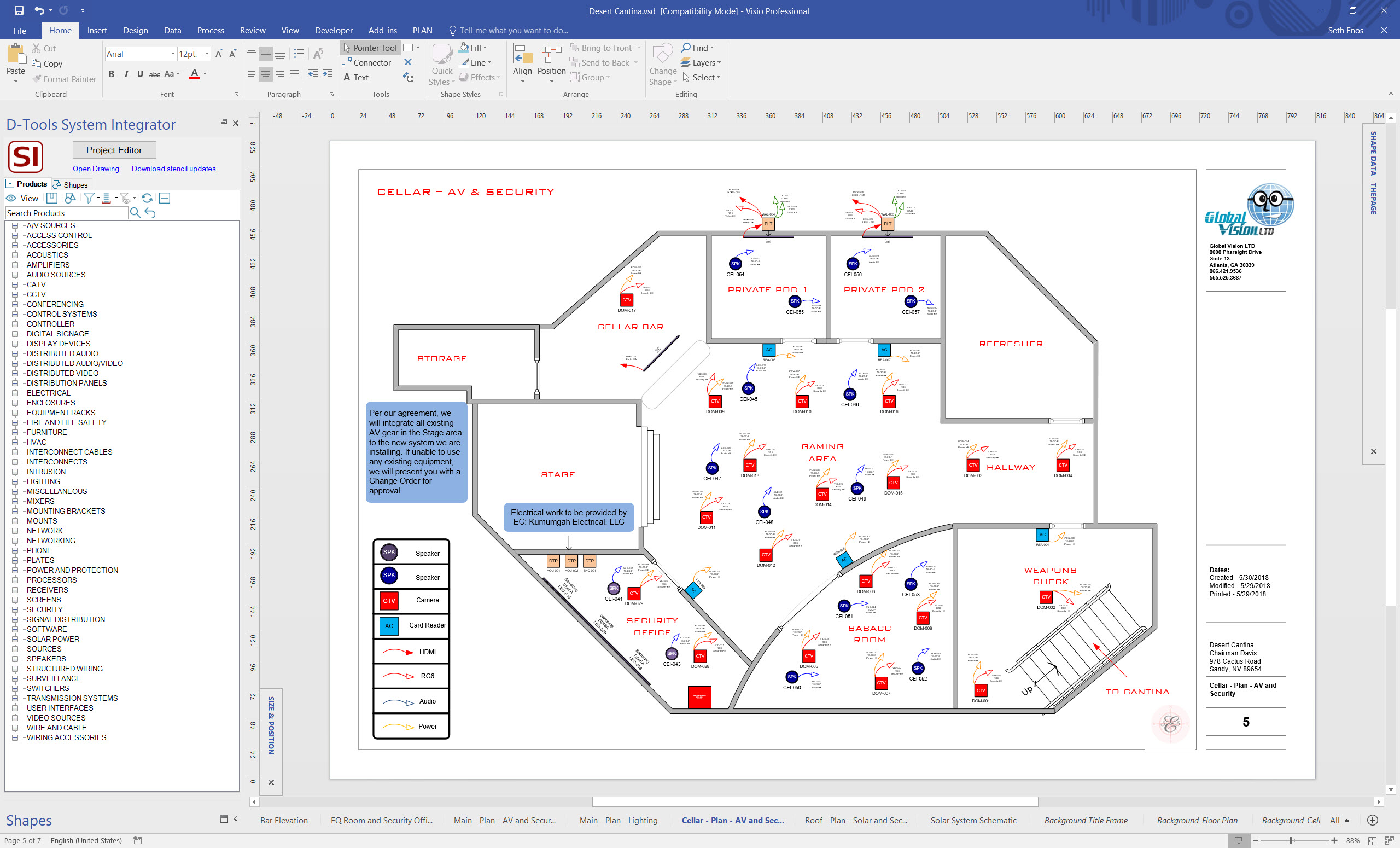 Ensure installation accuracy and clear communication with engineering drawings
brightness_1 Eliminate scope creep and re-work by clearly and completely documenting system designs via integrated Visio and/or AutoCAD

brightness_1 Save time and drag-and-drop device placement in single-line system layouts, plan views, rack elevations, and schematics from our integrated product library

brightness_1 Ensures that your bill of materials and drawings are always in sync
brightness_1 Create drawings faster with D-Tools-provided industry-specific Visio shapes and AutoCAD blocks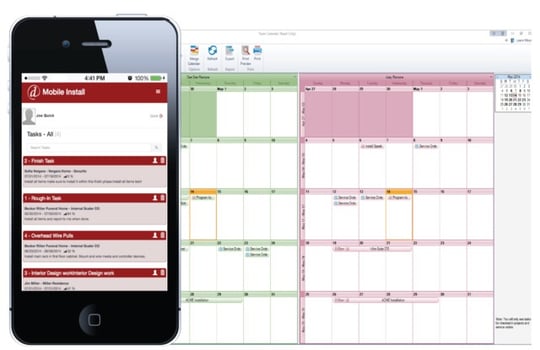 Collaborate seamlessly throughout projects with robust project and field service management
brightness_1 Deliver jobs on-time and on-budget with powerful project scheduling, resource management, and reporting capabilities
brightness_1 Clearly communicate between the office and the field with mobile field service management tools
brightness_1 Grow recurring revenue with service contracts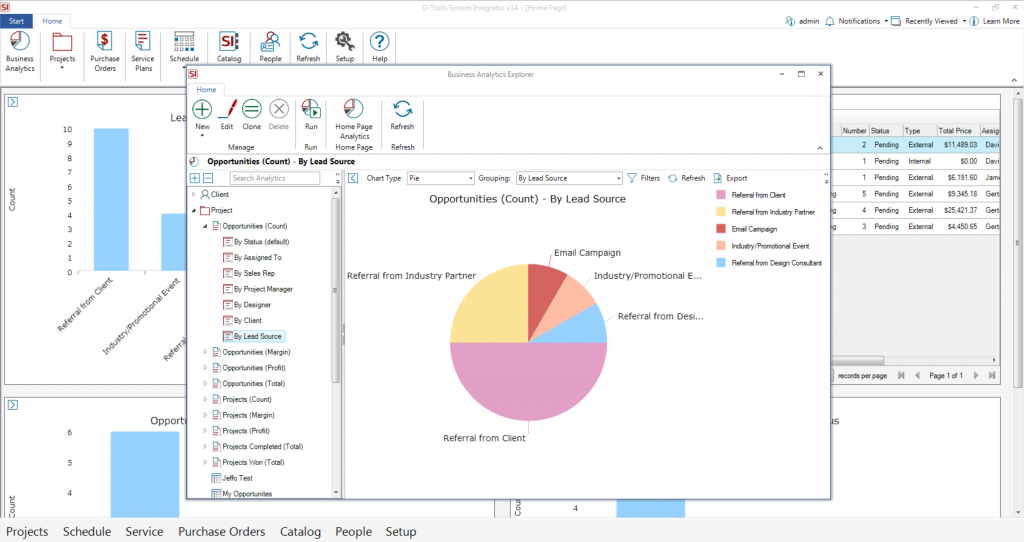 Improve project accuracy and visibility with back-office resources and integrations
brightness_1 Order only and exactly the parts needed to avoid surplus inventory and return visits

brightness_1 Eliminate double-data entry and ensure accurate accounting, purchasing, and invoicing, with QuickBooks Online and Desktop integrations

brightness_1 Reduce inventory levels and accurately track items through integrations with Tracknicity and TRXio
brightness_1 Measure business success through Business Intelligence reporting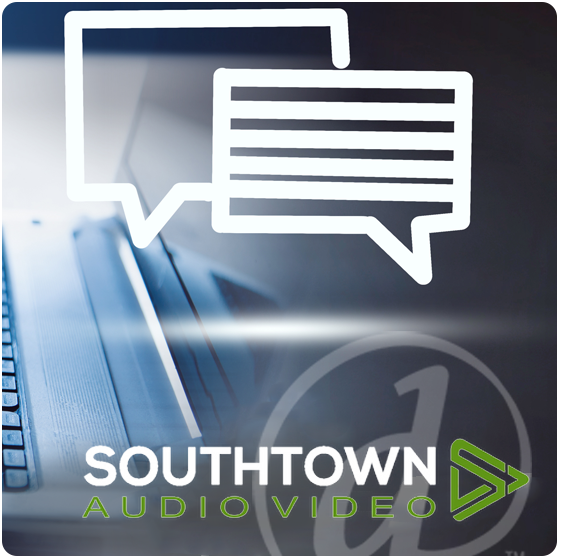 Not only does D-Tools SI reduce our time by up to 30% during the design phase, but our company has also increased its commercial focus by 15%, enabling us to take on larger and more complicated projects.
Southtown AV
D-Tools Cloud to System Integrator Integration
D-Tools Cloud users can send accepted quotes over to System Integrator for detailed engineering drawings, project management, and service.

This integration equips sales teams with D-Tools Cloud's next-generation CRM and multimedia quoting, while engineering, project management, and service teams can leverage SI's award-winning system design, installation, back office management, and on-going servicing capabilities.