Boost Efficiency & Profitability
on Every Project
D-Tools System Integrator™ (SI) is a robust software solution that streamlines critical end-to-end business processes for larger projects, from estimation to system design, documentation, installation, and field service management.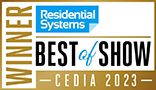 Field Service Management Capabilities by Software Product
Realize Greater Accuracy & Precision at Every Turn
Add to Your Bottom Line & Grow

Recurring Revenue
Optimize your process — from quotes and scopes of work to labor utilization, after-sales service plans, and beyond — to take your system integration business to the next level.
Dealer-Priced Products in the Integrated Library
Efficiently manage 1 Million+ products and packages with a comprehensive library of dealer-priced products, built from over 25 years of direct relationships with top manufacturers and distributors. Streamline proposal creation and system design processes to minimize data entry time and ensure accurate pricing for every project.
Detailed Engineering Drawings
Integrate drawings with Bill of Materials (BOM) to clearly and completely document system designs via our Visio and/or AutoCAD integrations. Create drawings faster with industry-specific shapes and blocks, while ensuring that the BOM and drawings are always synchronized.
Estimates & Proposals
Deliver fast, accurate, professional proposals with comprehensive time and labor estimates, location and system details, and integrated pricing information for precise estimating. Collect e-signatures securely, ensuring smooth project management from start to finish.
Scheduling & Resource Management
Streamline task scheduling and assignment, enabling efficient coordination and communication. Easily create, manage, and track work orders, create Gantt charts, assign tasks, and schedule resources with intuitive scheduling tools, automated notifications, and real-time updates.
Data-Driven Reporting & Analytics
Elevate project management with integrated business analytics, customizable reports, and a user-friendly dashboard. Monitor project profitability, track job costing, manage change orders, and analyze performance metrics to optimize your business.
Service Plans & Support
Create, present, and sell Service Plans with every project. Optimize service and support task management by easily creating and managing service requests, tracking service tickets, and resolving customer issues. Efficiently allocate resources, schedule appointments, and monitor progress in real time with automated notifications and alerts.
Testimonials
Don't just take our word for it. See what our customers have to say.
View All
Project profitability increased by 5% – project management efficiency increased by 13.8%, while product and material management accuracy increased 8.6%. Year-to-date, we have saved $78,000.00 in material costs. D-Tools has also helped us increase our profit by $140,000, making it a truly valuable, end-to-end software solution for our business.
Nicole Niles
XL Automation
This is a game-changer. Direct pricing integration is a key component for our success. It makes it so much easier for us to ensure that we are getting accurate, up-to-the-minute pricing, and having accurate product information available is critical.
Ben Lentz
Cyber Technology Group
With D-Tools software, we decreased time on quote generation by 40% and decreased design drawing time by 60%. Its combined feature set provides a win for us as well as our clients.
The net impact was an efficiency improvement between 15-20% -- improved communication throughout the team, reduced the length of time spent in meetings, and the detailed drawings help reduce questions and unnecessary back and forth during the implementation of the project.
Jared Kelsey
Tierney Brothers
Not only does D-Tools reduce our time by up to 30% during the design phase, but our company has also increased its commercial focus by 15%, enabling us to take on larger and more complicated projects.

This software has really changed the volume of estimates and proposed jobs we can get out the door and I am a big fan of it.
D-Tools puts everything in a central location while also offering the ability to break things down room by room. Creating pick lists for each room enabled us to efficiently organize the products on-site.
Chris VanDyke
Electronic Design Company (EDC)
We needed a software solution geared toward AV, and we fell in love with D-Tools. Now, when we are working on a proposal, we can import pricing from different vendors or go off pricing pre-built into D-Tools software versus going back to an Excel spreadsheet.
Lavar McDowell
Vice President, Business Development/Sales, Command and Control Communications Engineering & Logistics, LLC (C3EL)
I can save anywhere from 30 minutes to 3 hours for a 50-90% reduction in time spent designing a quote.
Terry Rivet
Tech Systems, Inc. (formerly Securitronics™)
Without software that allows us to manage our business process completely, we would have had to employ multiple skill sets during the proposal process, including drawing, database, and life-cycle management. D-Tools allows us to juggle competing projects and client requests without having to hire additional personnel. We also reduce errors thanks to its ability to recognize when a cable or device has been previously installed or connected.
Karcher Group
Higher Education
Get the Support You Need,
When & Where 
You Need It
The D-Tools Help Center features online ticketing, a support wiki, video resources, and more to help you make the most of your SI software investment. Check out the following tutorials for a sampling of available support and training:
Connect to SI Pricing
Learn how to connect to your suppliers and manage your pricing.
D-Tools Cloud to SI Integration
Equip your sales team with D-Tools Cloud's next-generation CRM, multimedia quoting, and new service contract features, while your engineering, project management, and service teams utilize SI's sophisticated operations capabilities.
Learn More