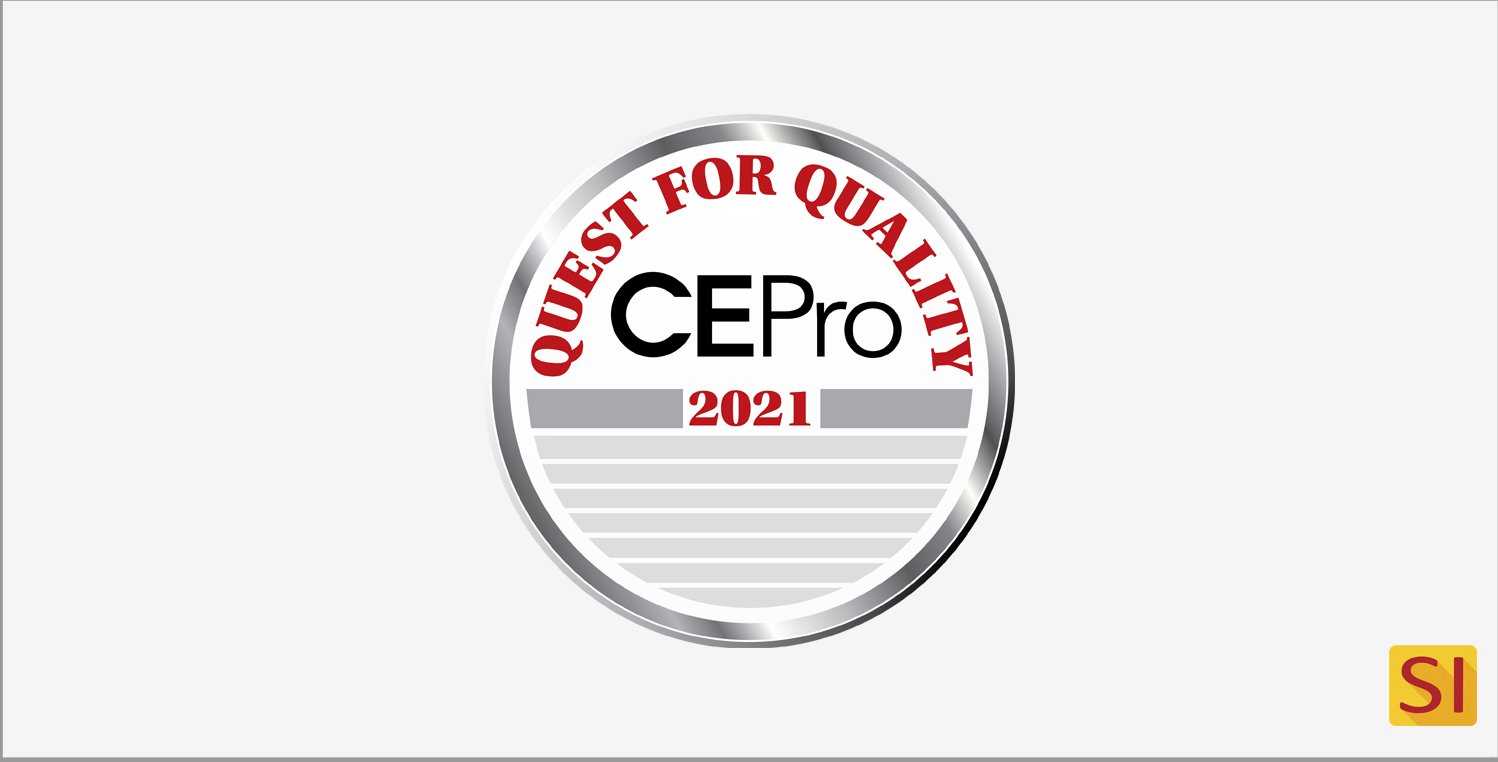 Support for D-Tools software for av system integrators honored with industry awards.

CE Pro magazine is the leading trade publication for professionals involved in the custom electronics business. Each year, the publication hosts its CE Pro Quest for Quality Awards program, which recognizes the best suppliers in customer service, shipping, warranty, tech support, and more. Winners are chosen by CE Pro readers and audio visual industry professionals.
This year, we are pleased to announce D-Tools' software Support teams were in great company, and received CE Pro Quest for Quality Awards under the Best Software Support and Best Tech Support categories.
"Knowing how amazingly well our fellow industry suppliers and service providers stepped up the quality of care and support to their dealers during the pandemic makes winning this award even more humbling and meaningful. D-Tools made substantial investments – provided financial support, offered free training, doubled the size of our customer success team, and more – in order to help our customers through this past year, especially in the early months of the pandemic. 2021 marks the 5th year in a row, D-Tools has been honored a CE Pro Quest for Quality Award, and the first time we have been bestowed two awards. It is a tribute to my team's deep sense of caring and commitment to our customers and the channel. We thank our customers for their loyalty and support, and appreciate your willingness to continually share ways that we can improve our products and services, which in turn enables us to make the improvements necessary to drive increased growth and profitability in your business." – Randy Stearns, D-Tools' CEO
Industry-leading av proposal, av design, and project management software
D-Tools offers end-to-end core business software for AV system integrators. D-Tools' cloud-based platform, D-Tools Cloud, and comprehensive on-premise solution, System Integrator (SI), drives sales and substantially improves operating efficiencies. D-Tools software manages all aspects of an av system integrator's business – including sales management and av proposals, av system design, procurement, installation, back-office management, and field service management – all through a data-driven process that leverages an extensive and integrated product library – leading to increased profitability and healthier bottom-line results.
Click here for the full article and complete list of CE Pro's Q4Q 2021 Winners.