We are pleased to announce powerful new capabilities to our on-premises estimation, design, and project management System Integrator (SI) software solution – System Integrator v12.
Available February 4, 2019, SI v12 delivers critical new productivity features – workflow management rules that help business managers maintain control over operating standards and business processes, project notifications that ensure project stakeholders remain fully informed, and calculated items that provide a powerful new method for establishing pricing parameters.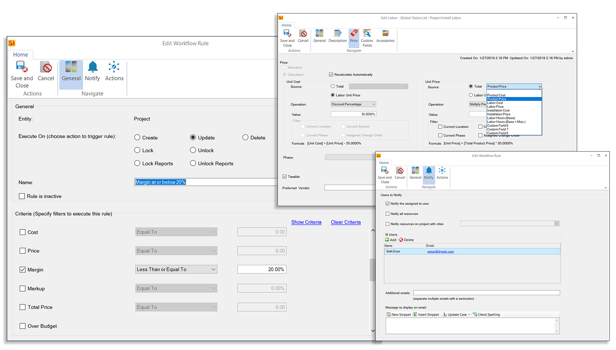 "The advancements provided through this release represent a quantum leap forward in the areas of pricing, team communications, and workflow management," said Randy Stearns, CEO of D-Tools. "Each of the three key features adds flexibility and the potential for new and creative ways to run your business using System integrator."
Visit our website here for more information, our webinar titled "What's New in SI" taking place on Wednesday, February 13 from 10:00 a.m.–11:00 a.m. PST, will share detail and demonstrations of the latest enhancements and capabilities to our SI v12 release, followed by Q&A. This session is free to all attendees.