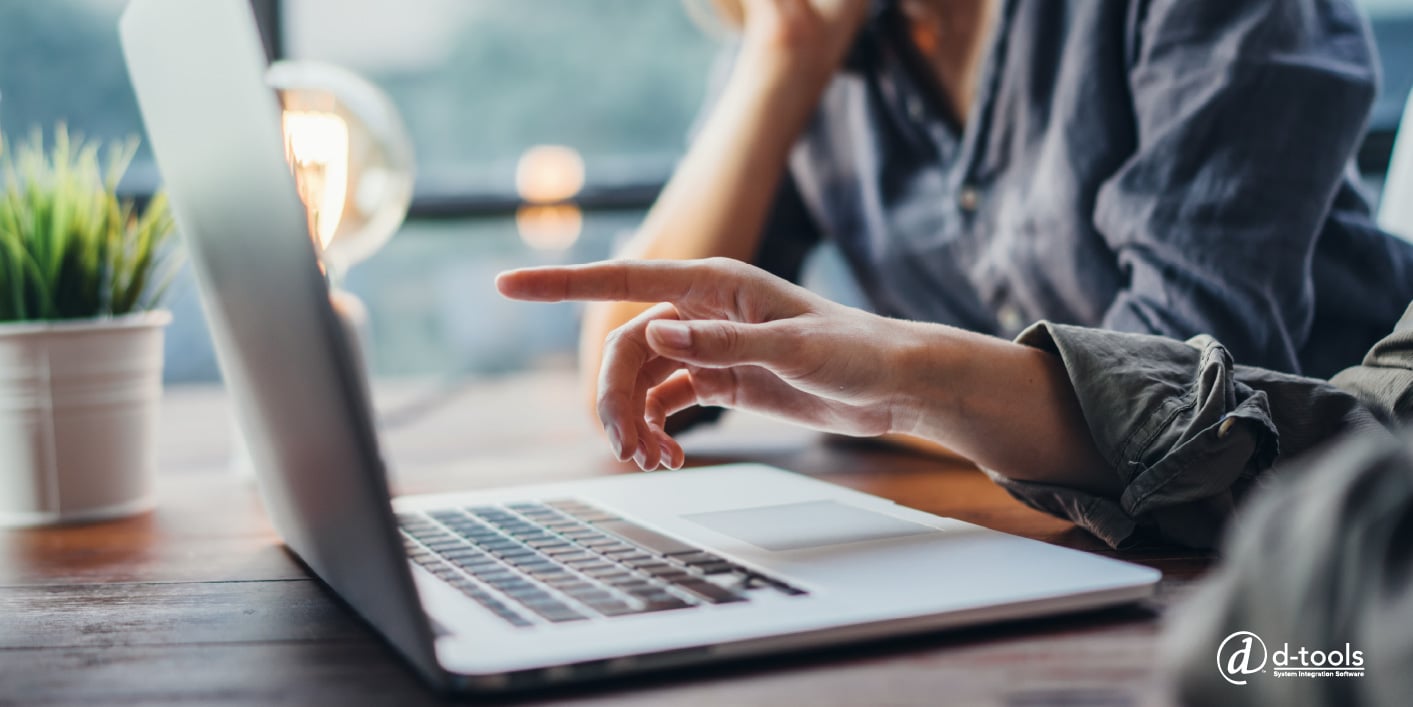 Investing in a sales management system is one of the best ways you can support your sales team and your business as a whole. Sales management systems, sometimes called a sales CRM, are designed to support your staff through the sales process to make it easier to sell your business' products and services.
Sales management systems are effective sales management tools, and businesses have widely adopted them in nearly every industry. When you consider the benefits that these systems offer, it's easy to understand why they're so popular.

A sales management system can help you to solve some of the major challenges facing your sales team, including organization, task prioritization, tracking follow-ups, and keeping your employees working together as a team. By making your sales process easier, more effective, and more efficient, your sales management system may just become one of the best business investments you make.
1. Improved Organization
One of the greatest benefits of a sales management system is the increased organization it can provide to your business. The system functions as a database, storing and effectively organizing lead and customer information. This makes for easier, more efficient information retrieval, and it helps to ensure that important data isn't lost or corrupted because of inaccurate storage.
The sales management system also helps to get your staff and your workday organized. Many of these systems include built-in calendar functions that allow you to see deadlines at a glance. Automated alerts can also help ensure that staff address essential tasks as they arise.
2. Better Scheduling
A quality sales management system lets your staff assign tasks and establish deadlines, creating a structured work environment. These tasks help guide your employees' daily work schedules and can help to keep employees focused on the work at hand.

The ability to create tasks with deadlines also makes for easier work prioritization, ensuring that important tasks aren't overlooked or delayed. The tasks serve as a sort of schedule, giving your employees plenty of guidance about what needs to be accomplished without requiring that supervisors spend extra time managing employee productivity.
Because a sales management system lets you create precise deadlines and reminders, even years in advance, it can increase the impact of your follow-ups. You can set reminders to follow up with a customer when you know they'll be in need of their next service appointment, or when you know their service contract will be up for renewal. This precise timing can increase your chances of making the sale.
3. Time-Saving Automation
The automation features of a quality sales management system offer valuable time-saving benefits for your entire team.
These systems have the ability to schedule follow-ups, create important reminders, and do other tasks that are essential to the sales process. Many of these systems can send automated emails and text messages, including appointment confirmations and notices that an invoice has been paid.
This type of automation makes the systems intuitive to use while also leaving your staff to focus on the work that truly requires their attention. Your sales representatives are better able to turn all of their attention to sales, rather than on the repetitive work and data entry that typically comes with the sales process.
4. Templates for Faster Correspondence
In situations when full automation may not work, most sales platforms also allow you to create templates that can be quickly and easily tailored to customers or their situations. These templates can help to save your staff the time it would take to repeatedly type out similar emails, but they also allow room for the personalization that can help to increase that message's effectiveness. When working off of a template, staff are less likely to make errors, too.
5. Minimal Data Entry

Trying to track and capture the details of a phone call is time-consuming and error-prone. A great sales management system can make these calls easier by minimizing the data entry your sales team needs to complete. Many software platforms have the capability to log calls and input phone numbers, leaving your staff to focus on the conversation, rather than on capturing these details.
The same is true of capturing leads from multiple sources, like social media forms, online inquiries, and more. Your software can input all of that data right into the database, creating new leads without a human having to do any of that transfer. This leads to increased data accuracy and significant time-saving benefits for your whole team.
6. Better Lead Management and Conversion
When you're trying to manage leads and create a sales pipeline using spreadsheets or multiple programs, it's easy for leads and follow-ups to get lost. When this happens, you're wasting the money you've spent to acquire these leads, and you're positioning your sales team to fail.
Using a sales management system can improve your lead management. It helps to organize your leads and delivers reminders so that your leads aren't ever overlooked or forgotten. This can help to increase your lead conversion rate and lead to better, higher sales.
7. Enhanced Team Collaboration

Because a sales management system keeps your data in one accessible location, it allows for greater team collaboration. If a sales team member is out sick, but one of their leads calls back, another team member can access the details and notes about the call and the lead. Then, that member can pick up where the previous conversation left off, making a seamless transition and keeping that lead moving along in your sales pipeline. Rather than a siloed operation, your sales team becomes a cohesive, well-run unit.
Most sales management systems also offer remote access, keeping your team connected and productive no matter where your staff members happen to be. Look for a system that's cloud-based, and that offers app access to ensure your entire team will always have access to it when needed.
8. Improved Inventory Management
A sales management system can even help with your inventory management. Being able to track your orders, the supplies or products used, and your current inventory can help you to anticipate approaching demand and order products appropriately.
Many platforms unify what would typically be a disjunct inventory management system. This is particularly true for field service businesses, where significant amounts of inventory are in service vehicles at any one time. Better inventory management can lead to improved performance, faster service, and more new and repeat sales.
9. Safe Data Storage
When you invest in a quality sales management system, you can rest assured knowing that your data is safely stored and protected. Cloud-based systems offer more security than you'll enjoy with any on-premises data storage system. Many of these quality sales management systems feature multi-factor authentication and additional security precautions to protect your data.
10. Detailed Analytics

Your sales management system also provides highly valuable detailed analytics. With these systems, you can gather analytics about every step of your sales process, from your lead generation to your follow-ups to your conversions. You can use these metrics to test different sales strategies, new messages, and even different follow-up structures and timings. These analytics turn your sales into a scientific process, providing you with hard data that helps you to determine the sales process that works best.
But you can use these analytics in other ways, too. A sales management platform can collect data on your sales team's productivity, sales call duration, and more. You can use this information to identify flaws in your sales system and find solutions to increase employee performance.
11. Money Savings
You may need to invest in a sales management system, but that investment could pay off by saving you money. A quality system can help reduce errors by protecting data, automatically creating follow-up notifications, and automatically inputting data to prevent data entry mistakes. The system can even save staff time, leaving your employees free to focus on selling instead of spending time on repetitive data entry and other tasks. These benefits can amount to financial savings for your business.
Choosing the Right Sales Management System
If you're considering investing in a new system or upgrading your existing sales management system, you'll have plenty of platforms to choose from. Sales management systems are available with a wide variety of different capabilities, designs, and price points.

When choosing the platform that's right for you, think about the challenges that you want that system to solve. Every business and sales team is different, so the best software will be a system that addresses your unique challenges and that can support how your sales team works best. You might need to consider elements like the amount of data you'll need to store, the number of team members who will access the system, and the types of analytics that are most important for your business to collect.
The right sales management system, like D-Tools' software, can enhance and support your sales process, making it more effective and boosting your profits.